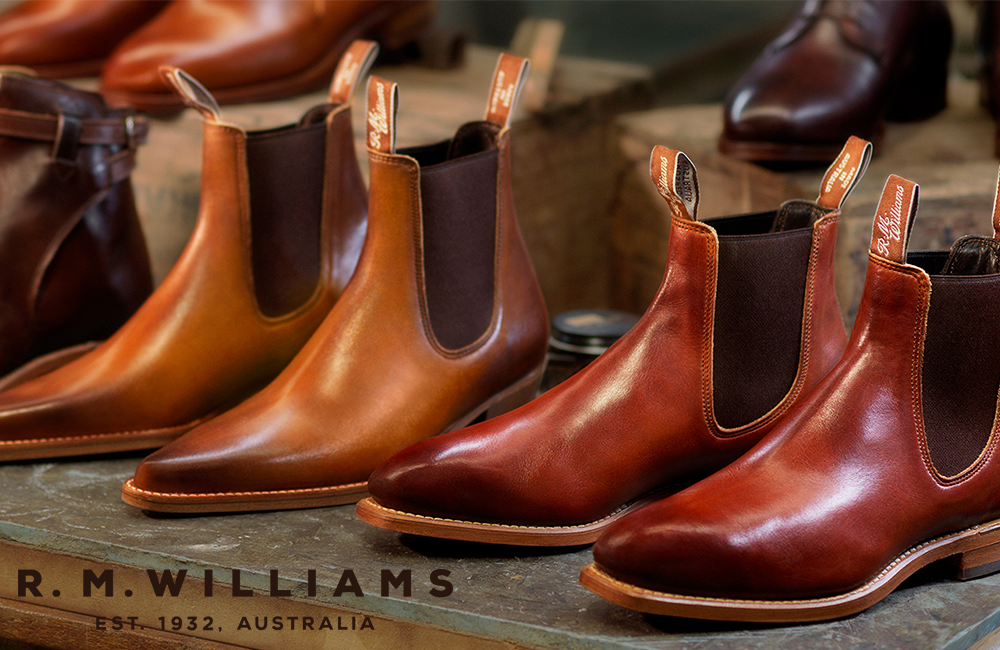 Born in the Australian Outback, R.M. Williams retained a lifelong love of the wilderness at the heart of his native country, and built an eponymous brand that still flourishes today.
Friday, 6th April 2018
When building a wardrobe, basics are an integral part of anyone's style, and our...
Thursday, 8th March 2018
Hailing from the Emerald Isles of Aran, this traditional knit was developed for ...
Thursday, 18th January 2018
A night to celebrate the most famous Scots writer and, by extension, the culture of Scotland and its people.
Tuesday, 19th December 2017
We work with a number of mills to produce our exclusive fabrics. One of these is Yorkshire based Mallalieus of Delph.
Saturday, 16th December 2017
KellyBronze turkeys are a specific breed, grown to full maturity to give the bes...
Friday, 15th December 2017
Marton Mills of South Yorkshire supply us with some of the high-quality tweeds u...
Tuesday, 5th December 2017
Our knitwear layering guide gives you a few ideas on how to layer these natural fibre garments to keep warm this winter.
Tuesday, 28th November 2017
Abraham moons was founded in 1837, the same year Victoria was crowned queen. 180...