Croots - Premium Sporting Luggage and Accessories

Here at the House of Bruar, we're proud to stock a generous selection of sporting accessories from Croots, an iconic English company that has become recognised throughout the world for the craftsmanship, design and attention to detail they bring to all of their traditional handmade products.
The history of the company dates back to 1978, when John Smith - then working for the famous Hull Cartridge Company - took the decision to launch a new company with his wife Margaret that was dedicated to producing high-quality sporting luggage designed to stand the test of time.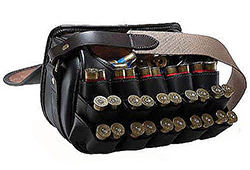 Even from those early days their insistence on using only the very best materials made them stand out from the crowd, and this - combined with their unique original designs - saw them quickly make a name for themselves amongst discerning sportsmen and women the world over.
Soon the home workshop in which they had started their business and refined their skills became too small for their blossoming enterprise, and they moved to custom-built premises in Scarborough, where they were able to expand their operations to cover the increasing demand for their products.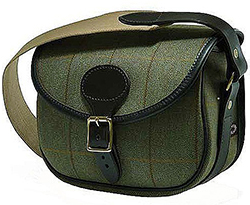 Despite this snowballing success the company remained true to the ethos which had formed it: premium materials put together with an unstinting eye for quality and craftsmanship. All the hides used in their products are hand-picked and vegetable dyed for the perfect combination of strength and suppleness, while the tweeds used are produced by the experts at Johnstons of Elgin, who have been producing superior textiles since 1797.
Recent years have seen the Croots brand travel across the globe from their current production facility in Malton, North Yorkshire, with outlets for appreciative sportsmen springing up in the US, Austria, Japan and Hong Kong. Closer to home, Balmoral and Sandringham have also been eager recipients of Croots sporting equipment, with both the Queen and Prince Phillip receiving shooting gear personalised with their own Royal Standard.
All of this is ample evidence of the care and expert attention that goes into every single Croots product. At the House of Bruar, we believe that quality speaks for itself, and so the inclusion of a select range of Croots luggage within our sporting accessories range needs no justification.

See our full range of Croots sporting luggage and accessories.