Make sure you're prepared for everything spring has to offer with our list of essential items that will ease you in to the new season in comfort and style.
1. A Floral Patterned Dress
Floral dresses are pretty and feminine, and with so many different styles available you'll want one for every occasion. The River Cove dress from Seasalt is perfect for adding some eye-catching sophistication to your casual dress collection, and we love how charming the Elayna dress from Joules is. The Bridget dress from Adini can be worn anywhere from formal events to BBQs and the soft pastel colours are bang-on trend this season.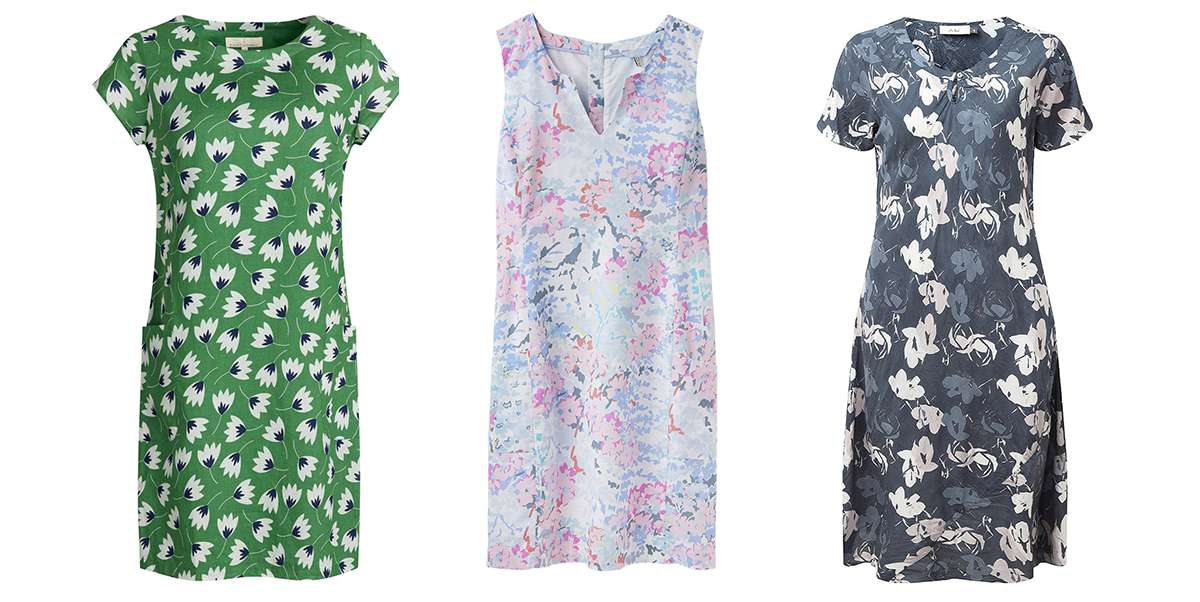 Dresses left to right: River Cove Dress from Seasalt, Elayna Shift Dress from Joules, Bridget Dress from Adini
2. A Linen Jacket
It's time to put away the Puffa and embrace a lighter style of jacket. Spring is the perfect time of year to wear a linen jacket as they are just the right weight to fend off chilly breezes but still keep you cool when the sun comes out. A linen jackets is also both smart and casual enough to easily take your outfit from day to night. A tailored linen blazer is a smart option and makes a sophisticated statement when worn over a dress and our short linen jacket and 3/4 length linen jacket will elevate any outfit into something really special.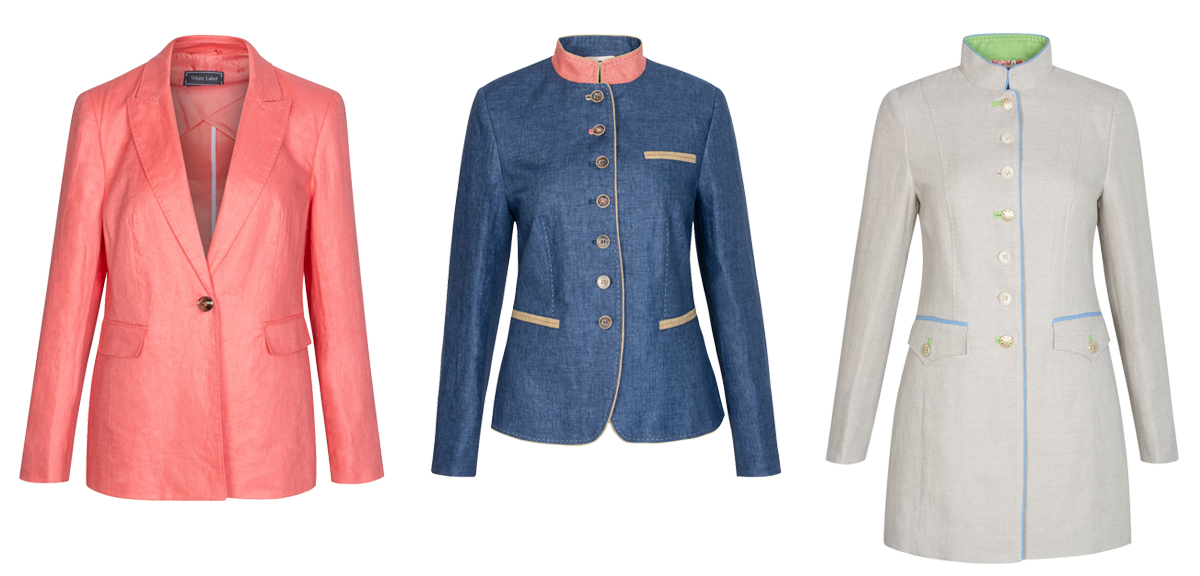 Jackets from left to right: Linen Blazer from The House of Bruar, Short Linen Jacket from The House of Bruar, 3/4 Length Linen Jacket from The House of Bruar
3. A Cotton Cardigan
Spring is the time of year when the humble cardigan really comes into its own. Easy to take on and off, it's just what you need on days when the sun can't work out if it's coming or going. Cotton is a fantastic fabric for many reasons; it's breathable and keeps you cool in the summer and warm in the winter; it's soft and slightly stretchy which makes it comfy to wear and it's also strong, meaning it washes well. Our pearl button cotton cardigan adds a touch of simple elegance to any outfit and the Vanessa cardigan from Seasalt makes a good substitute for a jacket. The Ellen Cardigan from Adini is slightly fitted with a wonderfully intricate texture that makes it a great everyday choice.

Cardigans left to right: Cotton Pearl Button Cardigan from The House of Bruar, Vanessa Cardigan from Seasalt, Ellen Cardigan from Adini
4. A Straw Handbag
Nothing says spring is here and summer is coming like a straw handbag. No longer just an accessory for the beach, straw bags now come in all shapes and sizes. From oversized totes that are perfect for a shopping trip to small cross body bags which you can wear while sight-seeing in the city, we simply cannot own enough of these versatile bags.

Handbags left to right: Fold Over Straw Bag, Large Rattan Effect Bag, Circle Straw Bag, Small Rattan Effect Bag
5. A Lightweight Scarf
A soft, lightweight scarf will be your best friend over the next few months. Wear one around your neck or shoulders if you get a bit of a chill, or even wrapped stylishly around your head to protect you from the wind and sun. The Camilla shawl from Adini can easily be packed into a handbag so it makes for a handy choice for taking out during the day, and the Along scarf from Masai will add a good burst of colour to any outfit. For guaranteed warmth a cashmere wrap is the best option and our cashmere wraps can not only be worn in spring and summer but also through autumn and winter.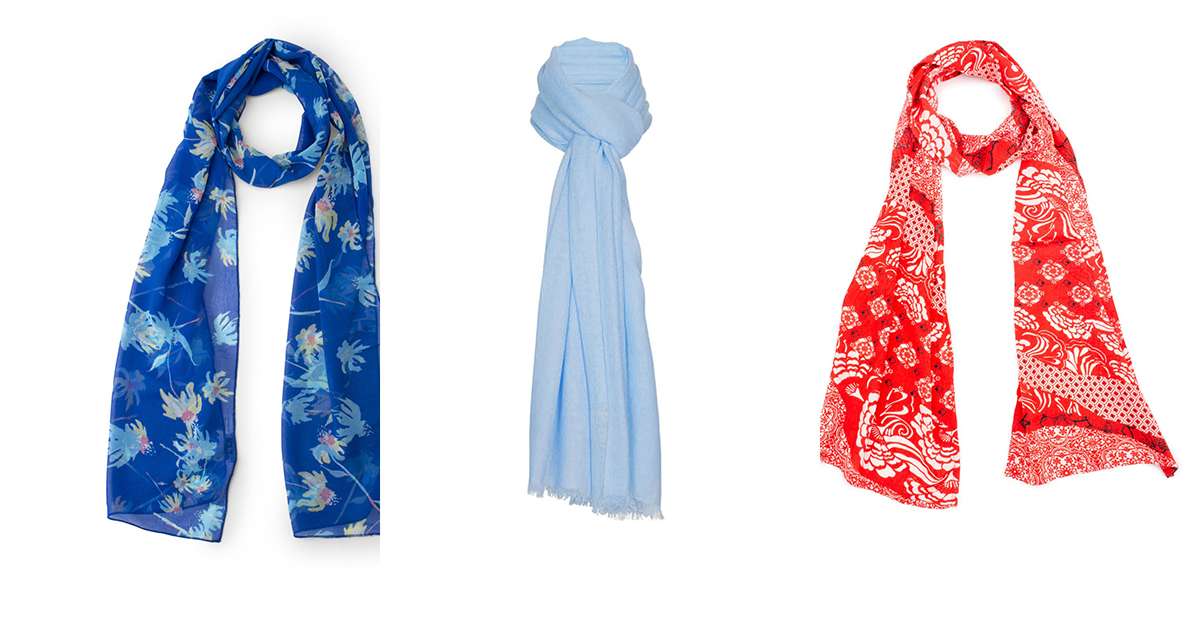 Scarfs left to right: Camilla Print Shawl from Adini, Cashmere Wrap from The House of Bruar, Along Scarf from Masai
6. AN ON-TREND SHOE
As the weather warms up it's time to pack the boots away and make way for more fun styles of shoe. We love the new lace ribbon chunky sole trainers from Gabor as they are both bold and feminine. If you want a less casual but still comfy shoe then choose an espadrille wedge like the linen wedge from Toni Pons - they look great with everything from jeans to skirts and can easily be worn all day and into the evening. As you can never have enough pumps, why not update your collection with a summery style such as the Punched Detail Pump from Gabor?
Shoes left to right: Ribbon Lace Chunky Sole from Gabor, Linen Wedge Espadrille from Toni Pons, Punched Detail Pump from Gabor