I think it is safe to say that no other item of a ladies wardrobe expresses power, elegance and the triumph of contemporary country style quite like our subtly tailored Tweed skirts. Made from British Pure New Wool to capture the authentic look of Scottish style we have created a range that suggests both business and pleasure.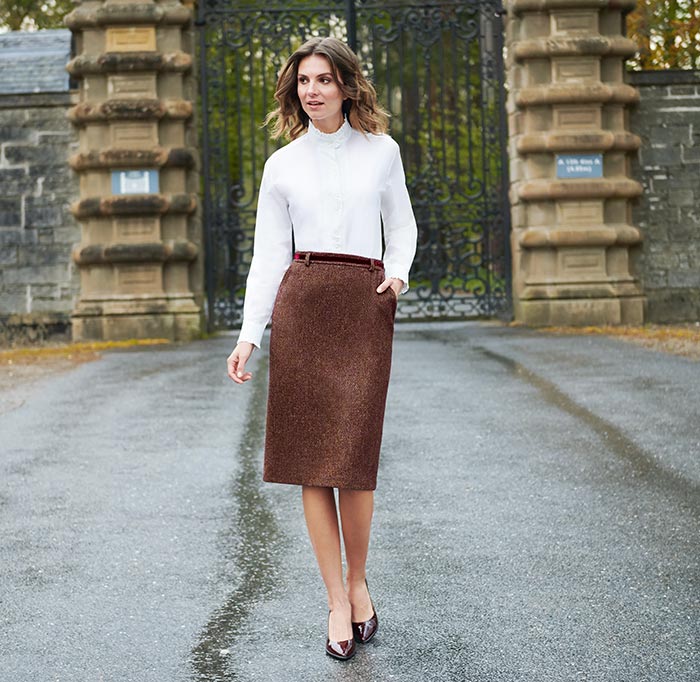 Ideal for work our classic pencil skirt would pair easily with any of our gorgeous pure silk, classic cotton, merino or cashmere tops or blouses. Finish the look with your chosen pair of stockings and any of our suede or leather loafers or heels.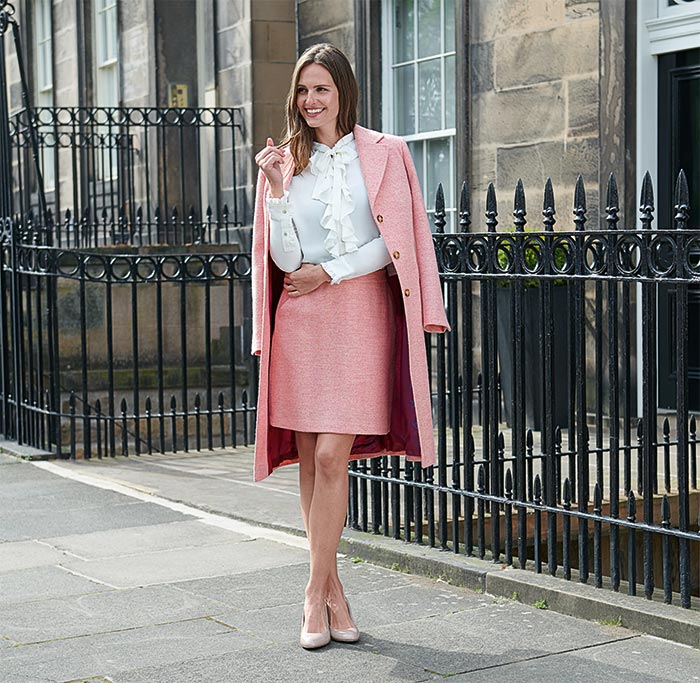 For a night out on the town our modern short tweed skirt would be a great choice, grab your favourite heels or for the colder nights some knee high boots, your coat or leather jacket and something to make you sparkle for a playful yet sophisticated look.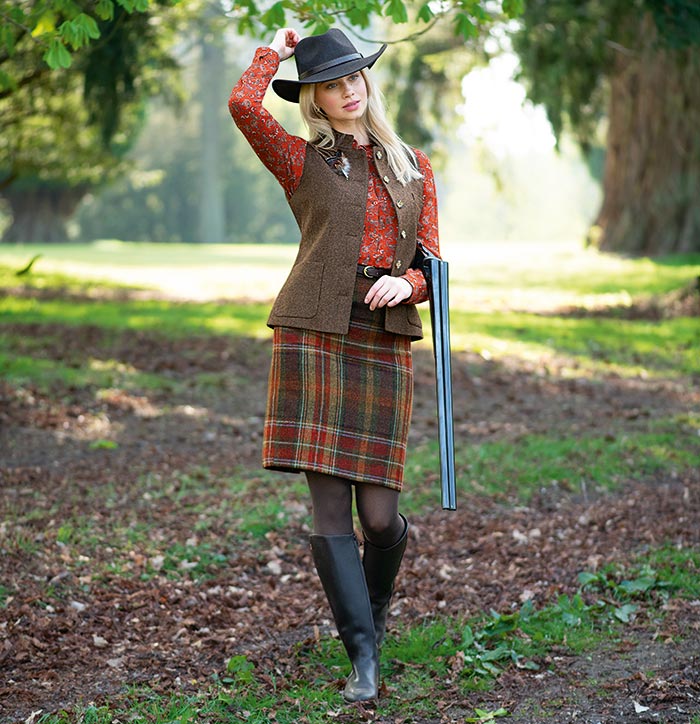 If you are one of those ladies that enjoy the feminine style but the traditional male sports then our ladies classic tweed skirt might be your desired choice. Suited up with a long sleeve shirt, waistcoat or gilet and our genuine leather riding or long boots you will not only look the part but feel the part too.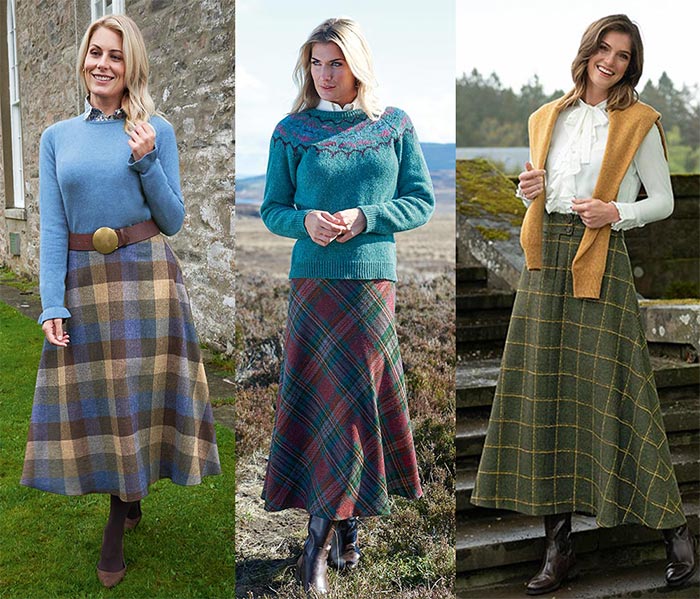 For the love on country living, may I suggest our Swing, Bias or Riding Tweed skirt. Luxurious drape, extravagant movement and truly ease of wear our long flowing skirts will take you back to your childhood and make you want to twirl in the fields of flowers. Their versatile look seamlessly pairs with any of our blouses, shirts or knitwear allowing you to dress for the occasion.

Whether you are on the hunt for a new look for a ladies brunch, work lunch, afternoon tea or night out our Tweed skirts are the perfect statement to dress up or down. Our variety of tweed designs and weights allows each skirt to effortlessly align itself to flatter your unique figure.

For more information about our variety of these please read our previous blog posts.
https://www.houseofbruar.com/tweed-designs--weights-/