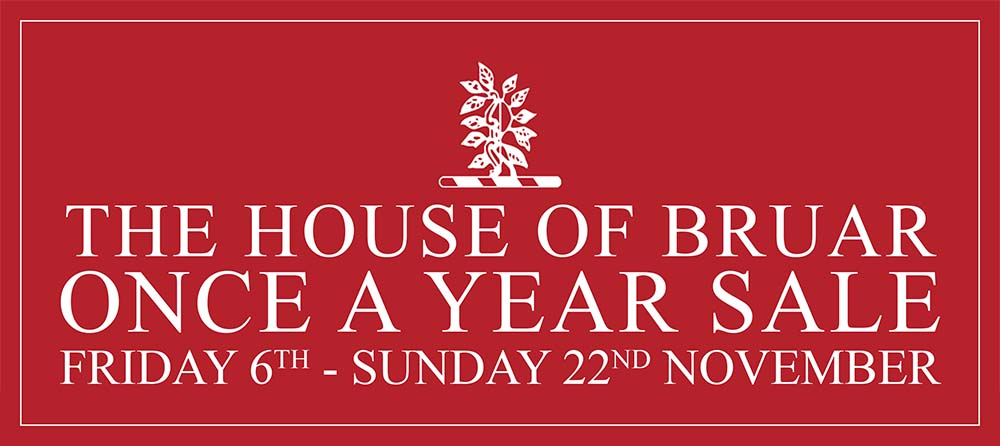 Unfortunately, this year's Sale will look very different from previous years. While we will still have deep discounts throughout the store - including at least 10% off all textiles and over 50,000 items at half price or less - the current situation has meant that we have had to make many changes to safeguard all our customers. The wellbeing of our visitors is always our paramount concern, so we have introduced a series of measures over and above current Government guidelines to protect and reassure our customers and staff throughout the sale period.
Firstly, the Sale has been extended from three days to 17 in order to allow us to welcome all customers in an organised manner.
Customers will have their temperature taken before entering each department. While this is not foolproof, it will ensure that nobody on site has a fever.
All departments will be separated from each other so we can monitor the number of people in each area. For example, visitors will not be able to move from the Food Hall into Ladieswear without going outside.
Visitors will be encouraged to wear a face covering at all times unless seated in the Restaurant.
Finally, we have invested in a nebuliser and we will be sanitising departments every night. This is an accredited cleaning procedure, but our main priority is to prevent the virus gaining access in the first place.
Here at The House of Bruar we know that shopping should be a pleasurable experience, so we are doing everything we can to ensure that our customers and staff are safeguarded from risk with the minimum of disruption.

The House of Bruar is located 10 miles north of Pitlochry just off the A9. Find us using them map below: