The cloth comes in a variety of patterns and weights, these designs range from Herringbone to Barleycorn and vary depending on their intended use.
Designs
Different patterns of tweed are usually depicted by their place of origin such as Shetland Tweed and, the most renowned, Harris Tweed. However, the largest variety lies in the patterns created by the weave of the material. We have put together a guide to help explain the variety of weaves and weights the traditional cloth comes in.
Windowpane
A traditional twill style makes up the base of this pattern. Marled yarns are woven together in a way that creates a chevron-like pattern and makes up the base of the cloth. Though this is not always the case, it is true for a large number of the design.
The windowpane design can change in terms of scale, this difference is created by the number of threads used to make up the overcheck colour. Below we show a blue classic windowpane style made from two threads, and similarly, another red windowpane made up from three threads. The only difference in design is the scale of the pattern.
Herringbone
A traditional twill style that creates a fishbone-like pattern as the fibres are woven together. This popular style has earned its name by the V-shapes bearing a strong resemblance to herringbones.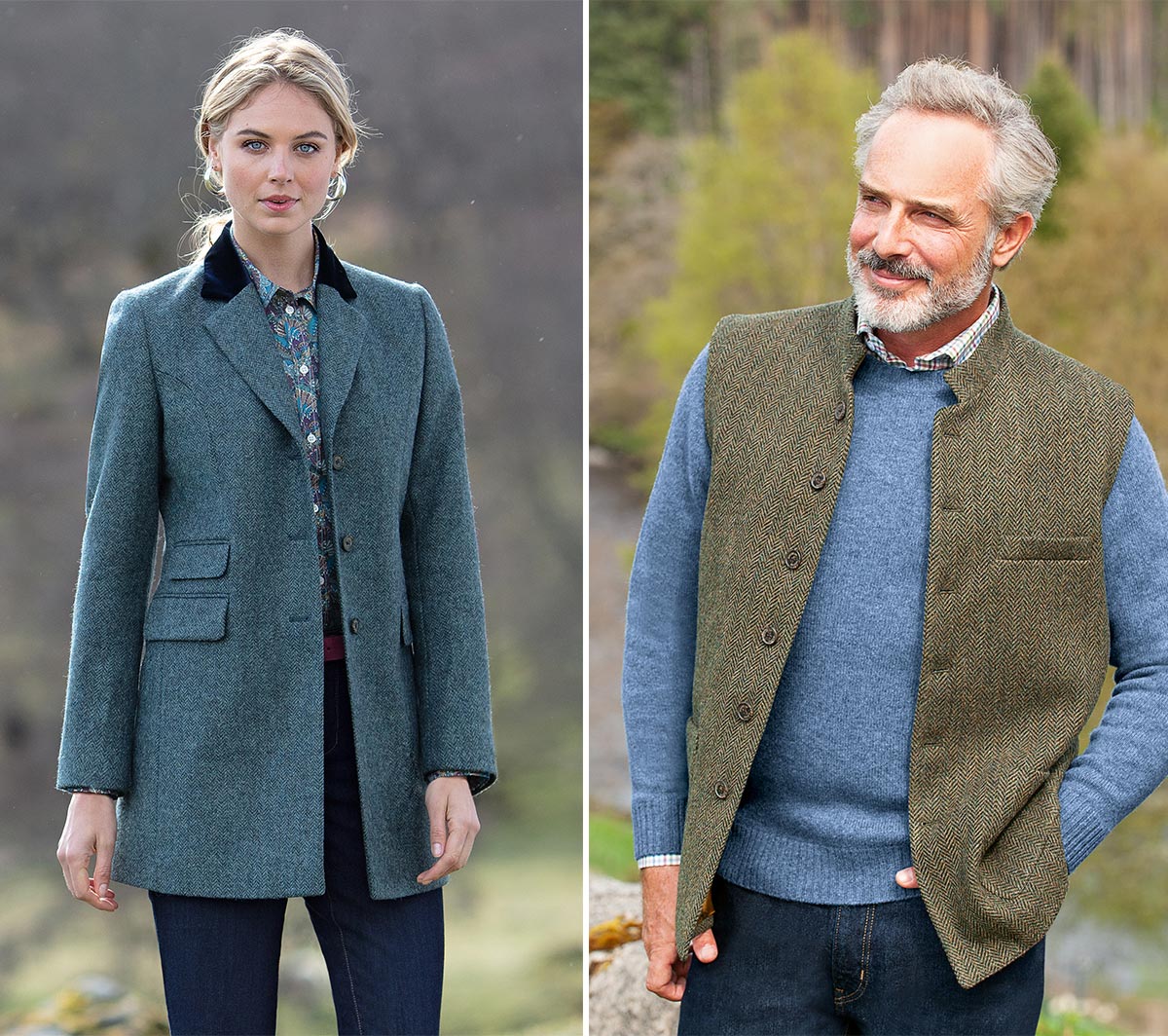 Dog/Houndstooth
A largely popularised version of tweed. This traditional design comes in three sizes distinguishable by their scale. Puppytooth is the smallest of the design, which can be used as a base tweed due to its small scale appearing almost plain upon first sight. Dogtooth is the largely used within Estate Tweeds and is the most traditional of the design, its name commonly used to describe the design. Houndstooth is most regularly used within fashionable and everyday garments.
Generally, the larger the scale of the design gets the less the item is used for a traditional purpose.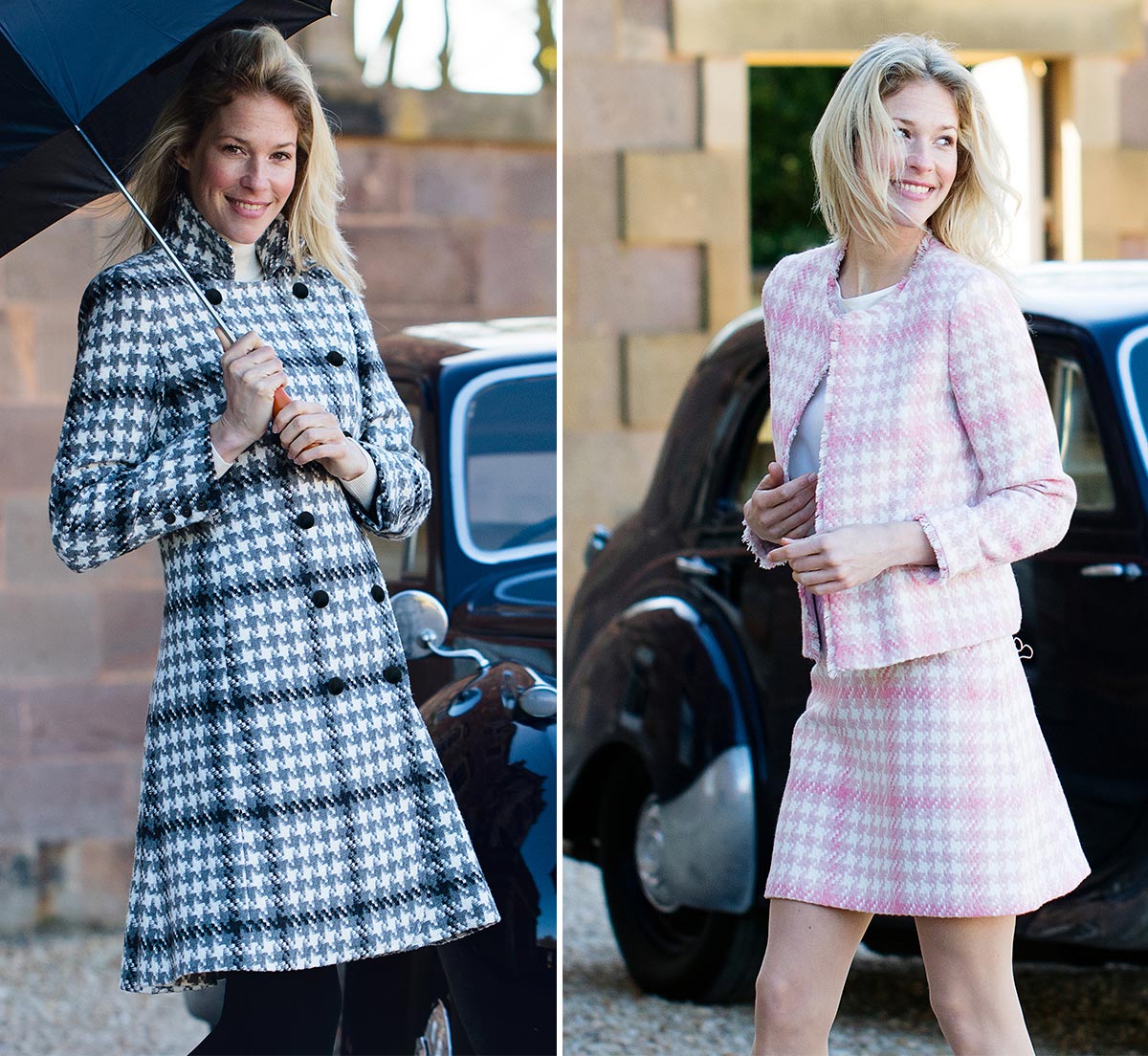 Barleycorn
This style of tweed is classically characterised by its textured appearance. It earns its name from its resemblance to barleycorns when they are stored in bulk.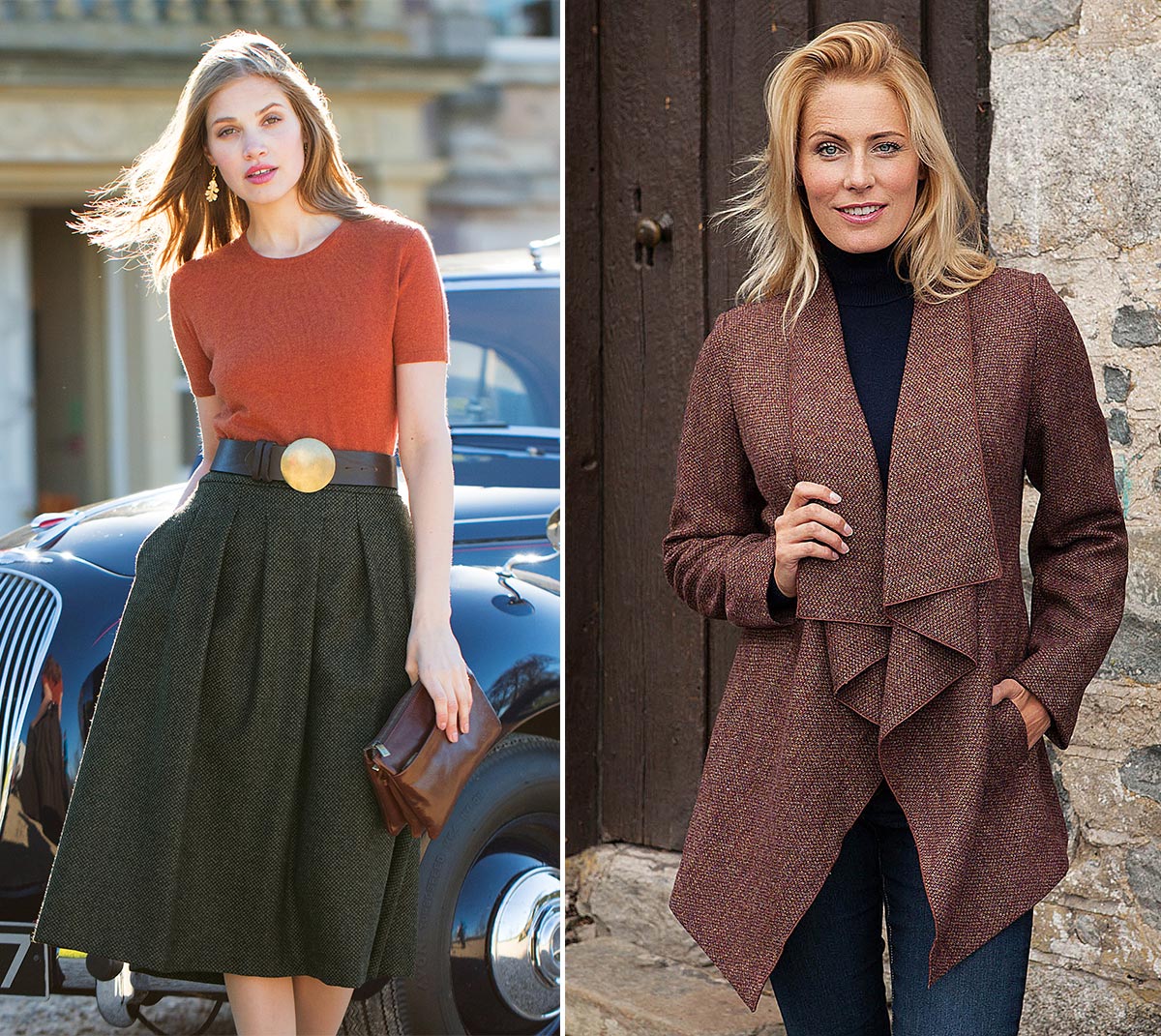 Estate
Estate tweeds are defined by their weight. The materials need to be heavyweight and protective from the elements. Estate owners will commonly create their own material in a design exclusive to them, resulting in a number of designs, usually in earthy tones to reflect the land.
In-store we stock our own range of Estate tweeds sourced from the Johnstons of Elgin and Knockando mills collections. The style featured below are available in our
shooting jacket style
,
plus 2's
,
plus 4's
,
Hereford cap
and
Bond cap
. These Estate tweeds are only available in-store, though other designs are available online. ur tweed collection does not feature specific estate tweeds, however, we do stock a small selection of Estate tweeds in our in-store collection on plus twos, plus fours, and tweed cap. These tweeds have been selected from Johnston's Estate tweed collection and are only available in-store.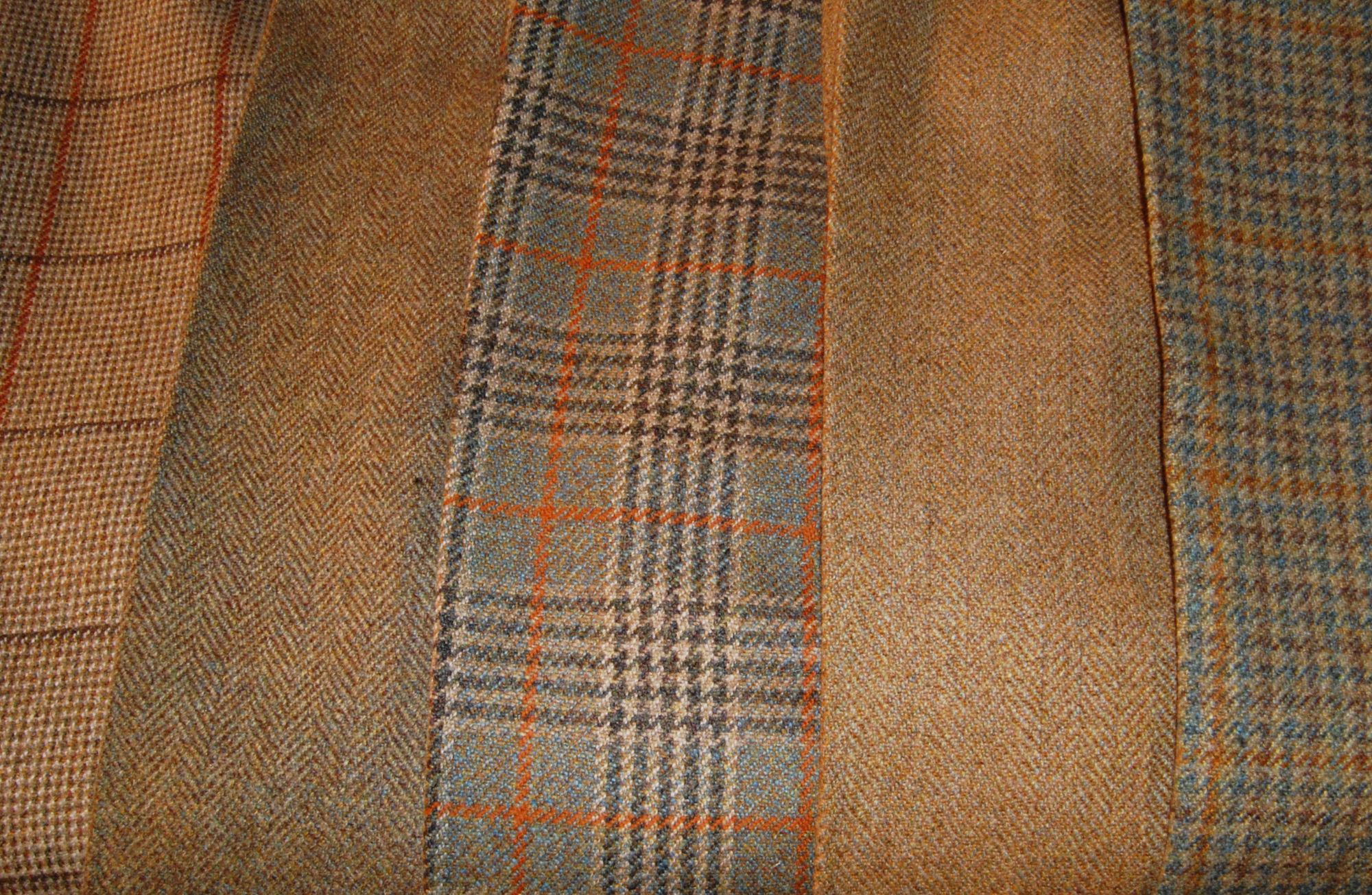 Check
Our check designs combine the look of overcheck and refined dogtooth. Using a small palette of colours, it is woven to create a checkerboard pattern with an alternate colour as a larger pattern. At The House of Bruar, we use the term Check, though this is not a traditional design of the material.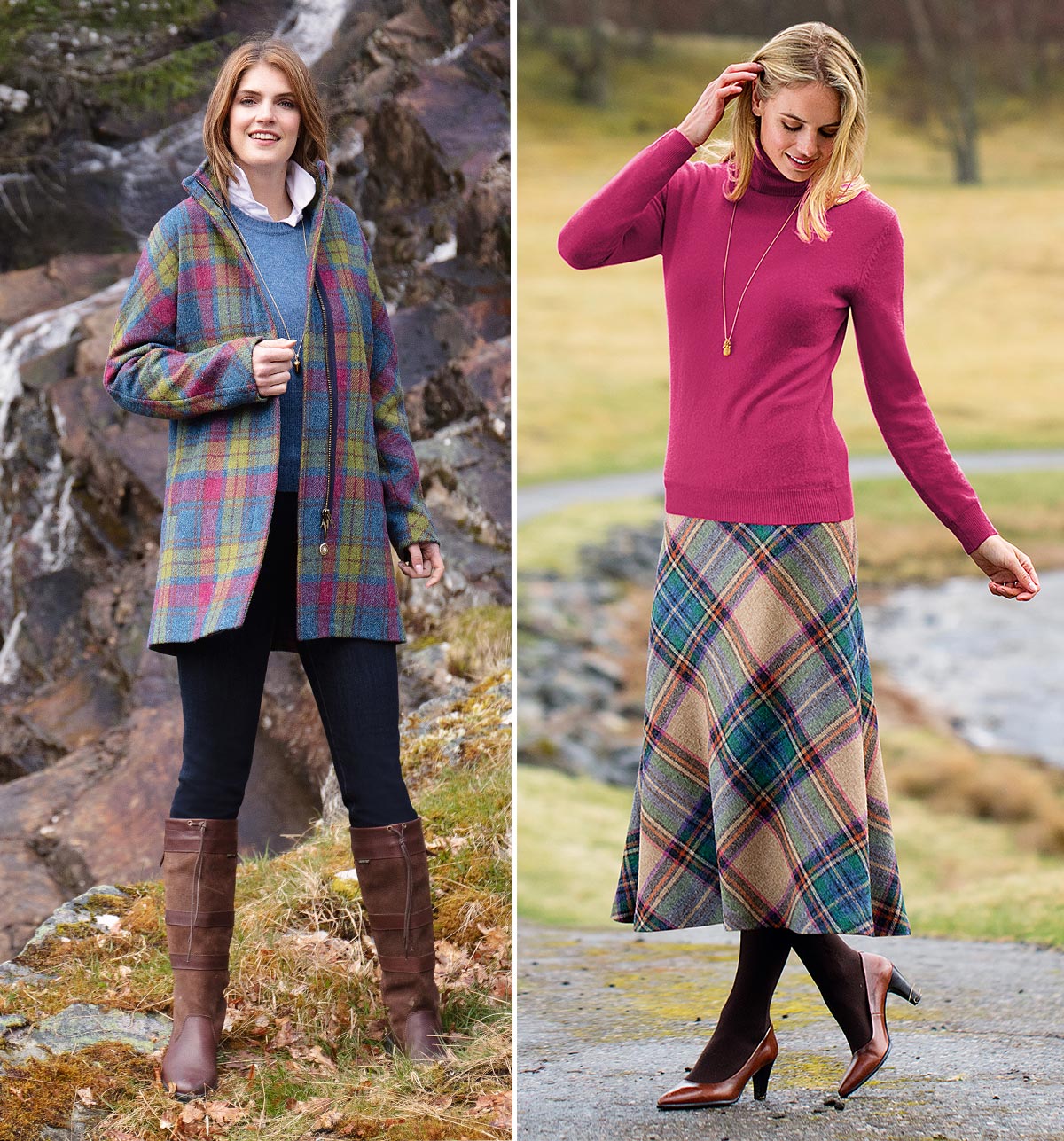 Weights
When shopping for a tweed item, it is important to know if the piece will be worn for functional sporting wear or as an everyday item. We categorise our garments based on the weight of tweed we use for its design as we are conscious that certain weights are not appropriate for specific garments. If you want a garment, such as a skirt, to drape then a lighter weight tweed would be required.
Heavy; 500-600g.
This weight is ideal for wearing the garment outdoors. Though the material is predominantly used by estate workers and gamekeepers, it can also be used by sporting enthusiasts who require a thick material when walking through heather or stalking on hills.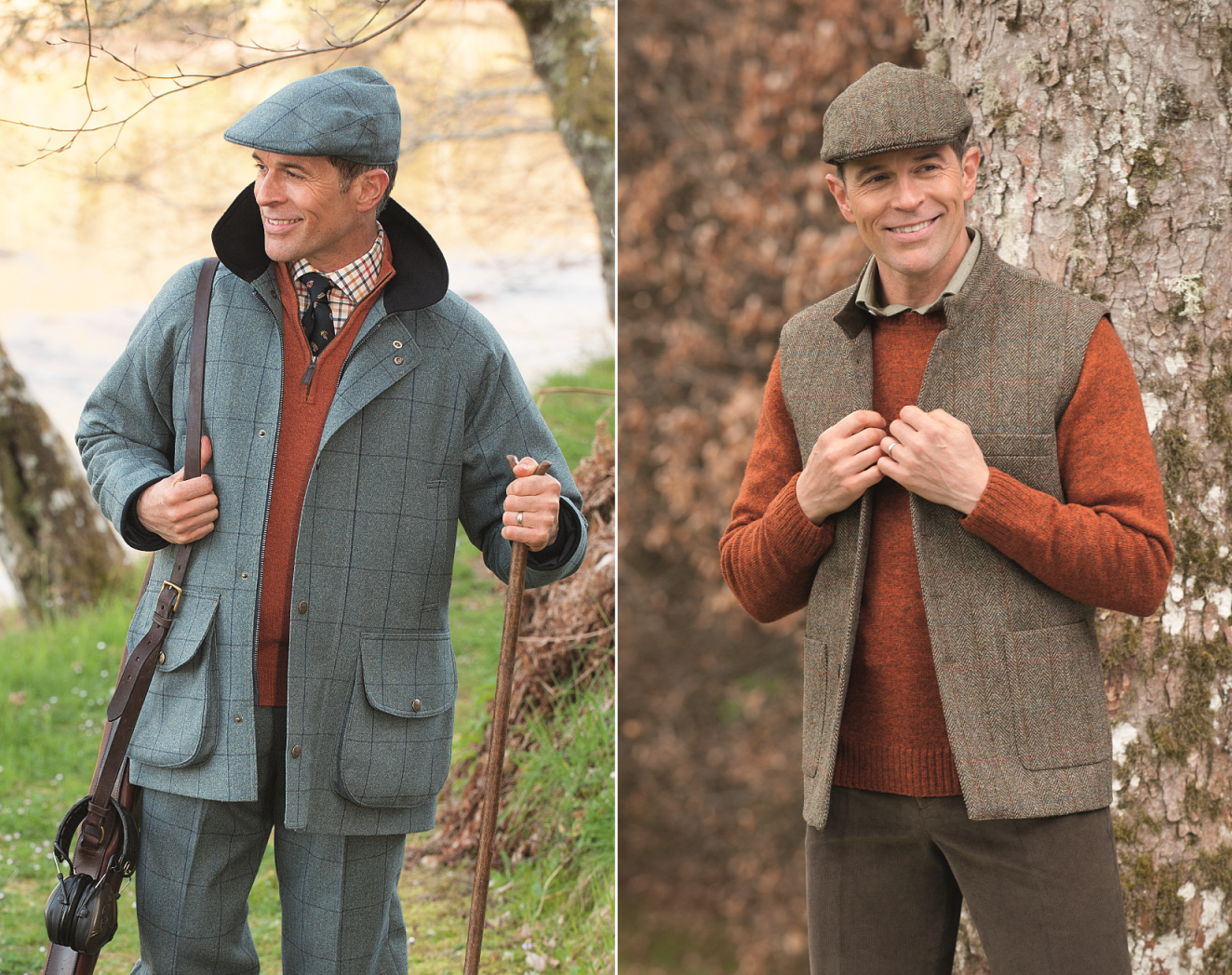 Medium; 300g-400g
This mid-weight fabric is used largely for producing trousers, skirts, jackets, and lighter weight coats. The less rigid qualities of the fabric give the material a drape that flatters the body when cutting to a pattern. This weight is one we use regularly at The House of Bruar as it is the more versatile of the weights.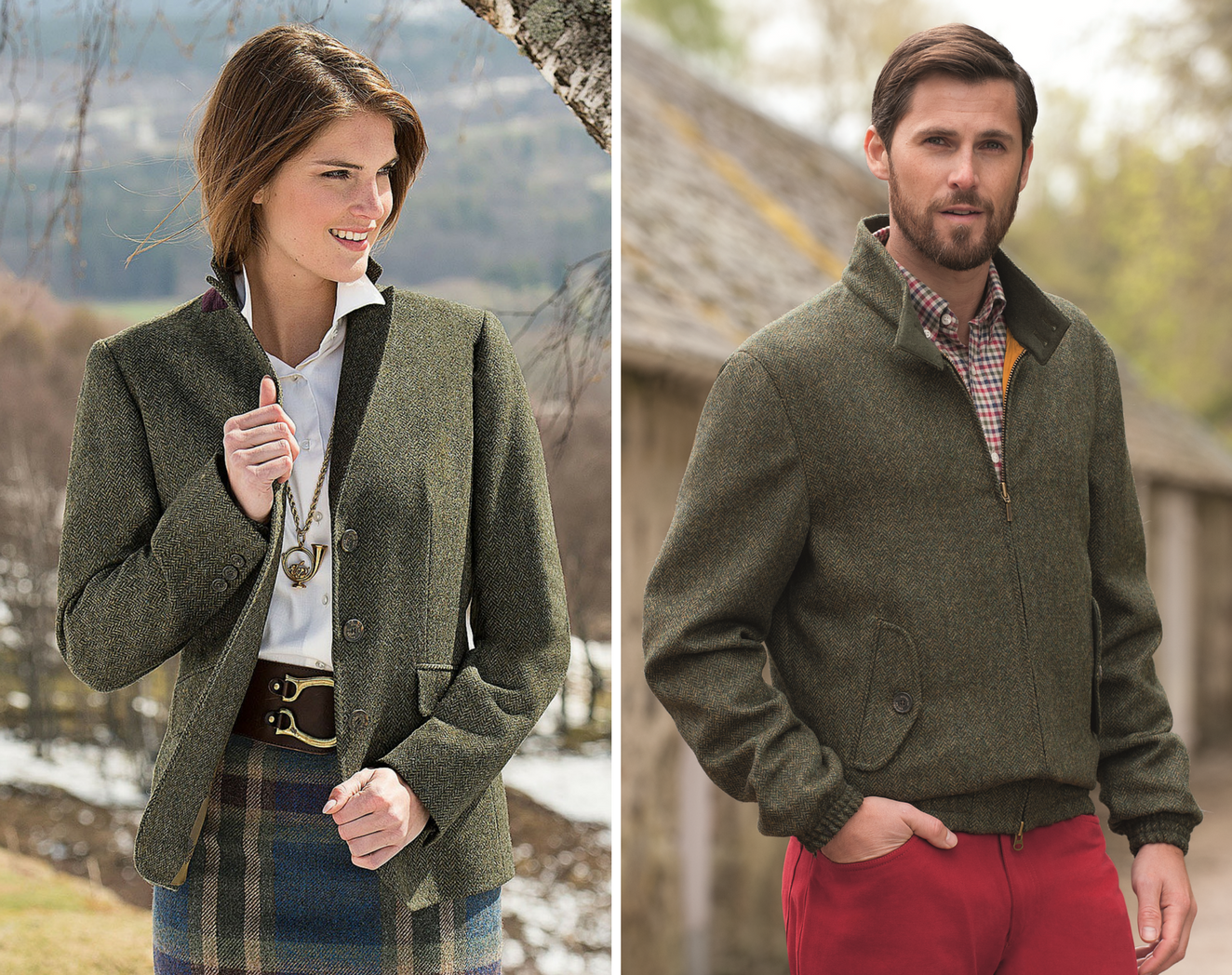 Light: 250-320g
Whilst the lighter weight fabric is mostly used for everyday garments it can, however, be used for field sports during warmer seasons. Generally used to manufacture shirts and lightweight trousers or jackets, and is particularly suited to three-piece suits. We do not tend to stock lightweight tweeds, especially in colder months, though we can have lighter weight pieces as part of our spring/summer collections.
If you

wish

to know more about where tweed originates then read our previous article about its rich history here.