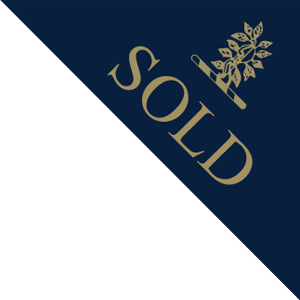 Click image to enlarge, hover to zoom
Glendronach Kingsman 70cl
PRODUCT CODE: FA34146
Product description
GlenDronach Distillery was founded in 1826, near Huntly Aberdeenshire, making the distillery one of the oldest in Scotland. The distillery has been using old fashioned and hand crafted techniques for nearly 200 years, making them experts of the rich sherried malts. The GlenDronach Kingsman Edition 1989 Vintage. Crafted by the Master Blender Dr. Rachel Barrie, in unique collaboration with Kingsman film franchise director Matthew Vaughn, to mark the upcoming release of The King's Man.

Only 3,052 bottles available worldwide. Each box is adorned with the iconic bespoke Kingsman insignia and bears the signatures of both Dr. Rachel Barrie and Matthew Vaughn.

Matured in Oloroso sherry casks with a final maturation in Pedro Ximénez casks from Spain, this 29 year old Single Malt is a masterful expression of exceptional complexity and depth. Notes of dense autumn fruits, date, fig and treacle, raisin and cocoa. Blackberry, tobacco leaf continue into the rich, deep finish. Bottled at 50.1% abv.
Delivery Information
Alcohol can be purchased for delivery solely within the UK. By agreeing to these terms and conditions, you confirm that if purchasing alcohol you are of at least the minimum legal age required by your country to purchase and consume alcohol. Pursuant to the Licensing Act 2003 it is an offence for any person in the United Kingdom under the age of 18 to buy, or attempt to buy, intoxicating liquor, or for any person over the age of 18 to buy intoxicating liquor on behalf of any person under the age of 18, subject to a maximum fine on conviction of £5,000. Subject to availability, we aim to dispatch within 5 working days of receiving your order.
UK Deliveries
Express Delivery - £7.95. Please place your order before 11am Sunday-Wednesday. Orders will then be despatched the next working day. Deliveries are made Tuesday-Friday, so orders placed on Thursday, Friday, Saturday and Sunday will be despatched on the following Monday. Available to UK customers only.
Please note: It is not possible to order Food Hall items and clothes or gift products together. Please place a separate order for Food Hall products.
Click here for full delivery information
.
Returns
We are unable to accept items returned from the Food Hall.
Please note: there is a minimum order value of £50 for all Food Hall purchases.