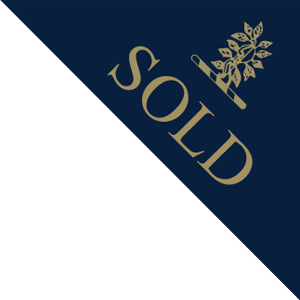 Click image to enlarge, hover to zoom
Black Grouse by Simon Gudgeon
PRODUCT CODE: AN30003
Pre-order now, due in #DUE_DATE#
Edition 5/50
For more information and purchase details please call the Gallery on 01796 483236.
Product description
Dimensions: 24 x 18 x 19.5 cm (9.5 x 7 x 8 in)

All the pieces we have are from 'The Collection'

Celebrated for his iconic monumental outdoor sculptures as well as his beautiful and inspiring indoor and tabletop pieces, Simon Gudgeon has created a range of smaller pieces based on his most admired work and known as The Collection. The Collection is a range of limited edition sculptures designed to appeal to collectors with more modest budgets but still uses the highly valued lost wax casting method. Manufactured entirely in England these sculptures will quickly become as collectable and sought after as all of Simon's work.

Simon's early days were spent on the family farm in Yorkshire learning the essential arts of observation, evaluation and interpretation. How animals and birds behave with each other and in the presence of man. Learning to understand the importance of balance in nature and man's impact – good and bad. The passion is in his blood and since those early years his interest and zeal has increased, been refined and honed, along with his artistic talents.

Simon's signature style is instantly recognisable – a smooth, minimised form, expressing in simple lines both movement and emotion – a moment captured. Simon is particularly admired for his sculptures of bird in flight. The ingenious engineering of bases that seem to launch the birds into the air rather than anchor them to the ground.

His latest works strongly favour an even more pared down approach to wildlife sculpture, with inspiration springing from the smallest of details – the curve of a beak, the angle of the neck – and then moulded into a form which suggests, rather than dictates, a particular bird or mammal.

Simon's greatest inspiration will always spring from observing in the wild. He believes that before you can sculpt a creature, you have to understand it and where it comes from. His passion is relating creatures to their natural habitat and how they live within it.
Delivery Information
We aim to dispatch within 5 working days of receiving your order.
Mainland UK Delivery
Gallery items under £500 are sent by Parcel Force at a cost of £9.95. Items over £500 have a £150 flat rate for packing and delivery, including insurance during transit. Delivery usually takes 7-10 working days. For larger, bulkier items, please call us on the phone number provided in the item description to arrange delivery.
International Deliveries
Unfortunately, we cannot ship Gallery items directly through our website. Please contact the Gallery on 01796 483 236 or by email at
[email protected]
to discuss international delivery options.
Click here for full delivery information
.