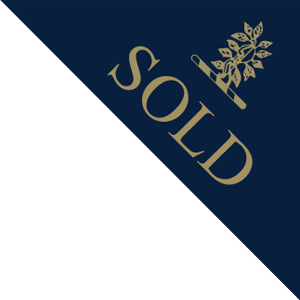 Click image to enlarge, hover to zoom
Blue Birds and Green Olives Plate by Sophie MacCarthy
PRODUCT CODE: AN51010
Pre-order now, due in #DUE_DATE#
For more information and purchase details please call the Gallery on 01796 483236.
Product description
Diameter: 41 cm (16 in)

Please click on the picture to see a larger version.

About the Artist
Comparisons have been made between Sophie MacCarthy's early work and the style of the Bloomsbury group, with whom she has family connections. She is the granddaughter of the critic Sir Desmond MacCarthy, and grew up surrounded by the paintings and decorative arts of Duncan Grant and Vanessa Bell. She studied ceramics at Amersham College of Art and Sculpture and at Wimbledon School of Art.

In 1980 she worked as a thrower at Chelsea Pottery, before becoming an assistant to John Hinchcliffe in 1984. Here she was inspired by his bold and colourful - but never garish - approach to decoration. She established a workshop in London shortly afterwards where she has continued to produce functional ware, especially large jugs and platters.

Her surface decoration originally was two-tone with a limited palette and her use of abstract shapes and linear nudes reinforced the Omega associations. Since the mid 1980s she has used wax resists and stencils to create designs including leaves, figures, fruit and fish. She paints directly on to the clay and builds up pictorial depth through transparent layers of slip. This gives the effect of peering into a rockpool full of swimming fish, or holding a bowl of swirling autumn leaves, creating works alive with depth and a remarkable fluidity of motion.
Delivery Information
We aim to dispatch within 5 working days of receiving your order.
Mainland UK Delivery
Gallery items under £500 are sent by Parcel Force at a cost of £9.95. Items over £500 have a £150 flat rate for packing and delivery, including insurance during transit. Delivery usually takes 7-10 working days. For larger, bulkier items, please call us on the phone number provided in the item description to arrange delivery.
International Deliveries
Unfortunately, we cannot ship Gallery items directly through our website. Please contact the Gallery on 01796 483 236 or by email at
[email protected]
to discuss international delivery options.
Click here for full delivery information
.