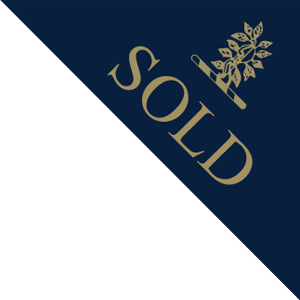 Click image to enlarge, hover to zoom
The Cuillin From Sligachan, Isle Of Skye by Peter Symonds
PRODUCT CODE: AN18011
Out of stock - More due in #DUE_DATE#
For more information and purchase details please call the Gallery on 01796 483236.
Product description
Medium: Oil
Dimensions: 100 x 150 cm (39 x 59 in)

Please click on the picture to see a larger version.

About the Artist
Peter Symonds is a leading UK landscape artist specialising in painting mountain and coastal subjects, both in Britain and abroad.

Peter was born in 1964 and started painting professionally following his graduation from Leicester University.

Working exclusively in oils on canvas, he is most closely identified with scenes of the Scottish Highlands and Islands. As a keen traveller, his desire to paint wild, remote places has taken him to some of the most beautiful parts of the world. However, he is quick to admit that no location holds the same attraction as the stunning Scottish landscape that he so loves to paint. In his quest to find new subjects, he is never happier than when, with a laden rucksack, he heads out into the hills.

The Cuillin from Sligachan, Isle of Skye
After nearly 30 years of painting the British landscape, Peter has become well accustomed to dealing with the vagaries of our notoriously fickle weather. In seeking to find good subject matter in the best possible conditions, one often has to be prepared to make an early start, or take a long walk, sometimes with frequent soakings. There are the inevitable disappointing outings, but knowing that successful paintings are often found during periods of inclement weather or at dawn or dusk make it all worthwhile.

A case in point can be made with the day Peter started work on this painting. He and a friend had arrived on the Isle of Skye after a four day backpacking trip in the Central Highlands, where Peter had struggled to find ideas for future work. Relishing the prospect of a long sleep in a comfortable bed, Peter still woke before five o'clock, with most of his instincts shouting at him to go back to sleep!

However, Peter couldn't resist taking a peek through the curtains, where he was greeted by a magnificent dawn. Within 20 minutes Peter was walking over the moorland towards this fabulous scene looking towards the Cuillin, close to Sligachan. With a beautiful sky and breathtaking lighting, combined with a fine composition, Peter knew he had all the ingredients with which to start a monumental painting.

An hour or so later when much of the island would still have been asleep, the whole effect had disappeared as a weather front pushed in from the west, obscuring both the sun and the mountains.
Delivery Information
We aim to dispatch within 5 working days of receiving your order.
Mainland UK Delivery
This item has a £99.95 flat rate for packing and delivery, including insurance during transit. Delivery usually takes 7-10 working days.
International Deliveries
Unfortunately, we cannot ship Gallery items directly through our website. Please contact the Gallery on 01796 483 236 or by email at
[email protected]
to discuss international delivery options.
Click here for full delivery information
.