With gentle rays of sunshine occasionally breaking through the clouds, we're getting ready to welcome in the glorious months of Scottish spring and summertime.
From barbecue gatherings to the wedding season, there's an endless list of occasions to dress to impress for.
Make sure you're prepared for everything the coming months have to offer with our list of essential items that will ease you into the new season in comfort and style. Upgrade your summer closet and give it a splash of colour with these six must-have pieces that blend elegant contemporary style with comfort and ease.
1. A Linen Trouser
It's time to put away the knitwear and embrace a lighter material. Spring is the perfect time of year to wear linen as it's light, breathable and comfortable in hotter temperatures. This natural fibre comes in a range of designs, from outerwear pieces like blazers to shirts and dresses.
Family-owned ladieswear brand
Lily & Me
produce beautiful linen garments that draw inspiration from nature and the surrounding landscape – ideal for capturing the essence of spring and summer. From their selection of T-shirts, blouses and skirts, we love their linen-blend trousers that elevate any outfit into something really special. Find them in effusive prints to make a real style statement this season.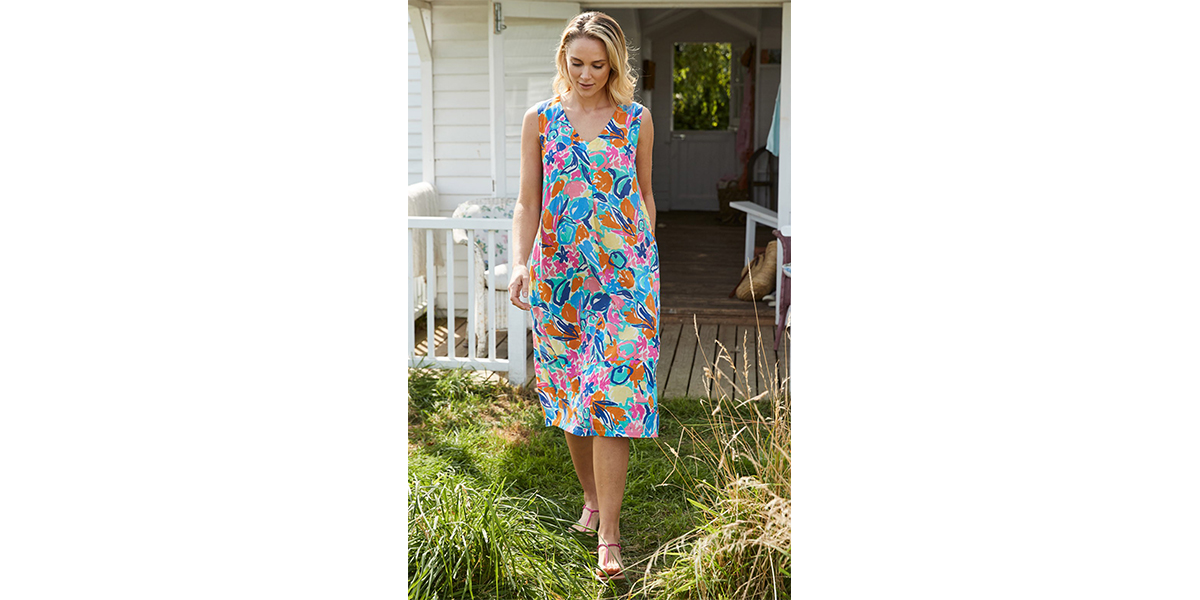 2. A floral print
Florals are a perennial print that celebrate the bright colours and energy of the warmer seasons year after year. They can be found in a range of styles for every occasion and are pretty and wonderfully feminine. Exude elegance time and time again with a floral dress or choose a charming flowery shirt for smart workwear that's thoroughly on-trend this season.
Delve into
Adini's
collection of floral print dresses for a lightweight option to celebrate summer this year. The patterns, colours and choice of fabrics just call out for accompaniment with a beautiful summer hat, sunglasses and a tall glass of gin and tonic – and you'll find plenty of types to choose from in our
Drinks Department
.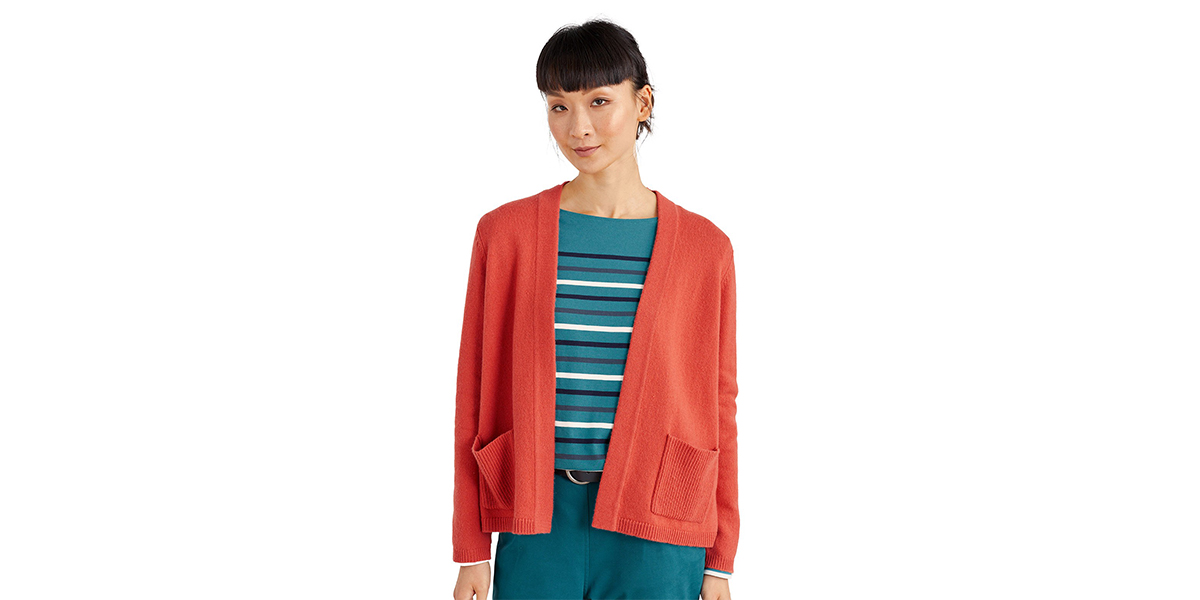 3. A cotton cardigan
Spring is the time of year when the humble cardigan really comes into its own. Easy to put on and take off, it's just what you need on days when the sun can't work out if it's coming or going. Longline cardigans are a contemporary take on the classic design, offering a striking silhouette that remains cosy and comfortable no matter what the weather has in store. Select a smart cable-knit cardigan for evenings or occasions when you want to impress, or choose a design made from natural lambswool for style that doesn't compromise on quality.
A cotton cardigan is a fantastic choice for many reasons: it's breathable and keeps you cool in the summer and warm in the winter; it's soft and slightly stretchy for always-comfy wear, and it's durable enough to handle the motions of your washing machine.
Seasalt's
selection of lightweight cotton cardigans make for easy layering. Their designs are influenced by the beautiful Cornish coastal landscape and are characterised by fresh, warm colours to help you feel as free as the breeze on the ocean cliffs.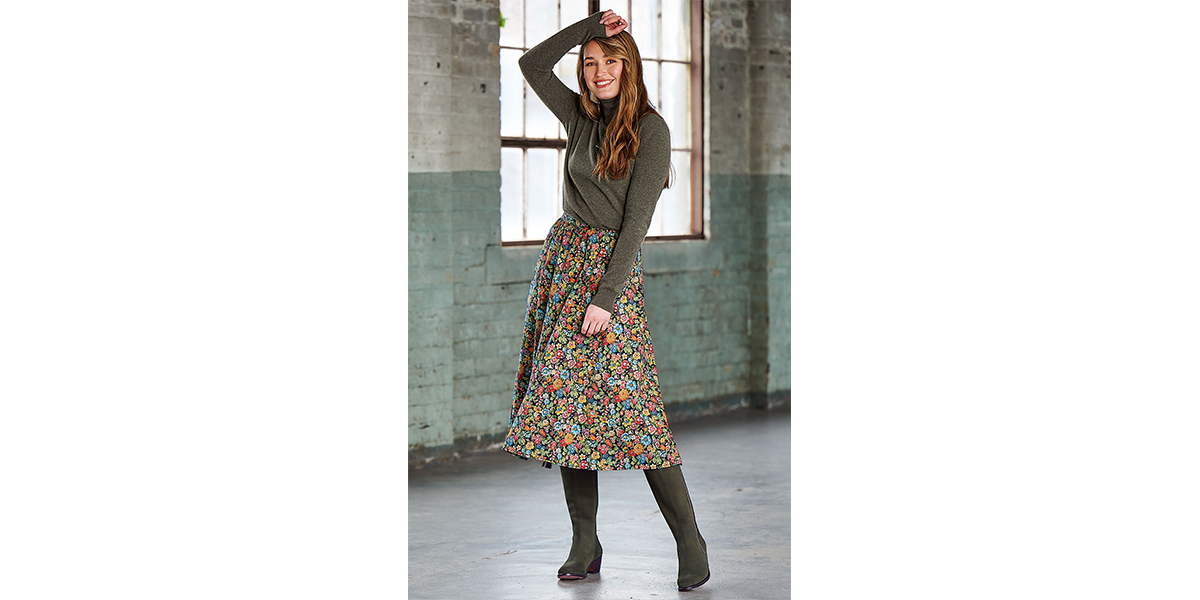 4. A flowing skirt
Warmer temperatures call for lighter fabrics and airy designs, and one essential that ages gracefully year after year is a flowy skirt. A long hemline and graceful cut make a harmonious match for elegant summer dressing; basic pieces can be easily paired in the daytime while more luxurious fabrics can be contrasted for a more dramatic evening look. Versatile, stylish, and a quintessential staple for country sensibilities, flowing skirts are ideal for bringing a sophisticated swish to your step.
Slip into a long skirt that's gently flared for an unmistakably feminine silhouette. The Liberty London collection showcases the brand's world-famous bold floral prints - select a cool cotton midi skirt that's printed with expressive flowers that will breathe joy and vivacity into your new-season wardrobe. These are sure to be a staple for picnic season or ladies' days.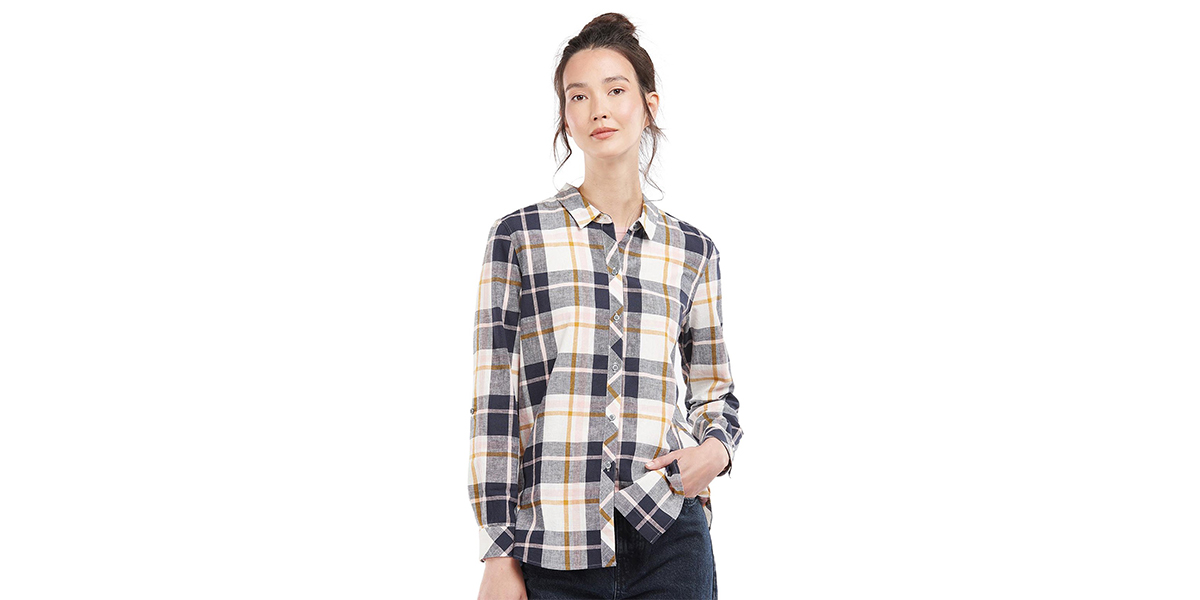 5. A check shirt
The ultimate essential for any country-fashion lover, a check shirt bears all the hallmarks of an on-trend summer staple. The button design can be worn closed for more formal occasions, or open and layered over a T-shirt when you want to enjoy a more relaxed look for more casual events. Choose from a selection of different prints and colourways to suit your taste, from crisp whites and powdery blues for a dressed-down day at the office to rich greens and browns that carry you effortlessly through the weekend.
One of our best-loved brands,
Barbour
has produced a stunning range of garments that will lend extra colour and verve to your wardrobe even when the breeze picks up. In particular, we love their check shirts for updating your springtime wardrobe. A classic plaid pattern, full-length button closure and lay-flat collar give it a casual feel. For a truly laid-back look or on particularly balmy days, the sleeves are designed to be rolled up and secured with button ties.

6. A colourful shoe
No outfit is complete without a statement shoe to pull the look together. Step into spring with everyday slip-on styles like loafers and pumps, or enjoy a chunky wedge to guarantee you're the best-dressed guest at any summer wedding. Welcome warmer weather with vibrant colours like energising coral and sunny yellow or select a neutral tone for a more dressed-down feel.
Elegant and refined,
Gabor's
reputation for comfortable, quality footwear makes them a natural choice for summer footwear. Discover premium suede pieces in trending slingback designs and pointy pumps finished with chic bow detailing – easy to style and even comfier to wear, these shoes can be worn all day and into the evening to add instant sophistication to your look.
Refresh your wardrobe with The House of Bruar
With so many things to look forward to this summer, make sure you take advantage of these gorgeous options for your wardrobe. Celebrate the sunshine with vivacious colours and pretty prints from The House of Bruar.
Shop our full range of luxury
ladieswear
pieces online.