THE HOUSE OF BRUAR BESPOKE GIFT LIST SERVICE

Perfect for weddings but also available for all types of celebration, we offer a complete personal Gift List service that provides expert help and advice throughout every stage of the list building process, ensuring that all your wishes are catered for and that every aspect is taken care of seamlessly.
Please fill in and return
this information sheet
in-store or email us at
[email protected]
- registration is free, and a member of our staff will be in touch as soon as possible to begin the process of creating your bespoke list.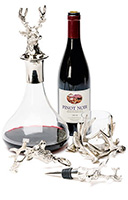 Choice
We understand that choice is key when it comes to creating your ideal gift list. Our buyers work tirelessly season after season to source new and unique gifts that are not only current, aspirational and on-trend but also exclusive to us, which means your list will be a one-of-a-kind creation that caters precisely to your individual tastes. What's more, we can even offer Gift Cards of any denomination as part of your selection, giving you and your guests even more flexibility when it comes to choosing the perfect gift.
Creating Your Bespoke Gift List
We recommend a visit to our store at least eight weeks before your big day. Simply call a member of our Country Living team on 01796 483 236 or email us at
[email protected]
to make an appointment, and we will be happy to show you around our extensive site and settle down with you in our Restaurant over complimentary refreshments to begin compiling your list.
Before you make your visit you can gather ideas from our website. Here you will find a snapshot of the very best that we have to offer, as well as a useful Wish List feature to help you keep track of your favourite items.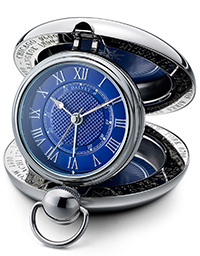 While our website showcases select ranges based on current trends and customer demands, there is no substitute for a visit to our store, where you will see the complete range that we have to offer. Please note that some of our items are seasonal - we will advise you of this when you make your selection, and if there is anything on your list which we do not currently stock we will make every effort to source it for you.
Tell Your Guests
We can provide you with small credit-card sized inserts to add to your invitations which detail how to contact us to choose a gift from your list, or, if you'd prefer, you can add this information to your invitations yourself.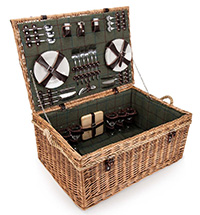 How It Works
We will produce your exclusive gift list in-house, including images, descriptions and retail prices for the items you have selected. When your guests contact us we will email or post them this list for them to make their selection. They then call us to place their order and we will send them a receipt and a confirmation letter. We will then update your list to ensure that guests do not attempt to buy a gift that has already been purchased.
A gift wrapping service is also available at a cost of £4.95 per gift.
Delivery
We keep all purchased gifts here in our warehouse ready for collection or posting out to you.
Please note that we may need to order items in if they are not in stock or if we have temporarily sold out of an item.
We keep track of all gifts that are purchased and who purchased them, which makes the task of writing all those Thank You notes that wee bit easier after the event!
Should you have any further questions about our service, please do not hesitate to get in touch.
We look forward to assisting you in creating your bespoke Gift List and helping to make your special day a truly memorable occasion.