A Summer Fabric Guide: The Best Materials to Wear in Warm Weather
Here at The House of Bruar, in the very heart of Scotland's most rugged mountains and dramatic glens, our focus is not only on exceptionally stylish country clothing but also on sourcing those made from the highest quality natural fabrics. As well as looking better and lasting longer than their synthetic counterparts, natural fibres feel great and play their part for the planet too, and their inherently breathable quality makes them an ideal choice for comfortable summer wear. Read on to discover the benefits of some of our favourite natural materials to wear in warm weather.
Linen
Linen has been a popular natural fabric for centuries. As far back as the ancient Egyptians, fibres from the flax plant have been woven into beautiful fabrics that are sustainable, long-lasting, and comfortable to wear in the baking hot sun. Adopted by European explorers as they circumnavigated the globe, this unique fabric was brought to every corner of the world and remains one of the most sought after summer fabrics thanks to its crisp, fresh feel and impressive durability.
Benefits of Linen:
Fresh and cool to wear
Quick-drying
Durable fabric
Perfect for structured tailoring
Hangs beautifully
Soft and comfortable
Sustainable and eco-friendly
How to Wear Linen:
Choose wide leg linen trousers for a smart casual look that is both flattering and chic. Pair with open-toed wedges for a casual brunch look, or a crisp white blouse for contemporary office wear.
Complete any outfit with a chic linen jacket for a lightweight outer layer that exudes style, whether you're dressing for a day of retail therapy or headed to a summer wedding.
Shop Summer Linen Clothing:
Take a look at some of our favourite seasonal linen clothing and get ready to update your summer wardrobe with this superlative fabric.







Cotton
Arguably the most popular and best-loved of natural materials, cotton is a go-to summer favourite. Harvested from the brilliant white fibres that cocoon the seeds of the cotton plant, this easy-to-wear fabric is soft, comfortable and incredibly easy to care for. With benefits that range from sustainability to a trend in organic cotton-wear, cotton earns its title of 'most breathable' fabric thanks to its impressive absorbency - think bathroom towels - which allows it to wick moisture away from your body, keeping you cool and dry in even the hottest temperatures.
Benefits of Cotton:
Easy to care for
Naturally stretchy and flexible
Flattering for all body types
Keeps you cool and dry
Naturally breathable
Sustainable and often organic
How to Wear Cotton:
Always a popular choice, a simple cotton T-shirt pairs beautifully with cropped jeans for a laid-back summer vibe. Opt for a loose fit to maximise its breathability and to take advantage of its flattering drape.
Swap your T-shirt out for a long-length cotton tunic, match it with summery cotton shorts and a wide belt, and complete the look with slip-on sandals for a fun-loving beach-ready look.
Shop Summer Cotton Clothing:
We love our cottonwear clothing, and this year we have a whole new collection to show off. Take a look at some popular styles by following the links below:








Silk
Silk is hard to beat when it comes to staying cool, because this unique material adjusts to your own skin temperature as well as the air around it. Super soft and super smooth, it's a pleasure to wear, and so lightweight that flowing blouses and summer dresses crafted from this delicate fabric feel lighter than air. Silk fibre is harvested from the cocoons of silk larvae, and despite being tremendously fine and delicate, they remain surprisingly strong.
Benefits of Silk:
Natural insulator
Quick-drying
Lightweight and flowing
Soft and comfortable
Hypoallergenic, making it great for allergy sufferers
Reasonably breathable, although not as much as cotton
Extremely versatile
How to Wear Silk:
We love silk blouses with wide cuffs and button-down fronts. Tuck the front hem into your favourite jeans and team with strappy sandals for a glamorous look yet casual evening look.
Update your summer wardrobe with a kimono-style dress to take advantage of silk's beautiful draping effect.With styles available in all lengths, you can be beach-ready or wedding-worthy in no time.
Shop Summer Silk Clothing
We've scoured the globe for the very best silk clothing this season, so take a look at some of our favourite pieces right here: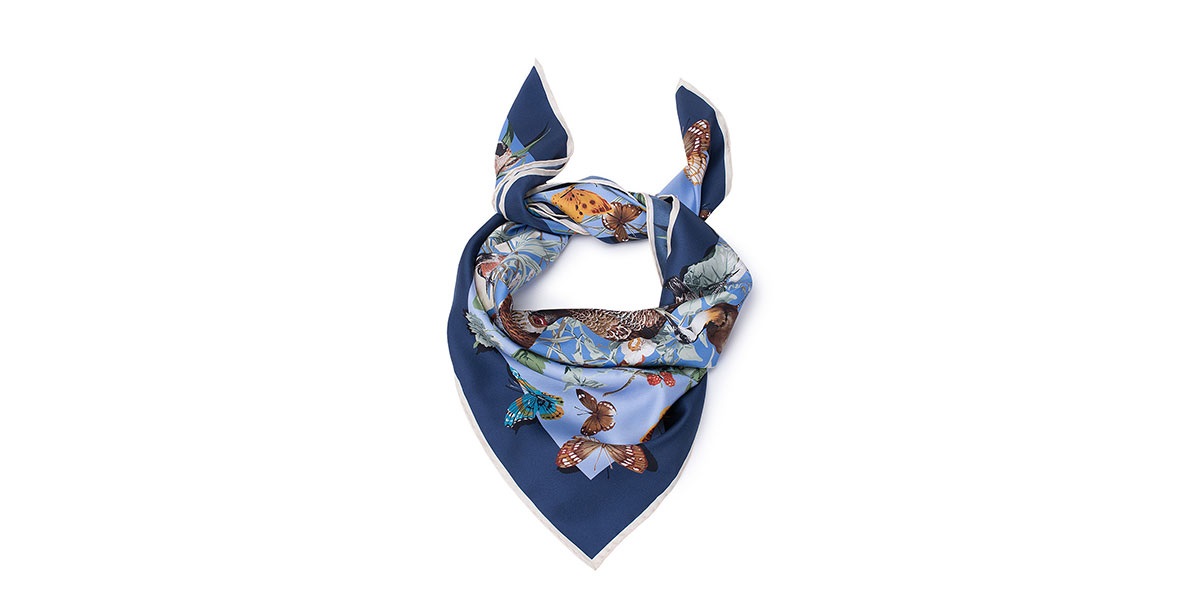 Merino Wool
While wool is traditionally associated with snuggly winter woollies and thick knee-high socks, fine Merino wool is surprisingly good at keeping you cool too. Its ability to absorb moisture means it wicks it away from your skin, keeping you fresh and sweat-free, even in high temperatures. The absolute finest Merino wool is found in Australia, where Merino sheep graze in rich pastures all year round, making this a truly sustainable fabric choice. Follow this link to find out more about Merino wool and its uses.
Benefits of Merino Wool:
High absorbancy rate
Wicks moisture away from the skin
Softer than silk and cotton
Extremely wrinkle resistant
Resistant to odours
Anti-static properties
Quick-drying
How to Wear Merino Wool:
Summer pullovers with 3/4 length sleeves are a great choice for cool and comfortable Merino wool garments. There's no need to layer over a blouse, and they work beautifully with both casual jeans and tailored trousers.
A knee-length dress crafted from exquisite Merino wool is as soft and comfortable as it is breathable and flattering. Choose a dress with a pull-on style for the ultimate in laid-back luxury.
Shop Summer Merino Wool Clothing:
We know you'll enjoy browsing our favourite Merino wool picks for the upcoming season, and you can find them following the link below: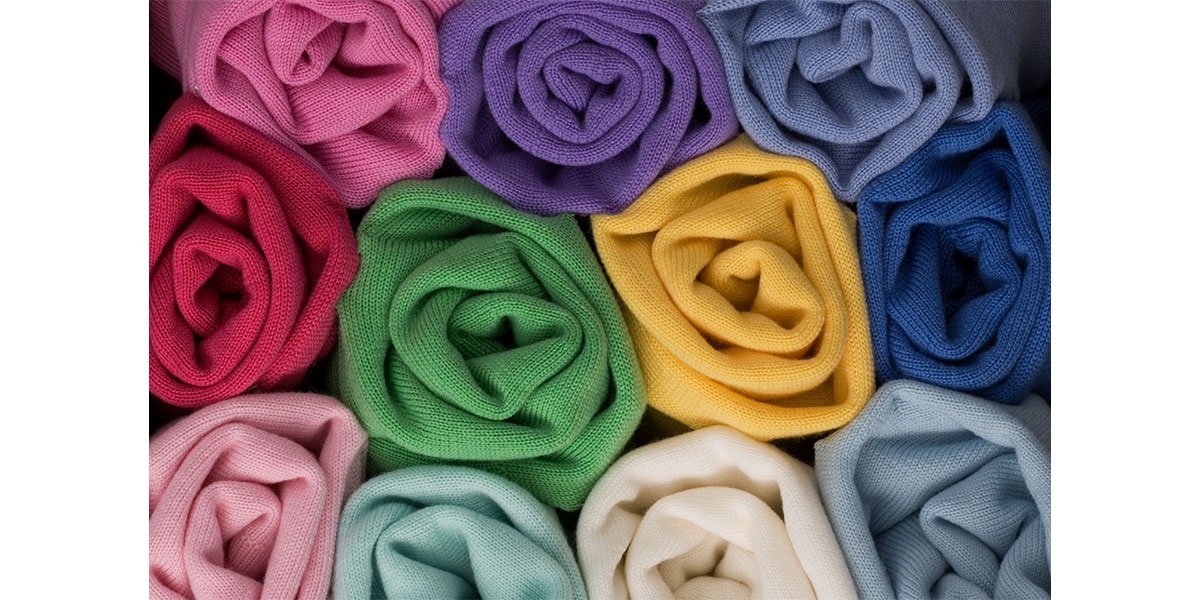 Cashmere
As far as luxury fabrics go, none are more sought-after than cashmere wool. Keenly crafted from the hand-combed hair of goats, this superior fabric is over eight times more insulating than traditional sheeps' wool, and every bit as good at wicking away moisture to keep you comfortable and dry. Read more about this luxurious fabric on our Caring for Cashmere guide.
Benefits of Cashmere:
Wrinkle resistant
Non-scratchy
Soft and comfortable
Breathable and moisture-wicking
Sustainable
Naturally flexible and stretchy
How to Wear Cashmere:
Opt for a beautiful cashmere pashmina, instead of a traditional jacket, as you enjoy the change from spring to summer for the perfect outer garment to layer over wide legged trousers and a lightweight blouse.
Switch to a smart, tailored cashmere blazer with wide lapels and single-breasted button-down front for corporate days at the office or family summer events.
Shop Summer Cashmere Clothing:
Take a look through some of the fabulous choices our busy fashion buyers have been enthusing over using the link below: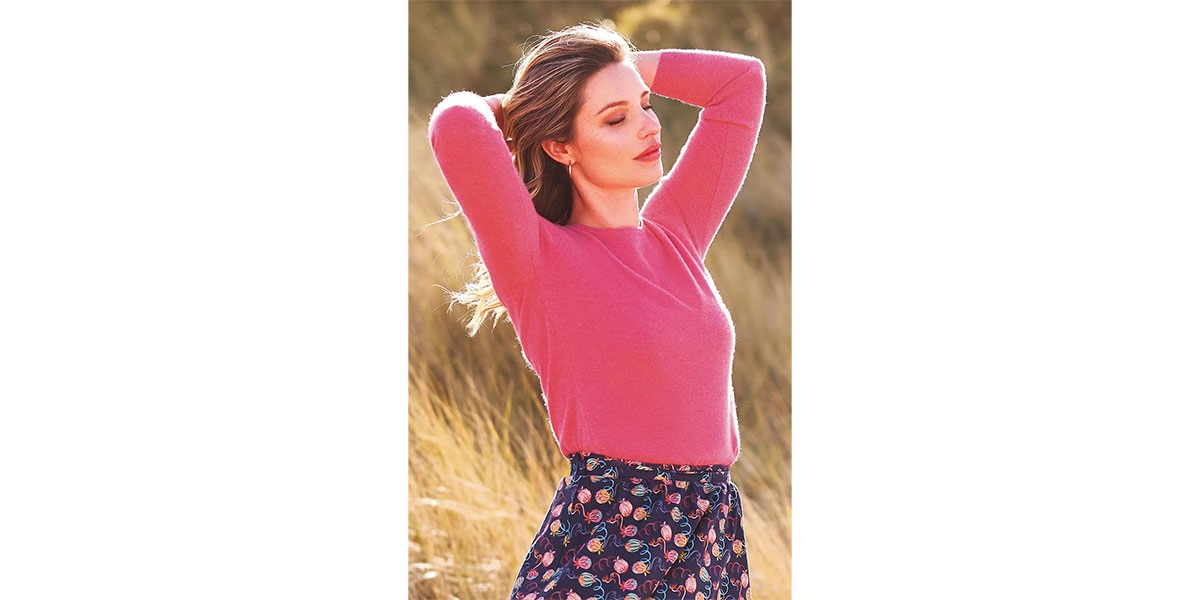 Ready to revamp your wardrobe with some superlative natural fibres? Discover more of the beautiful clothing available at The House of Bruar by taking a look at our Ladies Knitwear range.