There's nothing quite like the feeling of finding the perfect gift for a loved one. The anticipation you experience as they unwrap your carefully selected present and you await their joyous reaction is a gift in itself.
This year, the traditional exchange of Christmas presents takes on added significance. Many of us will be far apart from our families and friends with the usual journeys and gatherings curtailed. Tackling the busy High Street may not be possible or desirable. The sense of connection and celebration that a well-chosen gift brings has particular resonance when it takes the place of an in-person get-together, so this year more than ever it's important to shop with care and consideration.
Our top tip? Plan ahead.
Whatever shape your season takes, tick your shopping off the list early with our Christmas gift ideas for that special lady. All items are available both in-store and online for complete convenience and we can ship worldwide directly to your recipients.
Of course, what follows is just a flavour of what we have to offer, but we hope it will set you on the right path to making her Christmas just as special as it deserves to be. So, get comfy and start your Christmas shopping right here, right now, with a little bit of help from The House of Bruar team, as we take you through some of our favourite gifts for the ladies in your life.
Country gals and festival lovers
Hunter Original Tall Matt Wellies
Handcrafted from natural waterproof rubber, the Original Tall Matt Wellies from Hunter are a must for wet weather adventures! With their textured rubber sole and a super soft textile lining, they guarantee long lasting comfort. Finished with signature side strap detailing and the Hunter logo motif on the front, your only challenge is which colour to choose!
Click to shop Hunter Wellies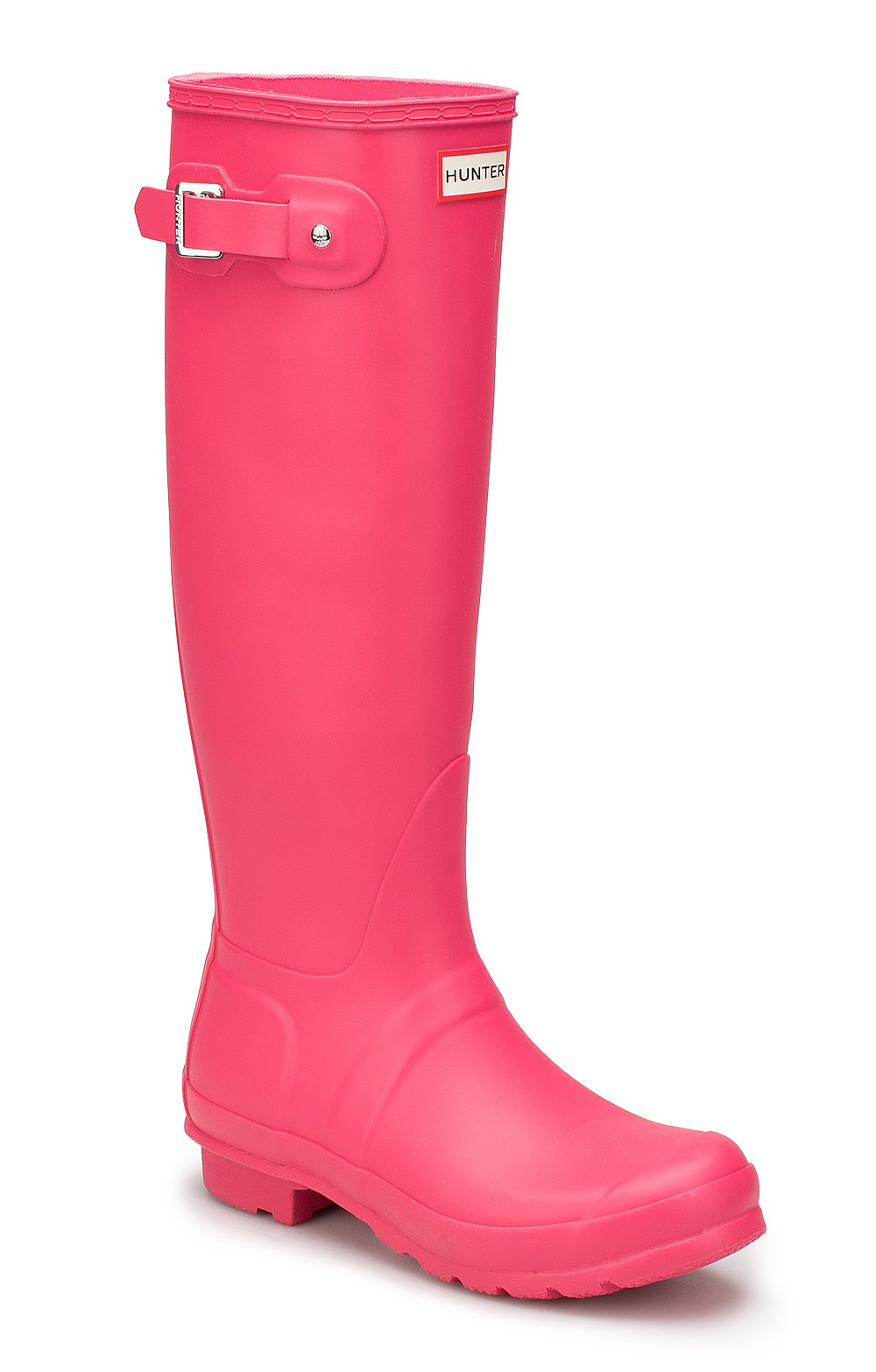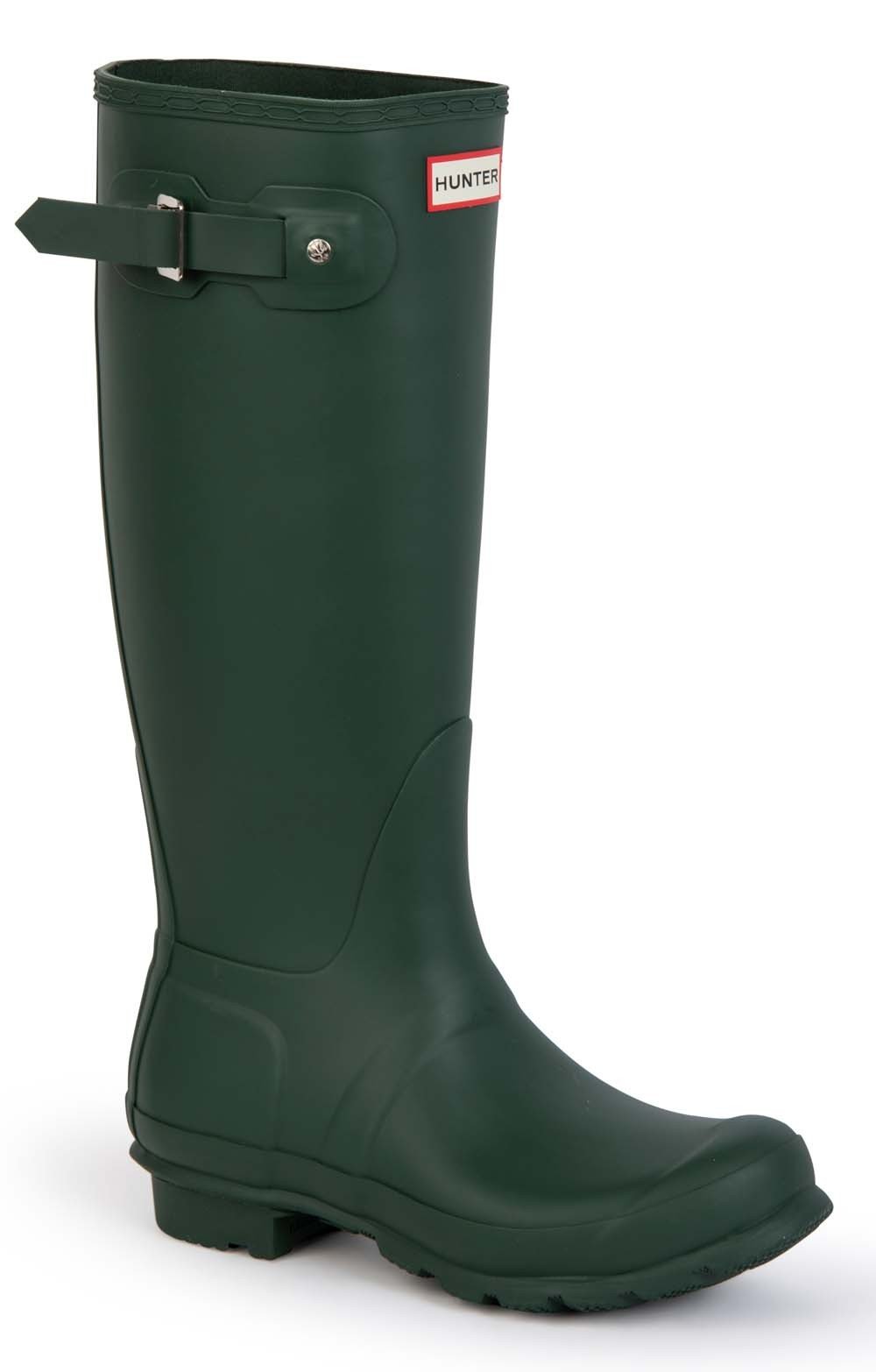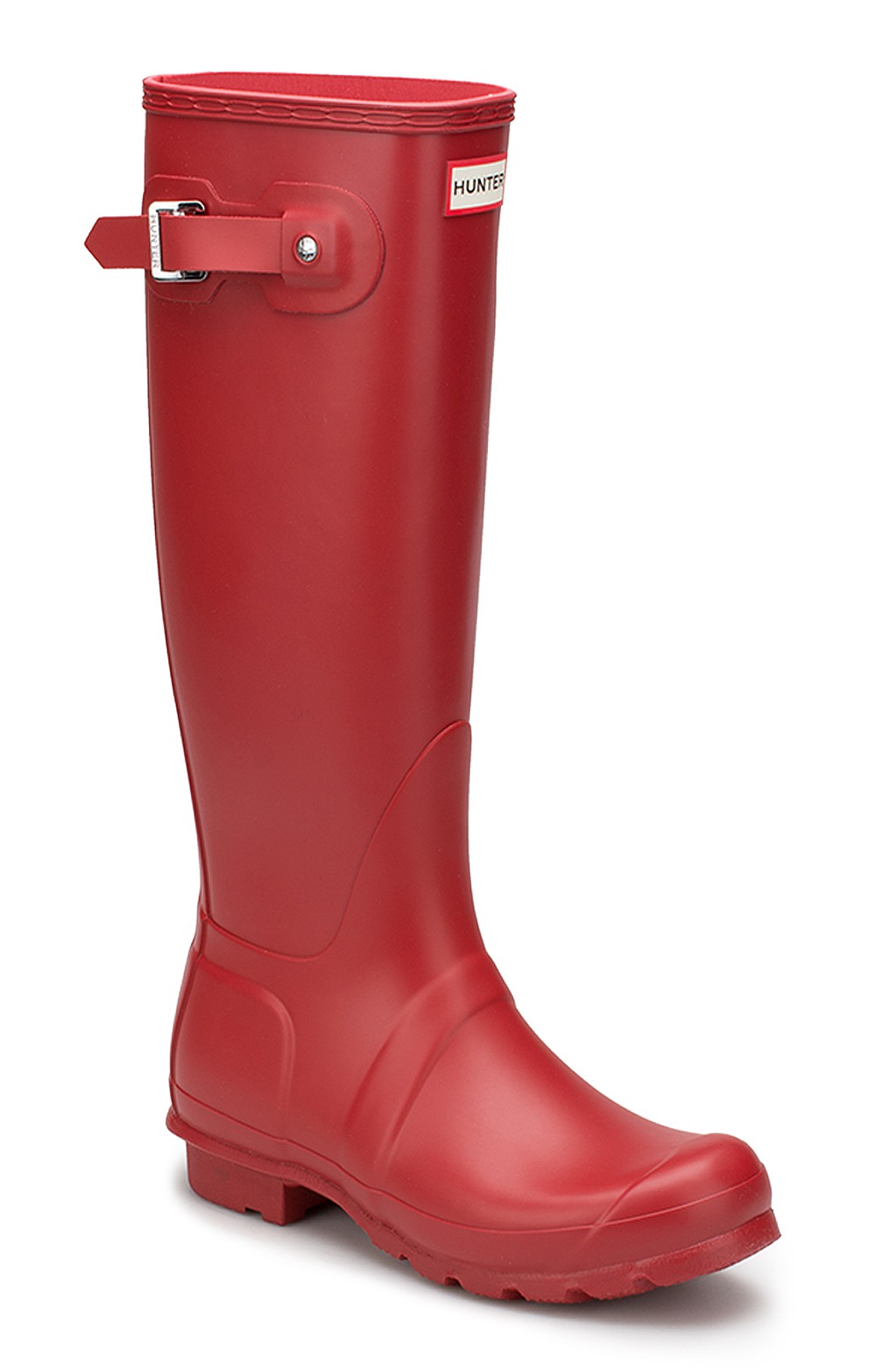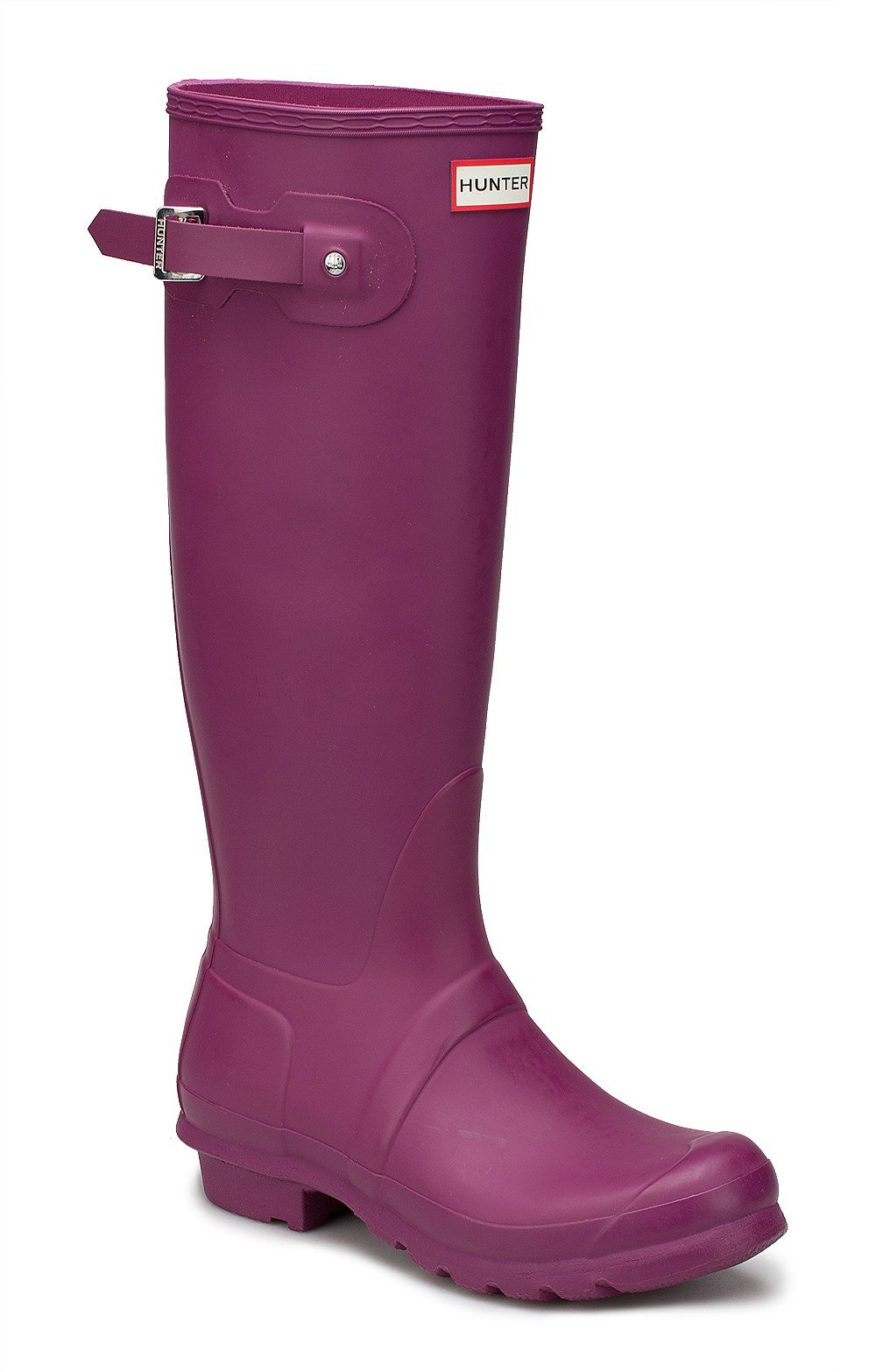 Barbour Water Bottles
Classy and functional, these water bottles from Barbour will keep the sporty lady stylishly hydrated wherever she goes. Crafted in a simple design from stainless steel, these bottles are on-trend and feature a screw-top lid and a printed Barbour logo.
Click to shop Barbour water bottles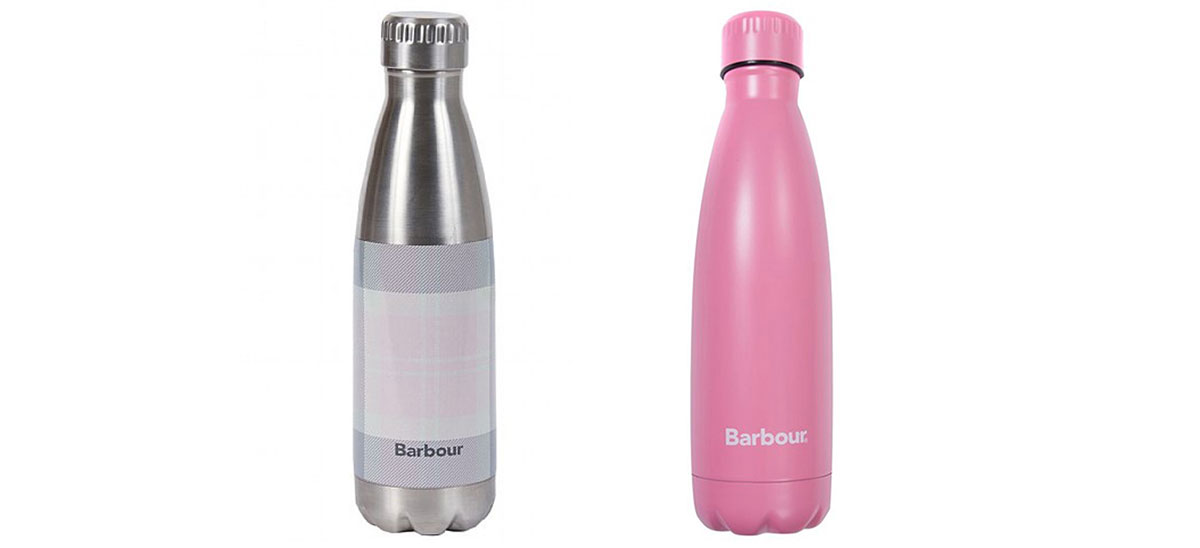 Ladies who lunch
Harris Tweed/Leather Gloves
Beautifully presented in a branded box, these special gloves are crafted from a combination of iconic Harris Tweed and leather in eye-catching colours inspired by the Scottish landscape. Practical as well as stylish, these beautiful gloves have a timeless quality that will live on long past this year's festivities. The Harris orb logo on the back of the hand is a mark of quality and your good taste.
Click to shop Harris Tweed gloves

Gauzy Cashmere Poncho
Available in a range of colours with mix and match accessories from our extensive range of 100% cashmere products, this feather-light poncho is a gift for all ages. Layer over woollies for warm winter wear that never goes out of style, it's just as useful for staying cosy at home as it is for meeting friends for lunch.
Click to shop Gauzy Cashmere Poncho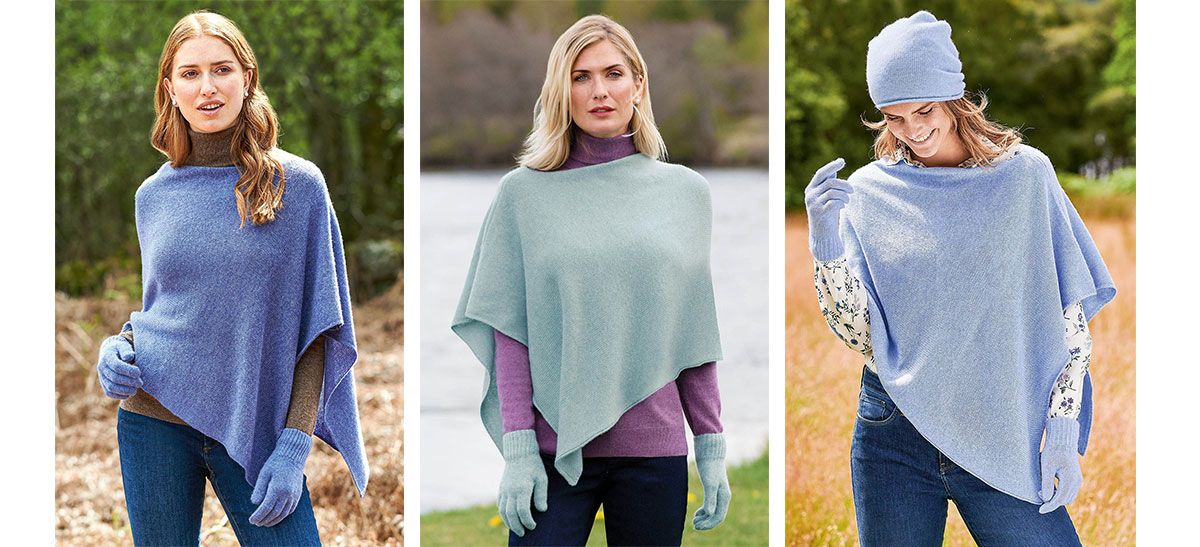 Pure Silk Scarf
The vibrant colours of The House of Bruar pure silk scarf evoke the feel of Scotland's Country Estates and the stunning landscapes which have inspired the collection for the last 25 years. Deliciously cool and smooth to touch with delicate fringing, there's a scarf to match any colour palette and seasonal mood.
Click to shop silk scarves

Homebodies
Festive Woollen Knitwear
Give the gift of comfort and warmth this Christmas with one of our exceptional woolly jumpers. We have one of the largest selections of knitwear both online and in-store and there is truly something for everyone no matter what their style is. Choose from the softest merino sweaters to chunky handknitted Aran cardigans, traditional Shetland Fairisles and so many more fantastically warm and beautiful designs in our
knitwear department.
Click to shop merino wool Alpine Sweater
Click to shop woollen Two Button Aran Cable Cardigan
Click to shop Finisterre Fairisle Cardigan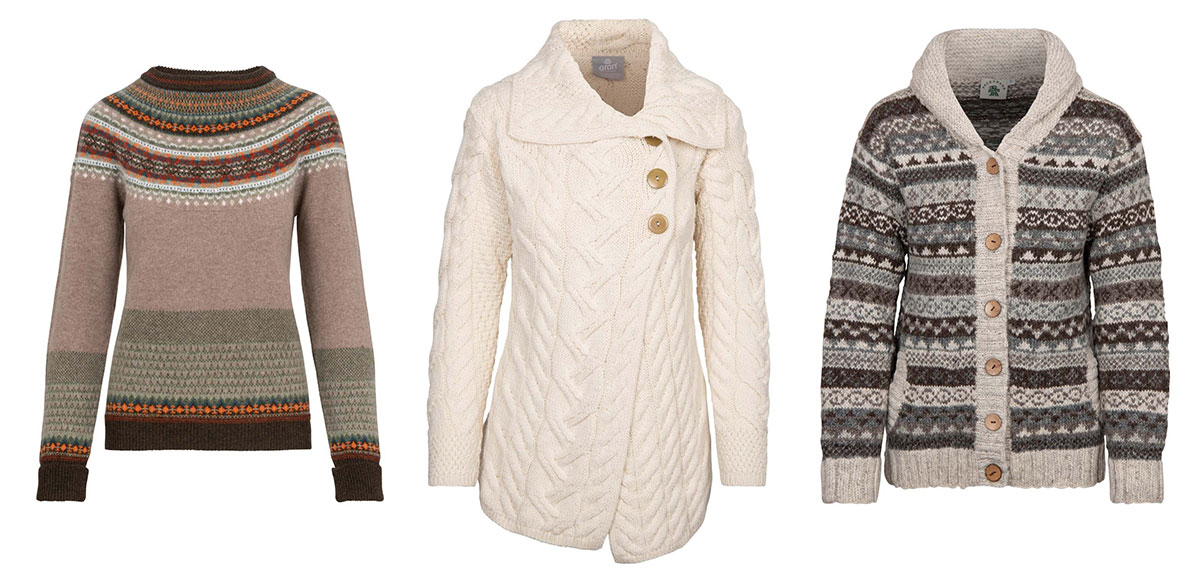 Champagne and Truffles Gift Box
The House of Bruar Champagne and Truffles Gift Box is a wonderfully thoughtful way to deliver a little touch of luxury to someone special. Featuring exclusive champagne from Epernay - known as the capital of the Champagne region - and magnificently rich handmade truffles, this beautifully-presented gift box will bring a little Christmas sparkle to friends or loved ones who you can't be with this year. The House of Bruar Champagne and Truffles Gift Box contains 75cl House of Bruar Champagne and 115g Champagne Truffles.
Click to shop gift box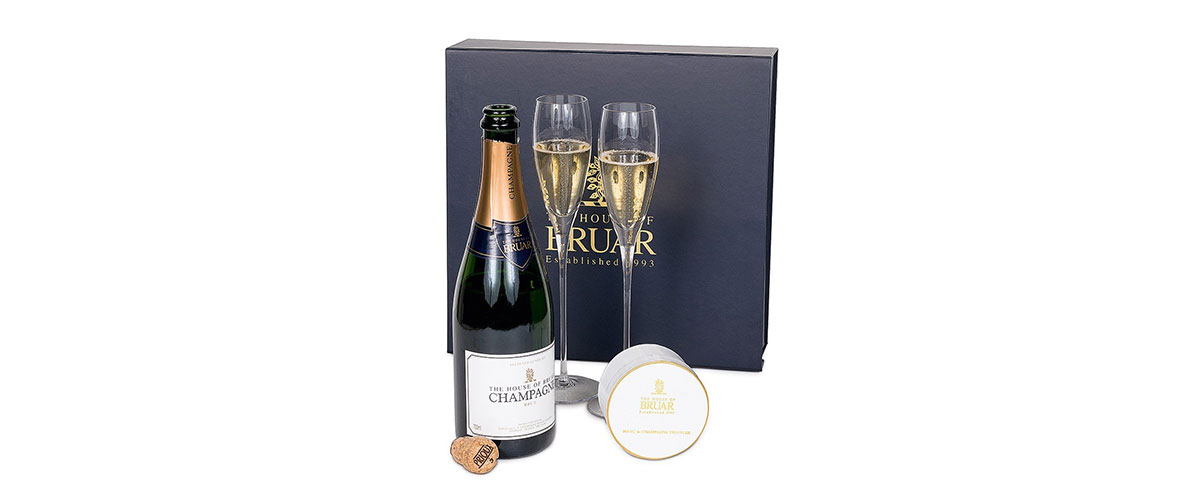 Bronte Lambswool 100% Pure New Wool Throw
This luxurious lambswool throw will add a touch of country class to any home. Created by Abraham Moon, one of the UK's last remaining textile mills where every stage of the cloth production process is handled onsite, this beautifully soft throw in a range of muted shades is perfect for cosy evenings cuddling by the fire. Complete the look with a
matching cushion
.
Click to shop cushion
Click to shop throw

Sheepskin Slippers
There's nothing quite like the feel of sheepskin against bare toes when the weather turns chilly. Our abundantly soft and fleecy sheepskin slippers make a particularly thoughtful gift for anyone who loves to stay snug at home while winter does its worst outside. Part of our extensive
sheepskin range
.
Click to shop sheepskin slippers

Horn Salad Bowl and Servers
Natural horn has an extra-special lustre and tactile appeal, ensuring that this horn salad bowl and servers will take pride of place at the dinner table for many years to come. Part of our
horn tableware collection.
Click to shop salad servers
Click to shop salad bowl

Magpies and memory collectors
Heathergems Handmade Jewellery
Handcrafted on the doorstep of our Highland home using heather gathered from the Perthshire hills and finished with silver, Heathergems' colourful jewellery captures a little bit of the Scottish countryside and immortalises it forever in an exquisitely designed and original piece. Each item makes a truly thoughtful memento for anyone who shares our love of our beautiful changing landscapes.
Click to shop Heather Gems collection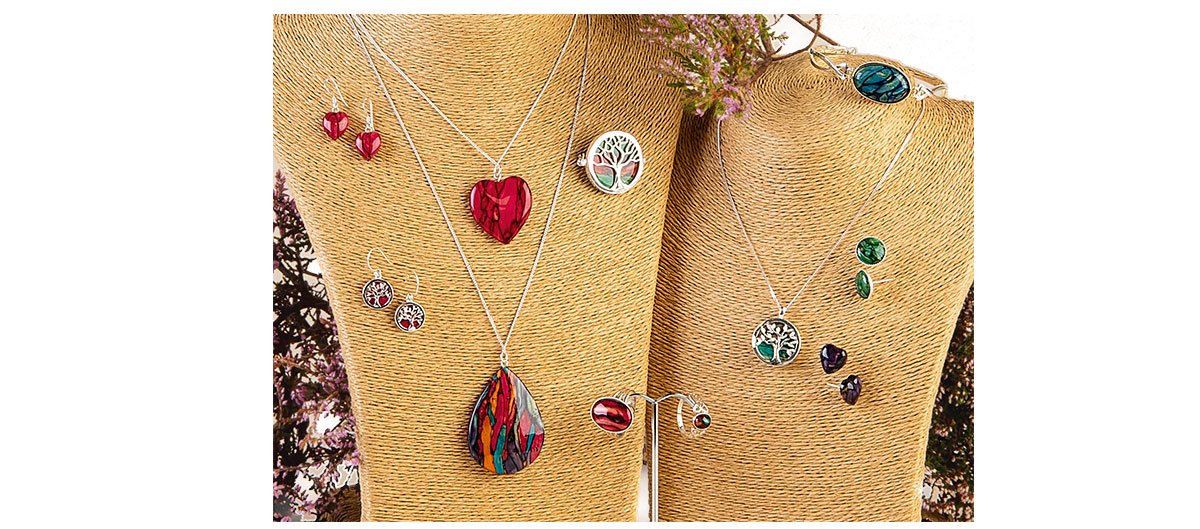 Oakleaf Earrings and Necklace
Bring the beauty of nature to her jewellery collection with these handmade pieces that preserve real leaves in shimmering gold. Each handpicked leaf is carefully coated in 24 carat gold to create a truly original, long-lasting item - perfect for a memorable and captivating gift. Browse the
complete Nature Bathed in Gold range
.
Click to shop oak leaf earrings
Click to shop oak leaf necklace

House of Bruar Gift Vouchers
Give the gift of choice with a House of Bruar gift voucher! Available in a range of denominations to suit every pocket, if you can't decide what to buy her then a gift voucher lets her take her pick from our extensive collection of clothes, homewares, gourmet food and even country artworks.
CLICK HERE TO BUY GIFT VOUCHERS