So what do you get for the most important woman in your life? This year, give the gift of luxury and show her just how special she is!
The House of Bruar Mother's Day gift guide covers gifts ranging from fragrances to glassware and everything in between - there's something special for every mum to show them just how much you love them.
Plaid Throw
This gorgeous throw is a fine example of British craftsmanship, which elevate any living space to luxurious heights. Thick, warm and beautifully finished with soft tassels, it's the perfect gift for mums who love to be cosy and comfortable.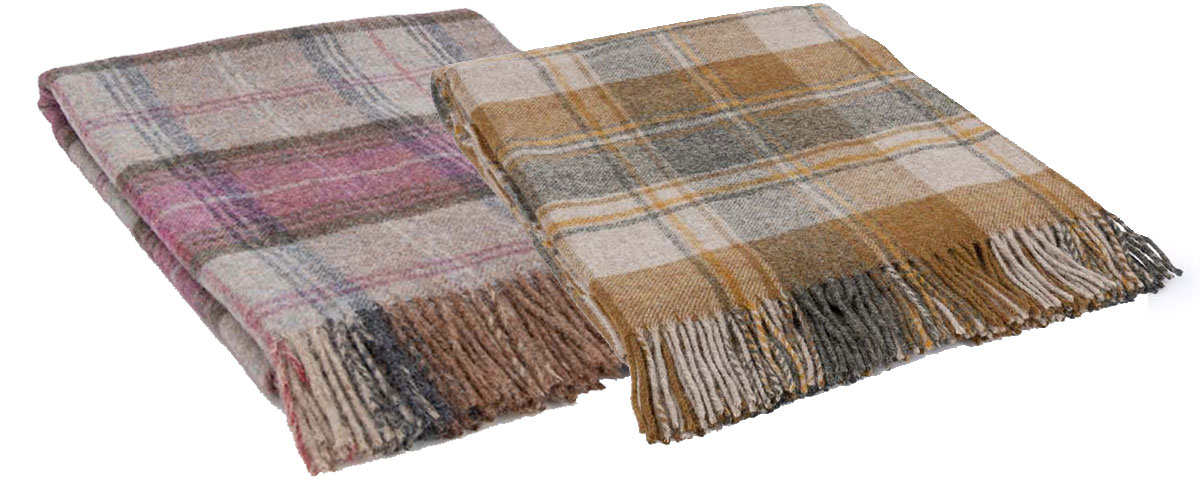 Shop Plaid Throw
Midnight Peacock Glasses
These Midnight Peacock glasses all feature a stunning golden peacock pattern cut on a mirror-finish black surface which gives a spectacular reflected effect inside. These gorgeous glasses are the ideal gift for any mum who enjoys a tipple!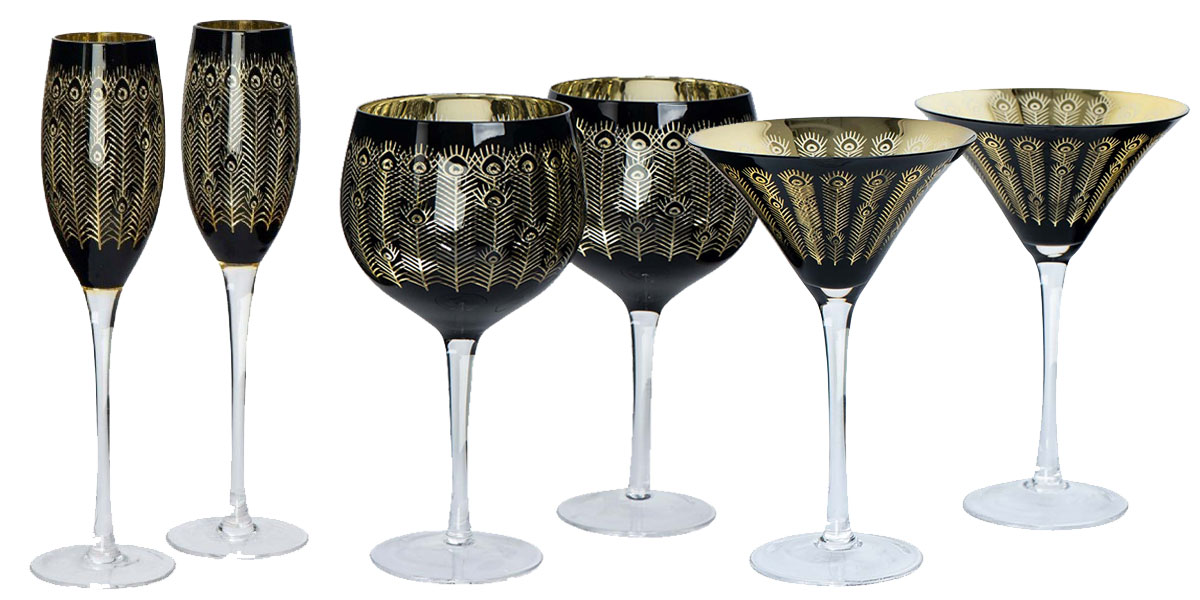 Shop Midnight Peacock Glasses
Wild Island Botanical Gin 70cl
If your mum likes to treat herself to an ice-cold gin and tonic, this award-winning gin is an extra special way to add some glamour to her favourite cocktail. Infused with hand-gathered island botanicals that include lemon balm and water mint, the result is a deeply smooth and refreshing citrusy flavour that is truly unique.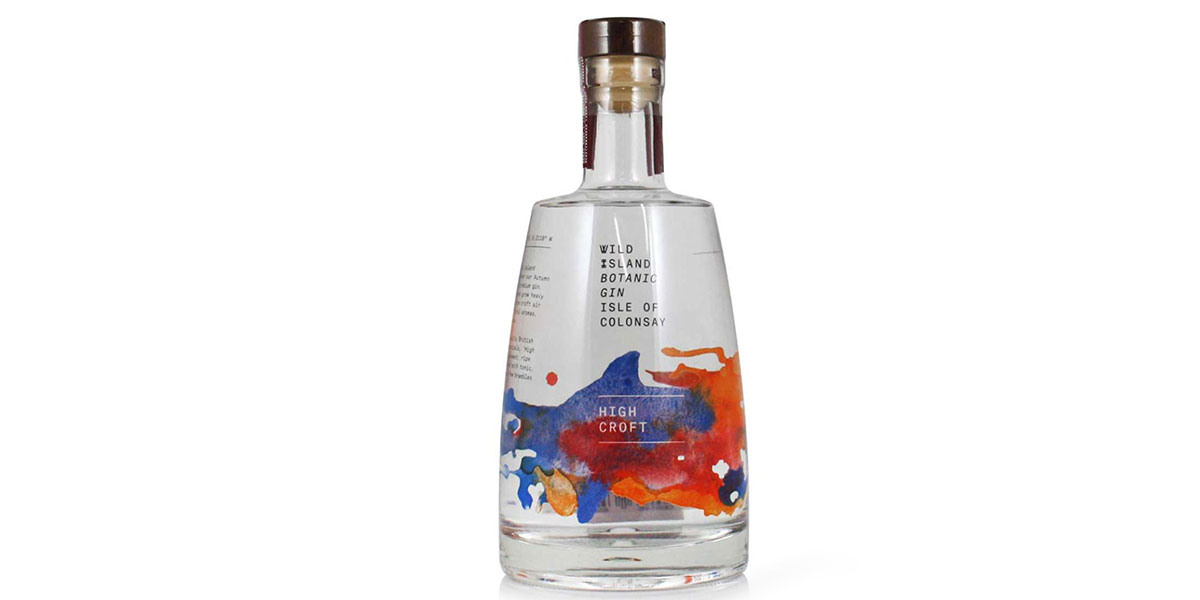 Shop

Wild Island Botanical Gin
ARRAN Sense of Scotland Glen Iorsa Lavender & Speamint Soap
Moisturising and nourishing, this traditional Glen Iorsa lavender and spearmint soap is formulated with vegetable oil with added glycerine for a hydrating finish. Imbued with the cleansing and evocative scents of lavender and spearmint, this richly lathering soap feels wonderful on the skin and leaves a deliciously lingering fragrance.

Shop
ARRAN Sense of Scotland Glen Iorsa Lavender & Spearmint Soap
Shetland Tweed Moccasin Slippers
These luxurious tweed slippers are the ultimate everyday treat for mum. Made in Yorkshire and crafted from genuine Shetland Tweed for refined style. The tweed outer is fused with pure sheepskin lining so your mother can enjoy endless comfort during the cold weather season.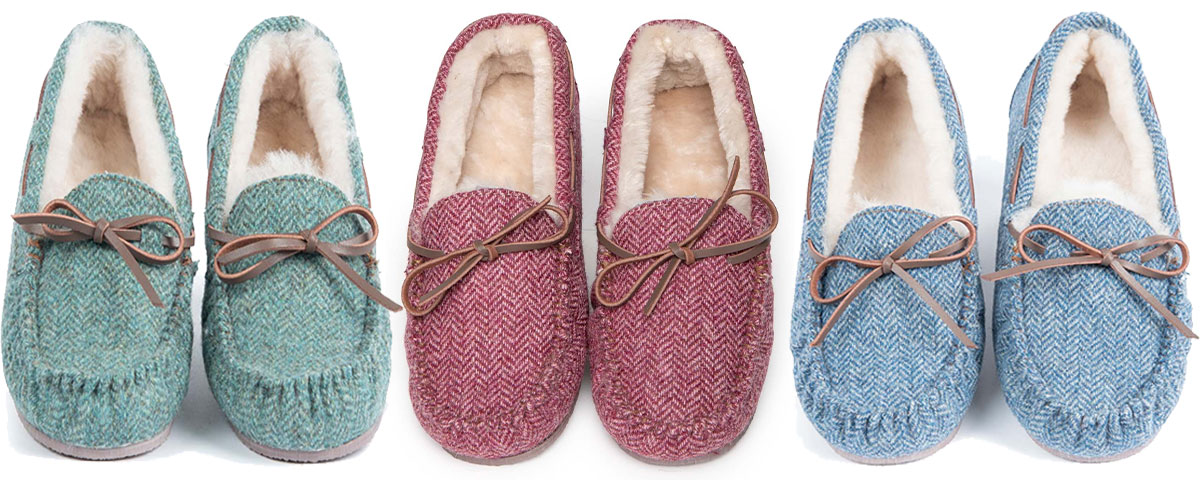 Shop Shetland Tweed Moccasin
House of Bruar Rose and Violet Cremes
Produced especially for The House of Bruar, these rose and violet crèmes are made with a smooth soft fondant combined with the perfumed flavour of violet and rose which is then coated in thick 70% dark British chocolate. A delightful present for mum.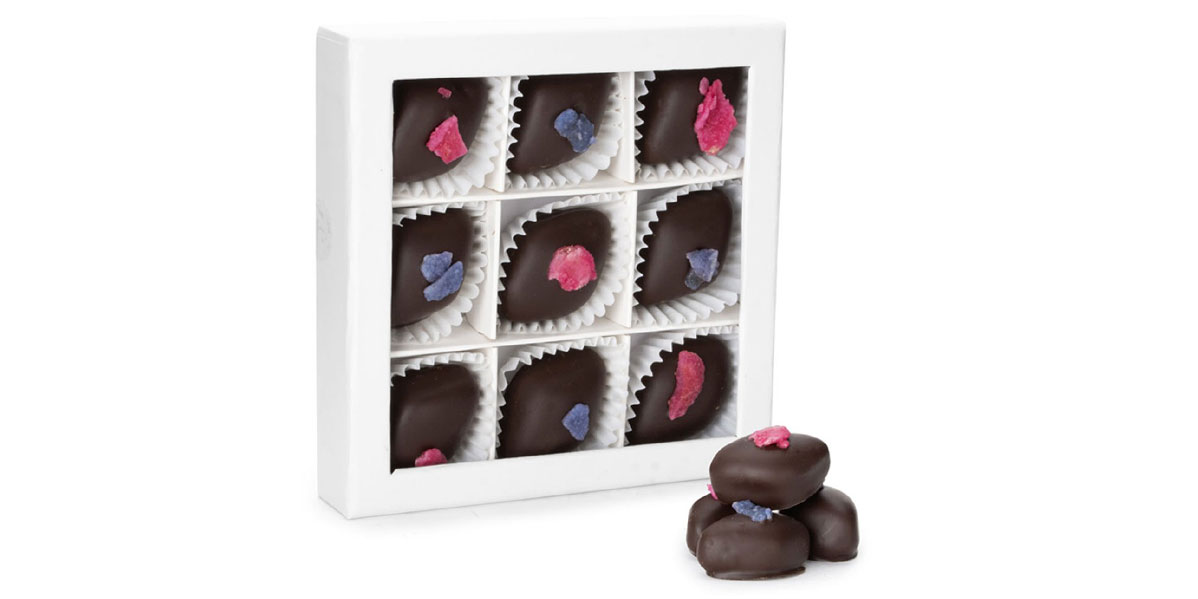 Shop Rose and Violet Cremes
Marmalade Of London Mosney Mill Large Candle
With scents influenced by traditional British blooms, this soy wax candle is infused with essential oils for a powerful aroma that perfumes and freshens. Available in four different scents - bluebell, lavender, rose, and sweet pea - there is an option for every mum.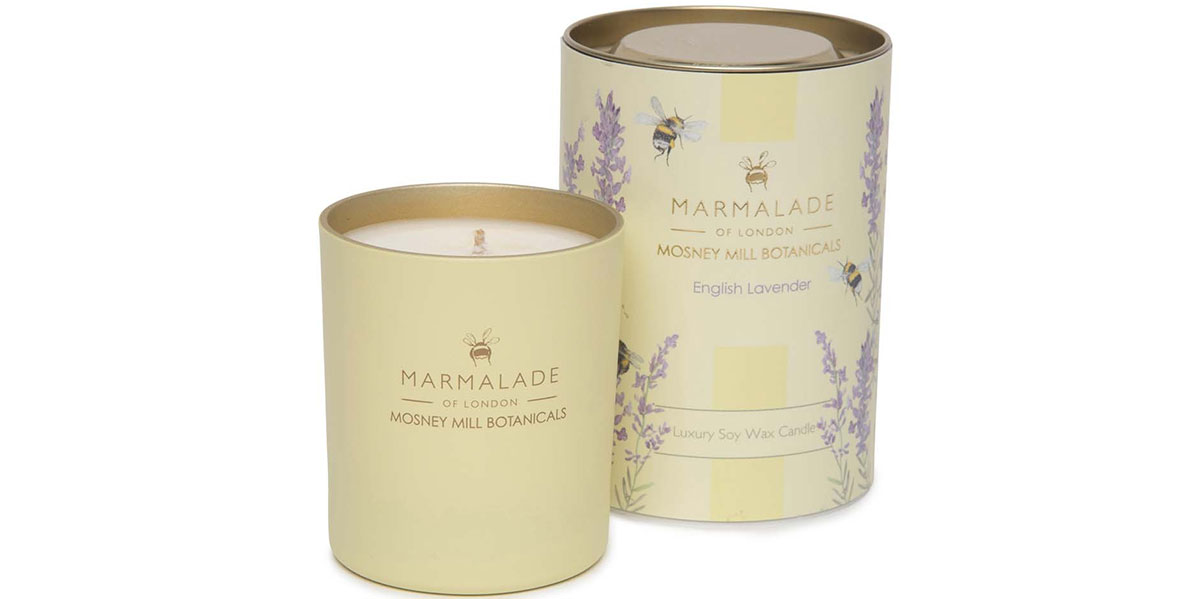 Shop

Marmalade Of London Mosney Mill Large Candle
.
House of Bruar Cotton and Cashmere V Neck
Add an air of luxury to your mother's knitwear collection with this cotton and cashmere V neck. Superbly made from a masterful mix of cotton and cashmere, this sumptuously soft jumper boasts a versatile style that she can truly make her own.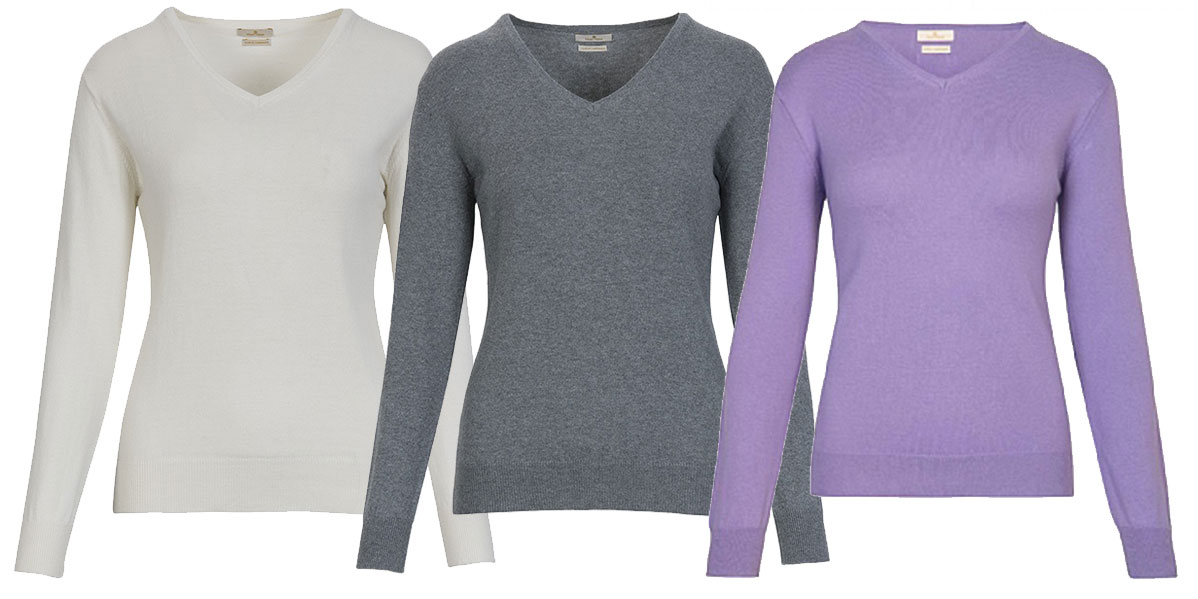 Shop House of Bruar Cotton & Cashmere V Neck
Love The Glove Gardening Gloves
Packed with practical properties yet retaining an aesthetic appeal, Love The Glove gardening gloves will bring both fashion and function to your mum's outdoor tasks. These essential accessories are crafted from a soft and durable fabric with a cushioned palm for added protection and a cooling flexible mesh between the fingers. Trimmed with genuine leather and with a secure wrist strap for close-fitting comfort, these stylish gloves are just the helping hand your mother needs to carry out all her garden activities with ease.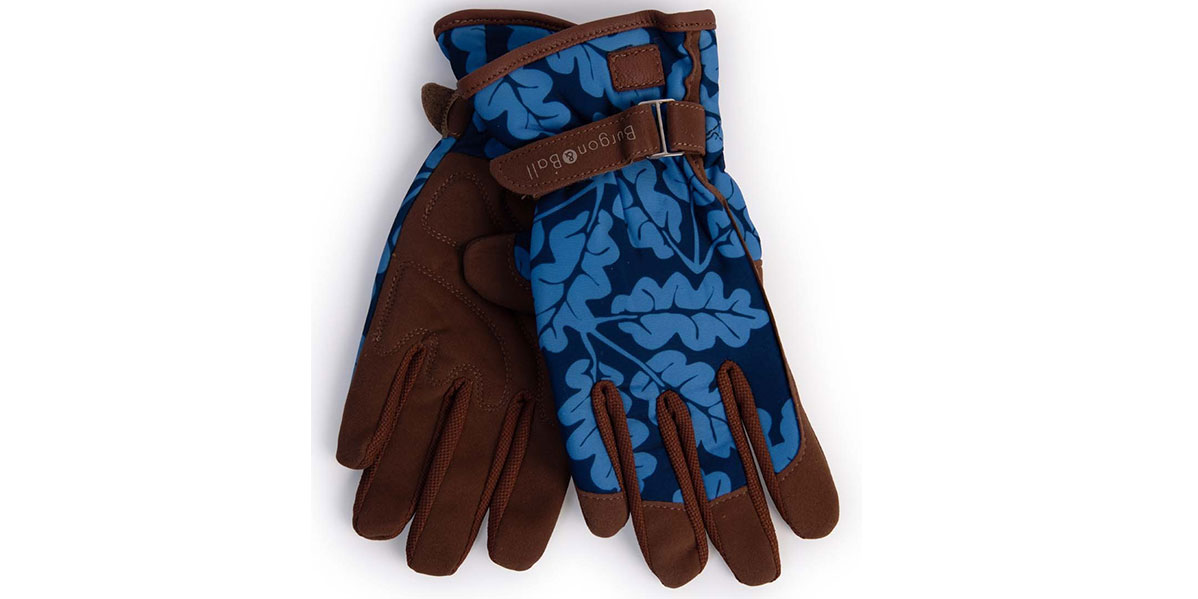 Shop Love The Glove Gardening Gloves
After the Rain Discovery Set
Gift mum a decadent introduction to Arran Aromatics' most popular fragrance with their timeless After the Rain Discovery Set. This beautiful collection of toiletries includes a miniature bath and shower gel, body lotion, shampoo and soap in their signature fragrance inspired by the wild weather and local flora of the West Coast of Scotland.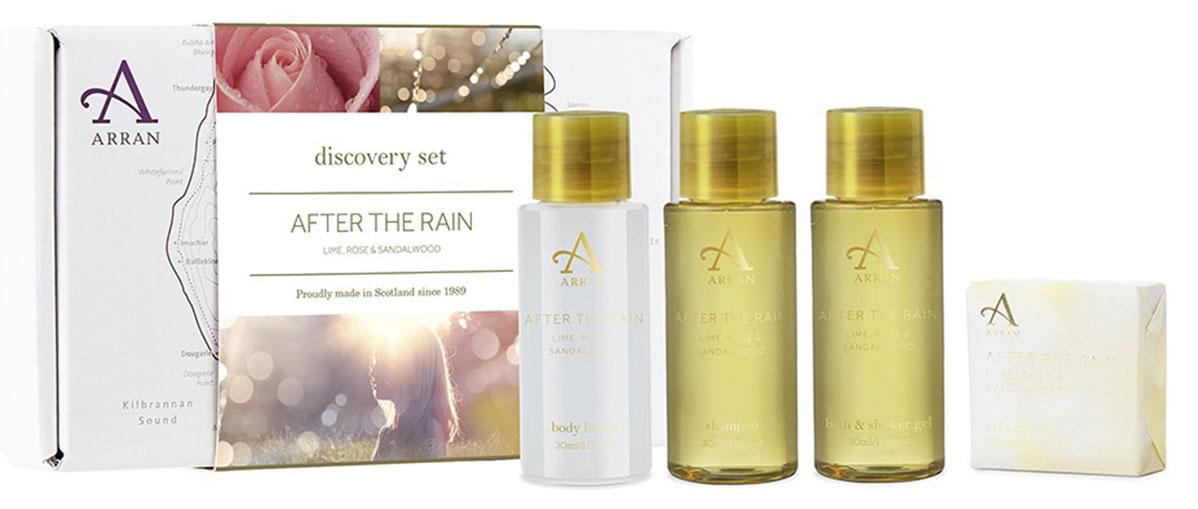 Shop After The Rain Discovery Set
House of Bruar Lambswool Cardigan
Made from high-quality 2-ply 15 gauge lambswool by our specially selected producers, the House of Bruar ladies lambswool crew neck cardigan is one of our most popular creations and makes for a great gift for all mothers. Fully fashioned in the classic Bruar fit, this wonderfully warm and sumptuously soft cardigan has a luxurious feel that belies its great value price. Available in 28 colours.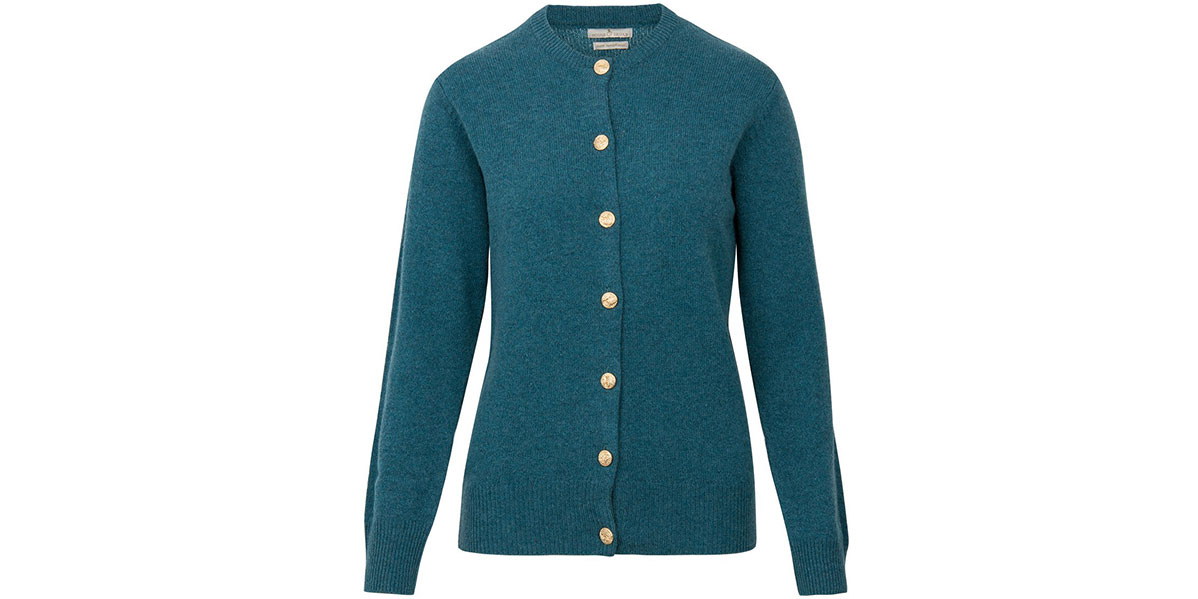 Shop House of Bruar Lambswool Cardigan
Bee Fayre Hand Creams
Bee Fyre hand creams are bursting with botanical scents for a lasting fragrance with notes of nature. The rich, easily absorbed solution is enriched with shea butter and natural oils for a deeply moisturising effect without greasy residue. An ideal gift for any mother.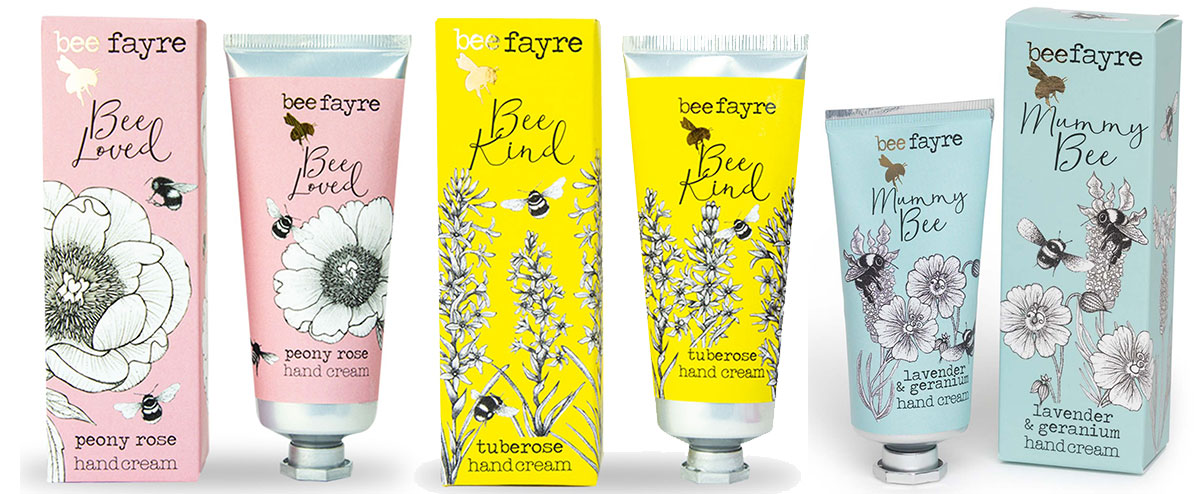 Shop Bee Fayre Hand Cream




House of Bruar Luxury Hamper
This luxury hamper is a true feast for the senses — the perfect present for siblings looking to treat their mum to something memorable. Including a bottle of claret, smoked salmon, fruit cake, chocolates, shortbread and jam as well as high-quality game, local Scottish cheeses, tea and coffee, it's a true delight from start to finish and will last her for weeks. Hand-packed and arranged in a stunning woven basket, our hampers make an ideal gift for food lovers and cooks alike.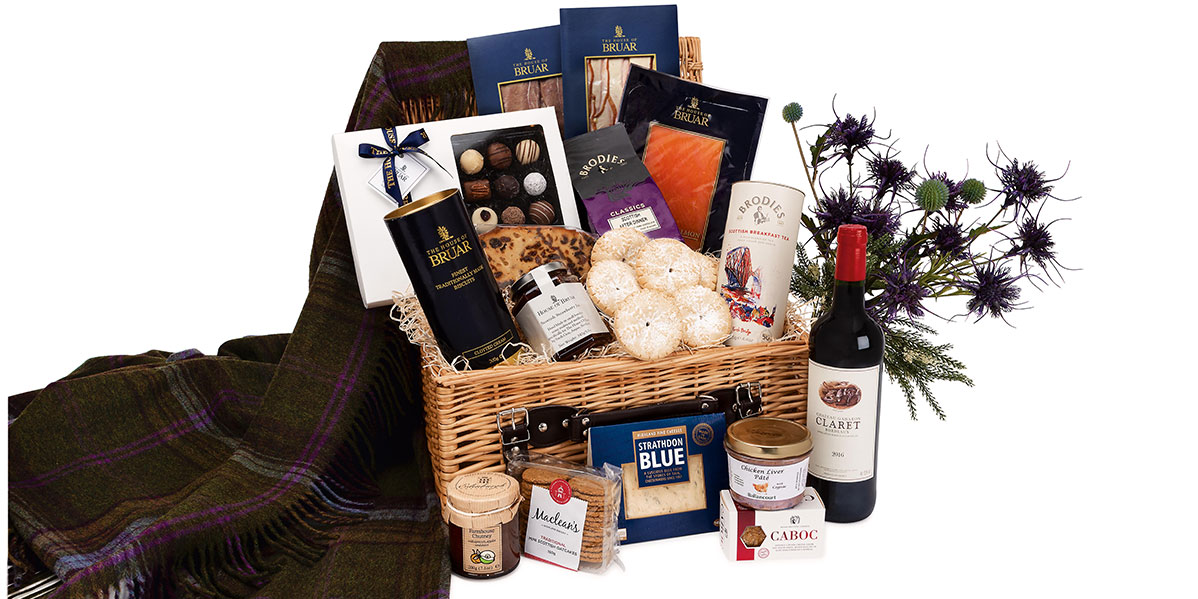 Shop House of Bruar Luxury Hamper
Show her you care
No matter where in the world you are, and what separates you this Mother's Day, it's important to show her you care. With our collection of fantastic gifts at House of Bruar, there's sure to be something perfect for the special lady.
Click here to shop all Mother's Day gifts