What to Wear to a Garden Party: Outfit Ideas For Any Outdoor Celebration
As the sun graces us with warm temperatures and longer days, our calendars naturally start to fill up with social time spent with our family and friends.
From barbecues and al fresco soirées to garden parties, there's always an occasion to curate your summer wardrobe and show off your new-season style.
The title of best-dressed guest doesn't just apply to weddings; as experts in beautiful country style, here are our favourite ways to dress for the season of outdoor celebration. Discover our top tips for what to wear to a garden party.
Where did the garden party originate?
Traditional garden parties are rooted in royalty: they originate from back in the 1860s when Queen Victoria held afternoon tea parties for members of the royal family and officials. They took place between 4-5pm but eventually transitioned from a private and intimate gathering to a highly celebrated social occasion.
These high-society events were held on a grand scale but, over time, invitations extended past nobility and they were enjoyed by members of the public too. Garden parties became an essential date in the summer calendar all across Britain.
Garden party dress code and etiquette
As garden parties were historically a pastime of members of high society, attendees were required to dress and behave in a certain manner. Very formal wear and etiquette befitting members of high society were imperative.
Today, garden parties have evolved a lot from Victorian times: they have lost a lot of their grandeur and etiquette is slightly more relaxed. They're a lot longer now too, becoming all-day events to make the most of good weather, before ending in the early evening when the temperatures start to fall.
Lighter colours and comfortable garments are a recipe for success, and the changeable weather and the evening chill should definitely be kept in mind when selecting your outfit.
And don't forget to bring a gift for the host as a kind gesture to show your thanks for hosting the event.
What to wear to a garden party
Temperatures in the midday sun during the height of summer can climb surprisingly high, so opting for light, breathable fabrics is an excellent choice.
Linen is a natural fibre that's supremely breathable, while cotton wicks away moisture from the body to keep you cool. Find a dress or top in one of these materials to help you stay comfortable and cool throughout the day.
Beautiful, warm conditions make a garden party a true success, so dressing for the season is a must. Choose light colours – like pastels, neutrals, and creams – to stay on-trend in the summer months and to help keep you cool.
More specifically, shades of baby pink, lilac, and yellow paired with neutral-toned accessories is an effortless way to look elegant at a garden party.
Floral prints are the staple of summer, so they make a fine choice for wearing to a garden party. They're a classic print that, just like the real thing, comes into bloom every year. Available in a range of designs, from small buds to large perennial prints, there's a design and colourway to suit every taste.
Opt for bolder hues like blue and green for a statement style that can be matched with neutral-toned accessories to balance out the look.
Loose-fitting garments like flowy maxi dresses are another summer wardrobe staple that can be pulled out each year for a reliable and comfortable style.
You could also opt for a blouse tucked into a midi or maxi skirt for a graceful feel. Choose an airy material like chiffon or silk for a winning summer look.
If cloudy conditions are on the horizon, you may want to plan an outfit with trousers instead of a dress or skirt. In this case, wide-leg trousers are a must.
Pack your jeans, tweeds, and cords away for a rainy day, and instead, look for a loose trouser. A flowing shape adds gentle movement that's perfect for a garden party look.
Changeable weather is unsurprising, even in the warmer months, so it's best to plan for in case the sun dips behind the clouds. If it gets cold at a garden party, a lightweight linen jacket is an excellent layering choice for protecting against a light breeze.
A fitted silhouette creates a lovely contrast with a feminine flowy dress. Drape it over your shoulders when the weather takes a turn to stay chic without covering up the rest of your look.
If there's one thing you should avoid when dressing for a garden party, it's stiletto heels. Since you'll likely be outside on a luscious green lawn, anything with a pointed heel may end up sinking into the grass.
That doesn't mean you can't wear heels though; wedges are a clear winner if you're going for a dressier look. Block heels are a good choice too, but remember that you might be on your feet for a while throughout the day. Whatever heel you choose, make sure that they're comfy.
For maximum comfort, look for a flat sandal or espadrille. If you select a neutral colour, like cream, they are incredibly versatile for matching with most outfits in your summer wardrobe.
For men
A polo shirt is a classic styling item that belongs in every gentleman's wardrobe thanks to its versatility. It's an obvious choice for a garden party where it can be dressed down for a more laid-back look, but still appear smart.
Wear it in a brighter colour with the collar open for a relaxed feel, or choose a deeper shade and pair it with light trousers for a balanced style.
If a polo shirt isn't to your taste, a short-sleeved button-up shirt is another safe but stylish option. In a solid, basic, colour, it makes a great foundation for a range of outfits. Elevate your look with smart trousers, or opt for chinos for a more relaxed feel.
Skip the synthetic fibres and choose a cotton or linen blend instead for breathable comfort all day long.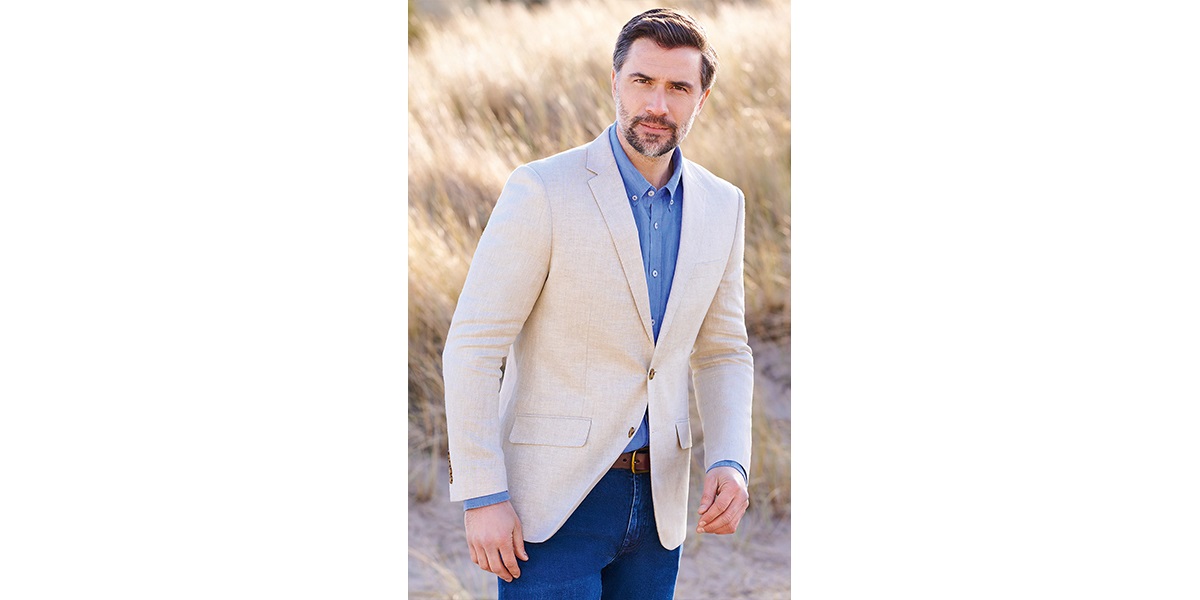 If you're worried about the temperature dropping throughout the day, the clean cut of a blazer suits any polo or shirt combination without looking overly dressy. To give it a summertime feel, choose one made from breathable linen and in a cream or beige tone.
Much like the trusty polo shirt, every country gentleman needs a quality pair of chinos in his summer rotation. For occasions like garden parties, they're a garment that's effortless to style and works brilliantly for a range of outfits.
The slightly loose-fit ensures comfort in warmer weather but they're fitted enough to pull off as a smarter trouser. Choose a cream, blue, or ochre colour for optimal summer dressing.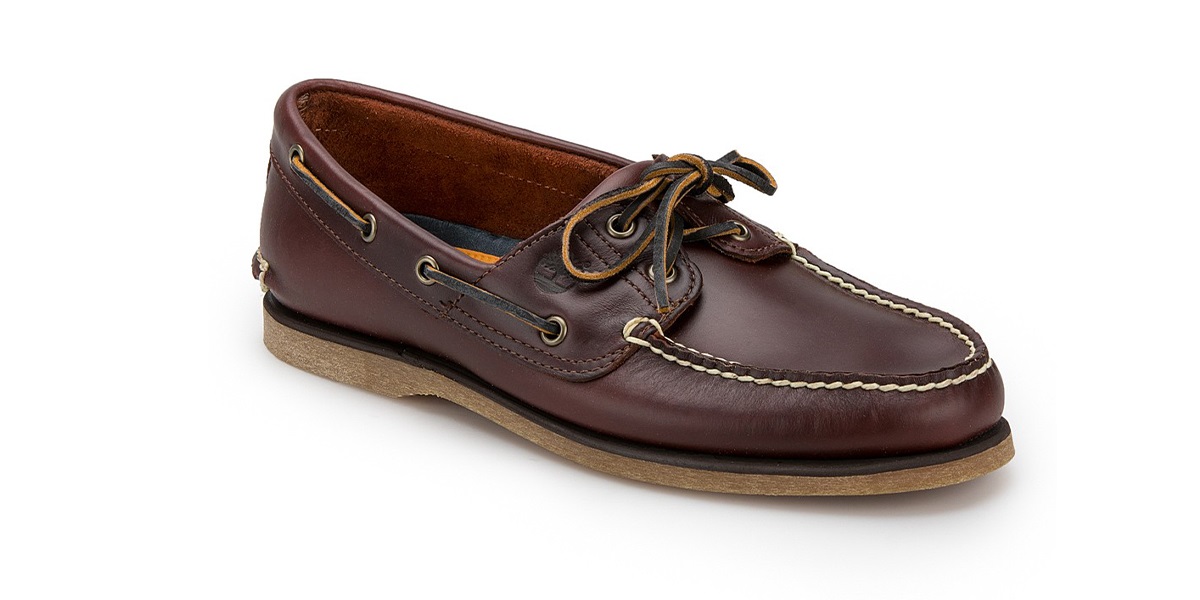 Consider loafers or boat shoes to round off your garden party outfit. Sandals and anything with an open toe may be too relaxed, but lace-up dress shoes are a touch too formal.
Tan or brown are reliable colour options and pair well with most summer colours.
What to wear to a garden party
Curating your summer garden party wardrobe has never been easier. From eye-catching florals to nature's finest natural fibre garments, there's something for everyone to celebrate the season of sun at House of Bruar.
Shop our Garden Party Collection here.