Since the early 19th Century gorgeous tweed textiles have been weaving their way into the hearts of many, not only across Britain but throughout the world. At The House of Bruar we pride ourselves in sourcing only the finest tweed fabrics while not only maintaining a rich Scottish heritage in each garment but also supporting local British businesses in maintaining authenticity such as Marton Mills, Abraham Moon, Johnstons of Elgin, Mallalieus of Delph and Harris Tweed.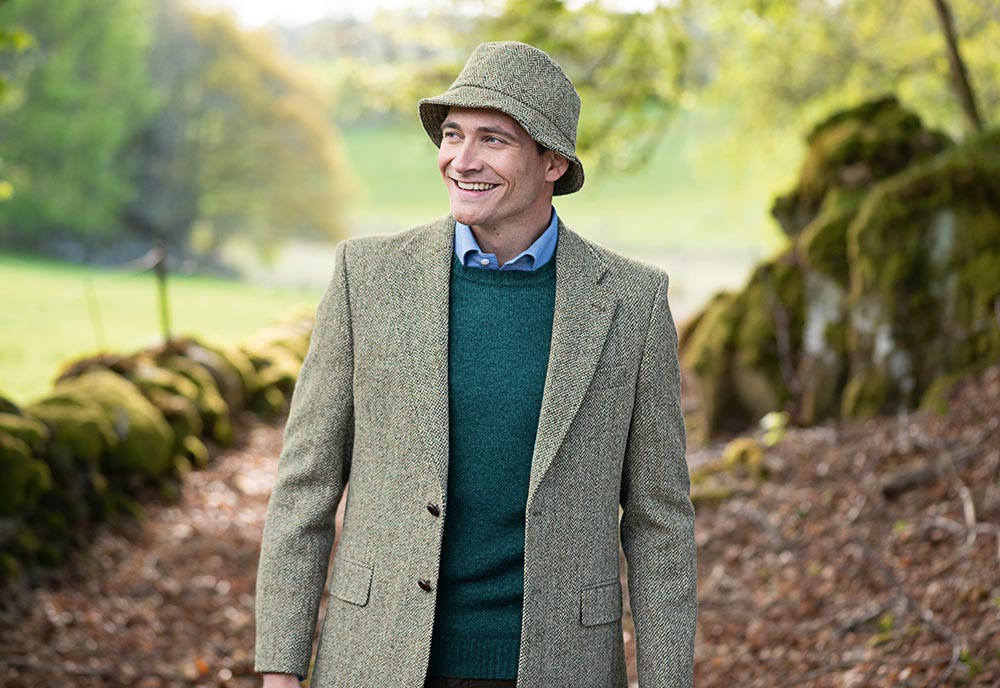 Products in image above :Harris Tweed Jacket, Men's Shetland Crew Neck, Men's Harris Tweed Fishing Hat
From Tweed's humble beginnings as the chosen threads for farmer's clothing on the remote islands of Scotland and the Outer Hebrides where it was the ideal material to withstand the harsh weather and ever-changing elements, Tweed has since become a much loved textile for people from all walks of life.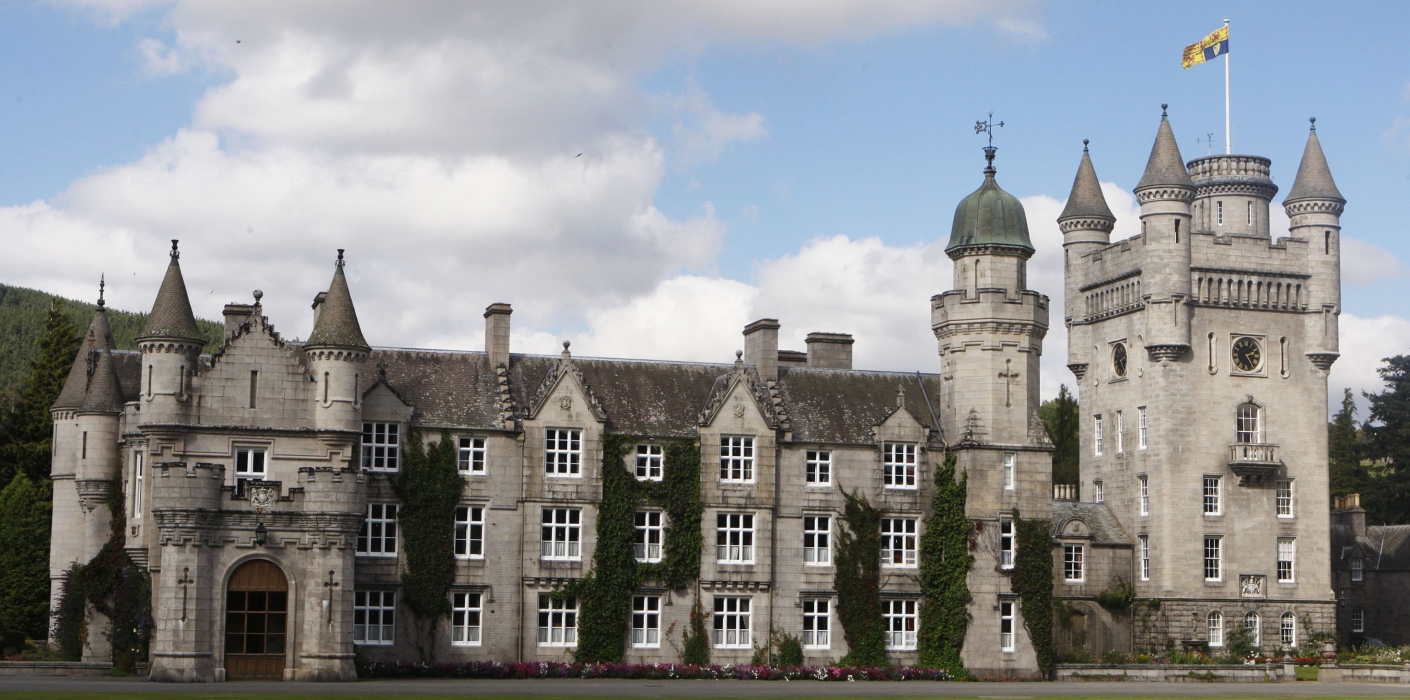 But how did this happen? What caused the farmers from the North to become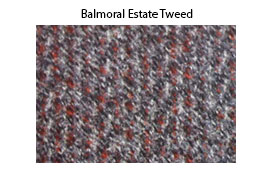 a fashion icon centuries later? In the first half of the 19th century many estates in Scotland were taken over by English noblemen looking to increase their life of leisure. So in 1848, Prince Albert purchased Balmoral. Though the foundations of the castle were not laid until 28th, September, 1853, he designed the Balmoral Tweed earlier - blue with white sprinkles and crimson in colour to resemble from afar the granite mountains of Aberdeenshire around Balmoral. And thus was born one of the first Estate Tweeds. Subsequently it became the fashion among estate owners to commission their own special tweeds. This association caused the fabric to rise in popularity amongst wealthier members of society, particularly in the nobility.
And thus was born one of the first Estate Tweeds.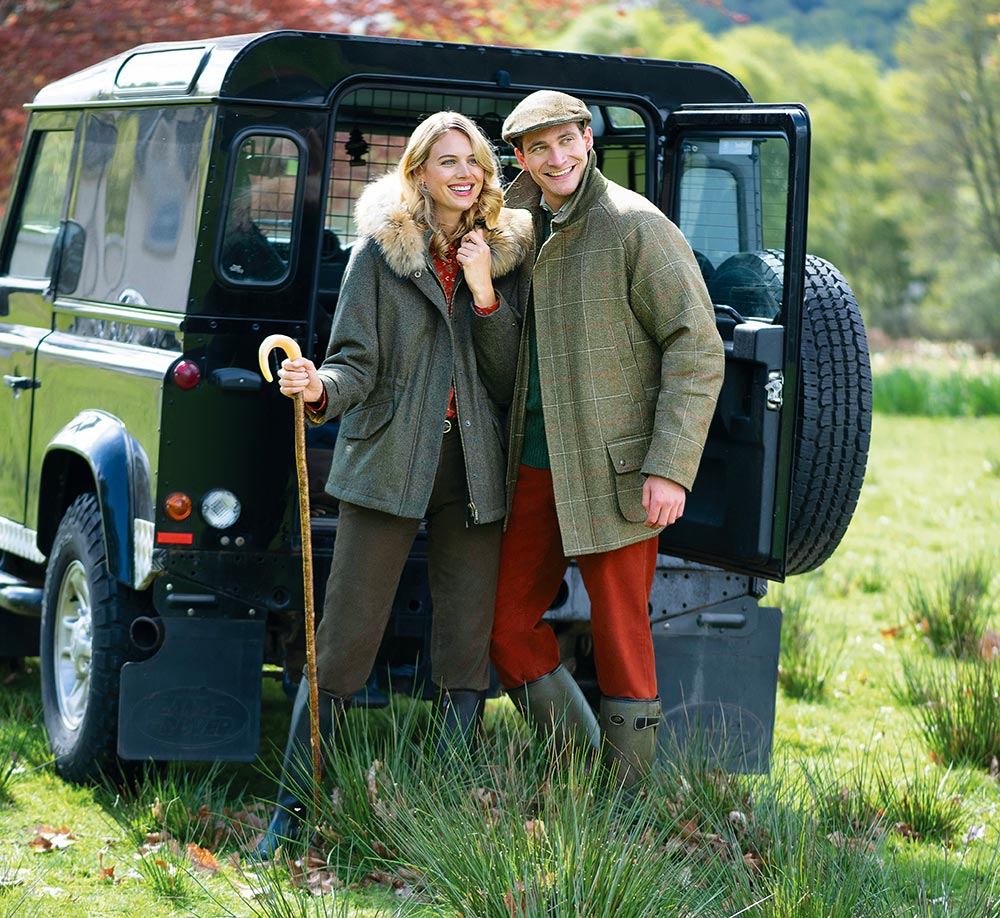 Products in image above :Today Men's Tweed Bond Cap, Tweed Sporting Coat, Men's Lambwool Cable Crew Neck, Men's Moleskin Five Pocket Jeans, Loden Fox FurTrim Parka, Ladies Paisley Print Blouse, Ladies Moleskin Five Pocket Jeans
Today tweed plays a leading role in the closets of many, from an eye-catching statement piece for a day out in the town or country, those everyday adventures, the professional look for office success or to channel your inner Scot while shooting for the day.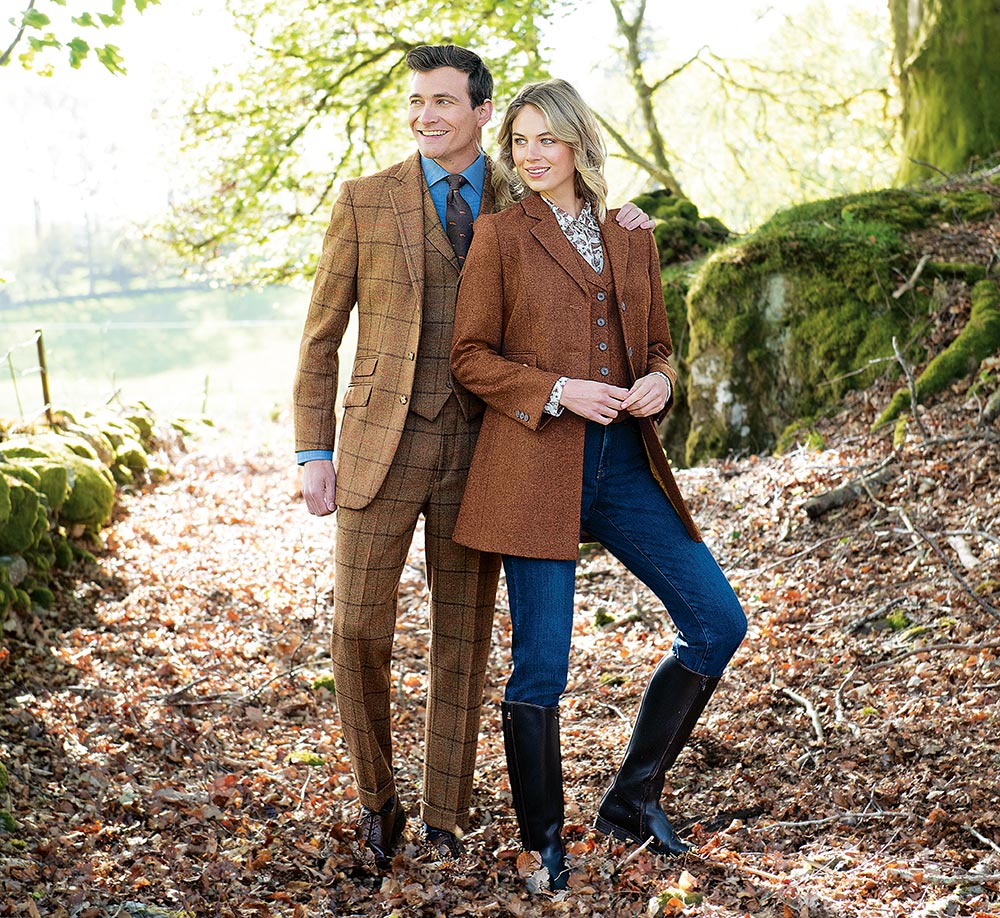 Products in image above : Men's Saxony Tweed Hacking Jacket, Men's Saxony Tweed Waistcoat, Men's Saxony Tweed Trousers, Men's Tattersall Shirt, Pheasant Wool Tie, Ladies Modern Cheltenham Jacket, Ladies Single Breasted Shawl Colar Waistcoat, Ladies Paisley Print Blouse, Ladies NYDJ Straight Leg Jeans, Ladies Leather Riding Boot.

There is a misconception that Tweed is to be worn only in the outdoors thanks to its associations with protection from poor weather and Field Sporting events, however, though this may be true for the thicker weights of tweed, lighter fabrics have since been created to allow Tweed to rise to any occasion with comfort, style and ease.