Burns Night is the annual celebration of Robert Burns, Scotland's National Poet. Taking place on his Birthday, the 25th of January, it honours the life and cultural contributions of the most famous scots writer, as well as Scottish culture itself.
Internationally recognised as Scotland's national Bard, Burns gained huge interest for his work and himself during his short life. His great works are still recited and celebrated 250 years after his birth and have made a considerable contribution to Scottish culture. Burns was very much a man of the people and had lived on the poverty line his entire life. His views show he was against inequality and skilled in writing from the point of view of others, whilst still adding a romantic and lyrical touch to everyday tales. Despite his lower-class standing, the poet developed a reputation with some of the most prestigious members of society.
To this day, his birthday is marked with a celebration of his life and work. Celebrations follow a time-honoured format with a traditional Scottish menu and entertainment.
Born in Ayrshire in 1759, Burns began his life on a tenant farm. Despite being poor, his parents ensured he received a decent education and encouraged him to read. This early start ignited his love for prose and would eventually lead to his later fame. Following the death of his father in 1784, Burns inherited the farm, though it was unsuccessful and he had made the decision to emigrate to Jamacia. Luckily he was persuaded not to after the success of his first published works 'Poems in the Scottish Dialect' (1786).
The nation's Bard became well known during his short life, though unfortunately he was not fully recognised for his talent until after his death. Without recognition for his work, and due to an illness readily treatable with modern medicine, Robert Burns died in debt aged just 37.
To this day, his birthday is marked with a celebration of his life and work. Celebrations follow a time-honoured format, with a traditional Scottish menu and entertainment, a tradition that was started by a small number of Burns' friends who held a memorial party on the date of his death. This celebration was adopted by the first Burns Club in 1801, who instead celebrated on the poet's birthday, to begin a long-standing tradition of Burns Nights worldwide. These nights are seen to be a celebration of Scottish culture as well as the poet's life.
A Menu Fit for a Poet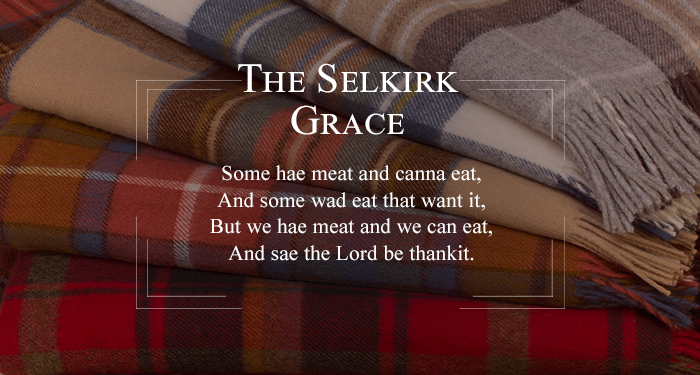 The Selkirk Grace is read before the meal is brought out to guests. It is widely thought to have been penned by Burns, though it was originally a verse referred to as 'Gallaway Grace' which was commonly used in the Lowlands of Scotland. When asked to say grace at a nobleman's dinner, Burns recited this in its place. Alongside this and many other pieces of Burns' works recited at the supper, the meal begins by piping in the Haggis. The haggis is the main event for the majority of Burns suppers and is also given homage in the Address to the Haggis.

The "Chieftan o' the Puddin-race" is the perfect centrepiece for any Scottish night, but is definitely not to be forgone at a Burn's supper.
If you are hosting a Burn's supper, we recommend you try the
MacSween Haggis
. Macsween has been hand-making haggis in Edinburgh for three generations. Stuffed with lamb, beef, oats, onions and spices, their haggis is made to a sixty-year-old recipe. For smaller scale events we recommend
this Grant's Haggis
: it is available in a smaller size that's just perfect for an intimate evening with friends.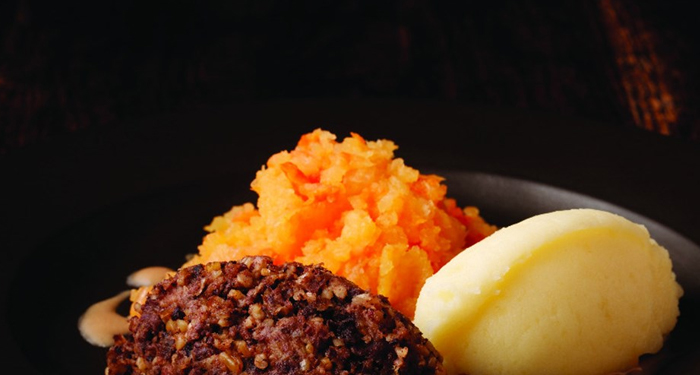 The "Chieftan o' the Puddin-race", as the Poet described, is the perfect centrepiece for any Scottish night, but is definitely not to be forgone at a Burns supper. For those who do not eat meat,
vegetarian haggis
is the perfect substitute, with spices that make it irresistible even
to
meat lovers. Traditionally accompanying this is a side of neeps and tatties, or turnips and potatoes for those not familiar with the Scottish dialect.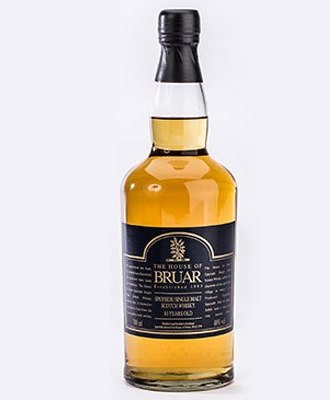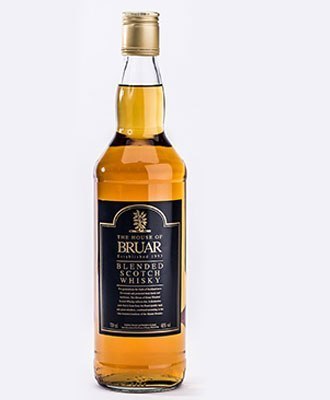 No Scottish meal would be complete without a dram of whisky to keep your guests in fine fettle. Why not try our own House of Bruar whisky in
single malt
or
blended
? They are the perfect addition to any Scottish evening and their fantastic depth of flavour will challenge many a rival at a surprisingly affordable price.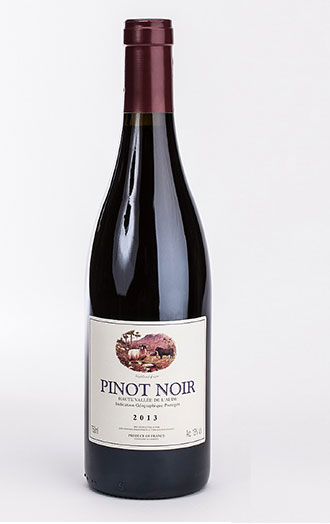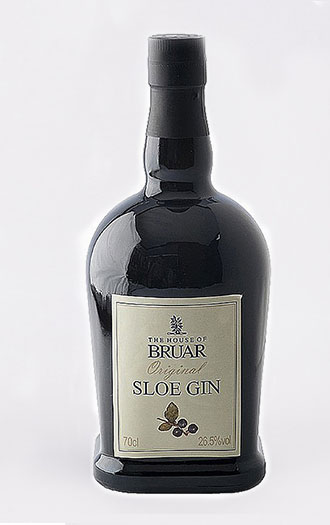 If you are not a whisky lover, then why not indulge in a tipple of gin or glass of red wine?
Our own label Pinot Noir red wine
is carefully aged in burgundy oak casks, which lend a characteristic richness to its expansive palate, making it the perfect accompaniment to the main dish. Or opt for one of our House of Bruar liqueurs, which evoke the same warming flavours that will accompany the meal in the same way as a golden dram.
Dress for a Tartan Affair
Celebrate Scottish culture on Burns night by donning a flash of tartan. How formal you dress depends on who is hosting and where the party is being held. Some hosts may ask you to wear black tie, whilst others may adopt a more casual dress code, but either way tartan is always a key element.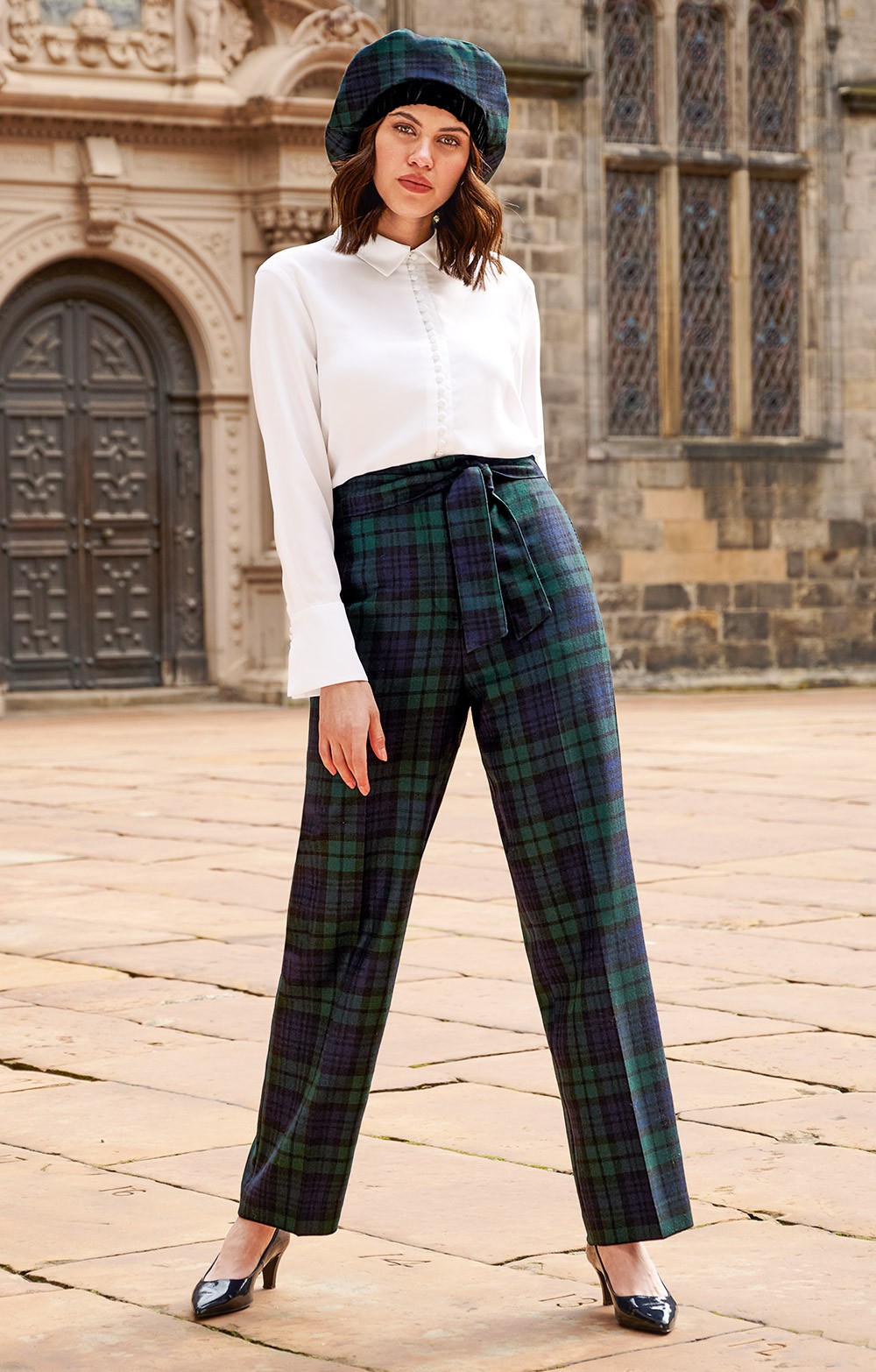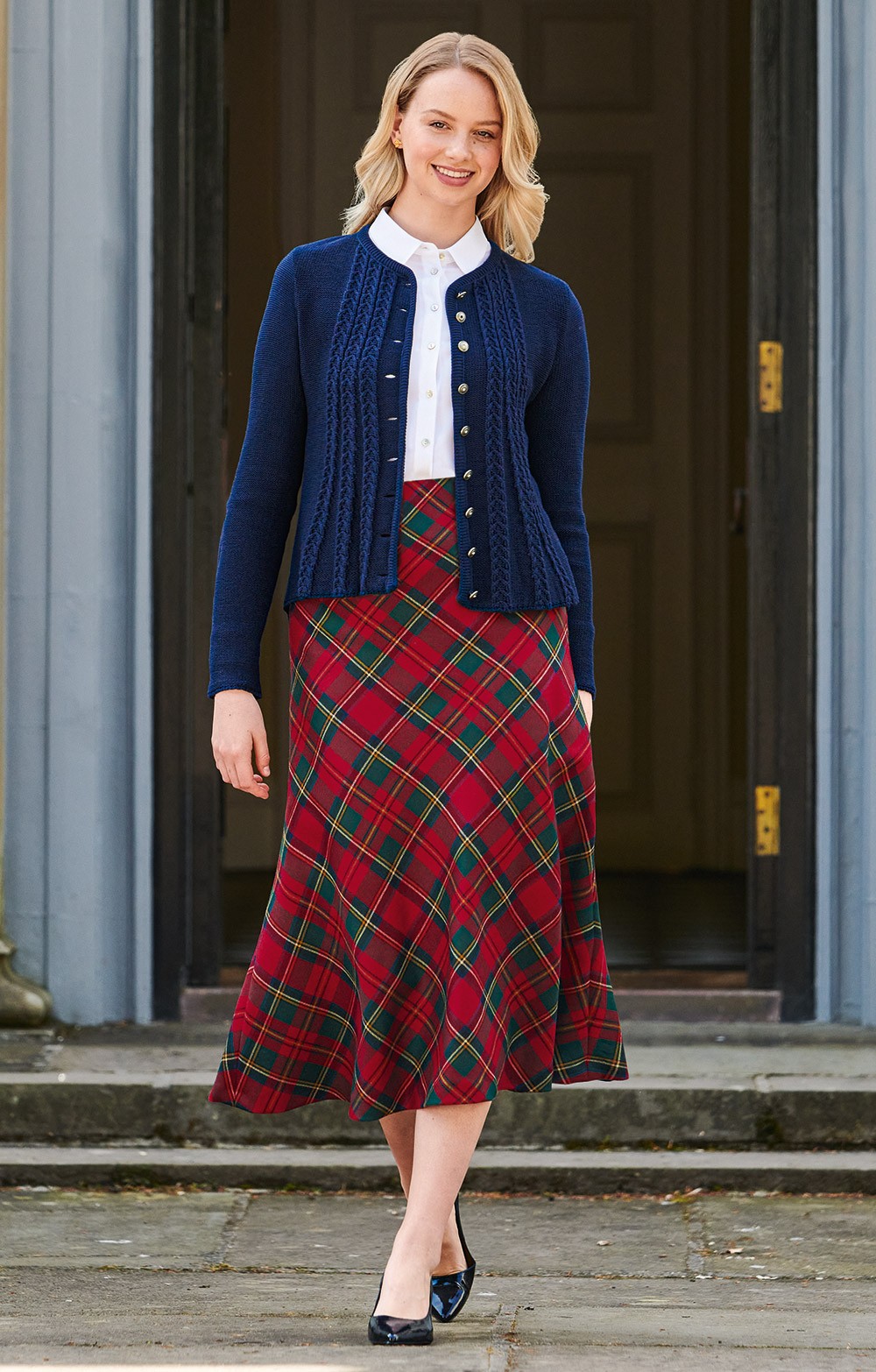 For the lady, keep your look contemporary in a pair of our
tie waist trousers
. Pair with a
smart blouse
and if you are feeling like making a statement, finish off your look with a
plaid beret.
This piece is a versatile addition to any ladies country wardrobe that is perfect throughout the year too. If you wish to opt for a more traditional look then
this plaid skirt
will suit a variety of figures. For a touch of practical elegance, wear with our
cable back cardigan
.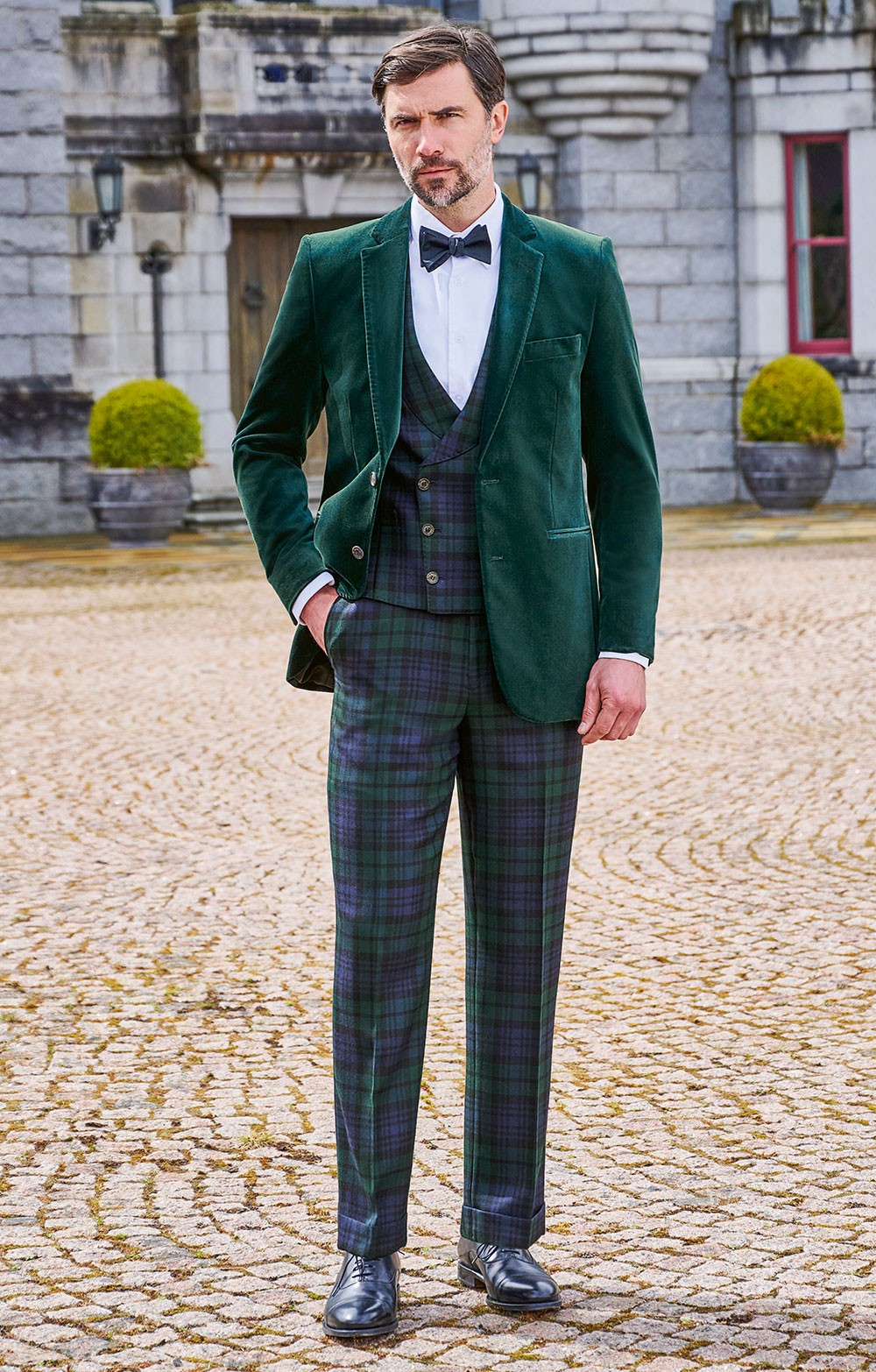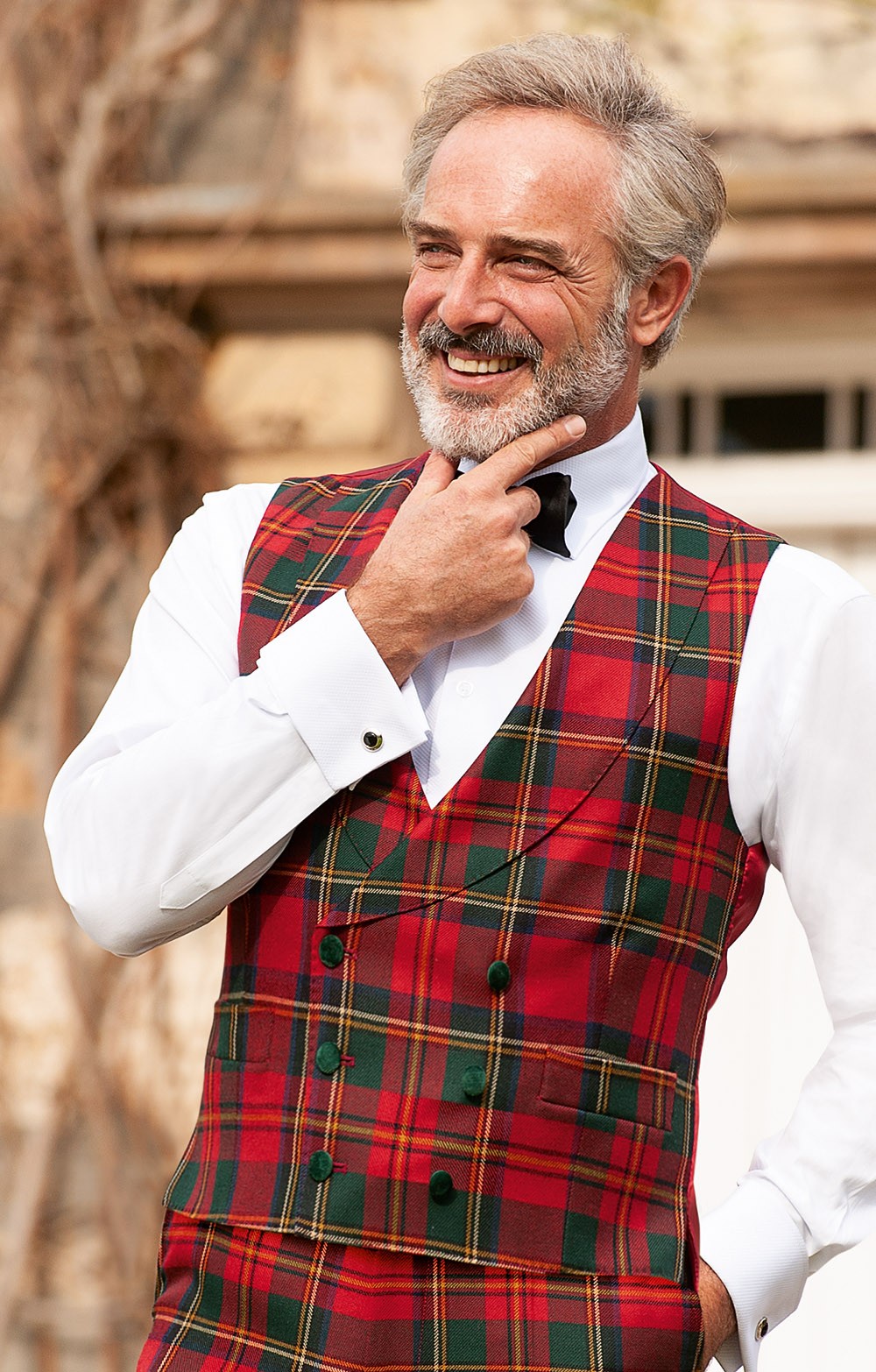 For the gentleman, choose from these
plaid trousers
or
waistcoat
, both of which make an impact by themselves and even more so as a set. Dress either piece up for a more formal event or pair them with wardrobe staples for a casual evening with friends - these are a great addition to a gentleman's collection that will see him through many years of events.
However, or wherever, you are celebrating Burns Night this year, be sure to enjoy an evening dedicated to the culture of Scotland and its people. Inspired by Burns, the evening will showcase the Scottish spirit with festivities that will keep you entertained all night long.