Wellingtons are a must-have for walking your dog in the British countryside, whether you are stepping through muddy fields or hiking through the forest on a rainy day.
A quality pair can help to keep your trousers clean and provide maximum grip, giving you the confidence to walk through the most treacherous terrains. To help you find wellington boots to suit your style and needs, we've summarised our favourite features and designs, perfect for country walks with your furry, four-legged friend.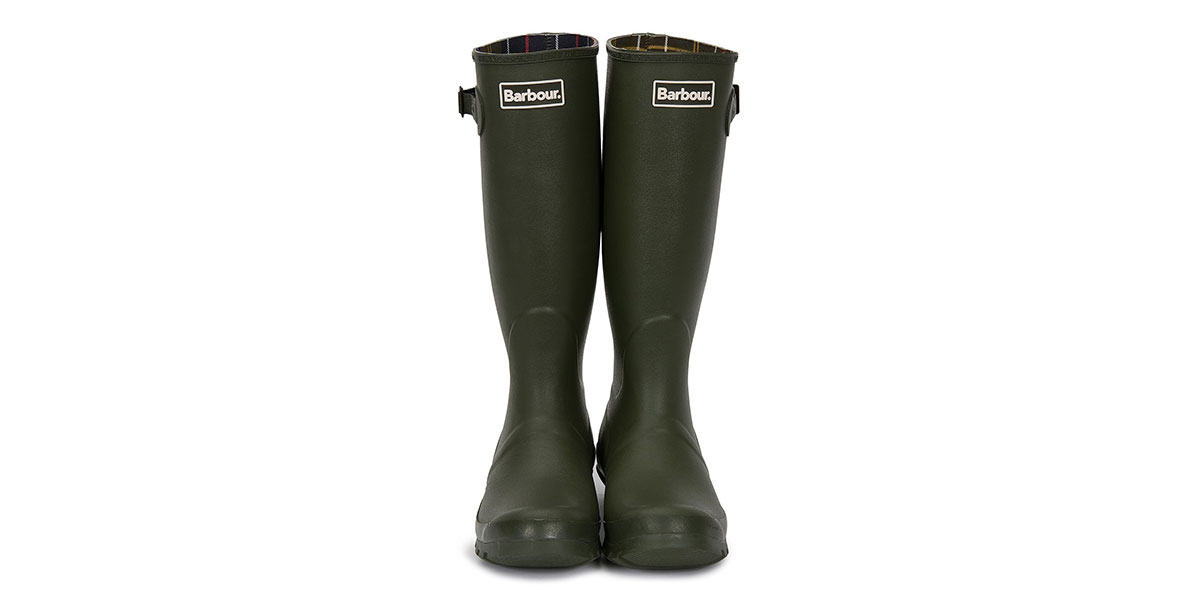 First, let's look at how to pick the perfect features and fit to suit you.
What to look for when buying wellington boots
Today there are many different features, materials, and designs that make each pair of wellingtons unique. Here are some features you may benefit from:
Natural rubber — Although polyvinyl chloride (PVC) wellies are the more affordable option, 100% natural rubber designs offer improved durability and breathability. Investing in high-quality wellingtons means they will last for many years to come and are less susceptible to damage. Additionally, natural rubber is a more sustainable option due to its minimal impact on the environment during harvesting, manufacturing, and recycling.
Zips — For tall wellingtons, a full-length zip is essential for easy accessibility. Zips that are waterproof are ideal for protecting your feet from wet weather on rainy days.
Adjustable straps – For full-length wellies, an adjustable strap is a must-have feature for the perfect fit. This will allow you to tailor your wellies to fit your leg for maximum comfort.
Neoprene lining — If you are looking for wellingtons to keep you warm during winter months, look for neoprene-lined wellies to provide extra insulation.
Deep-tread soles — Wellingtons with deep-tread soles will give you a confident grip when walking in wet, muddy, or icy conditions. They will often be patterned for better traction and firmer contact.
Flexible upper material — As shorter wellingtons often do not have a zip, they may be crafted in a material that is more flexible at the opening. This is ideal for easily slipping them on and off.
How should wellington boots fit?
Wellingtons are not like other types of footwear; they need to fit on the foot but also on the leg. Take a look at our three tips for ensuring comfort and support:
Try them on with socks — It is important to try your wellingtons on with socks that you will wear under them regularly. For example, if you are going to wear them with thick socks, you may need to size up. Or, with regular socks, you may need to opt for your regular shoe size.
Make sure your feet feel comfortable in your boots — It may seem obvious, but making sure your wellingtons don't feel too tight or loose is crucial. Tight wellies can restrict your movement, making it difficult to move or bend your feet. Loose wellies may rub on your feet, causing blisters.
Use the top strap to adjust — If you select a pair with a top strap, be sure to use it to adjust the width to your leg as this will make them as comfortable as possible. It is important that your wellingtons are snug against your calves to prevent them from slipping off, while also keeping out dirt, water, and debris. Opt for shorter-style wellies if you are nipping in and out of the house often — they are incredibly easy to slip on and off.
The best wellington boots for women
Best wellingtons for maximum protection: Hunter Original Tall Matt Wellies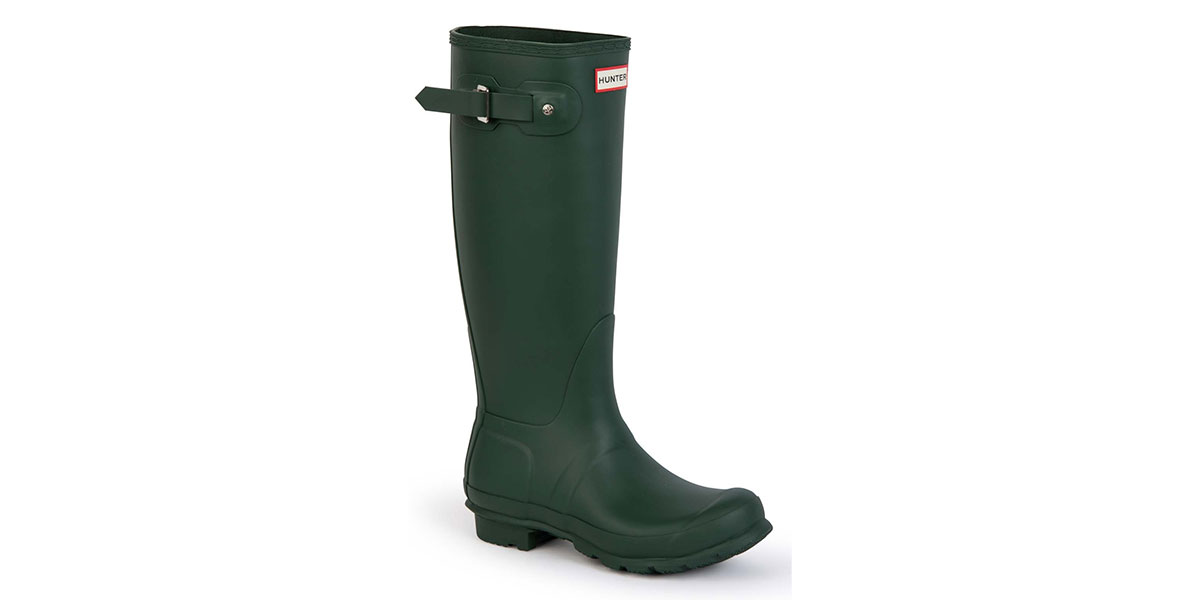 Leaders in quality wellingtons, Hunter offers function-driven designs that are created to shield and protect from the elements. Handcrafted with natural waterproof rubber and a soft textile lining that guarantees long-lasting comfort, these wellingtons are perfect for wet-weather dog walks. The tall design will help keep your feet warm while keeping the rain out.
Best wellingtons for warmth: Ladies Full Zip Neoprene Lined Welly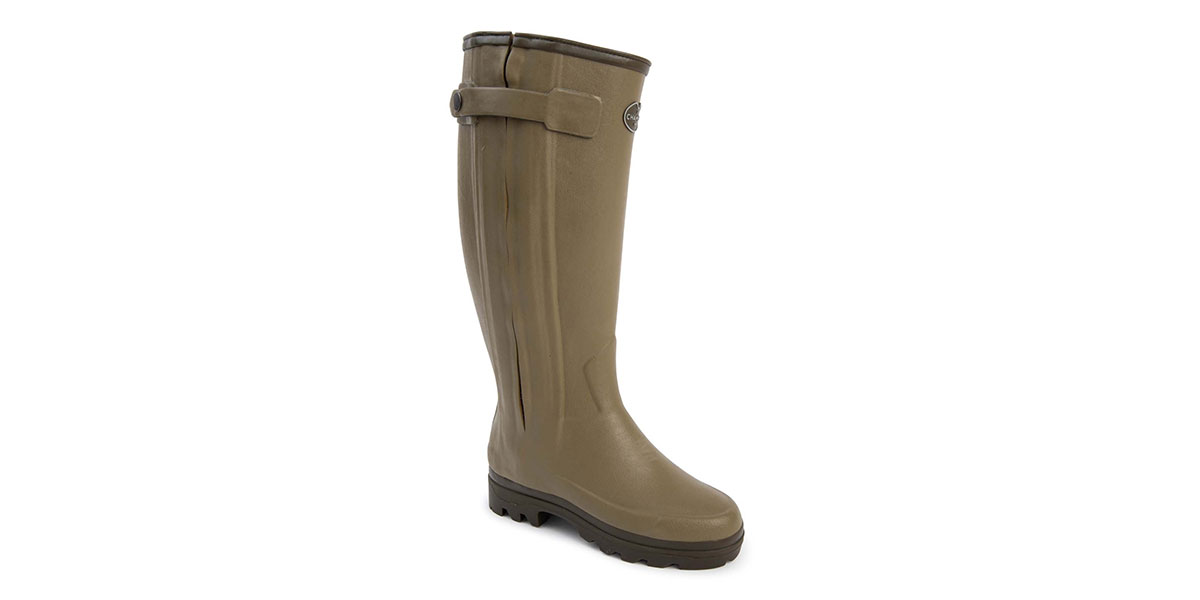 These wellingtons are lined with 3mm neoprene for insulation, making them ideal for dog walkers fond of long winter strolls. As well as keeping feet warm, they are made from 100% natural rubber that allow maximum breathability, comfort, and durability.
They are specially designed to fit women's legs and the full-length zip with snap button fastenings allows ease of access.
Best printed wellingtons: Ladies Joules Printed Wellies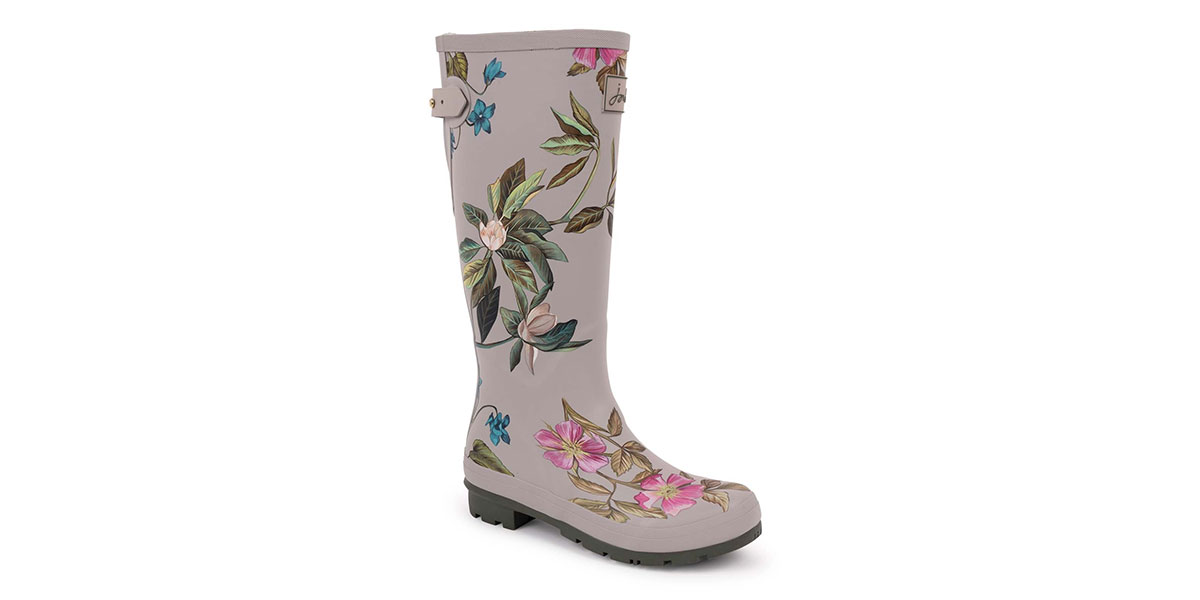 Fun and eye-catching: these Joules wellies will add charm to countryside strolls come rain or shine. As well as looking good, they are made from 100% natural and waterproof rubber, providing excellent protection for wet weather. The rear strap will ensure a snug and dry fit.
The best wellington boots for men
Best wellingtons for maximum protection: Men's Argylle Full Knee Boots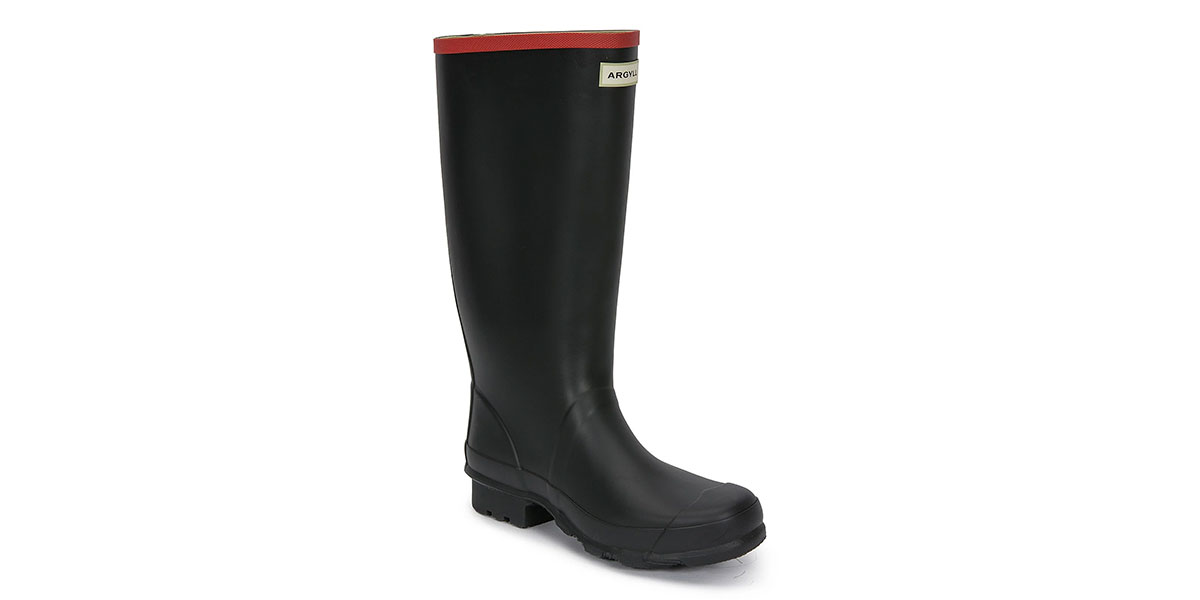 A rainy-day necessity: these wellingtons are handcrafted with heavy-duty rubber, making them perfect for even the most challenging terrains. The waterproof, knee-high design with wide tread soles for grip and mud release will allow you to walk your pet with confidence.
Best leather wellingtons: Dubarry Stretch Kildare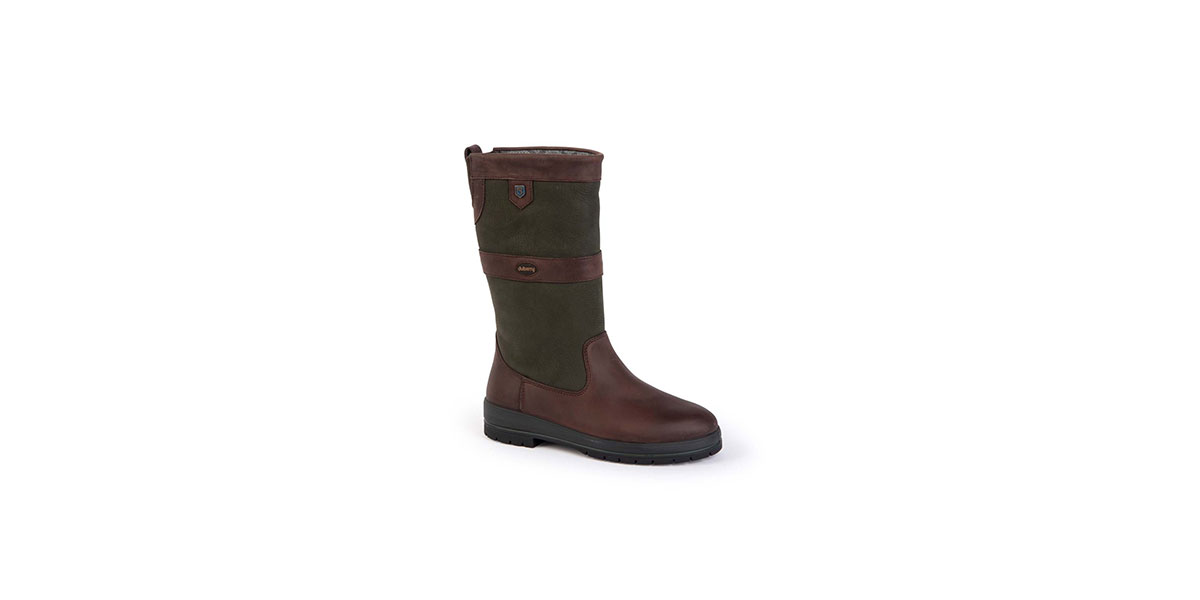 These wellingtons are the ultimate choice for a country gentleman look while also being practical for colder months. The gore-tex lined and DryFast-DrySoft leather provides warmth and breathability and keeps feet protected from water.
Best short wellingtons: Men's Midline Wellington Boots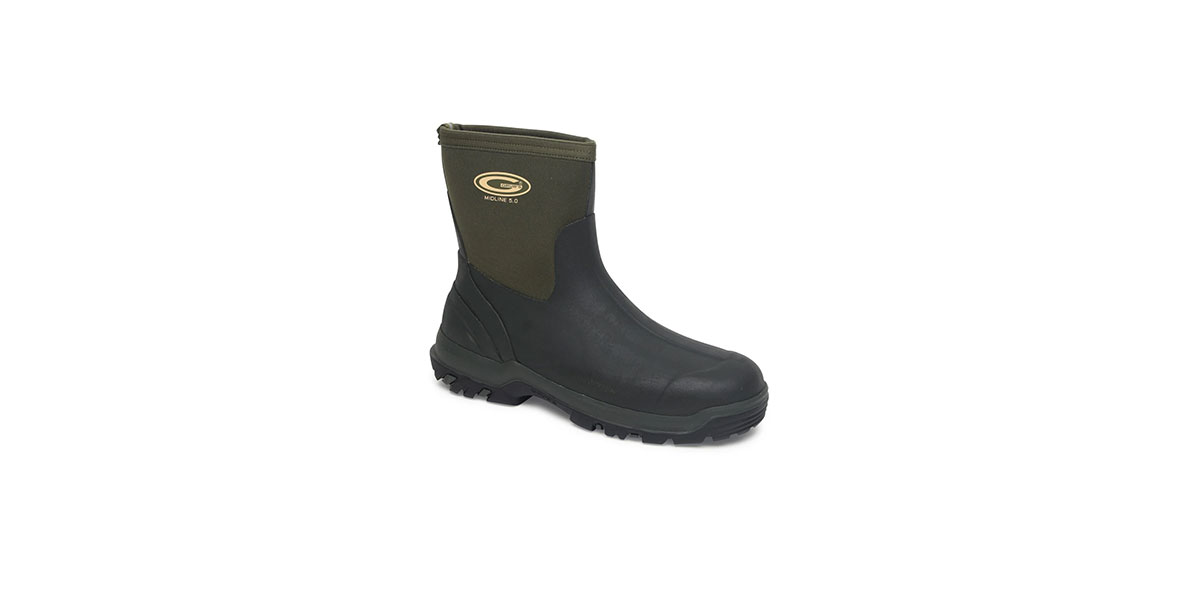 The Men's Midline Wellington Boot is half the height of classic wellies and has a flexible upper – perfect for slipping on and off easily. The interior is designed for comfort and the deep tread from the patterned TRAX sole will give you a confident grip, whatever the weather.
Best long-lasting wellingtons: Le Chameau Leather Lined Wellingtons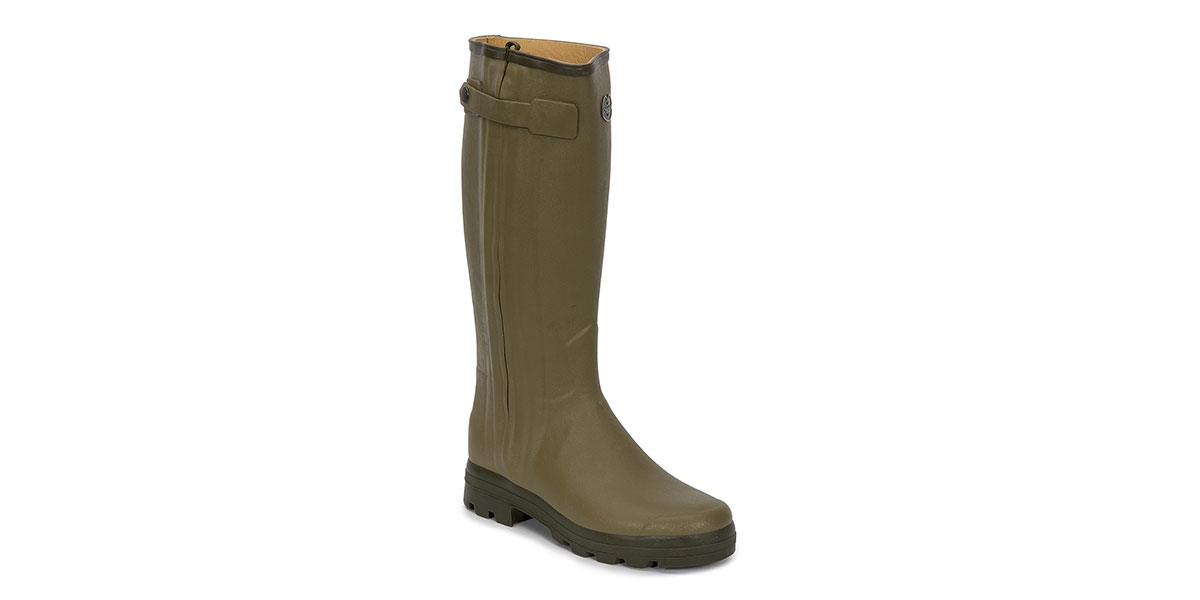 These leather-lined wellingtons by Le Chameau offer excellent protection against the cold and wet. Made from full-grain calf leather, high quality and durability are guaranteed. The thick and porous nature of the material prevents moisture retention, ensuring your wellies will last for many years.
The waterproof full-length side zip with tightening straps makes putting this boot on and taking it off effortless. This also stops rain from seeping into your wellies when taking the dog for a walk on a damp day.
How To Keep Your Feet Warm in Wellington Boots
On icy morning walks and rainy days, you will want your wellingtons to keep you warm as well as dry. Therefore, we've come up with some tips for helping you protect your feet from the cold.
1. Invest in a quality pair of wellington boots
Investing in a pair of high-quality wellingtons is one of the best ways to keep your feet warm. Neoprene-lined wellingtons are an excellent choice for keeping in the warmth as the material is made up of tiny cells filled with pockets of air, which offer excellent insulation properties.
As well as added insulation, neoprene is a waterproof material, which is important for keeping your feet comfortable in your wellies. Damage can be caused to cotton-lined wellies if they get damp, unlike neoprene-lined wellingtons which will resist the water, improving durability.
2. Layer with socks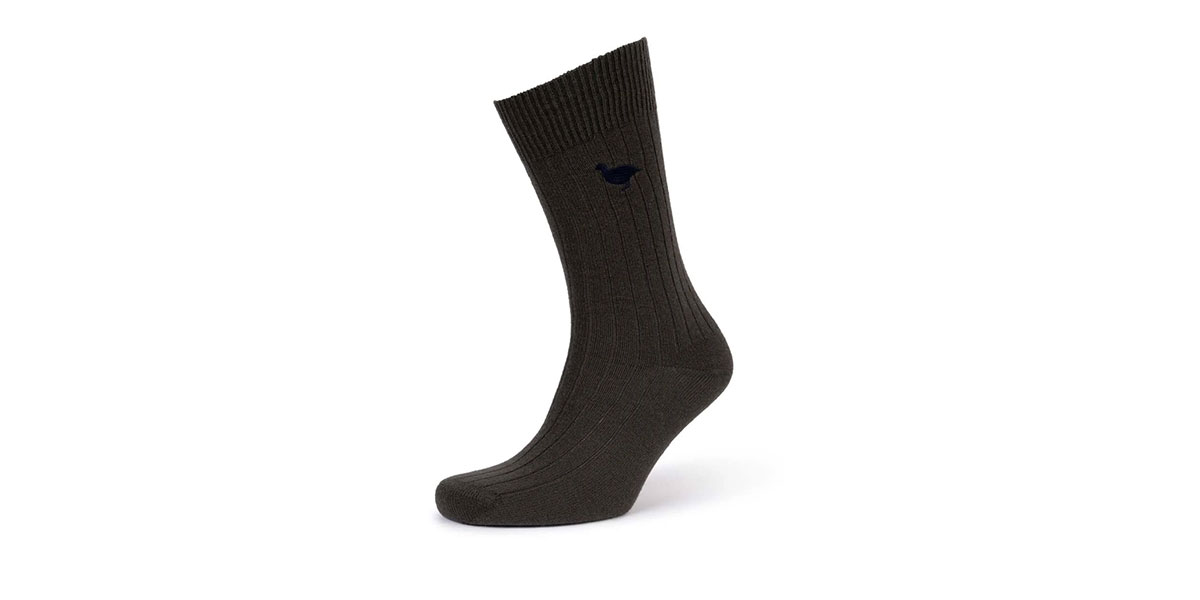 While it may seem obvious, adding a pair of socks under your wellies will add an extra layer of protection from wintry temperatures. Picking the right pair of socks is crucial for keeping the chill at bay.
Merino wool is an excellent choice as it retains heat while the lightweight quality remains highly breathable. This makes them ideal for layering under wellingtons.
3. Add insoles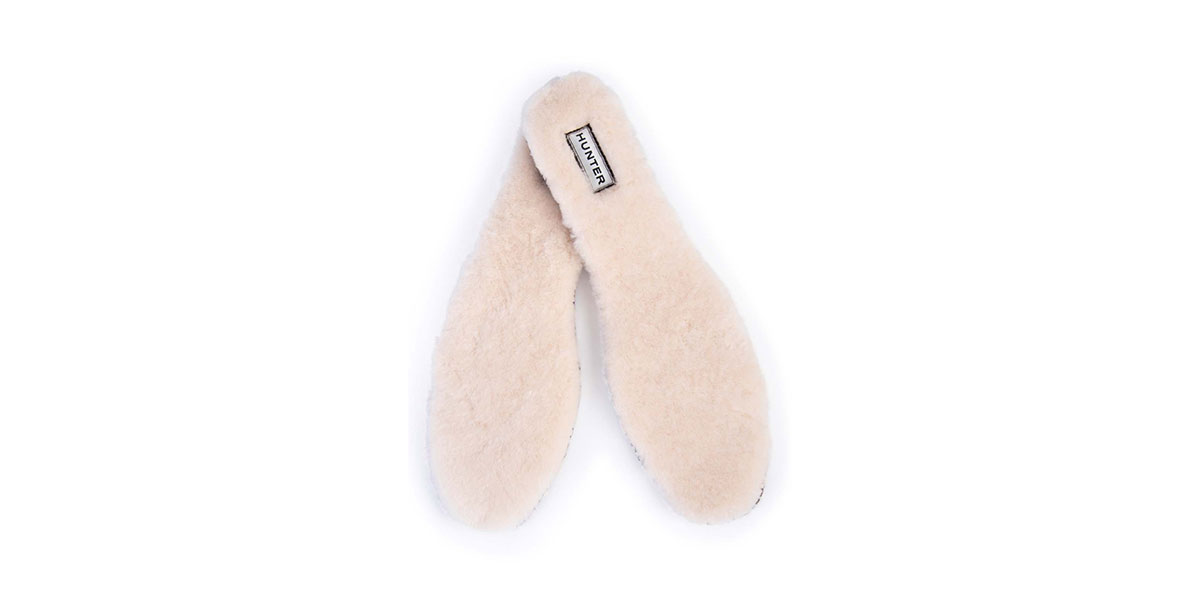 As well as making sure your feet are comfortable and cushioned from challenging terrains, insoles can add extra warmth to your wellies. Opt for a lambs wool material for a fluffy and cosy feel to give you extra motivation on frosty days.
When the temperatures drop, it's not just us who struggle to stay toasty on our daily outdoor adventures. To make sure that your furry companion is also protected against colder weather, take a read of our guide on how to measure your dog for a coat.
The best wellingtons for dog walking
Whether you're strolling through a muddy field or trekking through a forest on a rainy day, wellingtons are a must-have, practical shoe for walking your dog. Find luxury wellies to suit you at House of Bruar.
Shop ladies' and men's wellington boots today.