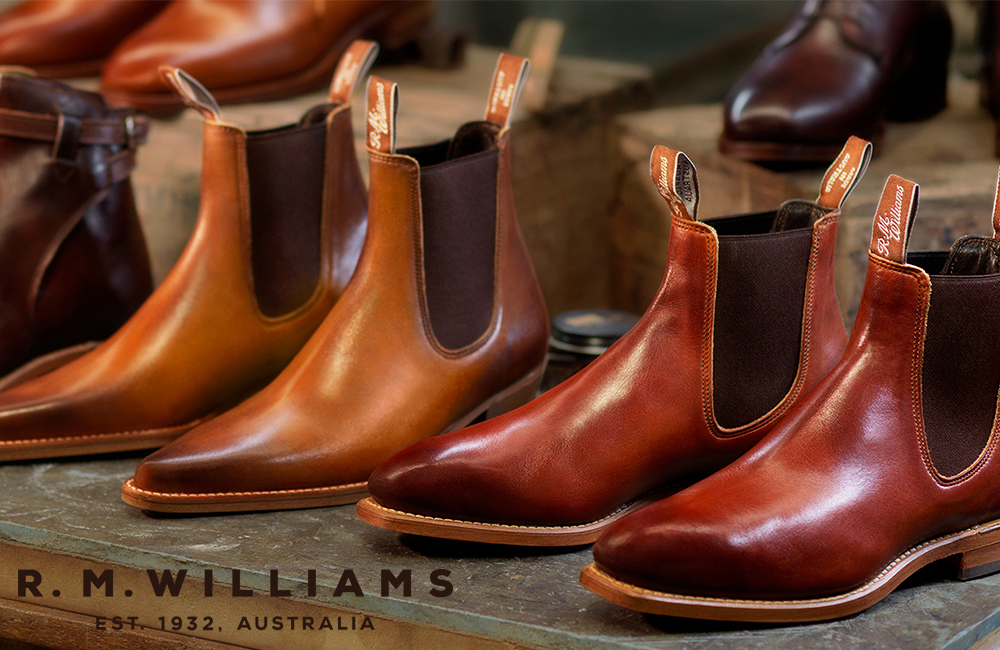 Born in the Australian Outback, R.M. Williams retained a lifelong love of the wilderness at the heart of his native country, and built an eponymous brand that still flourishes today.
Thursday, 26th October 2017
Levi's denim is iconic in its own right. Worn now as everyday wear, the riveted ...
Friday, 29th September 2017
Over its 120 years in business, Barbour has evolved to be much more than just a country clothing brand.
Tuesday, 5th September 2017
As with any sea bound crew, our menswear departments nautical theme would not be...
Wednesday, 16th August 2017
Crockett & Jones have been producing the finest quality footwear for over 130 years.
Tuesday, 1st August 2017
Made by Sailors, Loved by Everyone - including a member of the Royal Family
Tuesday, 25th July 2017
Established in 1949 by Berl Gantmacher, GANT has always produced top quality shirts.
Thursday, 20th July 2017
A guide to help you maintain a high quality pair of leather shoes
Saturday, 1st July 2017
With the British weather usually living up to expectations, you have to be prepared
Saturday, 24th June 2017
Brighten up your sole this summer with a bold shade on the tip of your toes.