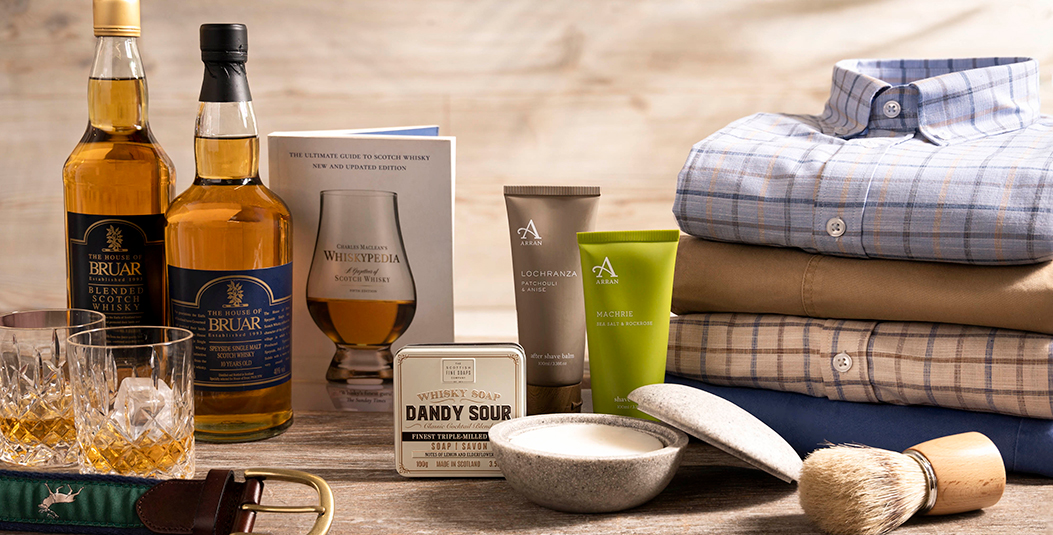 Father's day is a time to celebrate the joy of fatherhood and fathers and what better way to do so than by getting that special man something that is not only exceptional but also useful from our Father's Day gift guide.
Over its 120 years in business, Barbour has evolved to be much more than just a country clothing brand.
Born in the Australian Outback, R.M. Williams retained a lifelong love of the wi...
Levi's denim is iconic in its own right. Worn now as everyday wear, the riveted ...
As with any sea bound crew, our menswear departments nautical theme would not be...
Crockett & Jones have been producing the finest quality footwear for over 130 years.
Made by Sailors, Loved by Everyone - including a member of the Royal Family
Established in 1949 by Berl Gantmacher, GANT has always produced top quality shirts.
A guide to help you maintain a high quality pair of leather shoes
With the British weather usually living up to expectations, you have to be prepared