Make this Valentine's Day a day to remember with something extra special from our collection of country gifts. Choose from a whole range of unique items including classic tweed jackets and natural fibre knitwear for the style-conscious to luxury scents and chocolates for those that enjoy a taste of the finer things in life.
Harris Tweed Jacket
For the man who loves classic country style, our Harris Tweed jacket is the perfect gift. Woven by hand on the Scottish isles of Lewis and Harris, Harris Tweed is known all over the world for the quality of its craftsmanship, and nowhere is that quality more evident than in this impeccably tailored jacket.
Shop Harris Tweed Jacket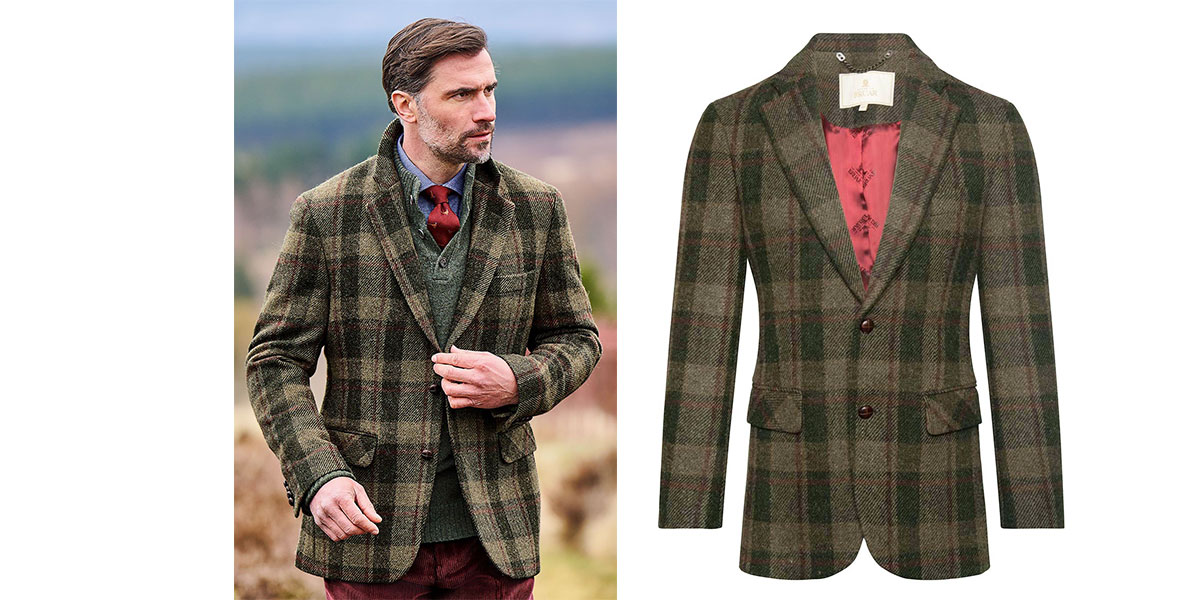 Merino & Cashmere Socks
Made in a wonderfully soft and comfortable blend of merino and cashmere and featuring a woven grouse motif, the six pairs of socks in this boxed set offer superior warmth throughout the winter months and beyond. The perfect gift for the man who has everything, these socks also feature a contrast grouse motif for a flash of distinctive country style.
Shop Merino & Cashmere Socks

Italian Printed Paisley Wool Tie
This wool paisley bow tie features a classic paisley pattern in beautifully muted colours for a sophisticated effect that's suited to any special occasion. Original without being overpowering, it's a stylish bow tie that's finished to the highest possible quality and just what your man needs to elevate his outfit!
Shop Bow Tie

Burns Crystal Decanter
Does the man in your life enjoy a dram? If so this decanter set will be very much appreciated! Handcrafted in Scotland by skilled glassmakers, this nightcap decanter set from Burns Crystal is adorned with an elegant Stag engraving inspired by Scotland's wildlife. The striking set provides a wonderful way to enjoy his evening tipple in style.
Shop Burns Crystal
Decanter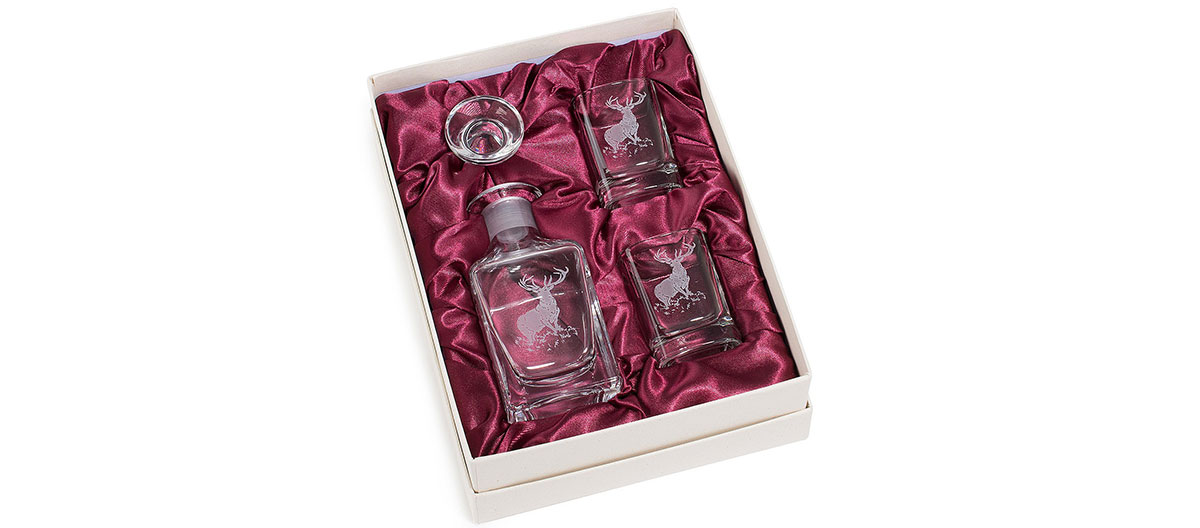 Shetland Button Troyer
You can never have too much knitwear and our Shetland button troyer makes a wonderful gift for any man. Shaped raglan sleeves join to a distinctive buttoned collar in this traditional-style troyer made from pure new melange Shetland wool.
Shop Shetland Button Troyer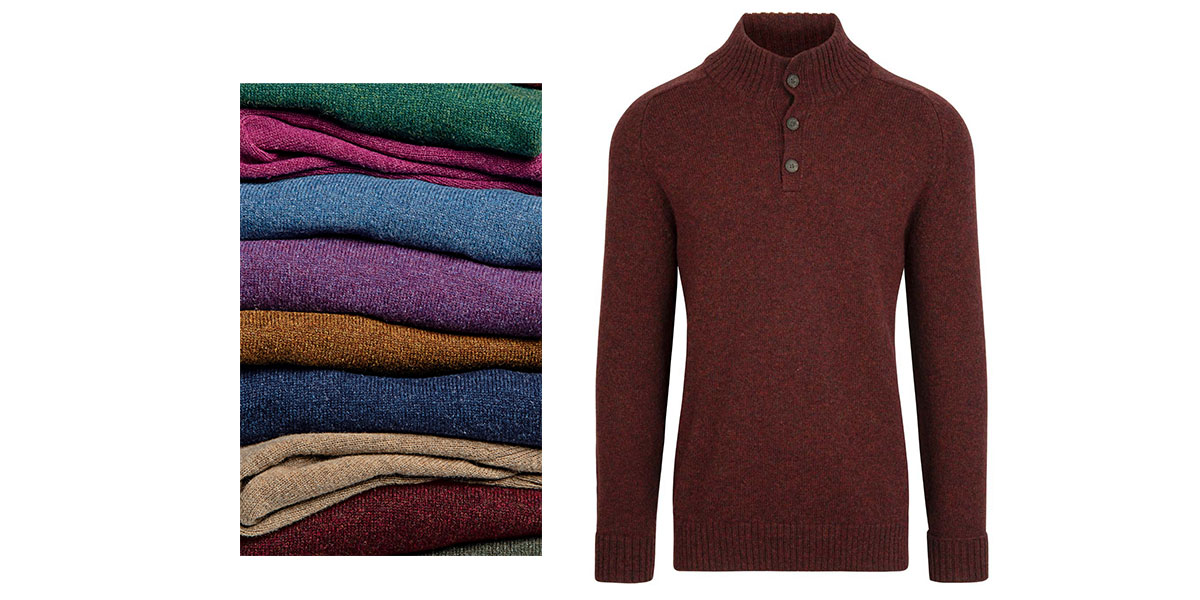 Floris Eau du Parfum
Give him the gift of luxury this Valentine's Day. Building on years of tradition and experience at the forefront of British perfumery, this extravagant Eau de Parfum by Floris of London captures a fragrance that is as powerful in its longevity as it is complex in its blend of ingredients. Spritz in the morning and leave to develop as it warms on the skin for an enduring scent that's as individual as he is.
S
hop Floris Eau du Parfum

Suede Brogue Shoe
A fantastic choice for the man who enjoys adding a touch of smart to his outfits, our suede brogue shoe is expertly crafted from soft, supple suede with intricate brogueing details at the toes and seams.
Shop Suede Brogue Shoe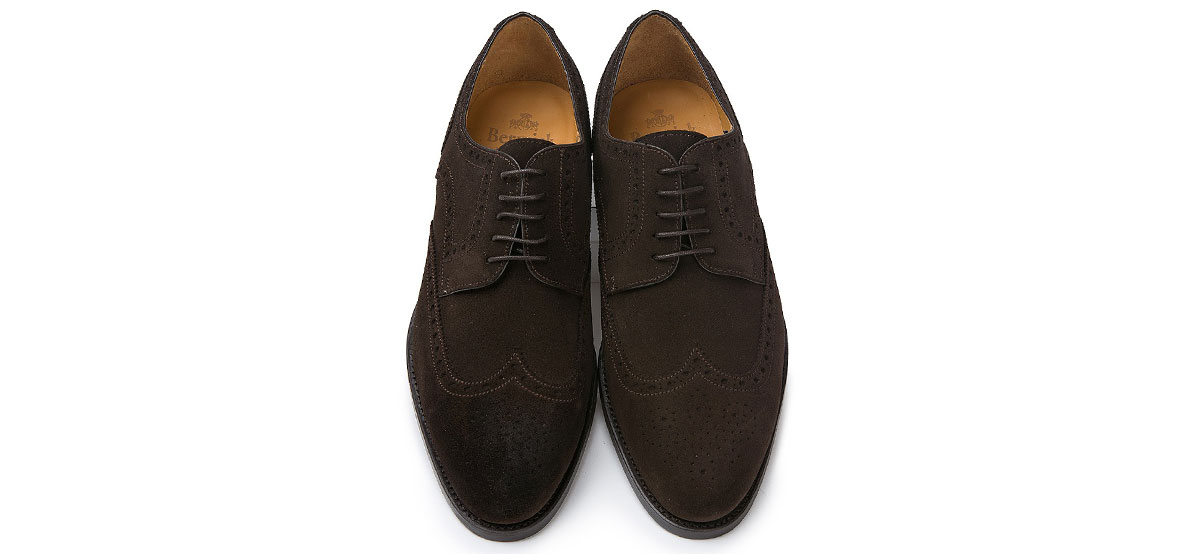 Woven Pure Cashmere Scarf
If your man appreciates the finer things in life, this deliberately understated plain wide cashmere scarf with tassels is a wonderfully versatile gift. Carefully crafted in Scotland from quality cashmere sourced from around the world, this simple yet sophisticated accessory will bring warmth and comfort to his winter wardrobe. The perfect finishing touch to any outfit. Available in eight country colours.
Shop Woven Pure Cashmere Scarf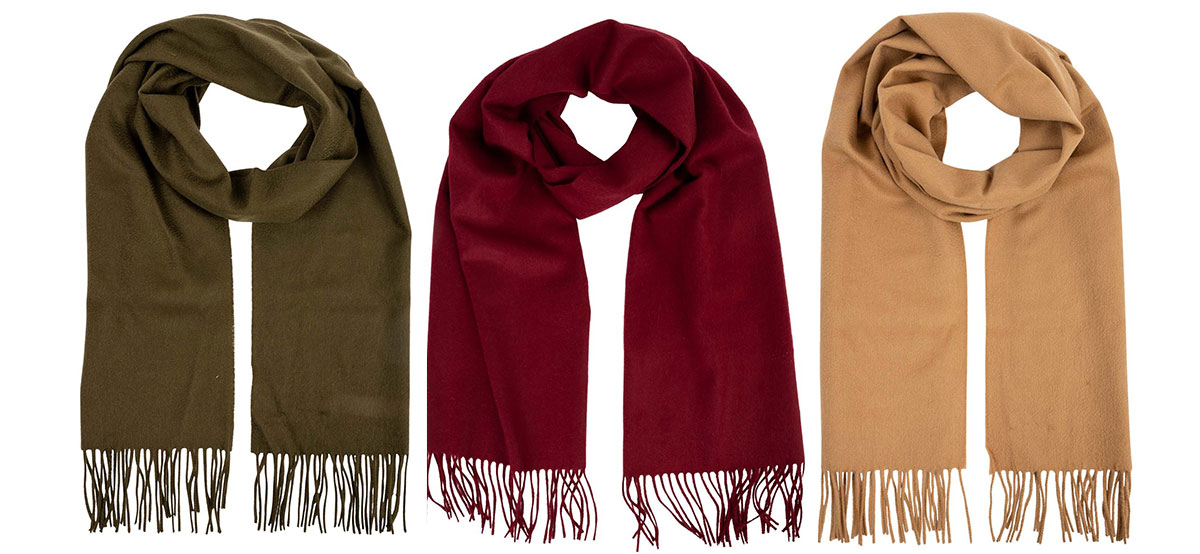 Charbonnel et Walker Sea Salt & Caramel & Dark Marc de Champagne Heart Truffles
Charbonnel et Walker, founded in 1875, is one of Britain's first and finest chocolatiers. Their chocolates and truffles are handmade and follow traditional recipes using only the finest ingredients to create an unforgettable taste. The quality of their products is such that they hold the Royal Warrant and are one of the few chocolatiers to Her Majesty The Queen. Perfect if he has a sweet tooth!
Shop
Charbonnel et Walker Sea Salt & Caramel & Dark Marc de Champagne Heart Truffles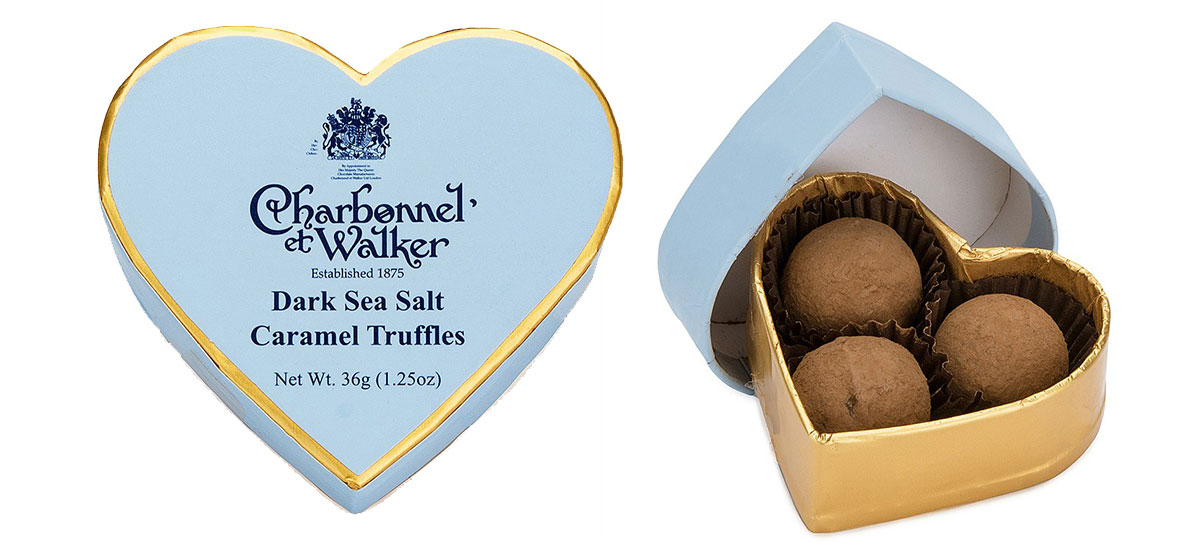 Shop all Valentine's Gifts for Him