Al Fresco Dining Style Inspiration: What to Wear to a Barbecue or Picnic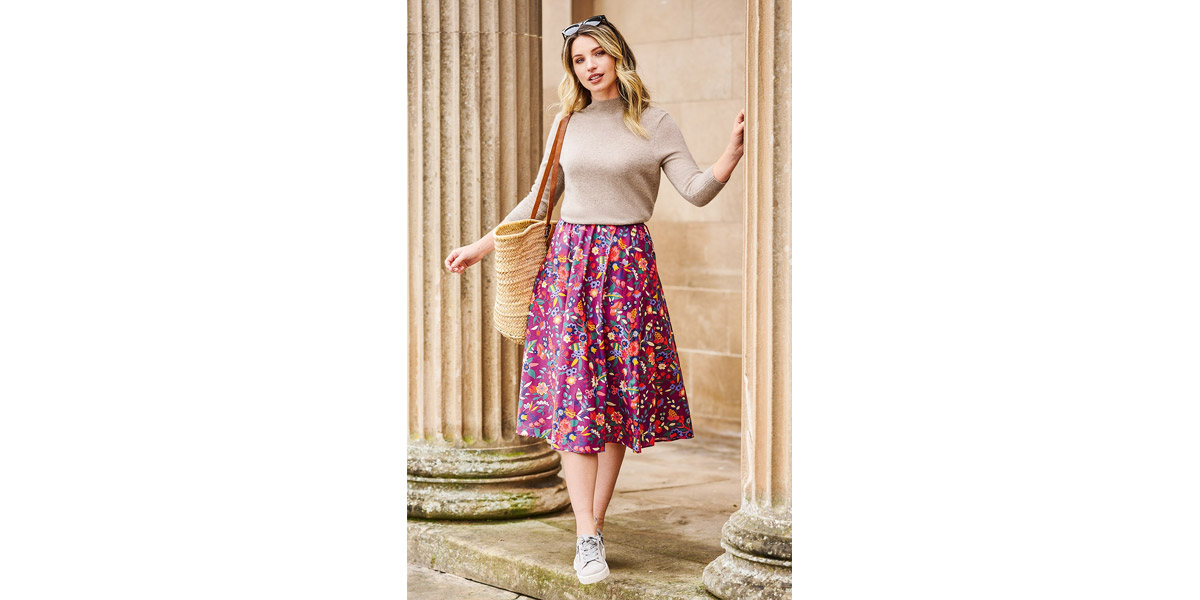 Whether you are planning a picnic in the park, a barbecue in your garden, or evening cocktails on your patio, there is something undeniably magical about dining outdoors. However, selecting the right outfit for these occasions can be a challenge. You want to look stylish and put-together, but it's also essential to be comfortable and practical in the great outdoors.

Discover our outfit ideas for inspiration on how to strike the perfect balance between fashion and functionality. From breezy skirts to comfortable sandals, we will showcase a variety of styles that are suitable for a range of al fresco dining occasions.
What to wear for a barbecue or picnic
Discover the perfect summertime ensemble with our spring collection that combines exquisite natural fibres with the latest colourful designs. Find luxurious linen pieces that are beautifully breathable, or select from our Liberty edit; this quintessentially British brand is known worldwide for its fresh and floral prints, which we've brought to life in a range of delicate shirts, flowing skirts, and elegant dresses.

Discover our top picks for barbecue and picnic season below.
For her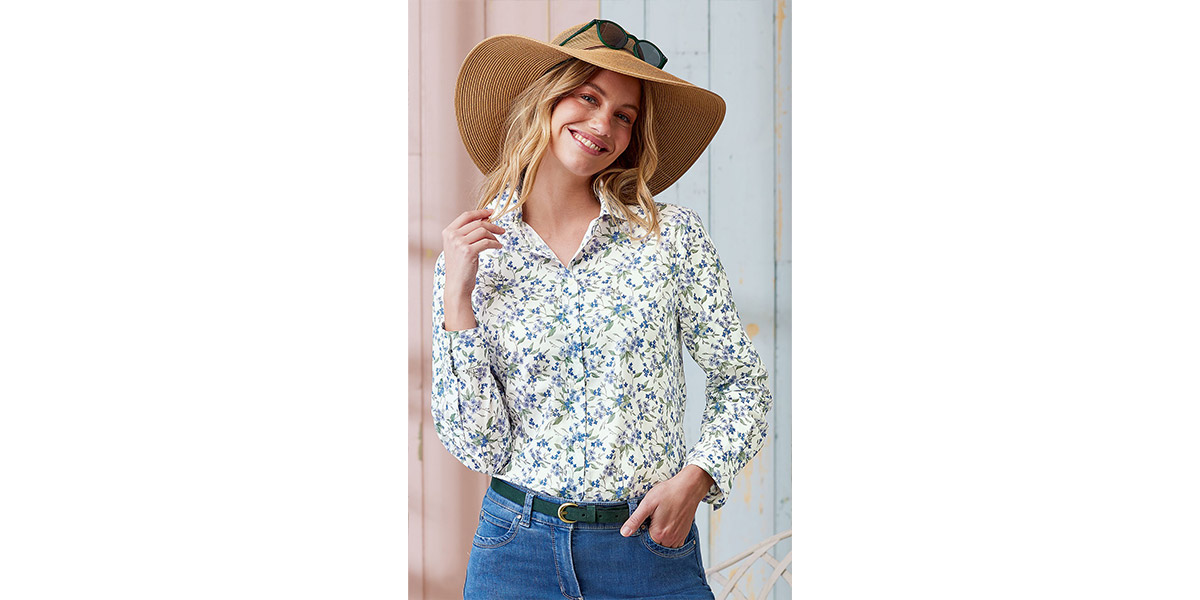 Filled with bright colours, this iconic Liberty design is a lasting staple for lovers of country style. Woven from the finest cotton lawn fabric, this is a lovely match for soft, laid-back trousers: a well-crafted ensemble for any outdoor dining occasion.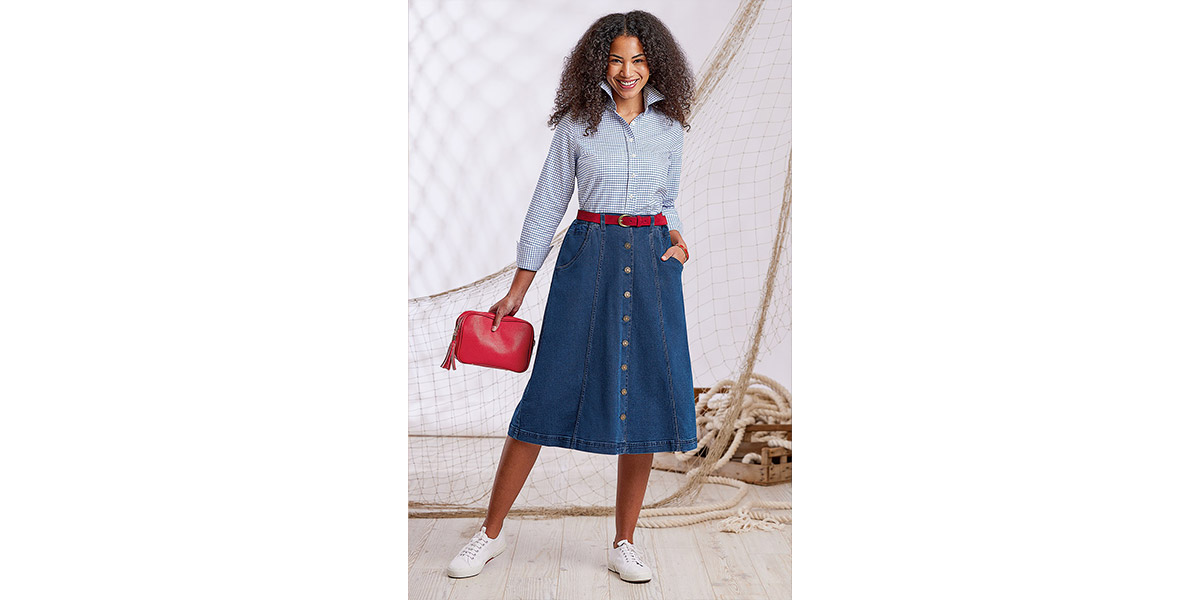 Complement the rustic feel of the great outdoors with this casual, mid-length denim skirt. Featuring useful belt loops, side pockets, and a partially elastic waistband, you're sure to feel comfortable and stylish all day long.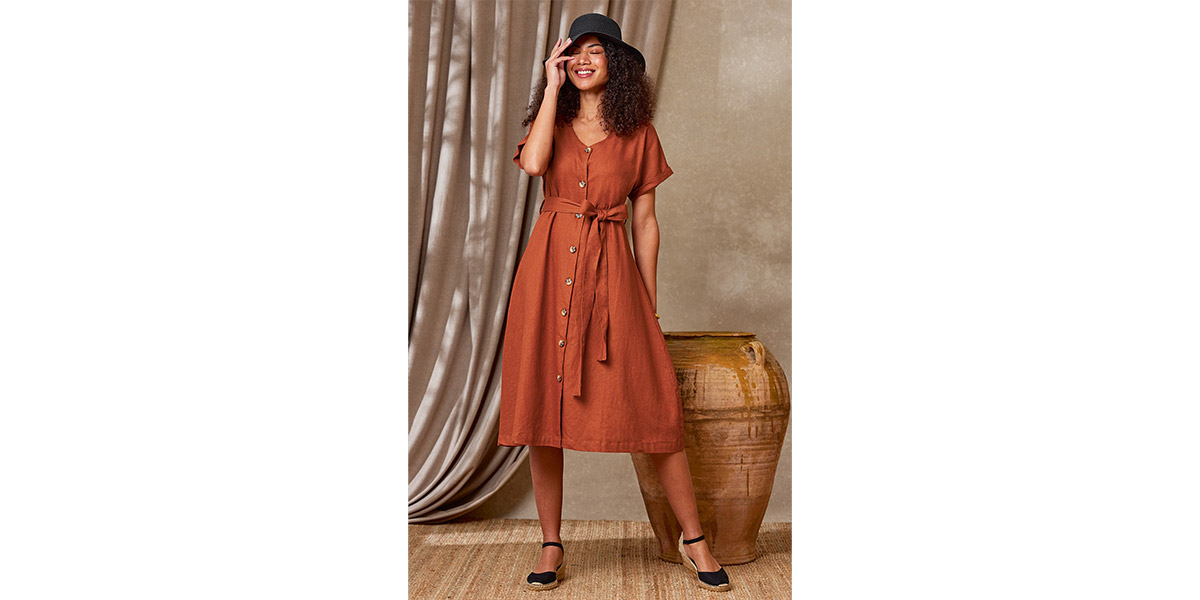 This linen-mix dress is a lightweight yet statement piece that will transform your summer style. The neat V-shaped neckline adds a feminine feel and the slightly flared skirt falls just below the knee for an easy, everyday look. Made from a blend of viscose and linen, this dress drapes gently and can be cinched at the waist with the wide fabric belt to add a flattering shape to your silhouette.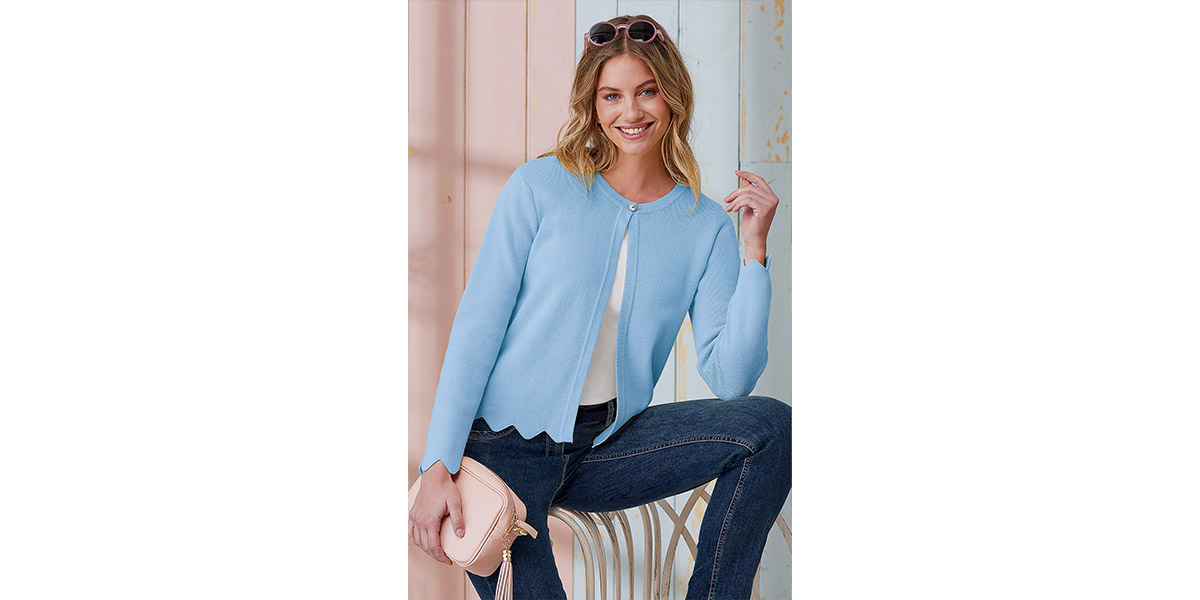 While dining outdoors offers an unparalleled experience, the Scottish weather can be unpredictable. This scallop-edge cardigan can help to protect you from any unexpected chills while giving your look a feminine touch.
Enjoy all-day comfort with these espadrille-inspired sneakers. Finished with premium-quality suede and a faux twisted-rope design on the sole, these everyday shoes guarantee easy-going and practical style.
For him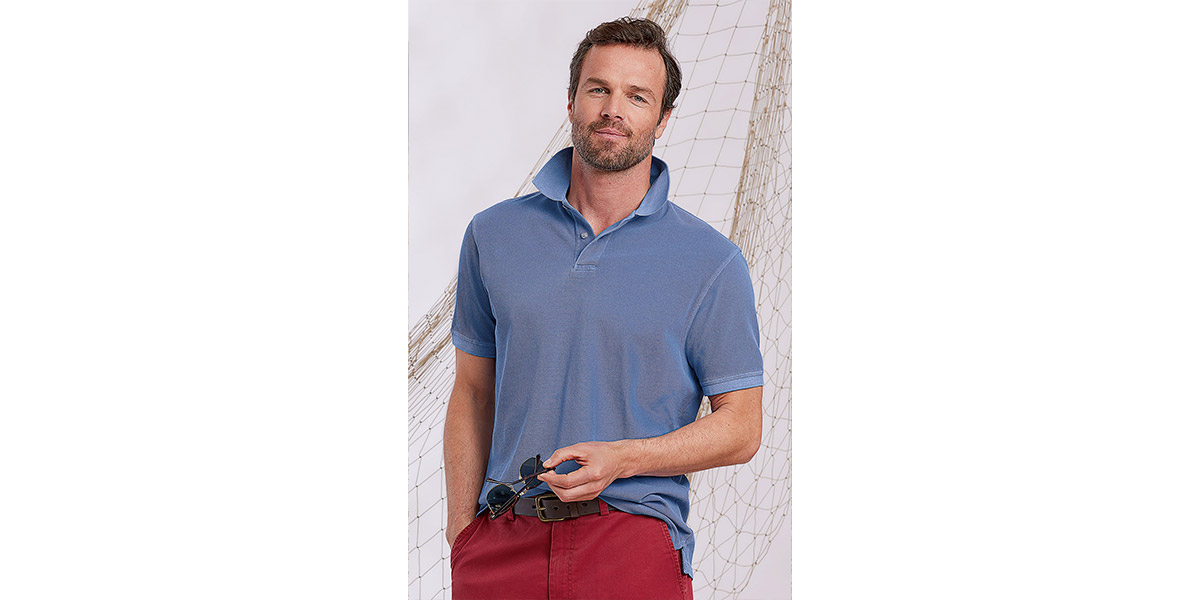 Pure cotton cloth is a key fabric for spring and summer thanks to its breathable nature. This polo shirt features a loosely fitted form for maximum comfort and is available in a sulphur wash for an authentic vintage style.
2. A cotton long-sleeved shirt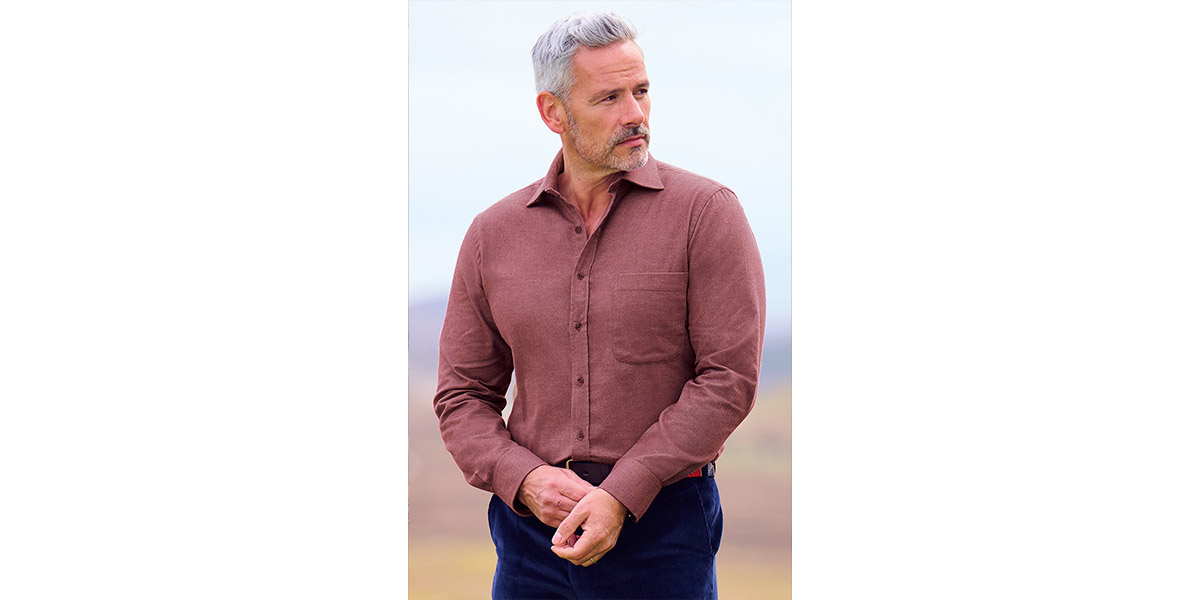 For cloudy days when you want to beat the chill, this long-sleeved shirt is perfect for adding to your summer rotation. With a classic-style collar, cuffs, and single-chest pocket, this piece has all the markings of a formal shirt, but the brushed cotton fabric and colourful shade lend a relaxed feel.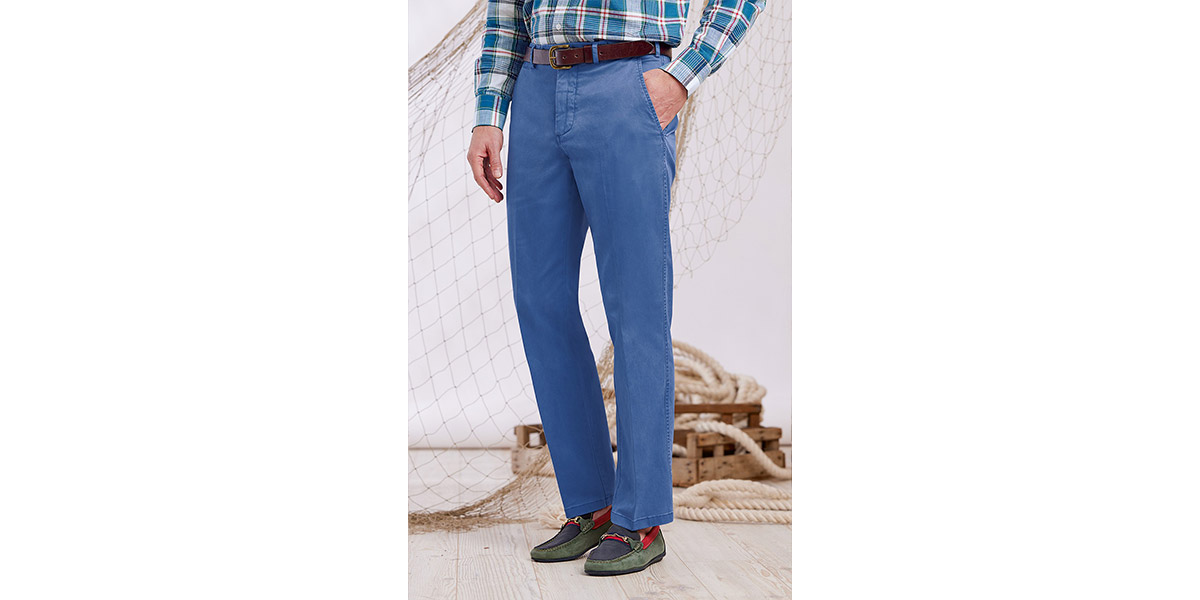 Make your outdoor dining experience a comfortable yet stylish affair with our cotton chino trousers, new and improved for unbeatable all-day wear. In a range of neutral and bright colours, you'll find a pair to suit any casual occasion.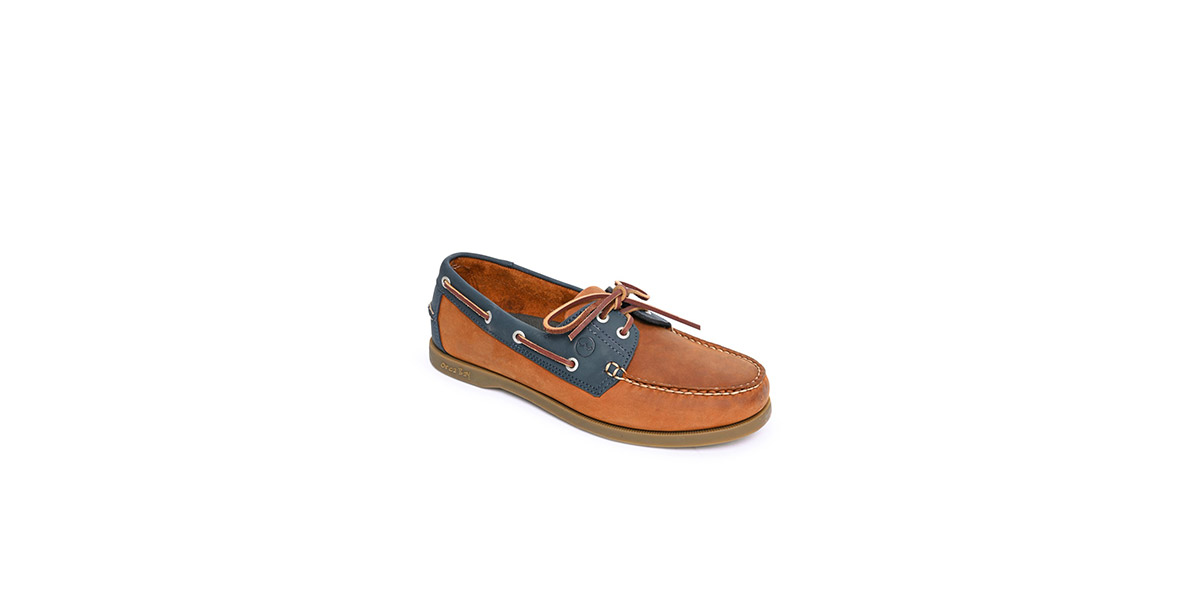 Complete your outfit with a modern take on the classic boat shoe. This pair of Oakland Deck Shoes showcase a premium leather outer with rawhide lace detailing for an elevated finish to your look.

Discover more spring and summer style inspiration from our full collection of ladieswear and menswear. You can also view our guide to al fresco dining here.