At The House of Bruar, we are passionate about using natural wool in our garments. So much so that we have the largest knitwear collection the UK.
Many of our customers love these pieces but are not sure how to wear more than one for optimal warmth, so we have put together a guide on layering these pure new wool fabrics so you can find a comfortable balance between too warm and too cold this season.
Country Fashion Classic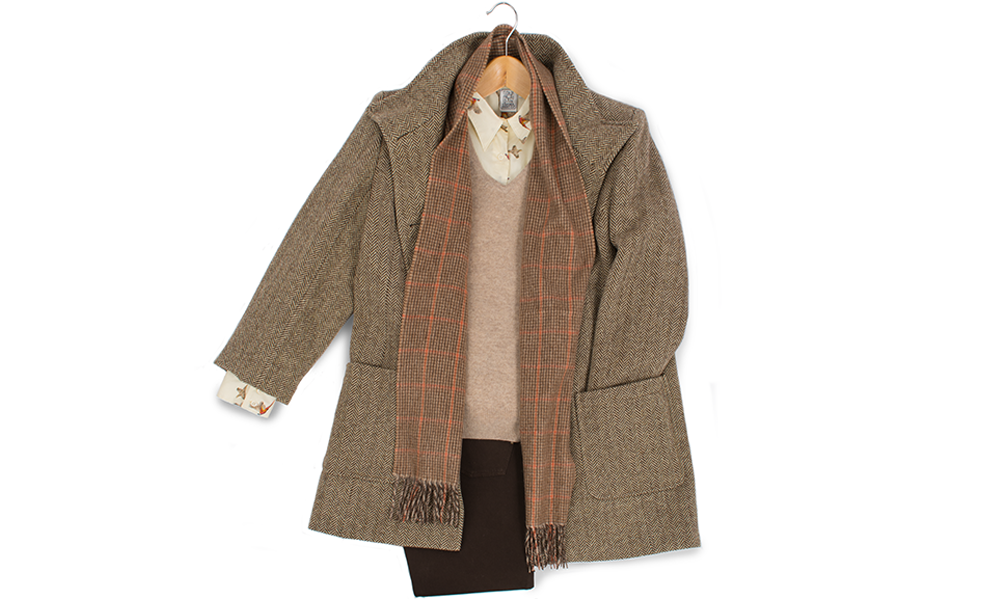 Our first outfit shows layering up with thinner layers to create a body of warmth. This country print shirt is 100% cotton so having this layer closest to your body ensures your skin can breathe and will not overheat when battling low temperatures. Layered over is this 100% cashmere v-neck jumper in a natural shade. This classic style can also be worn alone making it a versatile staple in your wardrobe. The final layer in this look is a wool coat, the weight of which will ensure you don't catch a chill in the winter weather. Pull all these pieces together with this cashmere scarf which marries in a number of tones from the palette, and you are sure to be warm and stylish over the cooler months.

Cosy Knits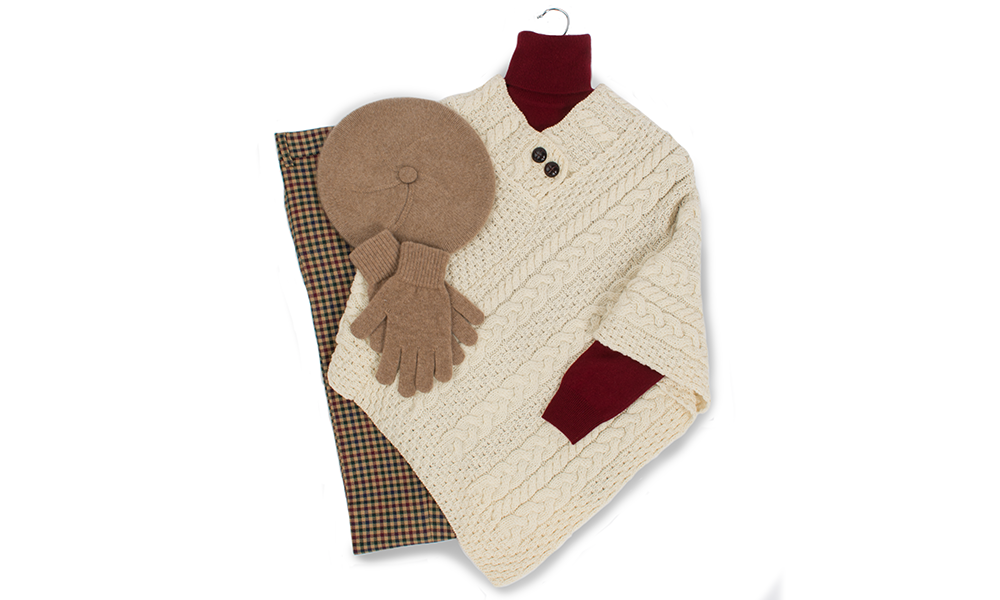 Our second look is for days when the cold is drier. Layering up a few natural fibres is the best way to ensure you keep warm in the chill. Start with this cashmere roll neck jumper which will keep your body warm. Layering this Aran knit poncho on top will allow you to move whilst also ensuring you stay warm. Finish off the look with these plaid trousers to add a touch of interest to and their 100% wool composition will keep the cold off. Don't forget to keep your hands and head warm with these gauzy cashmere gloves and matching beret - in case the day gets cooler.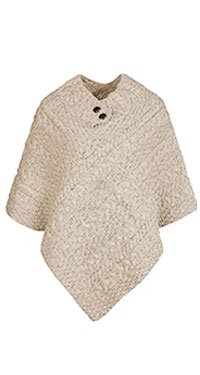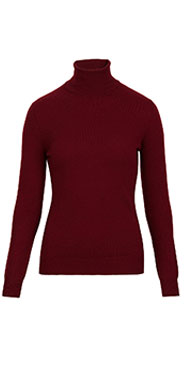 Smarten Up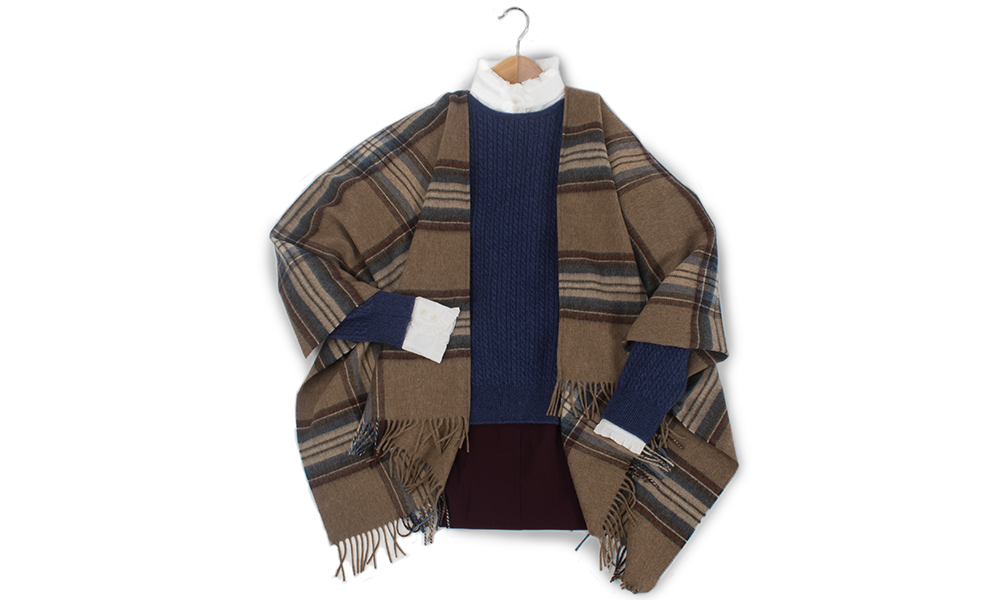 The final look has a smart casual feel to it, with our frill neck blouse adding detail around the collar. Layer underneath our Lambswool and Angora blend cable knit jumper, luxuriously soft and warm to the touch. Keep the heat in with this plaid Ruana, the perfect way to bring country fashion into your everyday wardrobe. Pair up these Robell trousers to tie in the tones from the pattern and you'll keep warm throughout the day. If you get too warm, the Ruana can also be worn as a scarf.