The House of Bruar is rooted in the landscapes that surround it. Nestled at the gateway to the Scottish Highlands, we are grateful every day for the stunning and diverse countryside on our doorstep. Our sparkling store is a mere stroll from rolling moors, aromatic forests and fresh, flowing rivers, a stone's throw from majestic mountains and within easy reach of dramatic coastlines.
As The Home of Country Clothing, much of our collection caters for customers who share our passion for the great outdoors, either through their sporting activities or love of the country lifestyle.
With this close relationship with our environment in mind, we are taking steps to lighten our tread on our precious planet and work with customers to contribute to the fight against climate change.
Thanks to a new partnership with SQSTR and Trees for Life, you can now choose a carbon neutral delivery option when you order from The House of Bruar online.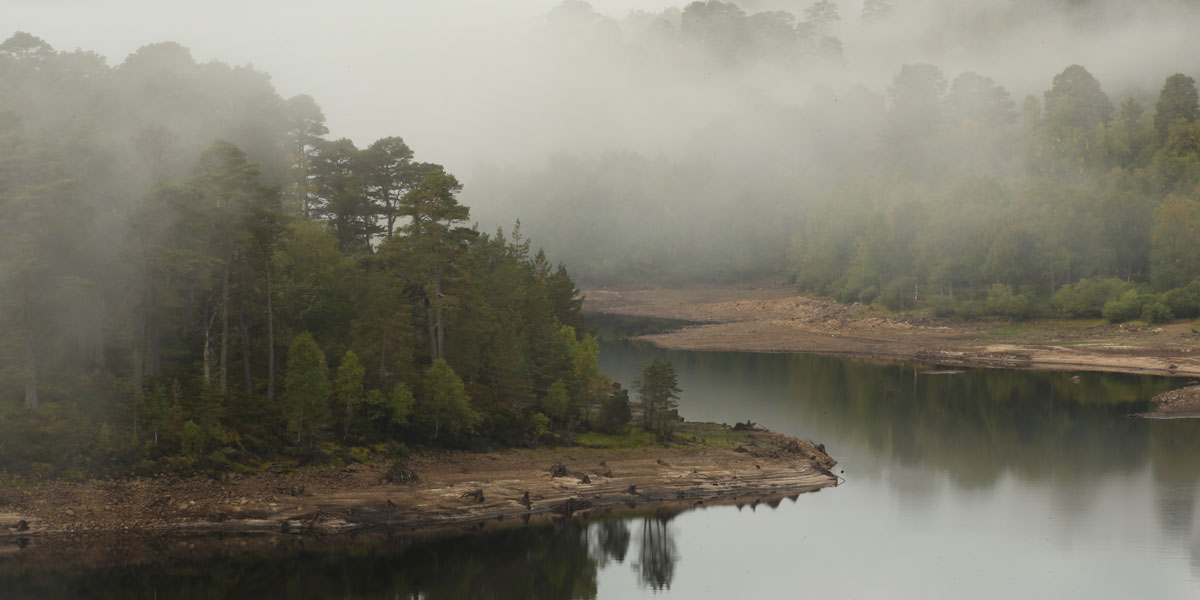 Glen Affric - Image by
Trees for Life
For just £1, customers can select carbon neutral delivery to counteract the carbon produced by the shipping process every time they buy. Every £1 contributed will go towards tree planting in the Scottish Highlands with Trees for life, as well as the purchase of carbon credits through SQSTR.
Trees are crucial to managing CO2 levels – one of the main causes of global warming - as they capture and absorb CO2, preventing its release into the atmosphere. They are, unarguably, the lungs of the Earth.
Trees for Life is an award-winning Scottish charity with a mission to rewild the Scottish Highlands by enabling the restoration of the globally unique Caledonian Forest which once covered much of Scotland.
Tree planting and conservation work also have myriad benefits beyond carbon capture. Restoration provides habitat, answering the urgent need to address biodiversity collapse and protecting native wildlife such as the red squirrel, capercaillie, black grouse, otters, osprey, golden eagle and the Scottish crossbill. Tree planting also helps to reduce localised flooding, and, through Trees for Life's volunteering programme, planting trees helps people reconnect to nature with benefits for their well-being.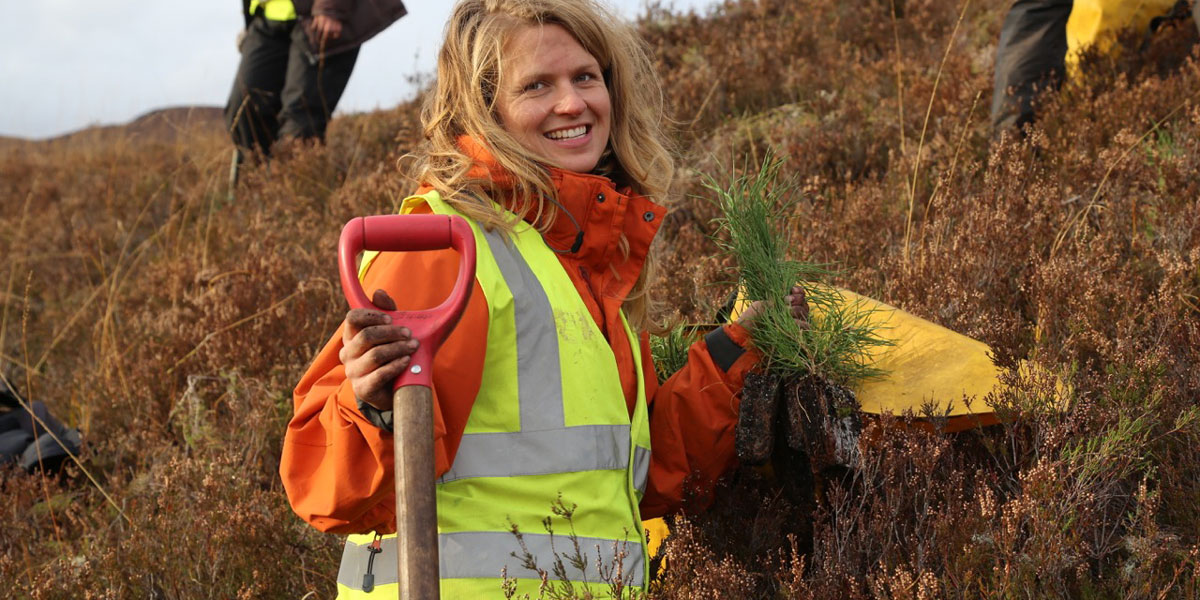 Volunteer (Katy) with Scots Pine - Image by
Trees for Life
As well as helping Trees for Life here in Scotland, your £1 will be used by SQSTR to buy Gold Standard certified carbon credits. This guarantees your delivery is carbon neutral. The Gold Standard carbon offset programme was developed by the World Wildlife Fund (WWF), HELIO International and SouthSouthNorth with the aim to progress the United Nation's Sustainable Development Goals. It allows developing countries to raise revenue from carbon credits to help them tackle climate change by funding projects that cut emissions and benefit local communities.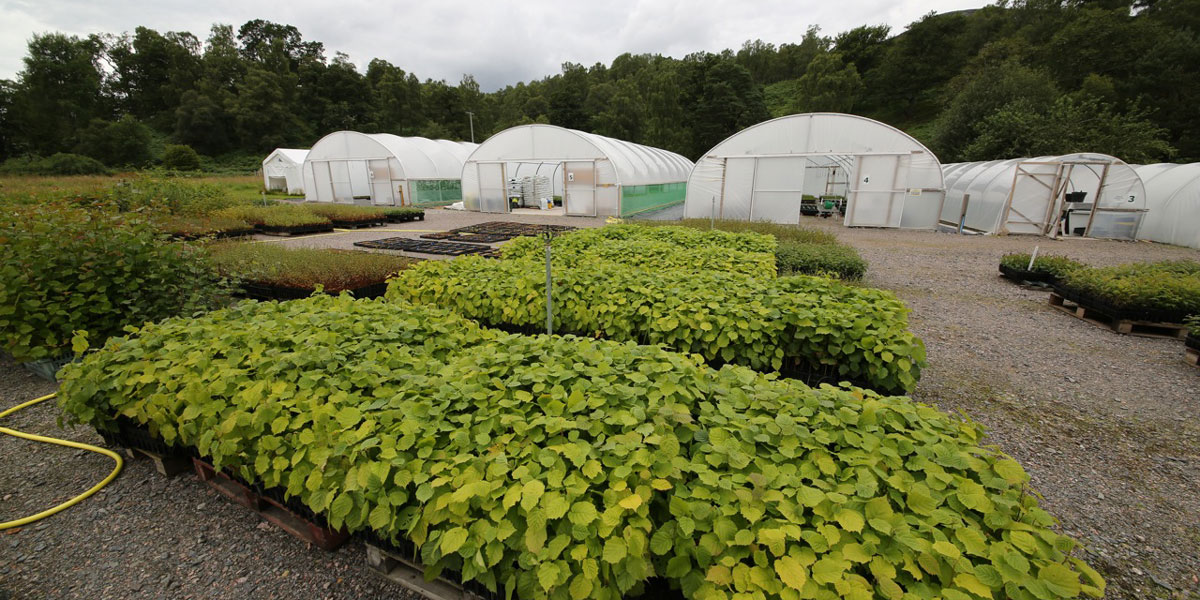 Saplings at Dundregg - Image by
Trees for Life
At The House of Bruar we are working on other ways to reduce our environmental impact. All the paper used for our catalogue and letter mailings comes from sustainable forestry, and over the last couple of years, we have removed poly wrap from all our mailings. We are also proud that the majority of the clothing we sell is high quality, high value and made from natural fibres which last a lifetime (sometimes known as slow fashion) and is the antithesis of fast fashion made from cheap synthetic materials.
Your £1 contribution may seem like a drop in the ocean, but small beginnings lead to big results - as every little acorn knows.
For more information about SQSTR and to find out about their monthly carbon offset packages for individuals
click here
.
For more information about Trees for Life
click here
.