Our Delicatessen Team knows a good Cheddar from a mouthwatering Wensleydale and everything in between. This year for the season they have put together a cheese board to save you any issues when entertaining this Christmas.
Their selection is perfect for your festive cheeseboard and guarantees a great balance of flavours. It puts together textures and aromas that will fool your guests into thinking you're a certified cheese connoisseur. The selection available is impressive making the combinations endless, an easy guideline to follow is to choose a blue, a soft, a cheddar type and an atypical one that will rock your cheeseboard.
Crackers, oatcakes or even fresh bread, they all make a good accompaniment together with a touch of a fruity chutney.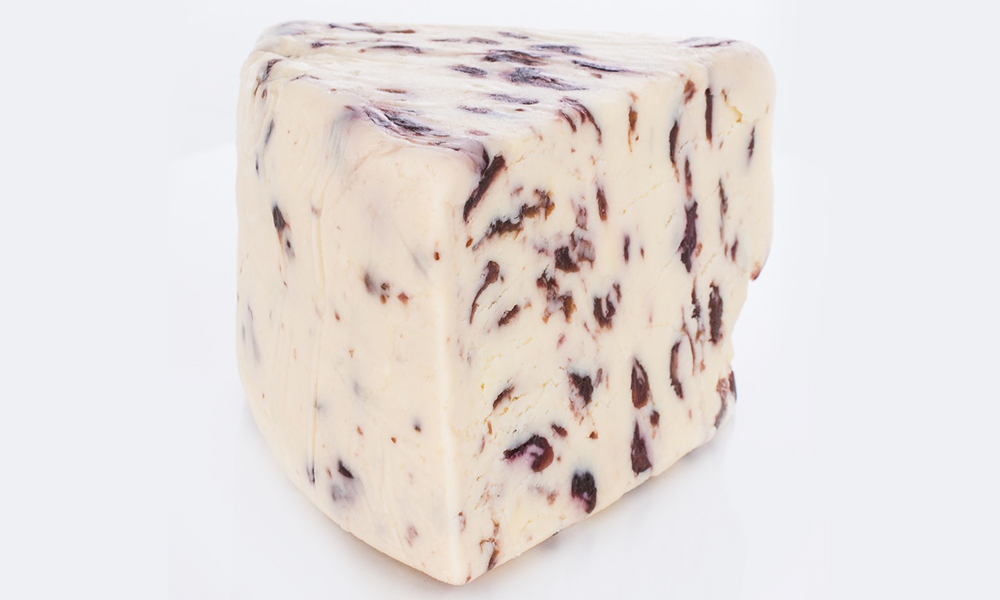 This Yorkshire Wensleydale with Cranberry bears a beautiful blend of sweet and creamy, making this festive delicacy the ideal choice this winter. All of the cheese created at The Wensleydale Creamery bears Protected Geographical Indication (PGI), meaning that only their enjoyable cheese may bear the name Yorkshire Wensleydale.
Some dislike a blue cheese with a passion, but we are sure this particular one will change a few minds. Produced in Nottinghamshire by the Cropwell Bishop Creamery, the iconic Cropwell Bishop Stilton has a rich tangy flavour, a velvety-soft texture and in 2009 was awarded Supreme Champion at the Nantwich International Cheese Show, defeating thousands of other competitors. The Skailes family have been making a range of stilton cheeses for one hundred and sixty years and today cousins Robin and Ben oversee the running of their dairy together with their fathers David and Iain.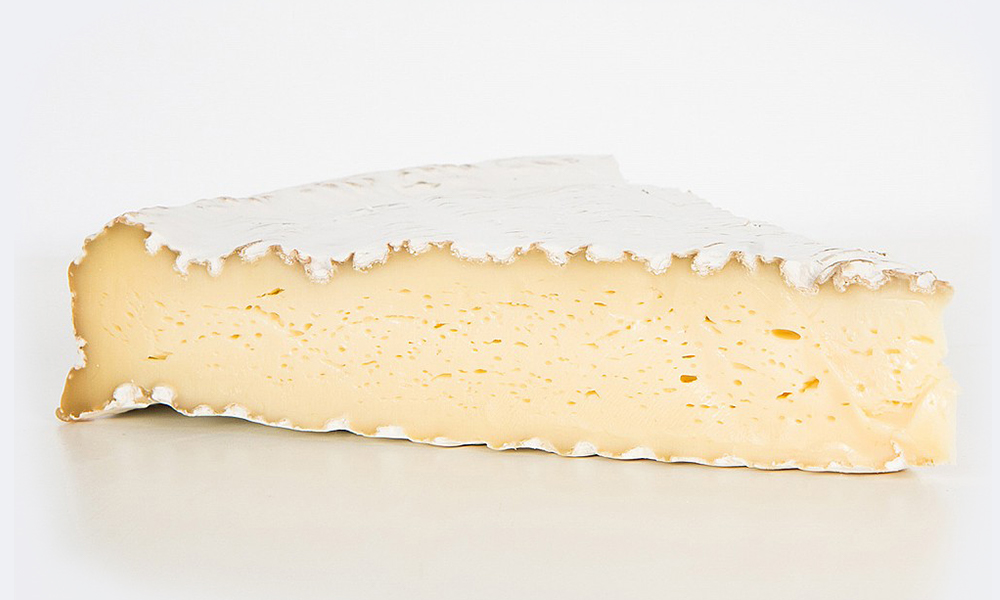 There's no French cheese as well known as the humble Brie. This cheese was granted protected AOC status in 1980, Brie de Meaux can only come from a tightly defined area in the Ile-de-France near Paris, a region which has maintained its rural traditions and hand-crafted production. The soft-ripened cheese is sweet and buttery, underlined with light flavours of mushrooms, truffles and almonds. A superb cheese for the table, particularly when served with warm crusty bread and chutney.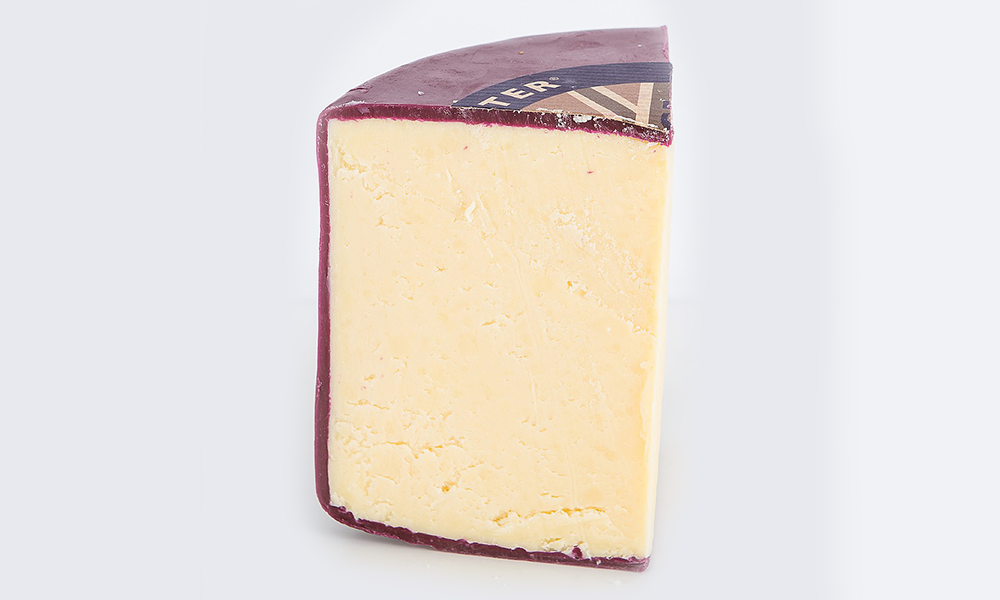 And finally, we could not forget the popular Cheddar. Richard Hollinbery's wonderful dairy farm in rural Somerset is the home of Godminster Vintage Organic Cheddar. Silver winner at the 2015 international cheese awards, this glorious cheese is aged for fourteen months before being encased in a lovely traditional wax, which makes Godminster cheddar creamy, rich in flavour, and delicious when paired with The House of Bruar's cheese board chutney.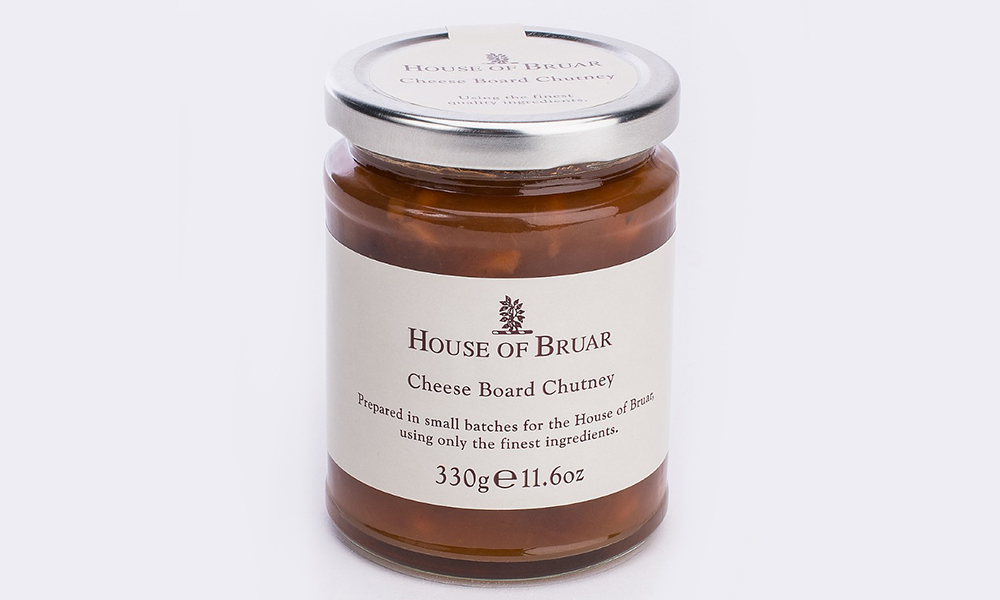 Produced in the traditional way in small batches, The House of Bruar's extra fruity Cheese Board Chutney is made with Bramley apples, raisins and walnuts. It is a luxury accompaniment to any cheese board with a chunky texture and rich flavour to complement both soft and hard slices of cheese.
The House of Bruar takes the greatest care, thought and effort when selecting suppliers to provide for its luxury 'Own Label' range. Prestige, provenance and flavour are but a few of the characteristics looked for before a product is given The House of Bruar name.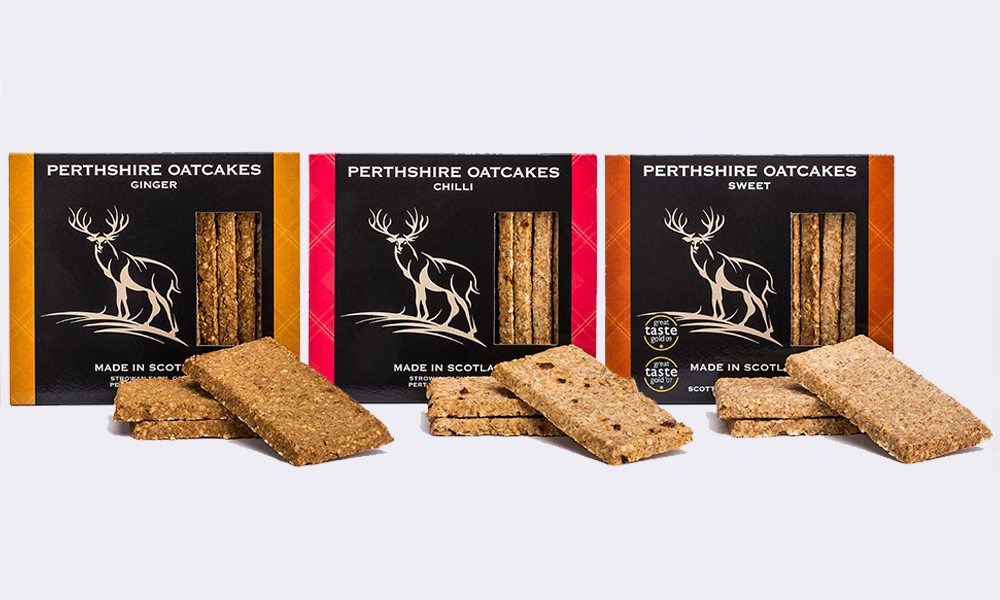 Handcrafted and 100% Scottish, Perthshire Oatcakes' are multi-award winning, made from pure pinhead oatmeal and are utterly delicious. Perthshire Oatcakes mission has always been simple: To make great tasting food that people love. After opening their deli in 1997, this small independent producer takes pride in making their oatcakes from 'seed to mill', using pure Scottish oats, and spring water from the hills behind their bakehouse, situated in Crieff. These Scottish staples are available in nine varieties, from chilli to cheese.