What is cashmere?
How to style cashmere
Here are a few of our favourite ways to style cashmere: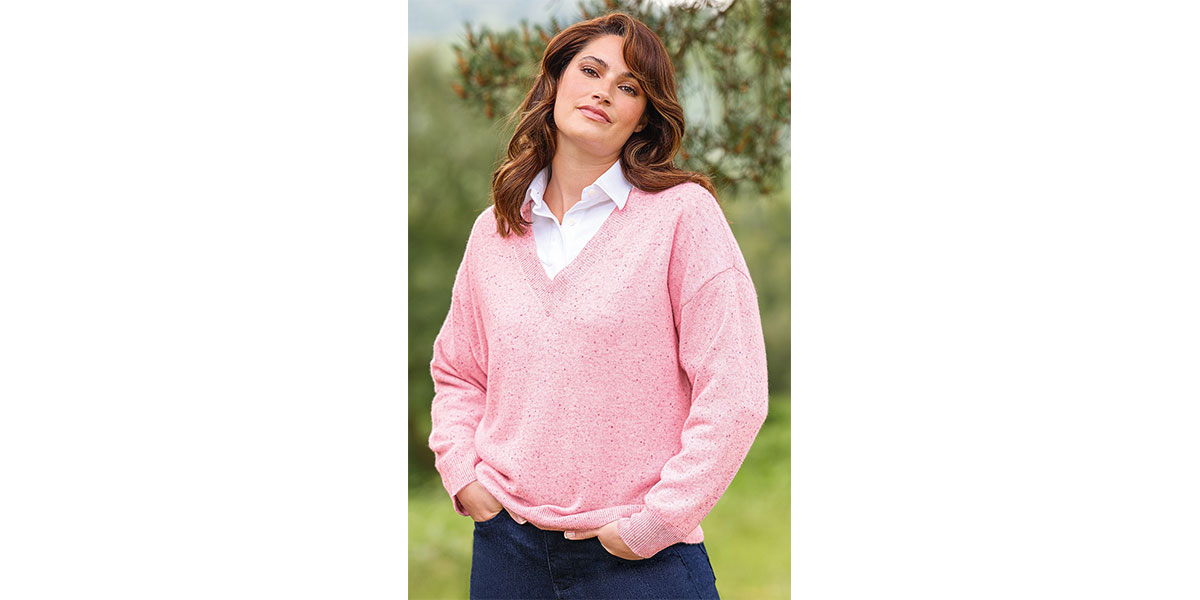 This lightweight V-neck jumper combines comfort and style, making it an essential in any everyday wardrobe. The deep V-neck is made to be layered over a crisp white shirt on breezy days, or wear it alone to enjoy true luxury.
Make cashmere a staple with a long-sleeved roll neck jumper. Endlessly versatile, it can be tucked in to a flowing knee-length skirt for a touch of graceful femininity. Or, wear it with your favourite jeans for practical, easy style.
Enjoy ultimate comfort at home with our merino and cashmere-blend joggers. Indulgent and stylish, they feature a tie waist and gathered cuffs for a fitted finish. Pair with the matching sweatshirt to finish the look.
1. To begin, find a clean bowl or sink. This must be absolutely devoid of food, dirt, or any cleaning chemicals, as this residue could damage your cashmere. We recommend having a dedicated bowl for the hand-washing of cashmere and knitwear for this reason.

2. Place your garment in lukewarm water with a small amount of gentle detergent. Ideally, you should use a specially-formulated cashmere shampoo for the best results and least risk. Once you add the detergent, ensure that it is fully dissolved in the water before adding your clothing. Move the garment around gently and soak for up to 30 minutes, although five minutes is often enough time.

3. Turn your garment inside out and squeeze gently to remove excess water. Do not wring out the garment, however, as this can stretch the delicate fibres and lead to damage and misshaping. Each garment should be washed separately to avoid any colour bleeding and to allow you to give the cashmere the attention it deserves.

4. Thoroughly rinse the garment in a new bowl of water at the same temperature used initially. Once again, ensure that the bowl is completely clean and free of any residue, especially anything that might have been dislodged from the garment.