Passionate when it comes to everything wildlife related, Eddie Hallam is an artist who genuinely cares about all aspects of his work.
From Lynx to Puffin, Eddie is an enthusiastic conservationist.After becoming an artist much later on in life, Hallam's day job is certainly out of the ordinary. His interest in wildlife began from a very young age, and has dedicated much of his life to the preservation of Europe's endangered breeds. Originally born in Sheffield, Eddie developed his interest in wildlife after being taken fishing by his father. Though he never took to the sport, he enjoyed exploring the nature trails that were now readily available to him.
I hated fishing...was much happier walking the fields and woods
His love of the outdoors led to him becoming Assistant Curator at Chester Zoo, a move that would eventually inspire his true calling; opening a wildlife park at Riber Castle. The wildlife park focused on breeding one of Eddie's favourite animals - the seriously endangered Lynx wildcat. The Lynx is one animal Eddie is particularly fond of, even hand rearing a Lynx kitten in his home. The extent he went to to raise the wildcat shows his outstanding commitment to the things he holds dear.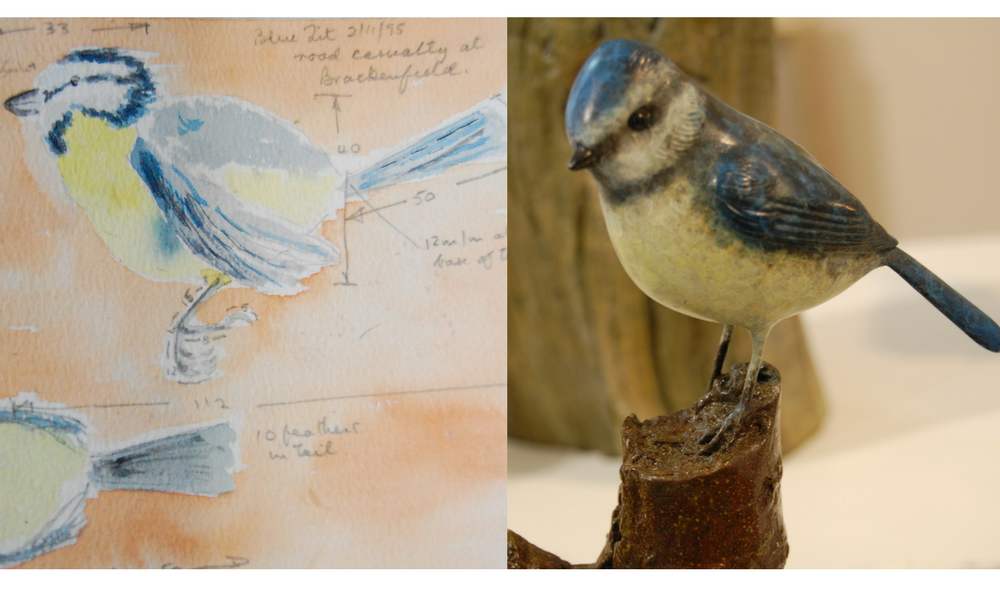 Following the sale of this wildlife park, Eddie went on to become a mature student of biology, where he found himself leaning more toward the arts department on campus and ultimately discovered his love for sculpture. After being commissioned by a client to cast a sculpture in bronze, Eddie found his true calling in the material. Bronze casting is an art that is over 4,000 years old. "Older than football, you know," Eddie states as he is describing his creative process.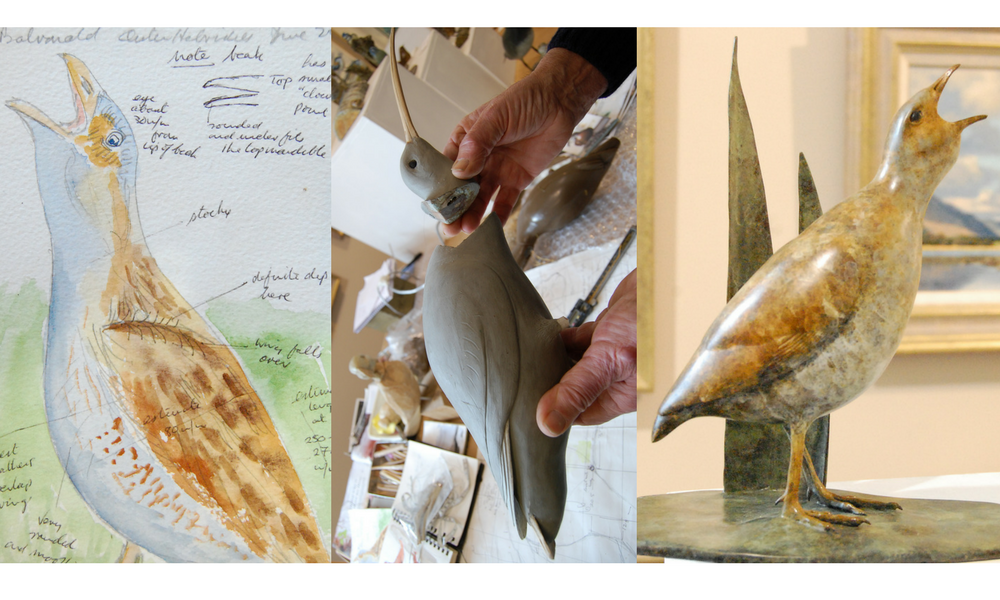 Eddie's manner of working involves spending a tremendous amount of time outdoors observing nature. This process allows him to capture his subjects in their natural setting, which adds to the realism in his pieces. Eddie also makes sure the measurements of his life-size replicas are accurate. This accuracy means he spends a lot of time in museums researching wildlife, and even recounts a time he measured a taxidermy bird that was featured in a hotel he resided in. "An unusual request from a hotel guest" he jokes, but needs must in the art world, and he was allowed to carry out his request.
I'm a Puffin man myself - he states when showcasing his favourite piece
Other than the Lynx, Eddie also has a deep interest in Puffins. "I'm a Puffin man myself," he states when showcasing his favourite piece. This fact is made even more strongly when he recounts the story of the life-size puffin he donated to be mounted on the Aberdeen to Shetland ferry. The eloquently named 'Hilda the Kilda' spent the winter braving harsh weather conditions to reflect the journey her natural predecessors would take every year. Eventually the piece was auctioned for funds for the puffin conservation project.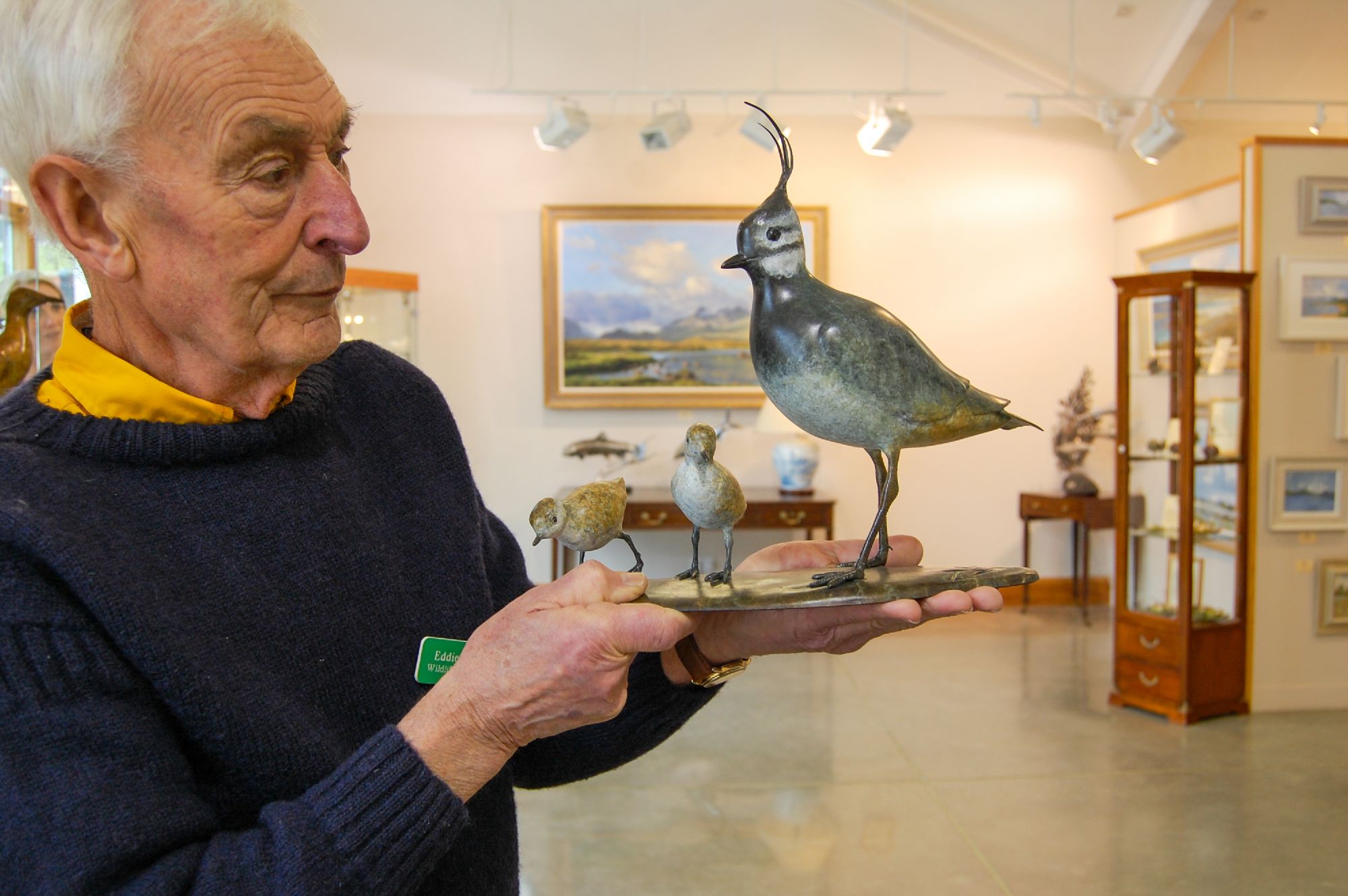 A true outdoor man at heart, and an enthusiast who attempts to spend time in nature every day, Eddie has dedicated his life to conservation of wildlife and following his love of wildlife. It is his ultimate goal that his sculptures inspire an interest in the wildlife he adores and aid the conservation of endangered species.