On Friday 8th September 2017 we were graced by a Royal Visit from Her Royal Highness, The Duchess of Rothesay. The weather brightened up during her visit as we gave her a tour of our store.
Receiving one of our warmest House of Bruar welcomes, The Duchess of Rothesay browsed our Cashmere collection and sampled the delights of our Food Hall, enjoying nothing less than a Royal welcome from our in-store team and visitors on the day.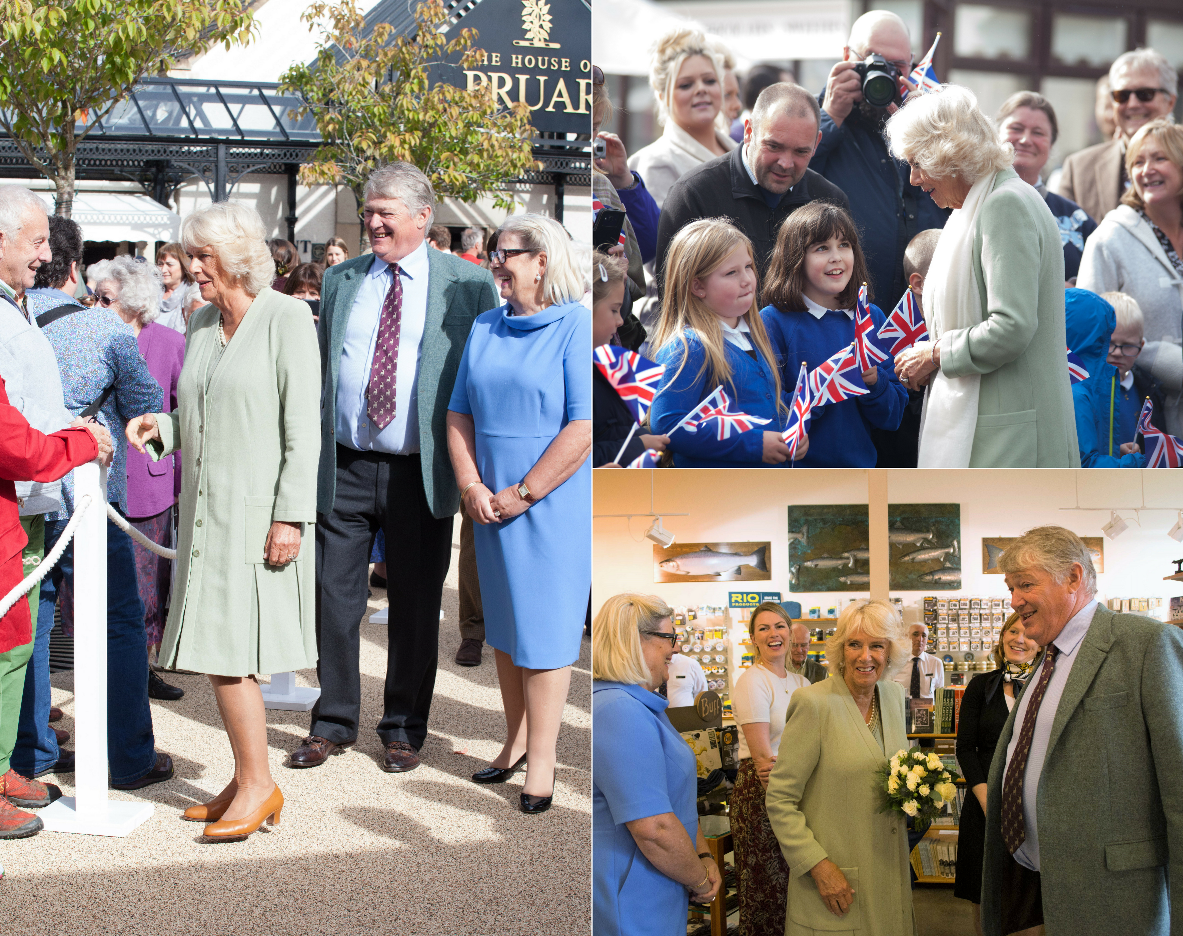 Her Royal Highness was greeted by the children of Blair Atholl Primary School and welcomed in by a piper from the Atholl Highlanders. After being received by HM Lord-Lieutenant of Perth and Kinross, The Duchess was presented to Lord Provost of Perth - Dennis Malloy, Perth Council Leader - Councillor Ian Campbell, Managing Directors of The House of Bruar Patrick and Tom Birkbeck, and of course the founders of The House of Bruar Mark and Linda Birkbeck.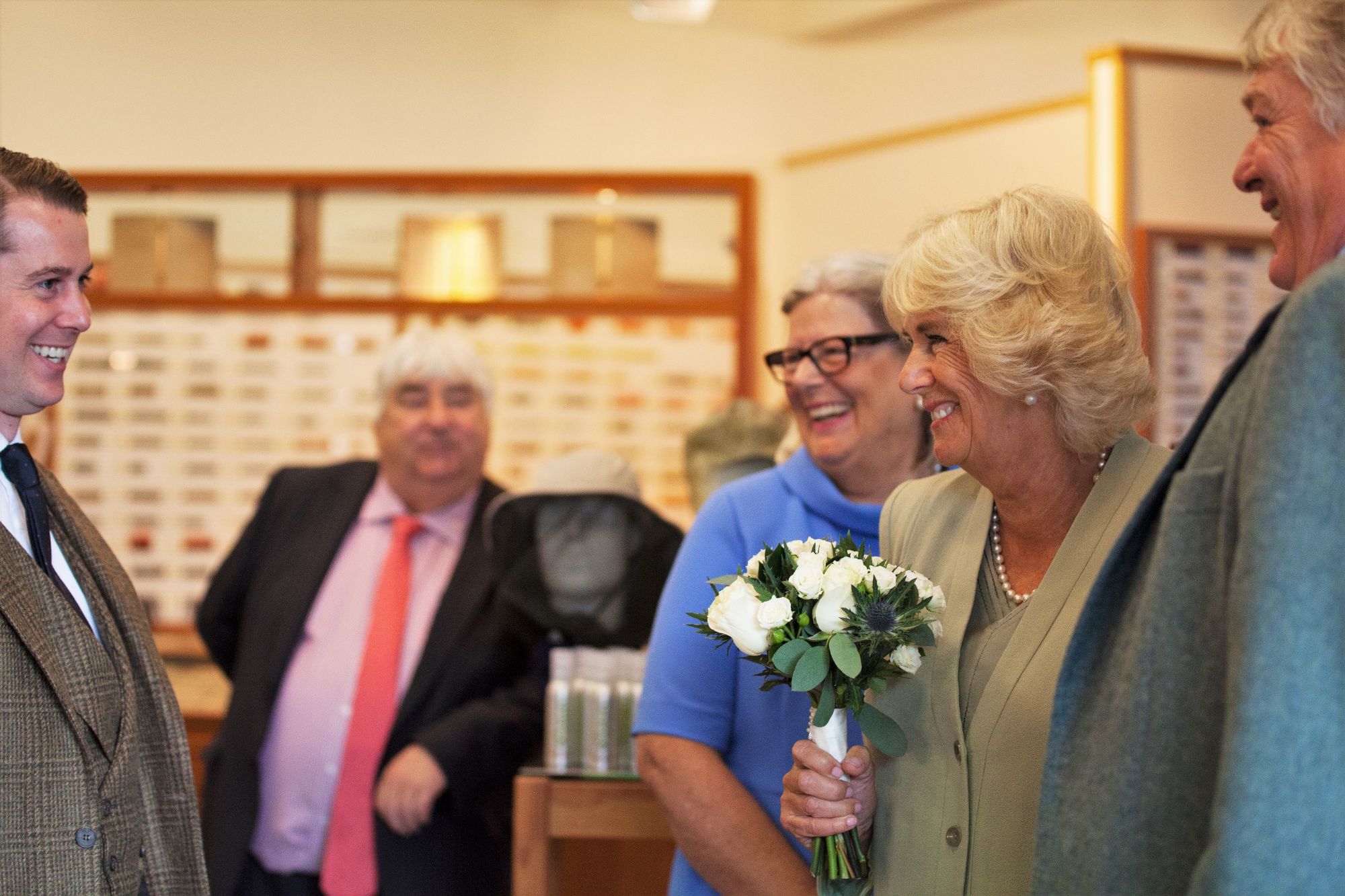 Following the formalities, Her Royal Highness was escorted through our store with her first stop being our Food Hall, where her taste buds were tempted with our wide selection of local British produce. From here, The Duchess of Rothesay walked through our Menswear Department where she was presented with a gift from Mr Birkbeck and a posy of flowers from Mr Birkbeck's granddaughter Beatrice.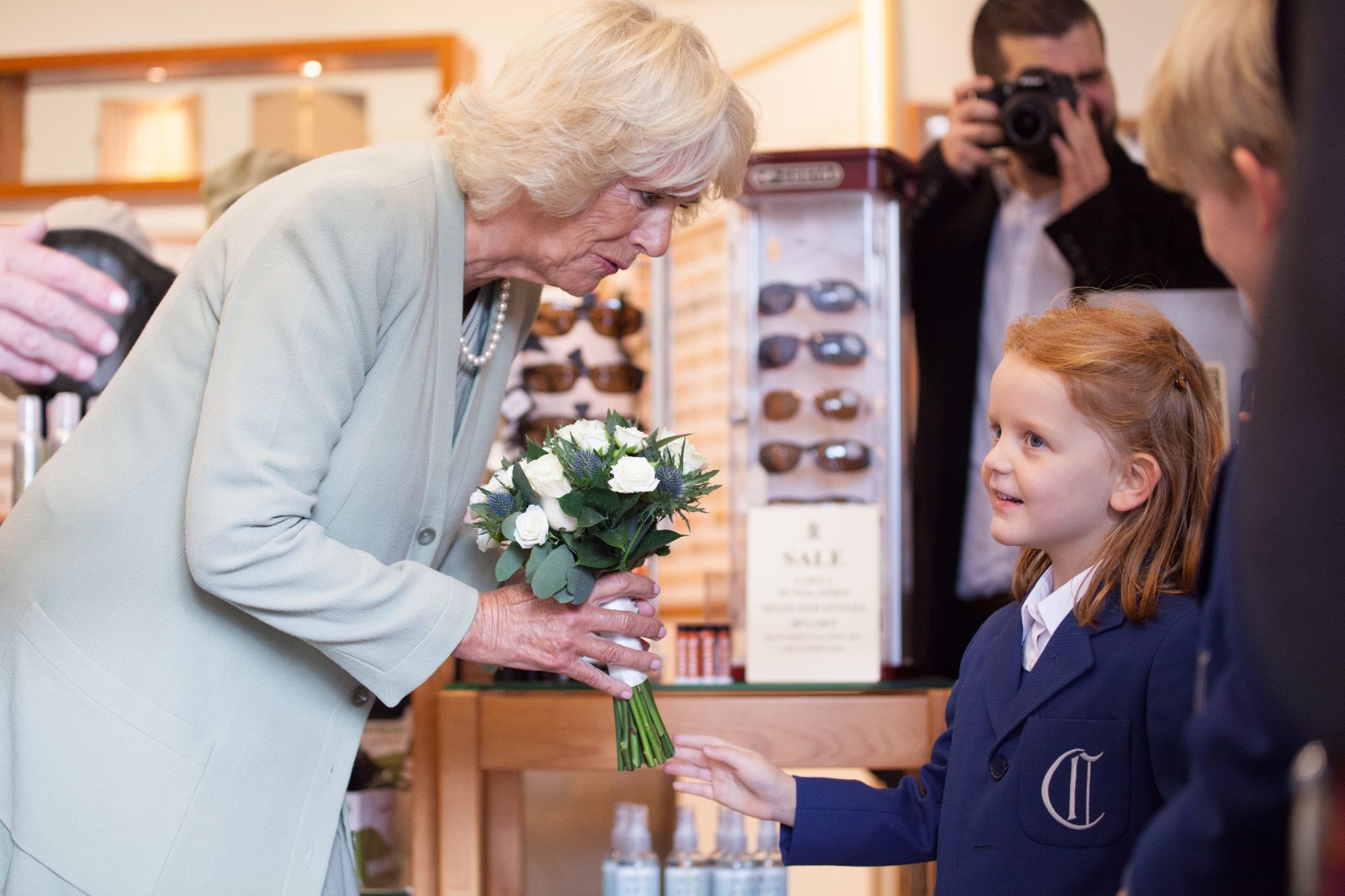 After her visit to the store, The Duchess of Rothesay bade farewell to all who came to greet her, thanked the Birkbeck family for their welcome and hospitality, and departed by car.