With the days getting shorter, seasonal showers making an appearance and the temperature cooling slightly, we know how hard it can be to wear the right balance of fabrics and layers so you can keep up with the changing weather.
As the home of country clothing, we specialise in seasonal fabrics and autumn is one of our favourite times of year. We have an exceptionally broad range of garments that are just perfect for this unpredictable and colourful season and our fabric guide will help you choose what to wear.
Cashmere
Soft and incredibly lightweight, having a cashmere item of clothing to hand can really save the day. Our
Short Sleeved Cashmere Crew Neck
is a wonderful place to start. Available in 28 colours, it's super soft and light but still incredibly cosy.
At this time of year it can be hard to know if you need a jacket or not, so when in doubt a cashmere cardie is just what you need.
At this time of year it can be hard to know if you need a jacket or not, so when in doubt a
cashmere cardi
e
is just what you need. For evenings out, make sure you take one of our
Cashmere Wraps
with you, as it's light enough to keep in your handbag and warm enough to act as protection from a chilly breeze.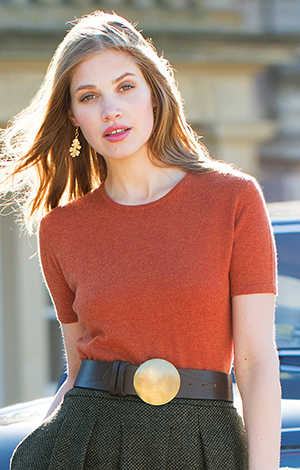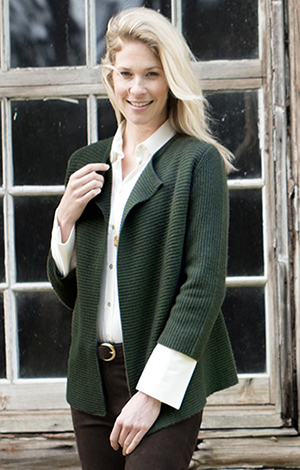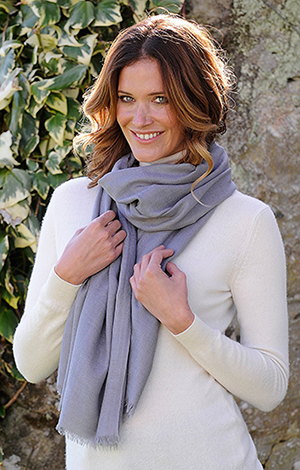 Tweed
Medium weight items of tweed clothing go down a treat at this time of year when it's not quite time to commit to heavier weaves. A medium weight tweed jacket is warm enough to keep the chill at bay but also not so heavy that you can't wear it when the sun comes out. With so many different styles and colours to choose from you can easily pick one to match the colours of the season. A tweed skirt is also a good choice at this time of year. Just choose your length depending on what the weather is doing.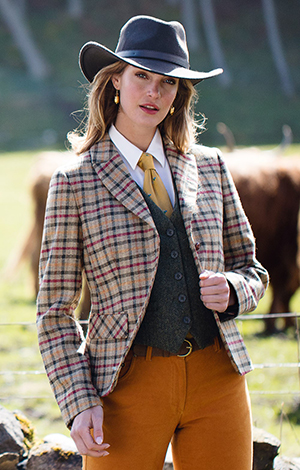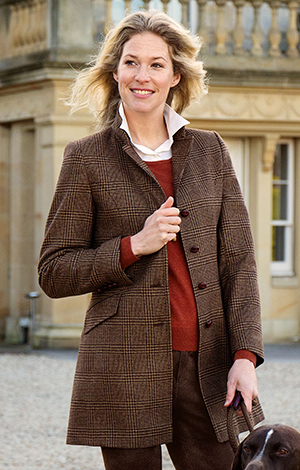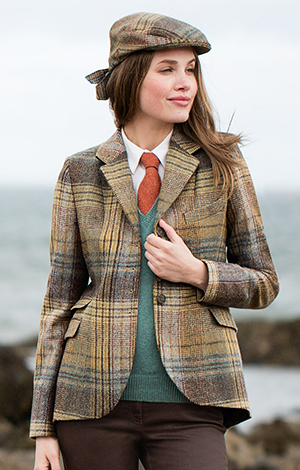 Suede
A little suede goes a long way. A fabric that really comes into its own at this time of year, suede is relatively resilient and thick, but is still lightweight enough to be worn on temperate autumnal days. Wear a pair of soft
suede trousers
for an up-market country look, or a suede jacket for an instant outfit upgrade that is as practical as it is stylish. The enemy of suede is water so if it's going to be a rainy day, make sure you've treated it properly or swap it for something waterproof.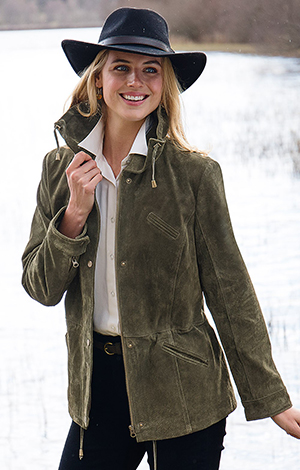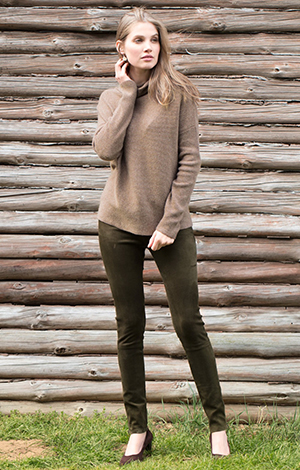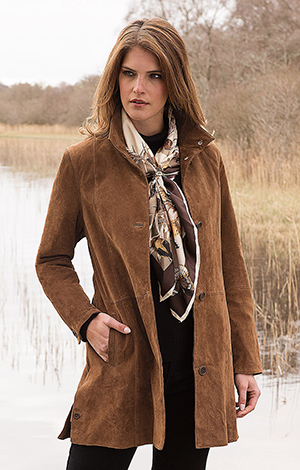 Wool
Some autumnal days and nights can be rather cool and this is definitely true if you are living in the Scottish Highlands. Lambswool, the wool obtained from lambs the very first time they are sheared is the highest quality wool available, and our
Lambswool T-Zip
, available in 18 colours is a fantastic option on cooler days. Wear instead of a jacket and zip up for maximum cosiness when it gets chilly. As an outer layer, our
Merino Wool Ruana
is great for wearing on a stroll or relaxing by the bonfire and if you need something a bit heavier, our
Tipped Loden Coat
will do the trick.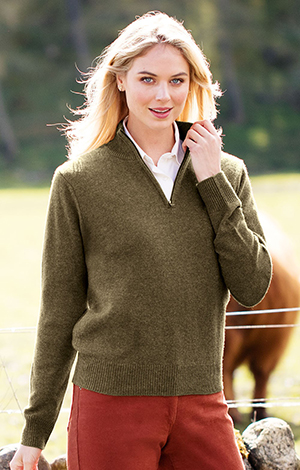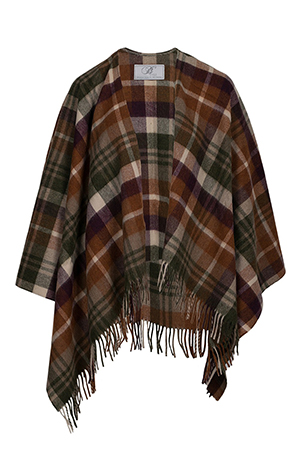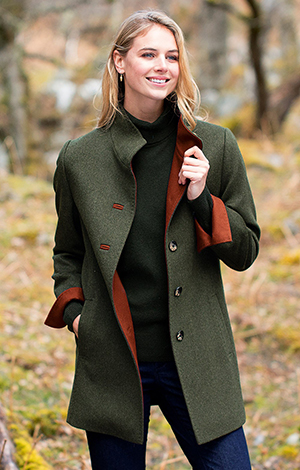 Corduroy
Cord is another great autumn season fabric. Made from cotton that is textured with lines called 'wales', it is relatively lightweight and quite often comes in shades that complement the season. The key to successfully wearing cord is to only wear one item at a time. When worn right, a cord garment can make an outfit wonderfully rustic. Swap your cotton shirt for a cord one like our
Fine Print Cord Shirt
; you'll find it just as soft but slightly thicker. Our tailored
Cord Jacket in tan
is great for adding a seasonal touch to your outfit as well as providing lightweight protection against the elements.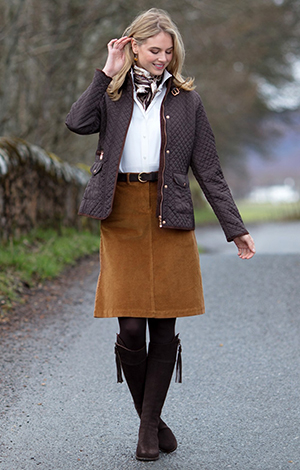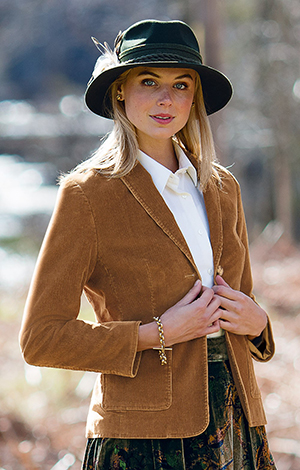 Waterproof
With the

inevitability

of seasonal showers, it is important that you have the right clothing so you can make the most of being outdoors amongst the gorgeous autumnal colours. The classic Mac wins every time when it comes to a stylish, water resistant jacket. Our 3/4 Length Mac is lightweight and made from a Vertile-like fabric designed by Halley Stevensons of Dundee, Scotland. We know it looks great no matter what you wear it with. A wax jacket is also a must-have for wet days. We've got a fantastic selection to choose from including our own designs as well as top brands such as Barbour.