In Scotland the schools are already out for the summer, the sunlight is shimmering on the lochs and rivers, and there's a distinct holiday feel in the air as people head for the hills or the wild coastline and beautiful Scottish islands. Along with the smell of fresh sea air, the scent of wild thyme on the hills and the soft perfume of wildflowers on the machair, one of the most evocative aromas of summer is a mouth-watering barbecue. Why is it that food always tastes better outdoors? And why are some of the best parties the ones that involve an impromptu gathering of friends and family, relaxing and sharing food simply cooked over hot coals?

Make the most of the summer season with barbecuing inspiration from our Butchery - we have a wide range of products which can be ordered from Mondays to Thursdays for next-day delivery across the UK. All our meat is sourced locally from northern Scotland and reared outdoors in the fresh Scottish air.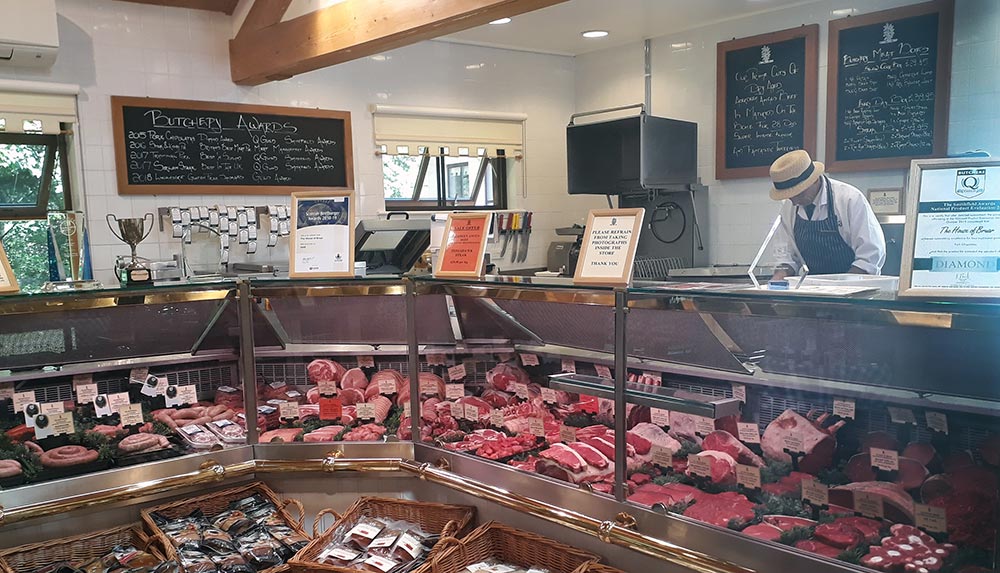 There's something for everyone in our range of succulent sausages and brilliant burgers. Handmade by our in-house butchery team.
Our classic pork chipolatas were named Diamond Champion at the prestigious Smithfield Awards and are a fine example of a simple Scot's recipe followed to perfection; other award winners include our venison sausages and our honey-roast pork sausages. Or try something a little different with our pork and black pudding sausages or tasty herbed lamb sausages.

Our extensive range of burgers includes classic beef and onion burgers and scrumptious pork and black pudding burgers. Or perhaps experiment with something more exotic: the hot and spicy Mexican steak burger, or the South African-inspired Boerewors burger.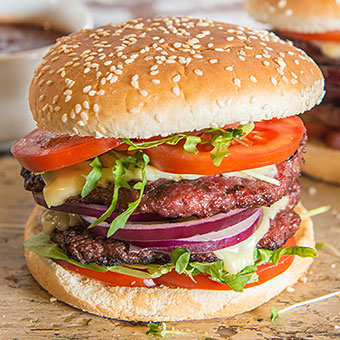 Whether you prefer your burgers and sausages sandwiched in a soft roll or simply served alongside other barbecued meats, piquant relishes and mustards made in Scotland by Edinburgh Preserves are the perfect way to complement them. The Chutneys and Relishes Collection includes the taste-bud tantalising flavours of spicy tomato, sweet beetroot, caramelised onion and apple and cider. Or maybe dare to heat things up a bit with the Caribbean Condiment Collection which includes Jamaican Marinade and Caribbean Curry Paste as well as a selection of Hot! Hot! Hot! sauces and mustards featuring habañero and scotch bonnet chillies.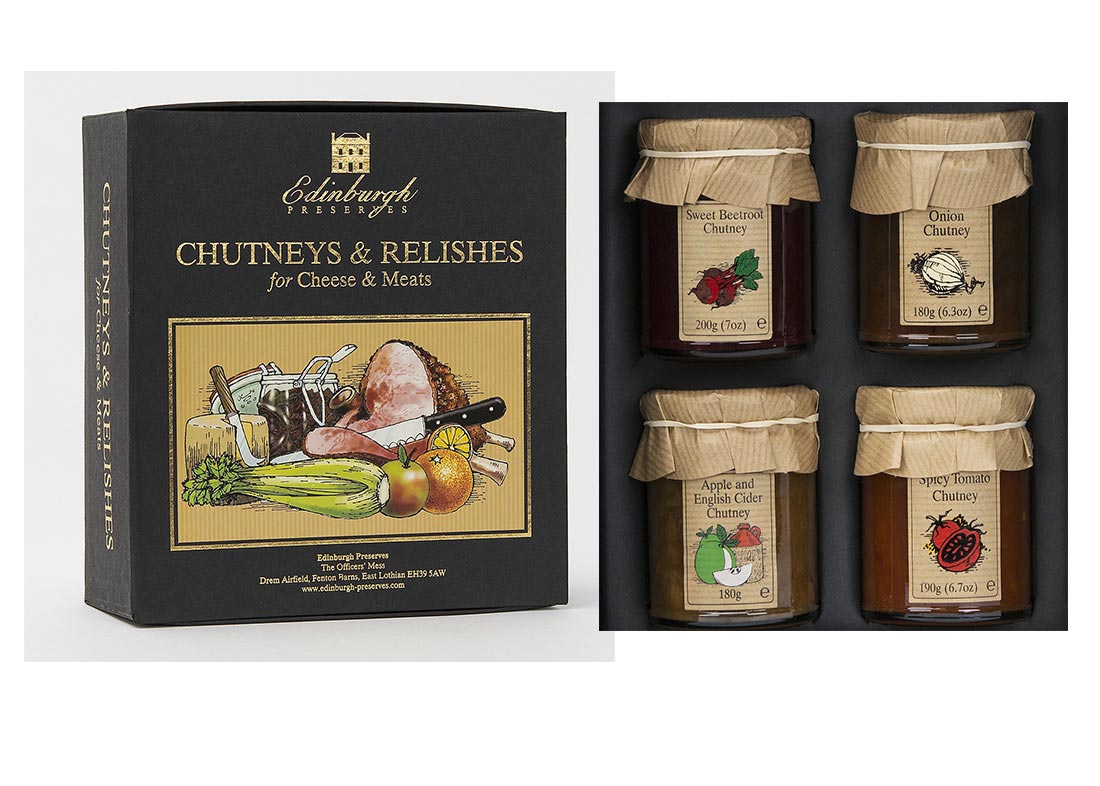 There can be few finer treats than a delicious steak cooked on the barbecue and Edinburgh Preserves have created their Steak Condiment Collection to provide the perfect mouth-watering accompaniments: horseradish sauce, beer and black peppercorn mustard, English mustard and their own special recipe barbecue sauce.

When it comes to selecting the best cuts of prime Scottish meat for the barbecue, The House of Bruar's own Master Butcher, Gilbert Mactaggart, recommends our locally-raised Aberdeen Angus Rib-Eye steaks, dry aged for 28 days for flavour, a cut which has wonderful marbling for succulence and flavour. He also recommends tasty Scottish Lamb Gigot Chops, which are even more sublime when marinated in a little olive oil, garlic and fresh rosemary.

For the more health-conscious, our venison steaks from the Sutherland hills are naturally lean and low in saturated fat. Try Gilbert's own special marinade recipe (see below) to bring even more mouth-watering moisture and flavour to your barbecued venison.

Whichever cuts of meat you choose, marinade before cooking or rub with a little sunflower oil and a sprinkling of salt and pepper; then sear over hot coals to caramelise the outside; cook to taste, and serve with an assortment of fresh salads and a simple and summery salsa verde on the side:

House of Bruar Simple Salsa Verde (serves 4)
A garlic clove, peeled

Small bunch of flat-leaf parsley, leaves stripped from stalks

Small bunch of fresh basil

Small bunch of fresh mint, leaves stripped from stalks

2 anchovies

2 teaspoons small capers

1 teaspoon mustard (for added zing, we like Edinburgh Preserves Black Balsamic Mustard; but if you like to turn up the heat a bit then use Edinburgh Preserves Hot English Mustard)

1/2 teaspoon sugar

A pinch of sea salt and some freshly ground black pepper to taste

2 tablespoons House of Bruar olive oil infused with lemon
Chop the herbs, garlic and anchovies as finely as possible and place in a bowl. Stir in the other ingredients and mix thoroughly.

Gilbert's Marinade for Venison:
In a zip-lock bag combine the juice and grated zest of two oranges, four tablespoons of House of Bruar olive oil infused with lemon a tablespoon of Modena balsamic vinegar, a dozen juniper berries, a bay leaf and salt and pepper to taste. Add your venison steaks to the bag, seal and allow to marinade for at least two hours before cooking.