Browsing through the delights of our Food Hall, a feast for the senses awaits you. Not only do we have products from our own on-site butchery, but we also have a fantastically stocked drinks section, a huge range of cheeses and items from our deli, smoked fish and a wonderful selection of every kind of treat, both sweet and savoury. As the Home of Scotland's Natural Larder we have built upon years of experience to stock only the best of the best, placing emphasis on traditional, natural produce that is fresh, full of flavour and locally sourced from suppliers that we know and trust.
Our Butchery
Nowhere else in Scotland will you find such an impressive selection of locally sourced, award winning
meats
,
pies
,
sausages
and
burgers
, all cut and handcrafted using traditional methods and available to buy online.
From tender cuts of prime Angus beef to our seasonal selection of wild game which includes venison, grouse and pheasant, our comprehensive range brings you the true taste of Scotland.
From tender cuts of prime Angus beef to our seasonal selection of wild game which includes venison, grouse and pheasant, our comprehensive range brings you the true taste of Scotland. So whether it's bangers and mash you'd like to make for dinner or a roast with all the trimmings for lunch, we can guarantee the meat will be the tastiest you can find.
SHOP BUTCHERY →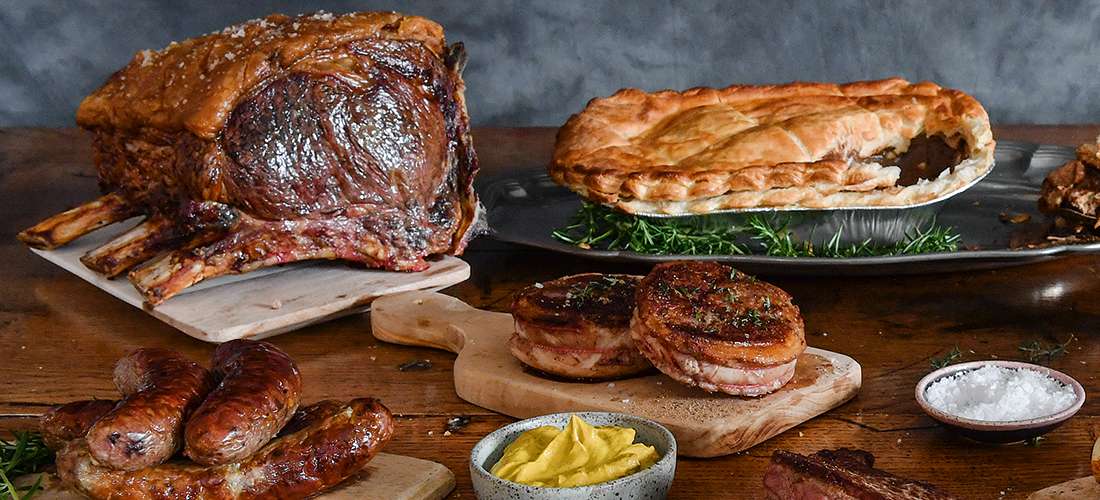 The Cheese Counter

With over 150 different cheeses from around the UK and Europe, our cheese counter is your one stop shop for the most delicious cheese selection in the Scottish Highlands. Choose from creamy Scottish cheddars hailing from the islands as well as silky-smooth Alpine cheeses and wonderfully rich blue and hard cheeses. Our knowledgeable cheesemongers have selected the most stunning and enticing cheeses for everything from your cheese board to your fondue.
SHOP CHEESE
→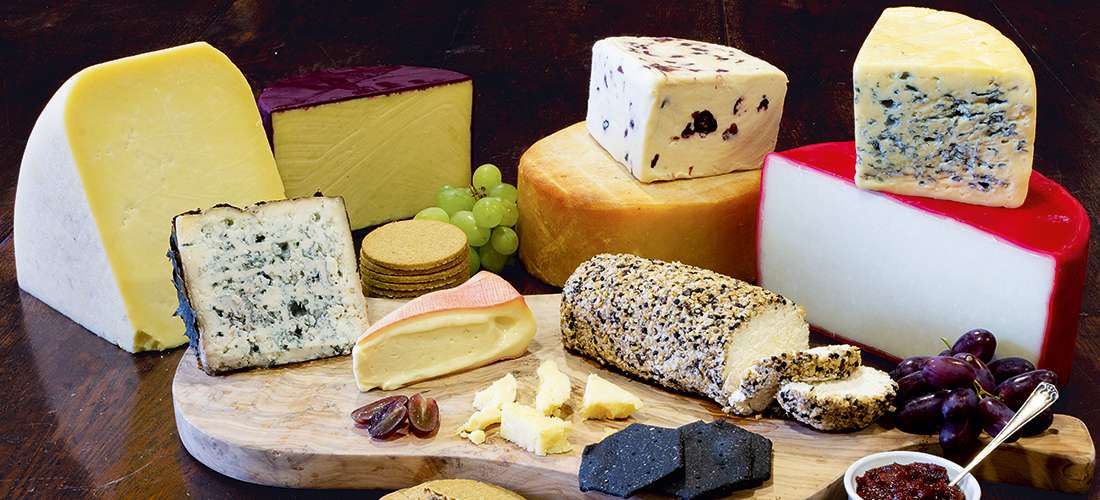 Charcuterie and Pies
We offer
a great range of cooked and cured meats, pies and Scotch eggs, all carefully chosen by our expert buyers to guarantee the satisfaction of every palate. Our
Huntsman Pie
which is layered with prime British pork meat, succulent chicken breast and topped off with a delicious sage and onion stuffing is fit for the finest of picnics, as are our Gold Star winning
Scrumpy Scotch Eggs
which are filled with a unique pork and apple filling. Impress guests with the world's greatest ham
Berlotta Iberica
- a favourite of our Chairman - and make the most delicious sandwiches with our very own
Scottish Honey and Mustard Ham
, cooked in-house to ensure the flavour and texture is perfectly balanced.
SHOP CHARCUTERIE
→
SHOP PIES
→


Smoked Scottish Fish
Selected from the crystal clear waters of Scotland's coasts and rivers, our collection of smoked fish is the largest in Scotland and even includes our
own brand of Smoked Salmon
created using traditional smoking techniques. We stock a diverse range of premium products including jewel-like
caviar
s
from Royal Warrant Holders The Inverawe Smoke House
as well as wonderfully creamy
terrines
and award-winning
pates
, perfect for serving on oatcakes.
SHOP FISH
→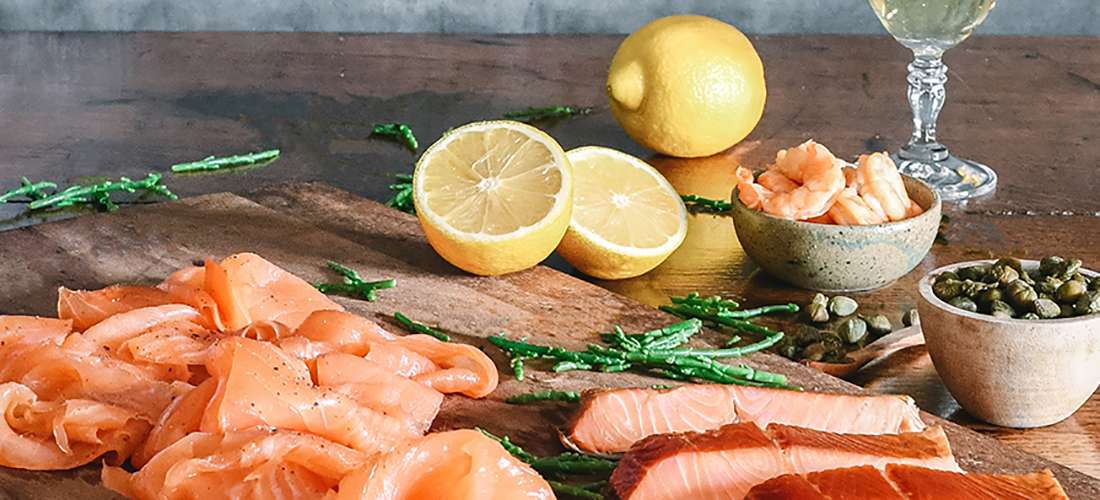 The Drinks Room
A rich complexity of flavours await you when you browse our
drinks collection online
. With an impressive range of
Scottish gins, whiskies and liquors
you are guaranteed to find the perfect tipple. If you're hosting a dinner party our House of Bruar
French wines
and our fruity
Champagne
are all you need to keep glasses topped up. Finish off the meal with a delicious bramble or sloe gin liquor.
SHOP
DRINKS ROOM
→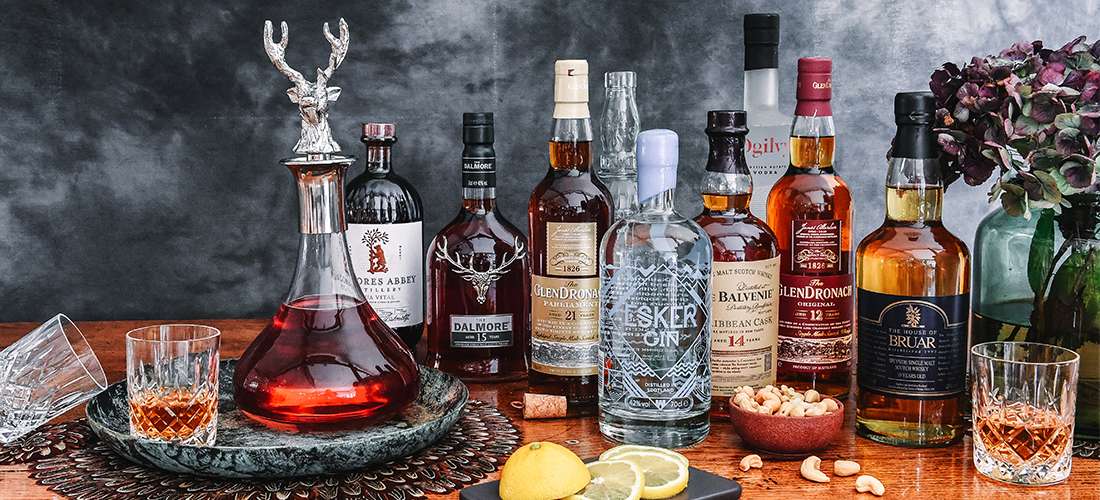 The Bakery
For those with a sweet tooth, our selection of cakes, bakes and sweet treats are just what you need to celebrate any occasion, from family parties to afternoon tea.
With our emphasis being on quality and provenance we are proud to sell the most amazing selection of baked goods from local family owned and family run bakeries including Campbell's Bakery in Crieff as well as the iconic Scottish family run bakery Walkers, renowned for their traditional shortbread and fruitcakes.
SHOP
BAKERY
→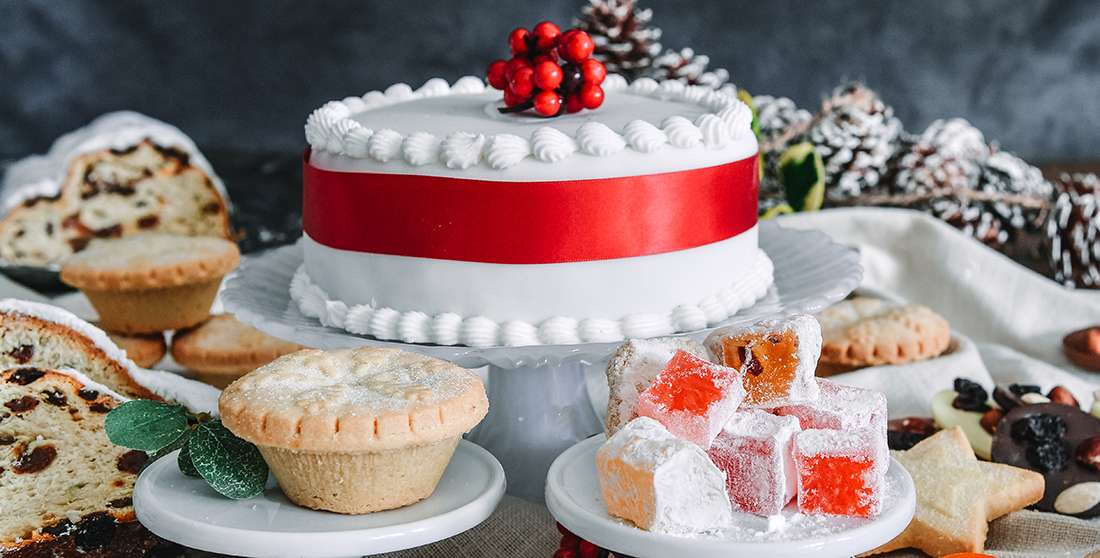 Confectionery

We have searched throughout the UK and beyond to bring you the most marvellous mouth-watering selection of sweets, chocolates, toffees and fudges you could imagine. As well as our exclusively created own brand chocolates, we stock over 20 different types of the finest truffles from Royal Warrant holders Charbonnel et Walker, and in store we have an extensive range of Turkish Delight from Turkish confectionary specialists Hazar Baba.

SHOP CONFECTIONERY
→