We hope you have enjoyed browsing through all our new pictures online and in our catalogue. We had a fantastic time shooting in stunning settings in Perthshire and East Lothian, and we thought you might be interested to know a little more about the spectacular locations behind some of our key images.

All the venues and businesess featured are contactable through their details given below and the garments are available to buy online and in store.
Blair Atholl Castle


Blair Castle gives you the opportunity to see Scottish history through the lives of the Atholl Family. Their collections of furniture, arms, china, lace and portraits speak for themselves.
For over 19 generations the Stewarts and Murrays of Atholl have been adventurers and politicians, Jacobites and Royalists, entrepreneurs and agriculturists, soldiers and scholars.

For over 19 generations the Stewarts and Murrays of Atholl have been adventurers and politicians, Jacobites and Royalists, entrepreneurs and agriculturists, soldiers and scholars. They have made fortunate marriages and have almost all in one way or another made their mark. Blair Castle is located just two miles away from The House of Bruar and is open to the public during the summer months.
Taking its name from its first recorded occupants, King Edward 1st's bowmen in the 13th century, Archerfield is a magnificent private 550-acre estate. At the centre of the estate is Archerfield House, regarded by the architectual world as being of outstanding value. Nowadays it boasts two world-class golf courses, an impressive Clubhouse, a stunning range of accommodation options and a multi-award winning Spa.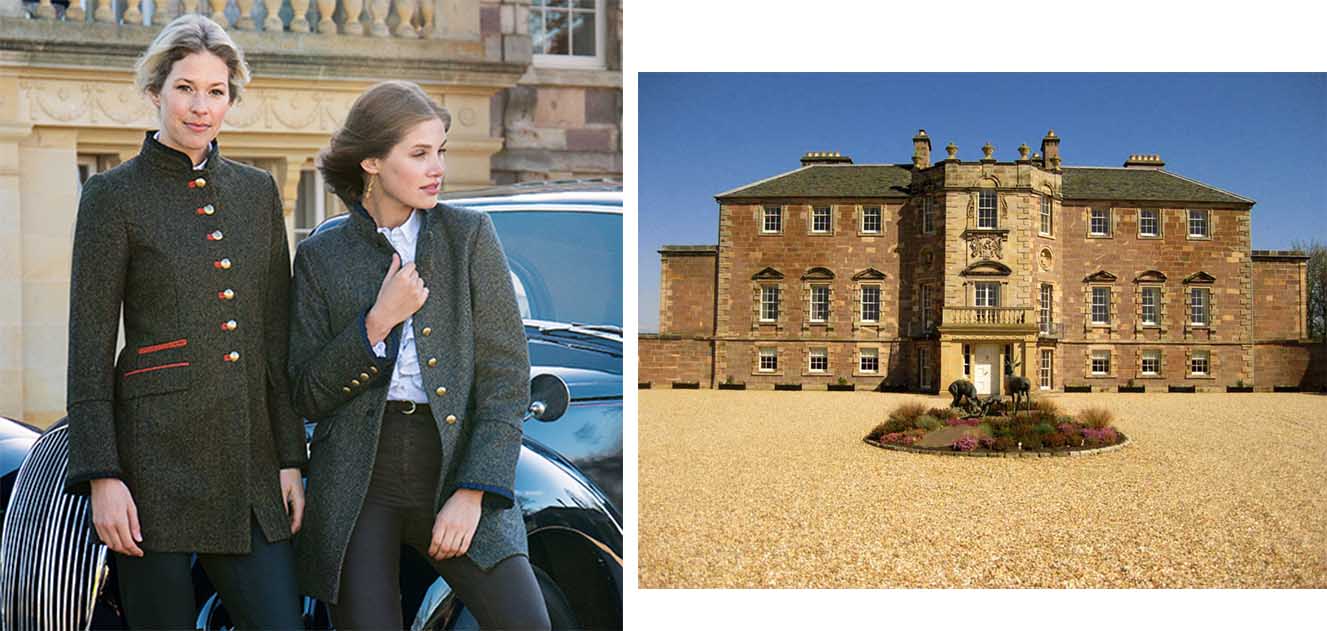 Rannoch Estate
The 20,000-acre estate surrounds the Scottish home of Lord and Lady Pearson of Rannoch. The estate provides first class stalking and hind shooting, with about 70 stags and 80 hinds being shot each year and grouse being shot over pointers. The estate can also provide exceptional trout and pike fishing and there is also a tennis court if you tire of hunting and fishing.
www.rannoch-estate.com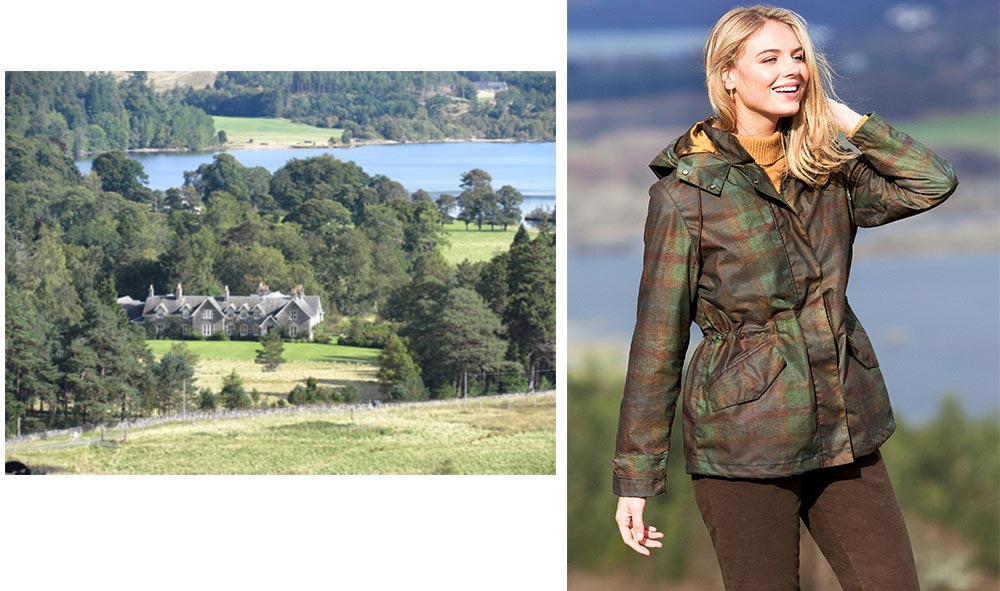 Dunalastair Estate
Situated in the breathtakingly beautiful glen of Rannoch, Dunalastair is a traditional Highland estate of around 17,000 acres which has been home to the Bunten/de Sales La Terrière family for 120 years. This unspoilt estate is the place to see all manner of wildlife from ospreys and red squirrels to pine marten, otters and of course deer, buzzards, grouse and many more birds.

Available for hire on the estate are nine holiday cottages where you can relax and enjoy the magnificent views and Scottish country lifestyle.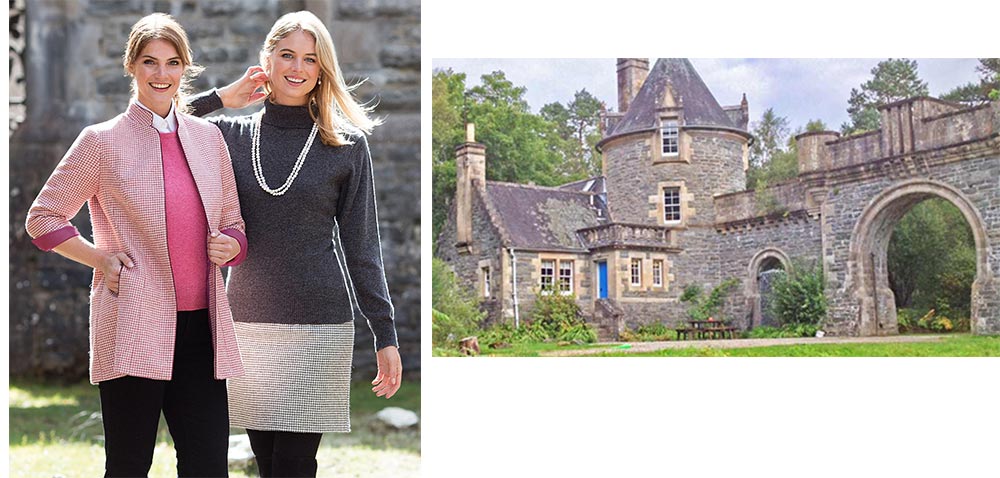 Gilmerton House
Gilmerton House near North Berwick in East Lothian is an elegant Georgian home owned by the Kinloch family, whose illustrious ancestors have lived there for thirteen generations since 1655.

In many of the rooms portraits of the Kinloch family look down from the walls. Amongst them you'll find Sir Francis Kinloch who become the Lord Provost of Edinburgh and established the Kinloch's family in the aristocracy. For over 30 years this beautifully restored house has been operating as a successful exclusive use private events venue. From weddings to clay-pigeon shooting and private parties complete with your own butler, Gilmerton House is a first class venue.
www.gilmertonhouse.com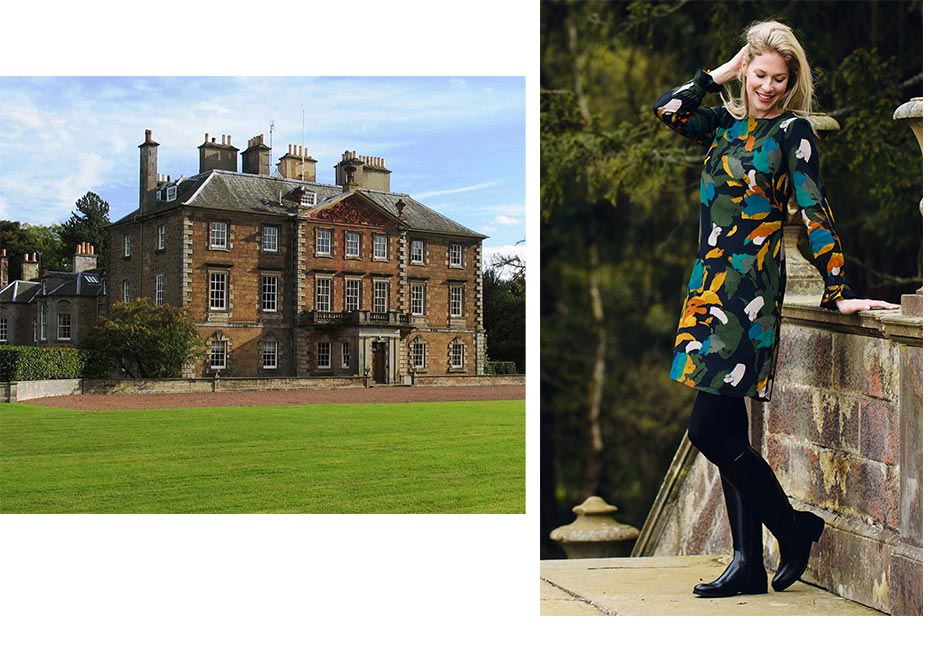 The Log Cabin at Ravensburgh
Located high above the beach on Scotland's Golf Coast in East Lothian, the site offers amazing panoramic views along the vast stretch of sand to the Bass Rock, May Island and Firth of Forth.

Not your ordinary private hire site, the Log Cabin at Ravensheugh Beach is steeped in local history. Back in 1960, the 12th Earl of Haddington (grandfather of the present Earl) arranged the construction of a beach log cabin in traditional Canadian style for his wife, to remind her of her native Canada.
www.logcabinravensheugh.co.uk/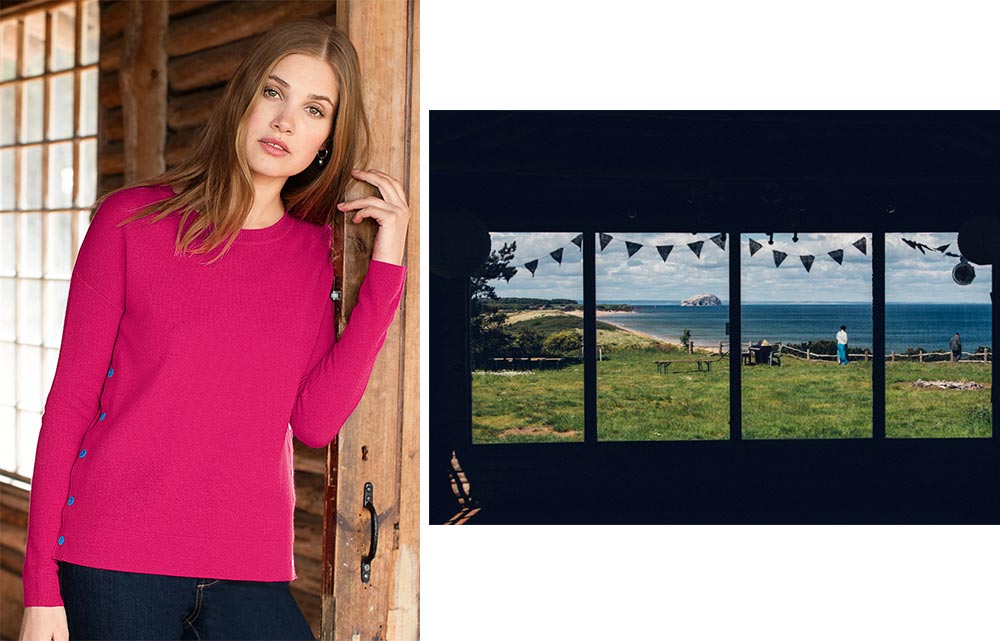 Gardrum Gundogs
Gardrum Gundogs provides individual training to owners of all breeds of dog, and specialise in the training of gun dogs, helping owners to train, understand and create a bond with their dogs. The owner of the company, James Hutton, kindly lent us Bracken for a day of catalogue shooting, and he was every bit the perfect model dog.

Email James Hutton: [email protected]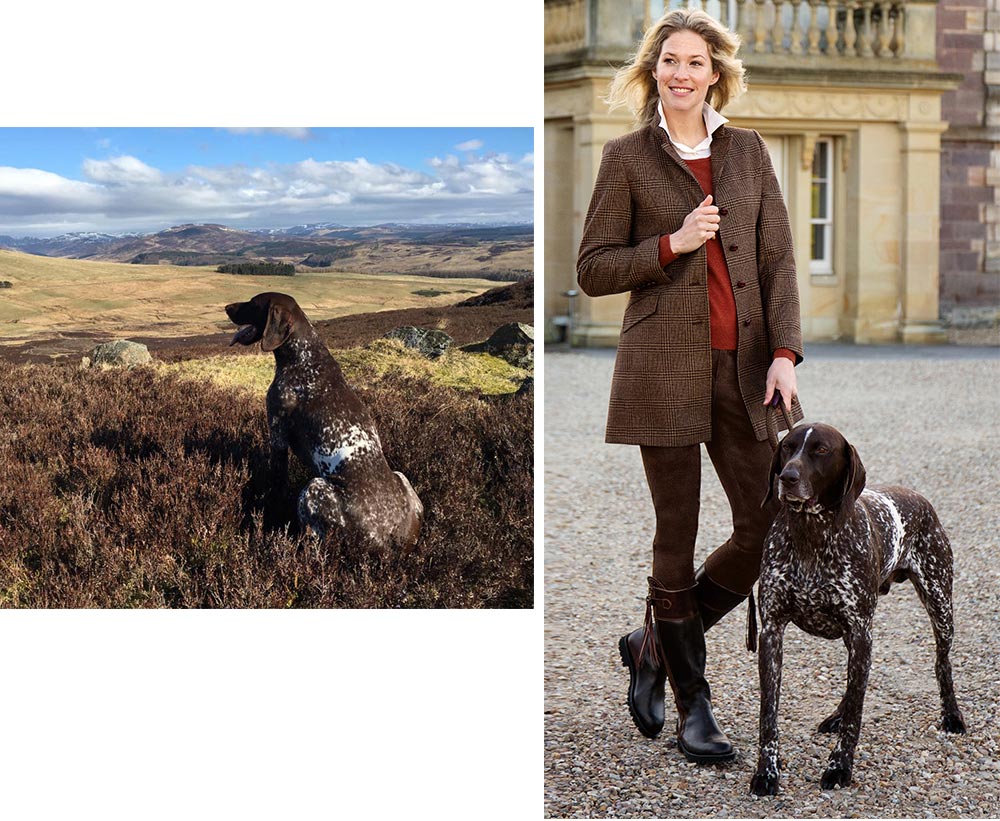 Bill Dalgetty Vintage & Classics
Bill Dalgetty Vintage & Classics provides a comprehensive restoration and repair service to protect and preserve the original integrity of the classic and vintage motor vehicles in their care.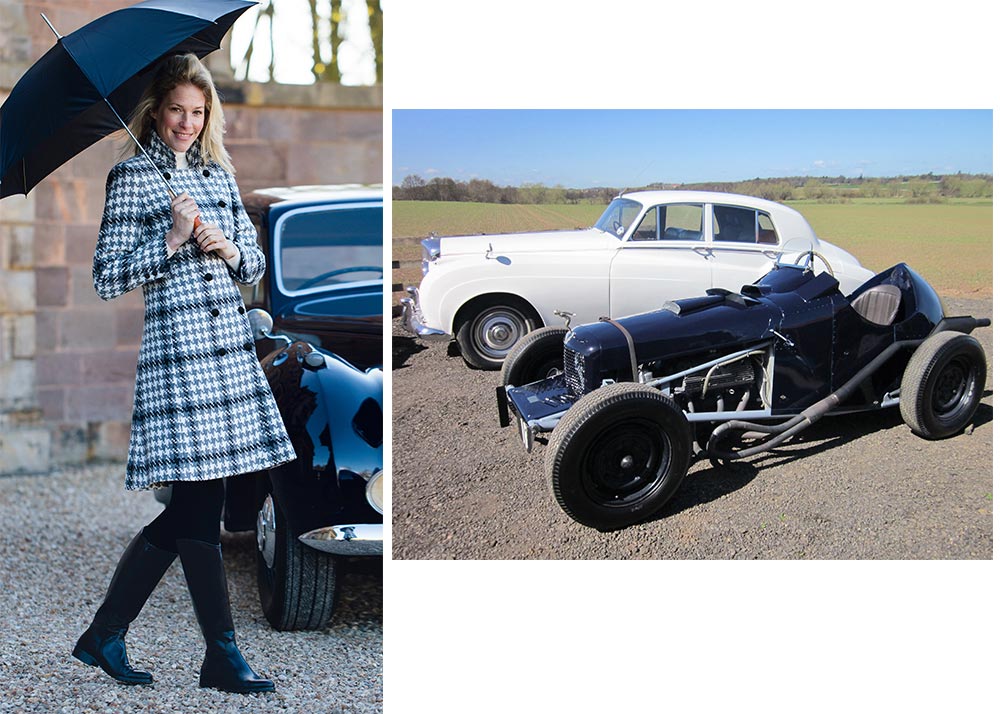 All of the items of clothing that are featured in the pictures are available to buy online and in-store. For enquiries about the venues featured in this post please contact them directly.