Best Wedding Gift Ideas to Delight the Happy Couple
Get your friends something special on their big day with our selection of incredible gifts from exceptional brands and unique collections.
Contents
Highland Stoneware Large Flared Bowl
Practical as well as decorative, this Highland Stoneware bowl is perfect for couples to help set up their home together. Featuring a striking hand painted scene that beautifully captures the wild spirit of the remote Scottish landscape, this beautiful bowl will make an interesting talking point in any home.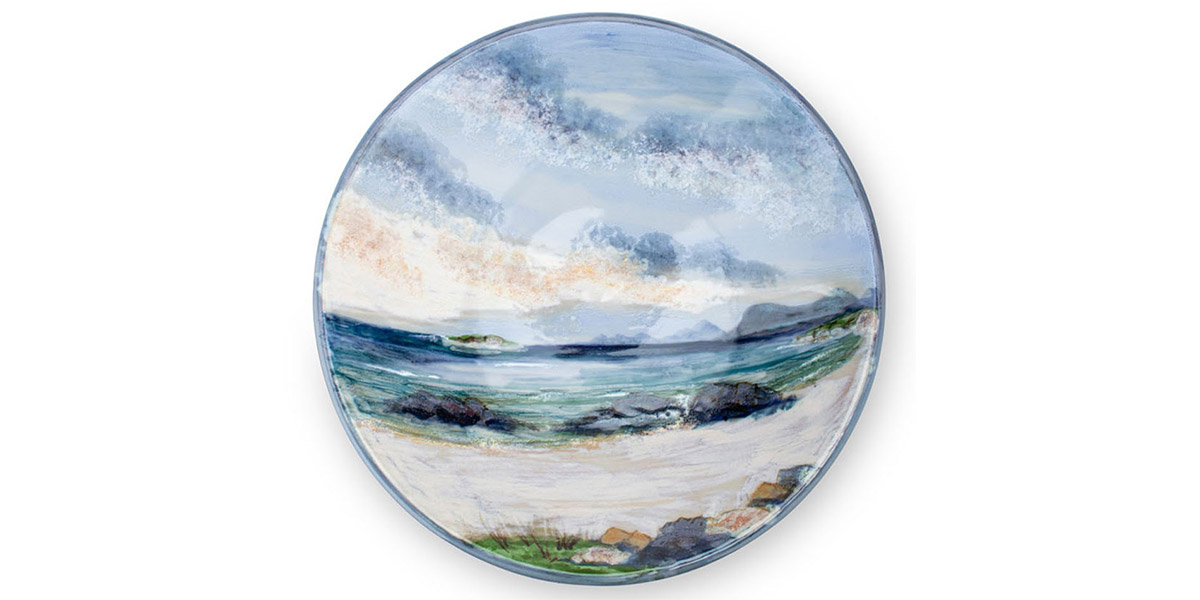 Champagne Cork Cruet Set
For the couple who likes to celebrate food and good times, this luxury champagne cork cruet set will make an ideal gift. This set brings timeless elegance to your dining table making it the perfect addition to any home.
Four Person Wicker Hamper
A lovely way to bring your loved ones together for a picnic outing, our four person wicker hamper makes an ideal gift for couples who enjoy being in the great outdoors as well as delighting in luxury. Expertly hand-crafted, these wicker baskets are strong and have leather straps and handles to make them nice and easy to transport. This basket includes; a set of four knives, forks and spoons, four plates, four wine glasses, a bottle opener, salt and pepper shaker, four cloth serviettes, picnic blanket and storage compartments to keep your fresh foods safely stowed.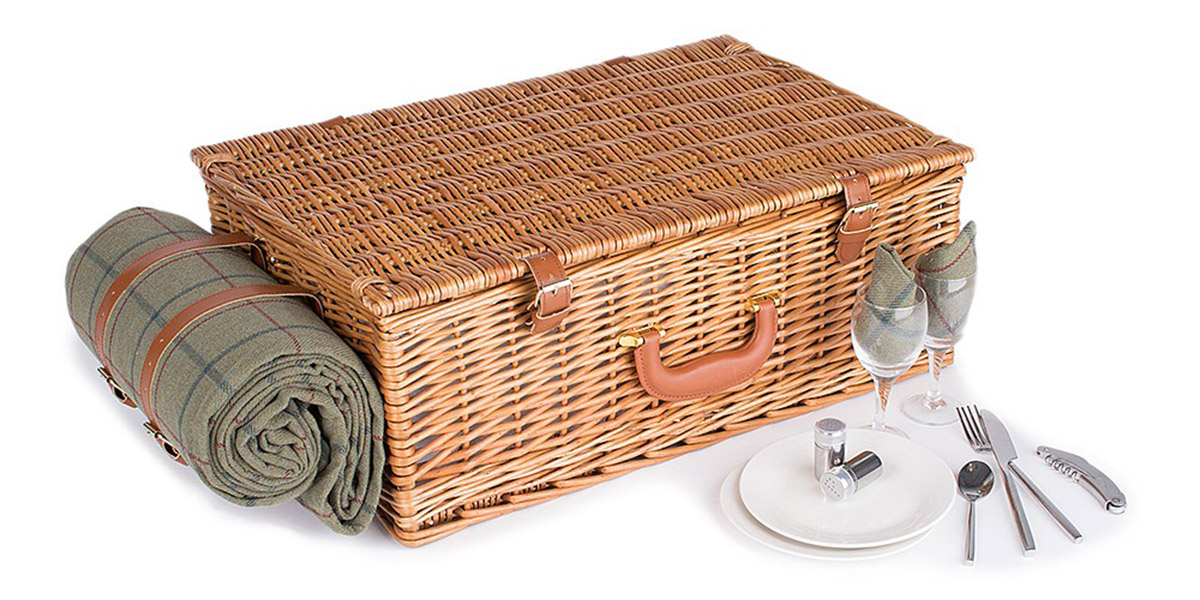 Stag Head Decanter
Ideal for those couples who enjoy a fine wine or port, our stag head decanter would make the perfect accompaniment to a country house dining room or a striking feature in a modern kitchen. Serve your guests (and yourself) in style!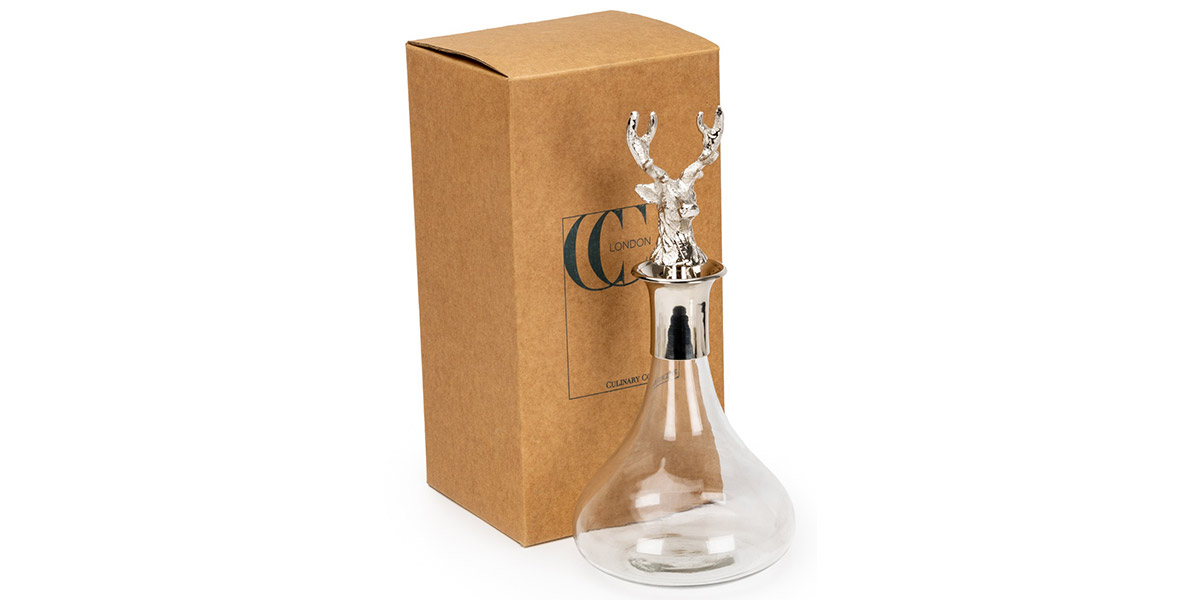 Merino Herringbone Quilt
Incredibly soft and intricately woven by expert Scottish craftsmen, this merino herringbone throw is a luxurious gift that will dress up the bride's home beautifully. The fine knit flaunts a delicate herringbone pattern that is contemporary in style, while the 100% extra fine merino wool guarantees a soft, silken finish.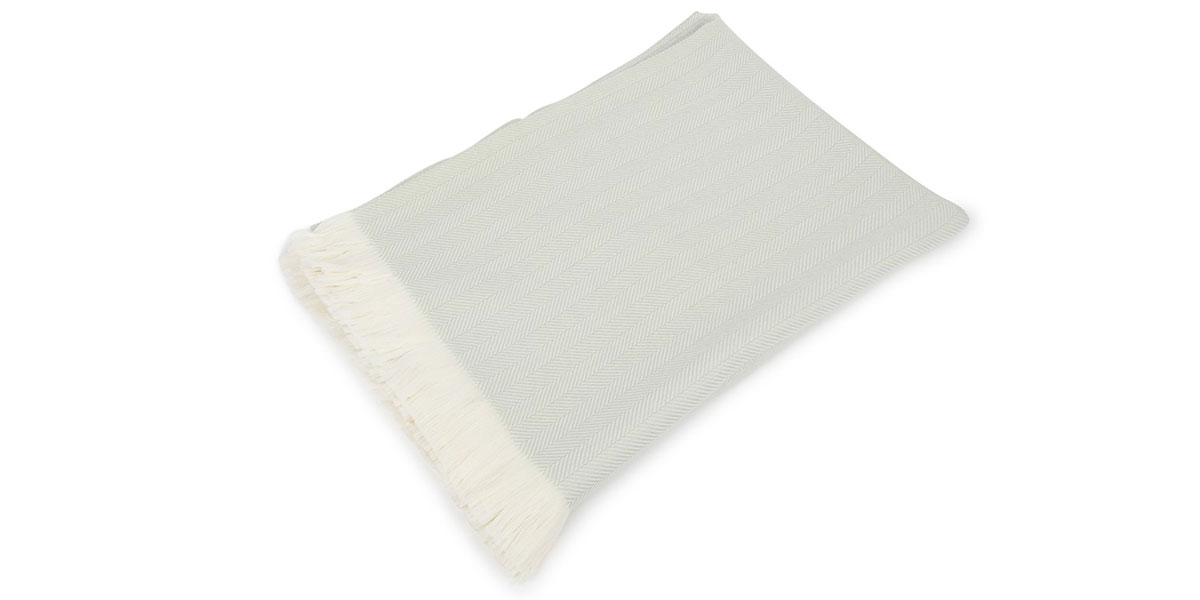 Herend Jewellery Tray
Give the bride a gift that royalty would approve of! Since 1839 Hungarian company Herend have been setting the standard in porcelain manufacturing. Their creations are enjoyed by Royal and noble families worldwide and make treasured wedding gifts, with this jewellery tray being no exception.

SIlver Plated Seashells
These silver plated shells will make a memorable gift for the bride who likes pretty trinkets. The natural and intricate beauty of the oceans is reflected in these silver plate seashells which are hand-finished to create wonderfully collectible gifts.

Midnight Peacock Glasses
For the bride who likes to entertain in style, these beautiful mouth-blown and hand-crafted glasses will be very well received. Each glass features a stunning peacock pattern cut on its mirror-finish black surface which lets the golden interior shine through and gives a spectacular reflected effect inside.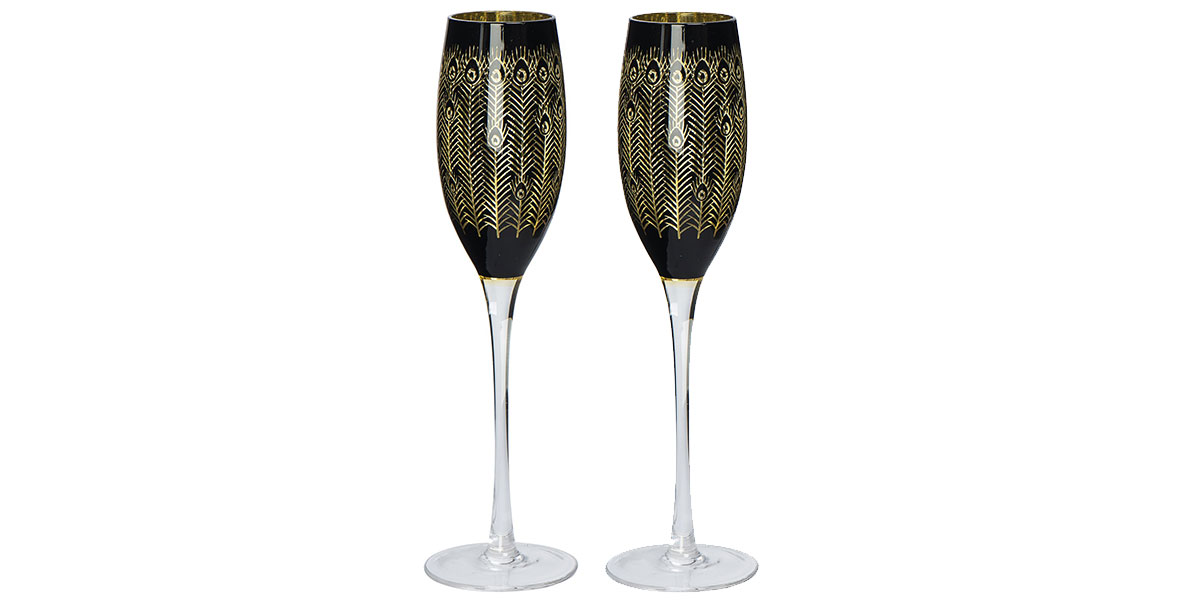 Leather Wine Cooler
This leather wine cooler makes a unique present for any wine enthusiast or a groom who loves a fine bottle of wine. It is not only practical, but this luxurious wine cooler is hand made from premium leather and vegetable tanned using only natural dyes, making it a stunning addition to any dining table and a real talking point.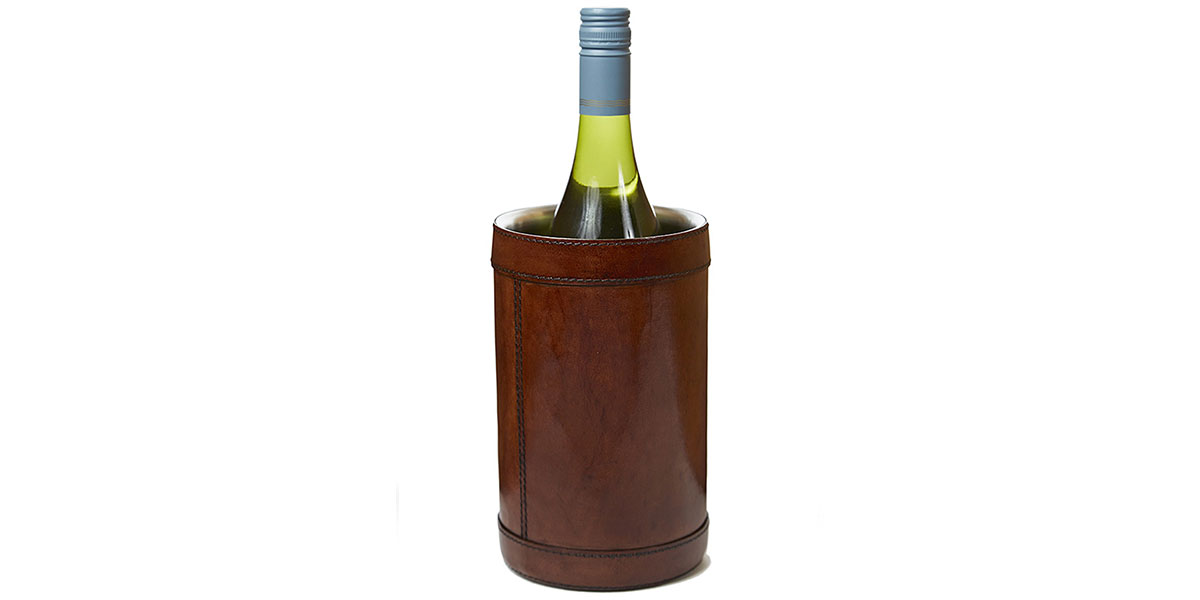 Small Silver Plated Stag Head With Bowl
For the groom who loves to host and entertain, this small silver plated stag head with bowl is the perfect way to serve nibbles, dips and condiments with a flourish of stately Highland style. Cast in aluminium and plated with nickel to retain a high shine finish, the bowl and stag's head sculpture can also be used separately, making this a versatile and elegant item of tableware.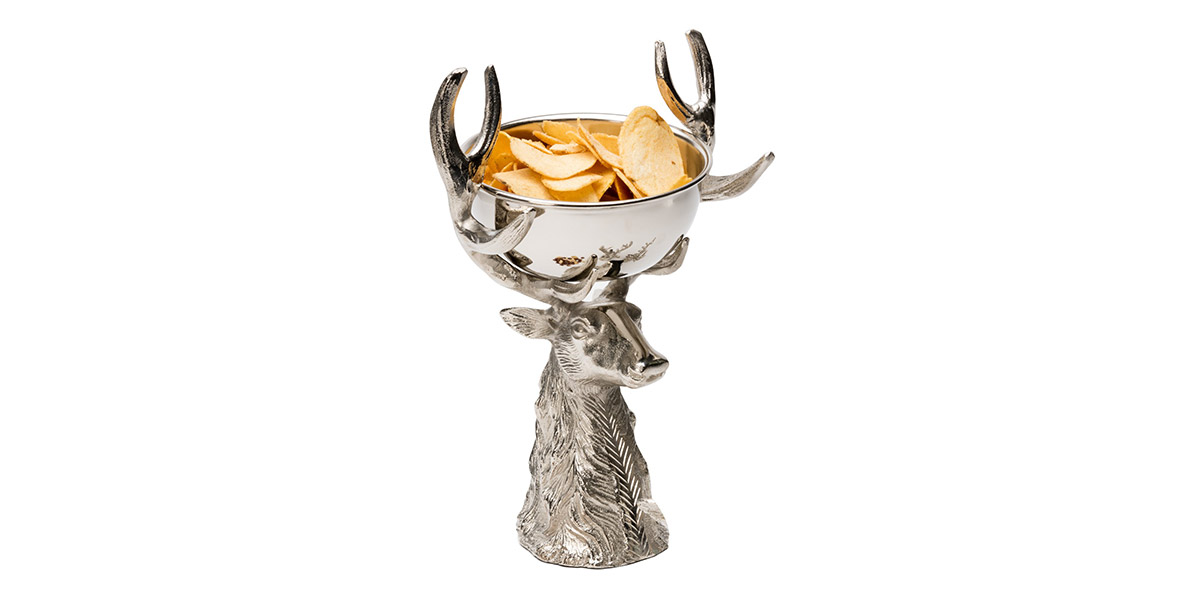 Burns Crystal Set of Six 100z Whisky Glasses
Perfect for the groom who loves a dram, this set of six whisky glasses will make a delightful gift. Handcrafted in Scotland by skilled glass makers, these whisky glasses from Burns Crystal are adorned with elegant engraving inspired by Scotland's wildlife, making them particularly unique and special.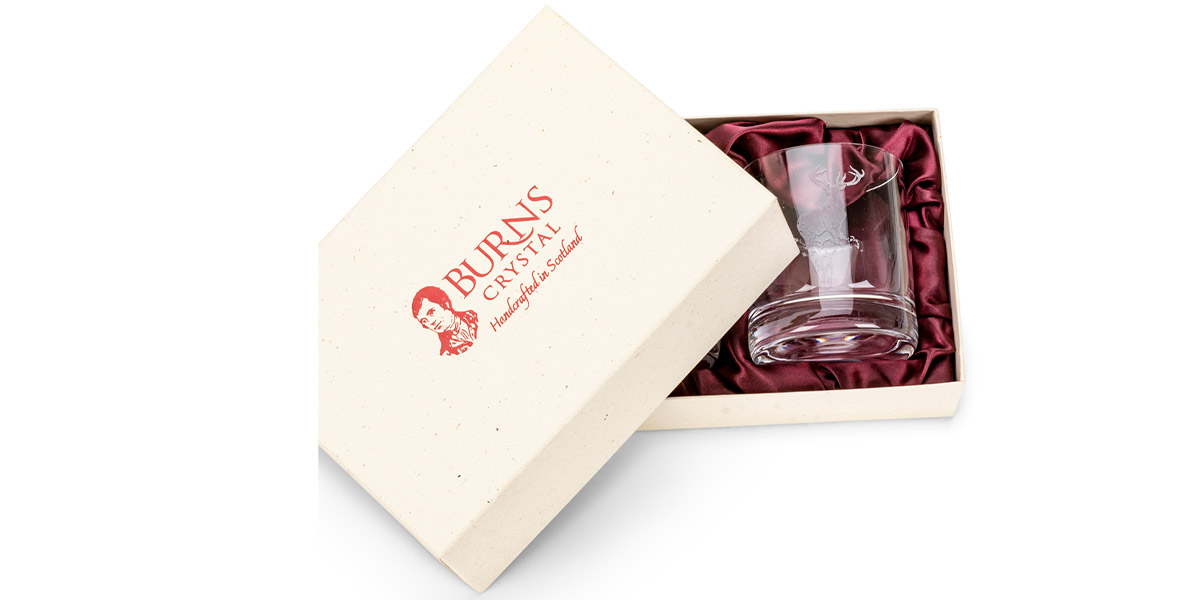 Regatta Clock
A must-have for any home,this Regatta clock will make a thoughtful gift for anyone with a love of the sea, as well as an appreciation for timeless, traditional design. Mounted on a hardwood plinth with a cast brass case, it is sure to be a striking addition to your home.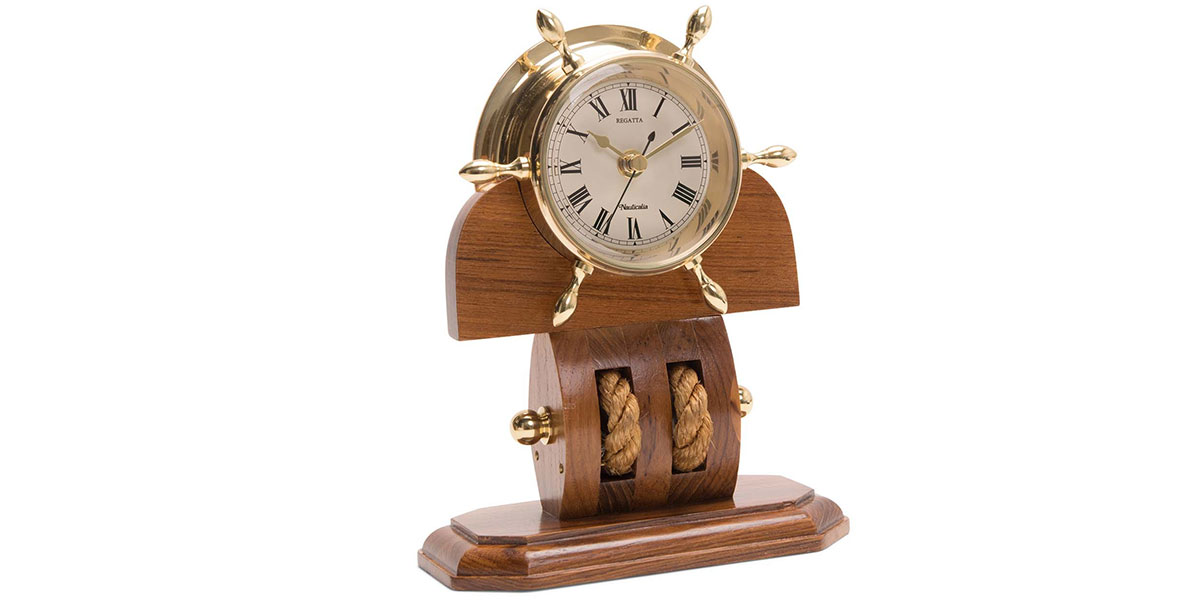 Antler and SIlver Candelabra
For the couple that enjoy entertaining, this candelabra made from stag antler sourced from the Scottish Highlands makes a stunning gift which is full of character and natural charm. The stag is known as the "Monarch of the Glen", and this strikingly different candelabra certainly makes a regal addition to any dining room or study. Handcrafted in Great Britain, each one is utterly unique in terms of shape and patination, and will certainly make a talking point that will be admired and enjoyed for many years to come.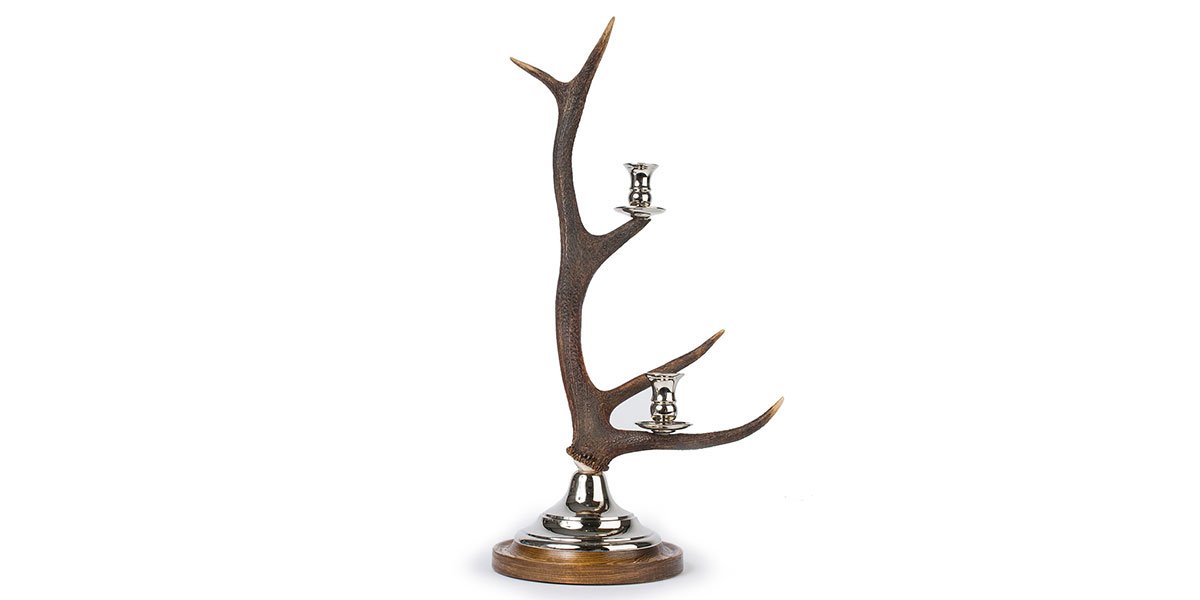 Abbeyhorn Set of Six Steaks Knives and Forks
Handcrafted from ethically sourced deer antler, this spectacular set of six steak knives and forks is a fantastic gift for those that have a penchant for fine dining. Presented in an elegant storage box that really sets off the quality of the craftsmanship contained within, each handle has its own unique texture, shape and colouration, making this a beautifully organic addition to any table.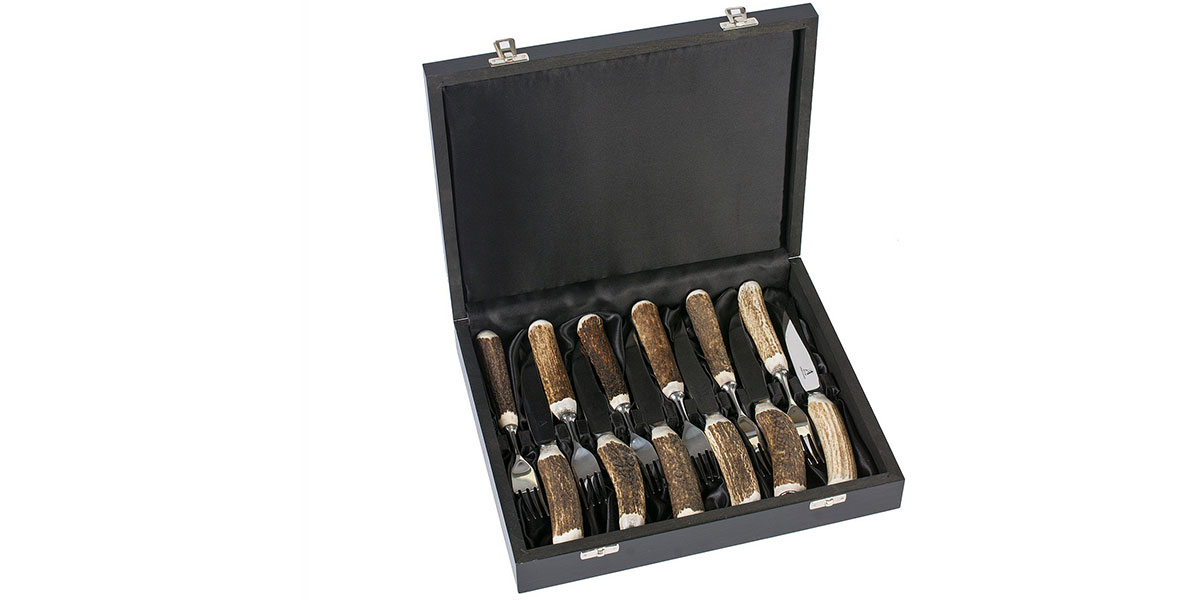 Stag Champagne Cooler with Stand
Fill with delicious punch or use as an ice bucket to chill wine and Champagne bottles to keep guests happy all night long! This Champagne cooler from Culinary Concepts is a gift that will surely wow any happy couple. Cast in aluminium and plated with nickel to retain a high shine finish, the bowl also can be removed from the stag's head so the two pieces can be enjoyed separately making this a versatile and elegant item of tableware.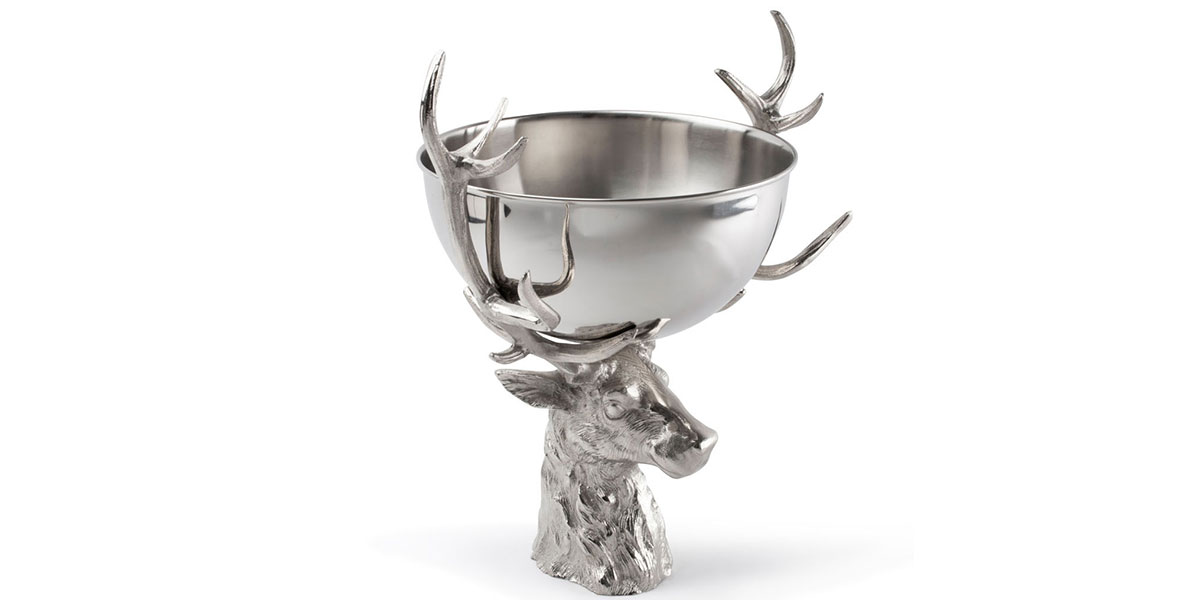 Large Tumbler Candle
A luxurious and thoughtful gift that any couple, bride or groom is sure to love, The Isle of Skye Candle Company brings you these large tumbler candles. Hand-poured at their workshop in the dramatic northwest Highlands of Scotland, these eco-friendly candles are made with soya wax so they don't impact the environment, and each of the heavenly aromas has been designed to recreate a sense of Scotland and its natural wilderness. With an incredible burn life of up to 45 hours you will have plenty of time to experience the natural aromatherapy this company is famous for.

Silver Plated Photo Frame
The perfect wedding gift for any couple! Display your most treasured memories from your wedding day or any other special occasion in this classically elegant silver plated photo frame whose minimalist lines perfectly complement any photograph.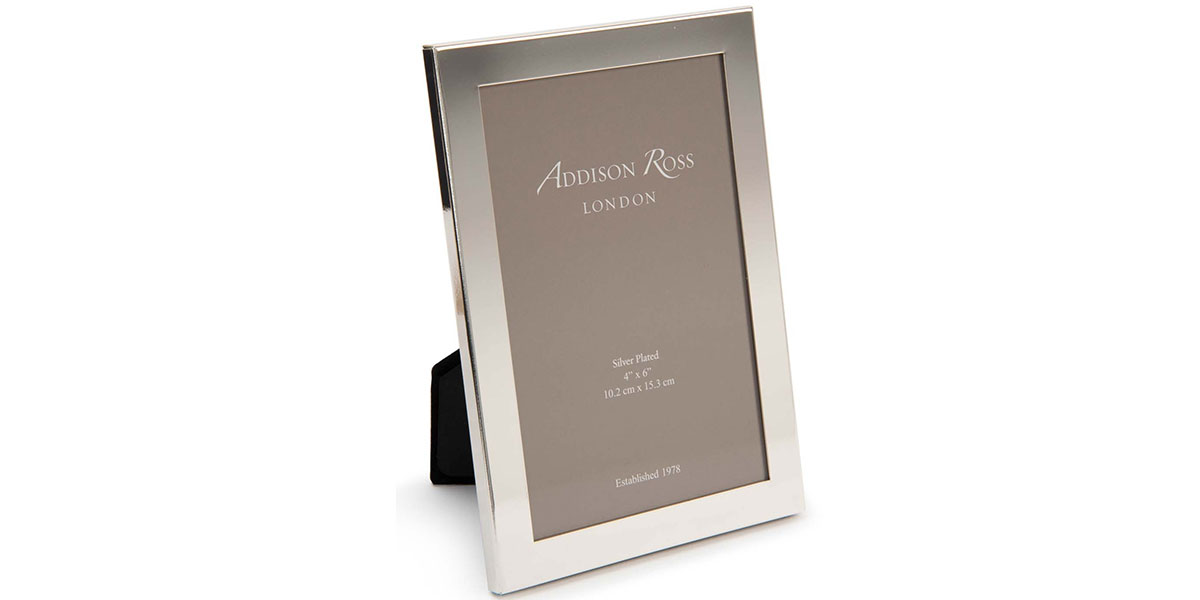 Stag Head Hurricane Lantern
A lovely addition to any home, these lanterns make a unique and special gift. Clustered together in a group, these lamps make a spectacular centrepiece on the dinner table or by itself, and are sure to be a striking feature of any room.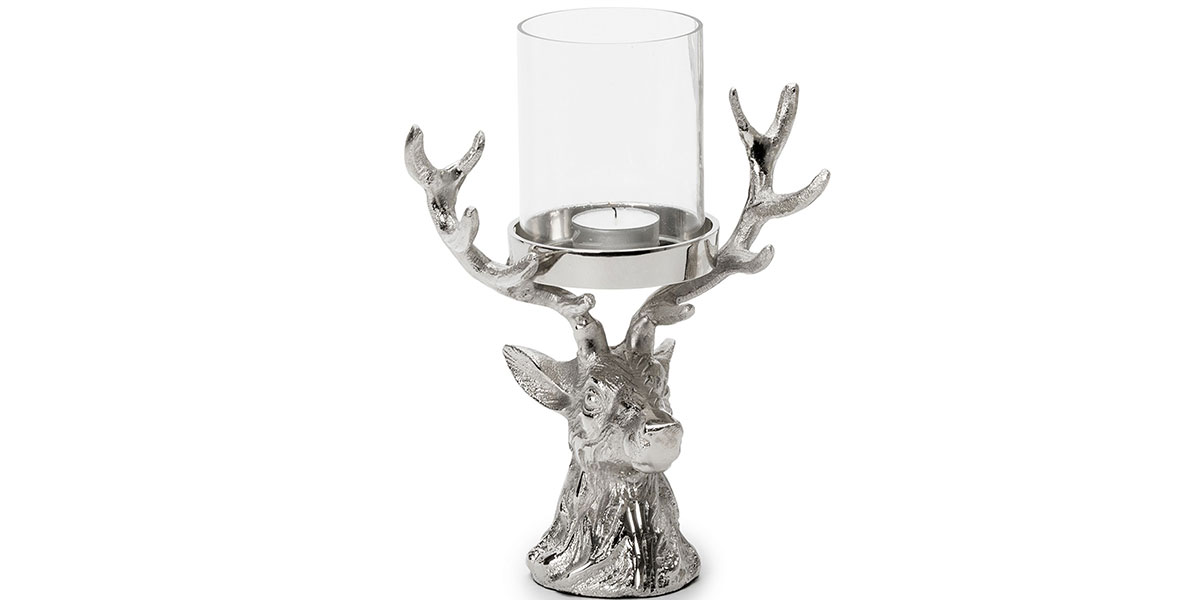 Stag Bottle Opener
This majestic stag bottle opener from Culinary Concepts makes a suitable gift for all types of couples, groom or bride. It is practical yet eye-catching, with the intricate detailing of the antlers and stag's head, it is sure to be admired by all.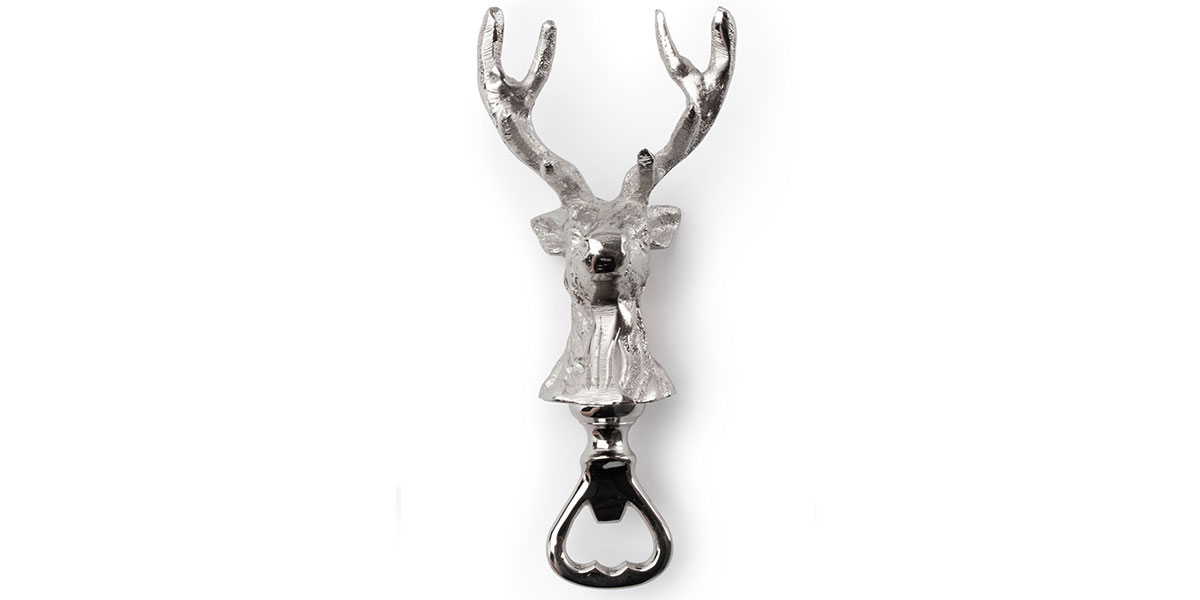 Celebration Hamper
The House of Bruar Celebration Hamper makes a truly compelling wedding present for any couple. Packed full of all those artful little extras that make any party a truly memorable occasion, this hamper features a smorgasbord of luxury comestibles that are sure to delight the senses and tickle the palate. Presented in a traditional wicker hamper.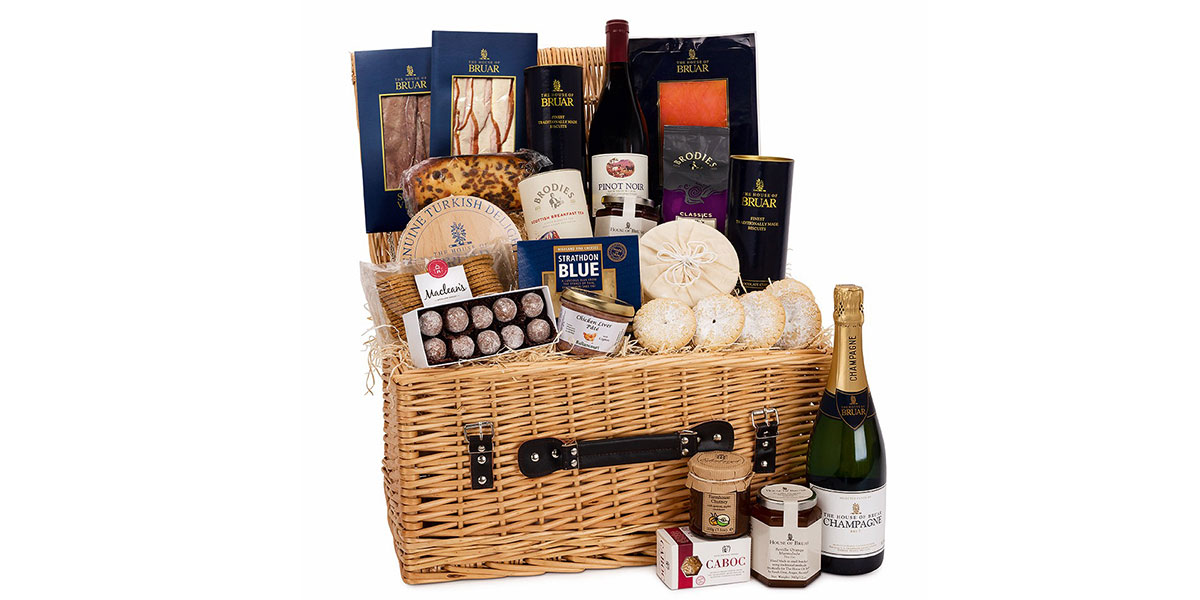 Champagne & Truffles Gift Box
The House of Bruar Champagne and Truffles Gift Box is a wonderfully thoughtful way to send a little touch of luxury to the couple to be when you can't be there in person. Featuring exclusive champagne from Epernay - known as the capital of the Champagne region - and magnificently rich handmade truffles, this beautifully-presented gift box is sure to be appreciated.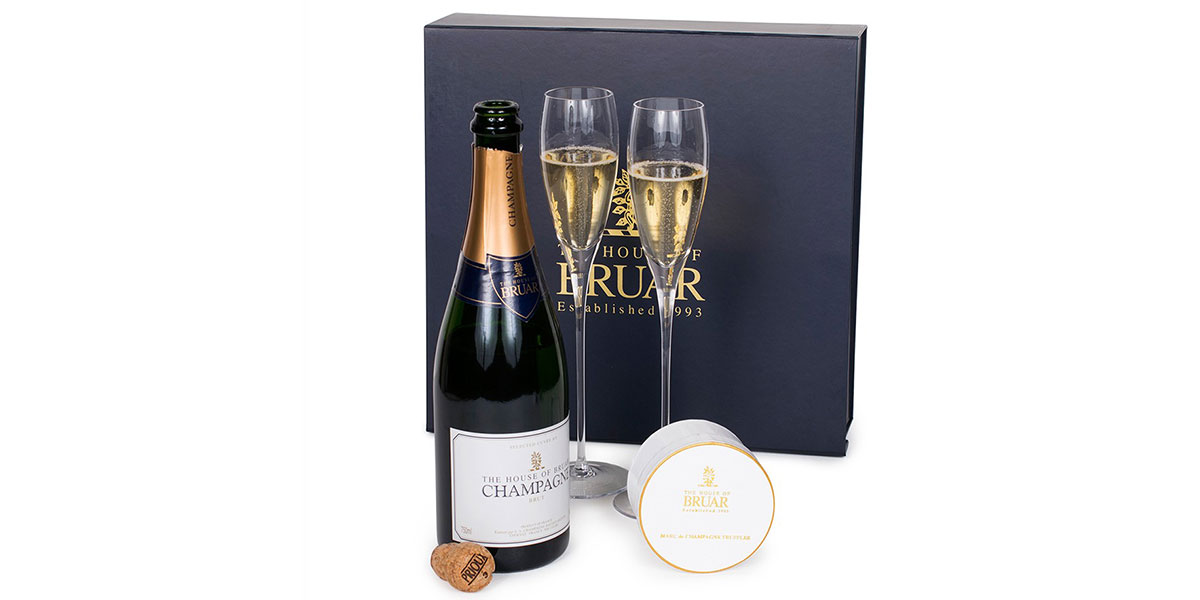 So if you're looking for innovative and original wedding gifts, these luxury items are just a few of the extra-special treats you'll find throughout our Country Gifts department.