If there's one night of the year to truly embrace the revelry of the Scots, it's Burns Night. This legendary evening honours Scotland's beloved national bard Robert Burns each year on his birthday, the 25th of January.

Included among the Burns Night festivities are some of Scotland's most celebrated delicacies. After a year that's robbed time-honoured New Year's resolutions of their appeal, the run-up to Burns Night is the perfect time to sample the delights of Scotland's larder.

"Scottish cuisine has a richness and breadth of flavours that spans far more broadly than most people might assume," says Robert Thain, Head of Food at The House of Bruar. "For the refined palate, there are opportunities to discover new flavours in Scottish food and drink that few other culinary schools can rival."

To help you expand your horizons this year, The House of Bruar has selected seven of the most scrumptious Scottish delicacies you should try on Burns Night.


1. Haggis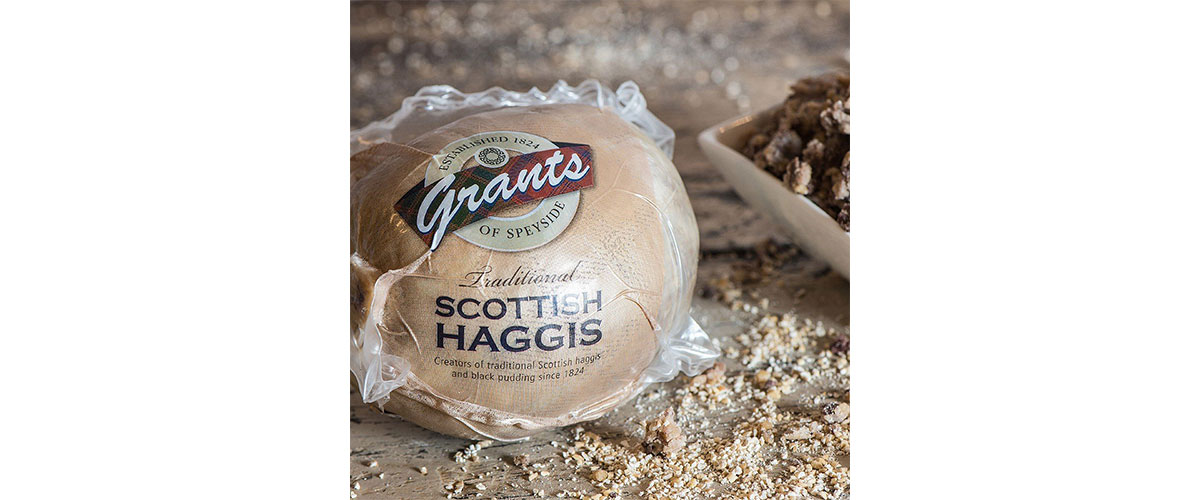 Credit: House of Bruar. Source: https://www.houseofbruar.com/images/products/large/FB42761FHHAGGIS.jpg Licence: N/A
Despite its controversial standing in popular culture, haggis done right is simply exquisite. In fact, haggis is so good that Burns himself called it the "Chieftain" o' the puddin'-race". To this day, haggis is the main event for the majority of Burns suppers and is also given homage in the 'Address to the Haggis'.
A good haggis has a lovely blend of nutty textures and delicious spiced flavours that you won't find anywhere else. It's a real treat — and not just one to be enjoyed on Burns Night.
2. Scottish Smoked Caviar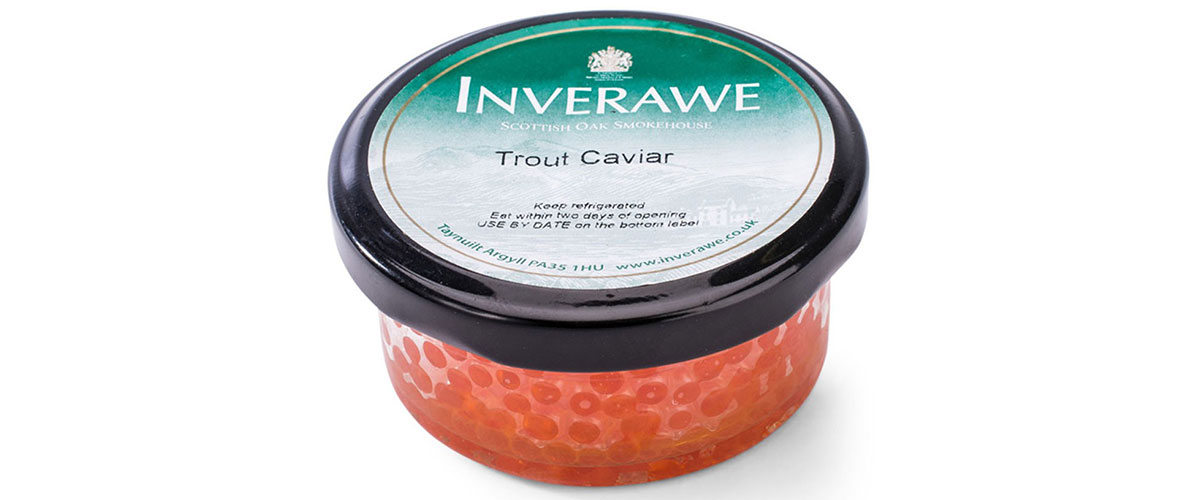 Credit: House of Bruar. Source: https://www.houseofbruar.com/food-hall/smoked-meat-fish/fish/ Licence: N/A
Often perceived as an indulgence for the rich, caviar is actually a delightful treat that's very affordable in the modern age.
Scottish caviar, in particular, is a taste of the sea that shouldn't be missed. You can often find it smoked in the same manner as Scottish salmon for a fuller, richer flavour. Trout caviar tastes briny and floral with a delightful pop-in-your-mouth texture.
One of the best ways to enjoy smoked caviar is on canapes. It's especially delicious when paired with the crisp crunch of a savoury biscuit or toasted brioche rounds.


3. Artisan Scottish cheese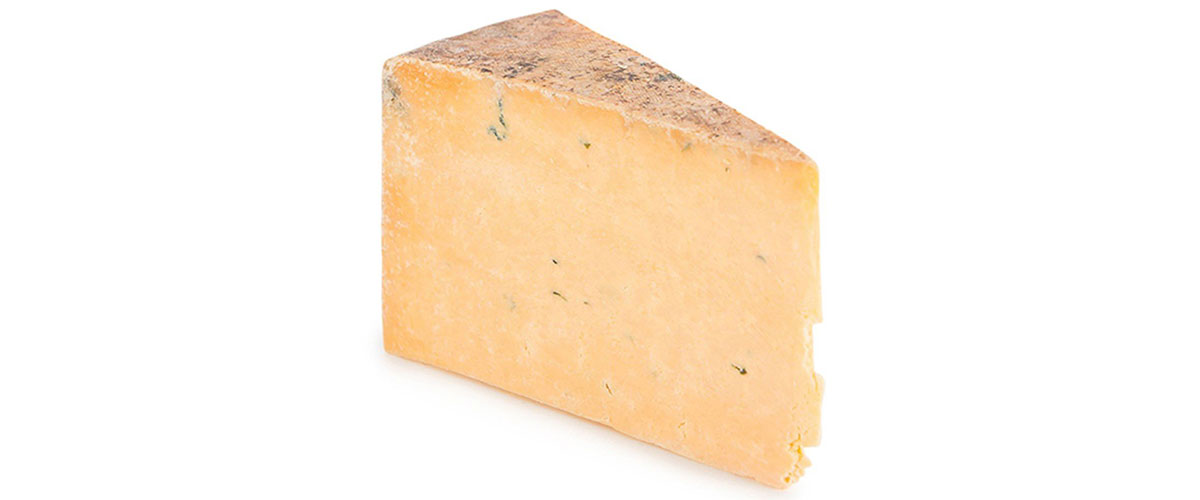 Credit: House of Bruar. Source: https://www.houseofbruar.com/food-hall/delicatessen/cheese/. Licence: N/A.

Buy Scottish cheese at The House of Bruar

The art of Scottish cheeses almost went extinct in the 20th century. Luckily, the craft experienced a revival in the 1980s, and today Scotland's national cheeseboard is one in which any self-respecting aficionado will want to partake.
There are a few key highlights in the cheeses on offer. In the lowlands, cheese-lovers can treat themselves to a bite of
Red Anster
, a hand-made cheese from St Andrew's Farmhouse. It's crumbly and smooth, bearing hints of garlic and chive, and is one of the few naturally flavoured artisan cheeses made in Scotland.
If you venture further north, you can discover the bold flavours of Highland Fine Cheeses, who have been making the rich and creamy
Strathdon Blue
for more than sixty years. It's been called the 'pride of Tain'. Let this one melt over an Aberdeen Angus fillet steak and wash down with a full-bodied red
4. Black Buns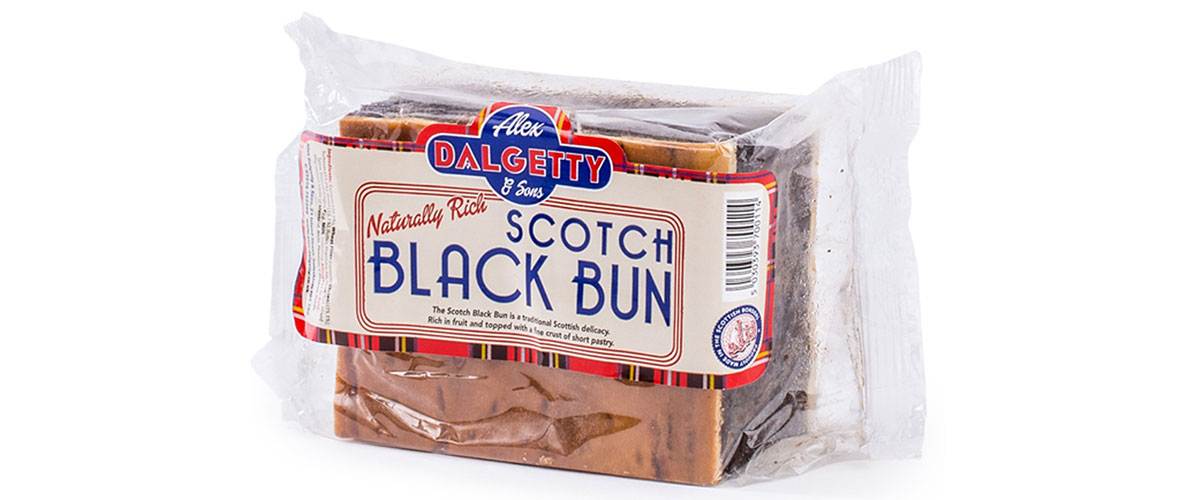 Buy black buns at House of Bruar

Black buns, also known as Scotch buns, are traditionally eaten on Hogmanay (that's New Year's Eve to the rest of the world). However, you'll be forgiven for indulging once January has rolled in — they're quite frankly a delight all year round.
The simplest way to explain a black bun is a fruit cake enveloped in shortcrust pastry. Many Scots make black buns in their homes in the lead up to the New Year festivities. However, professional bakers make them with an extra level of finesse that you really should make an effort to sample.
Black buns serve as scrumptious, gutsy winter fodder for anyone with a sweet tooth. The best Scotch buns strike the perfect balance between the sweetness of the dried fruits and the bite of lively spices to create unique festive flavours.
5. White Pudding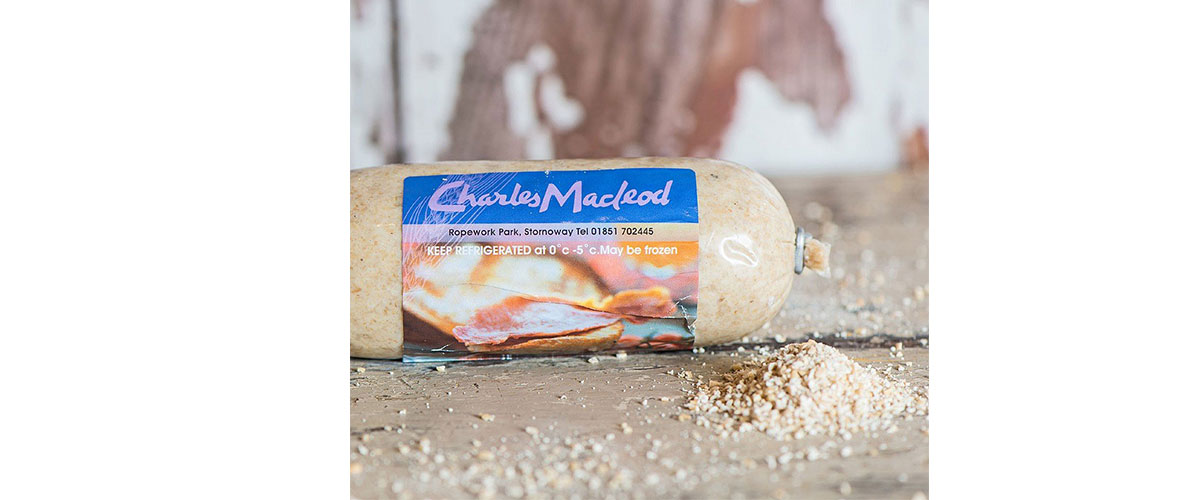 Buy white pudding at The House of Bruar

Black pudding's oft-forgotten sister is a just-as-palatable savoury Scottish dish. Also known as 'Oatmeal' or 'Mealy Pudding', white pudding is great for stuffing and is traditionally is served with a cooked breakfast.
The key difference between white and black pudding is the ingredients. While both use oatmeal to bulk up the pudding, white pudding doesn't contain blood. It's also mixed with suet and onions for a subtler, more refined finish.
White pudding can be particularly lovely if you get the pepperiness that comes through, which you can expect from a premium Scottish butcher.
6. Shortbread

Credit: House of Bruar. Source: https://www.houseofbruar.com/images/products/large/FS21199FHSWEET.jpg. Licence: N/A.

Buy shortbread at The House of Bruar

Shortbread has been part of Scotland's heritage for the best part of four centuries. Its development is credited to Mary, Queen of Scots, who pioneered the refinement of a medieval biscuit bread with the addition of butter instead of yeast.
One of the best things about authentic Scottish shortbread is that it's often made by hand to the classic recipe. That means that with every delectable bite, you're getting a taste of Scottish history.
The best shortbread can be identified by its crumbly texture and buttery finish with sweet vanilla notes. It simply melts in the mouth — the perfect accompaniment to a cup of tea in the afternoon.
7. Scottish Gin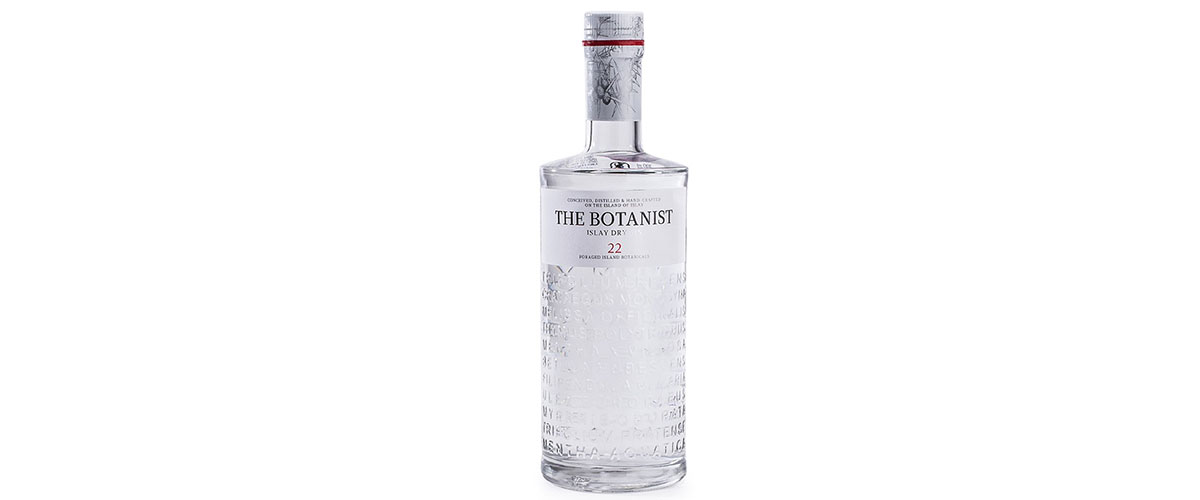 Credit: House of Bruar. Source: https://www.houseofbruar.com/images/products/large/FA42983FHSPIRITS.jpg. Licence: N/A.

Buy Scottish gin at The House of Bruar

Scotland has a global reputation for its whisky, but there's far more to the nation's cabinet of spirits than your standard tipple of Scotch.
Most notable is the revival of handcrafted Scottish gins, which has of late produced some simply outstanding offerings. Gin is made using many of the same processes as whisky, after all, which the Scots have undisputedly mastered. It makes sense, then, that Scotland is currently producing some of the best gins in the world.
Artisan Scottish gins like Rock Rose, Hendricks and The Botanist get their unique flavours from a variety of local botanicals. Each one is meticulously chosen for their flavour properties for the perfect taste. One sip is all it takes for enthusiasts to see that the gins being made today won't stay in the shadow of Scotch for long.
***
Sources:
https://www.houseofbruar.com/scotlands-natural-larder/
https://www.houseofbruar.com/robert-burns-scotlands-national-bard/
https://honest-food.net/how-to-make-caviar/
https://www.delish.com/entertaining/g32176644/best-gin-brands/
https://foodanddrink.scotsman.com/food/a-history-of-the-black-bun-including-a-recipe-for-making-your-own/
https://en.wikipedia.org/wiki/Shortbread
https://www.thecourtyarddairy.co.uk/blog/cheese-musings-and-tips/scottish-cheese-the-great-revival/